The 30 Best Tech Companies to Work for This Year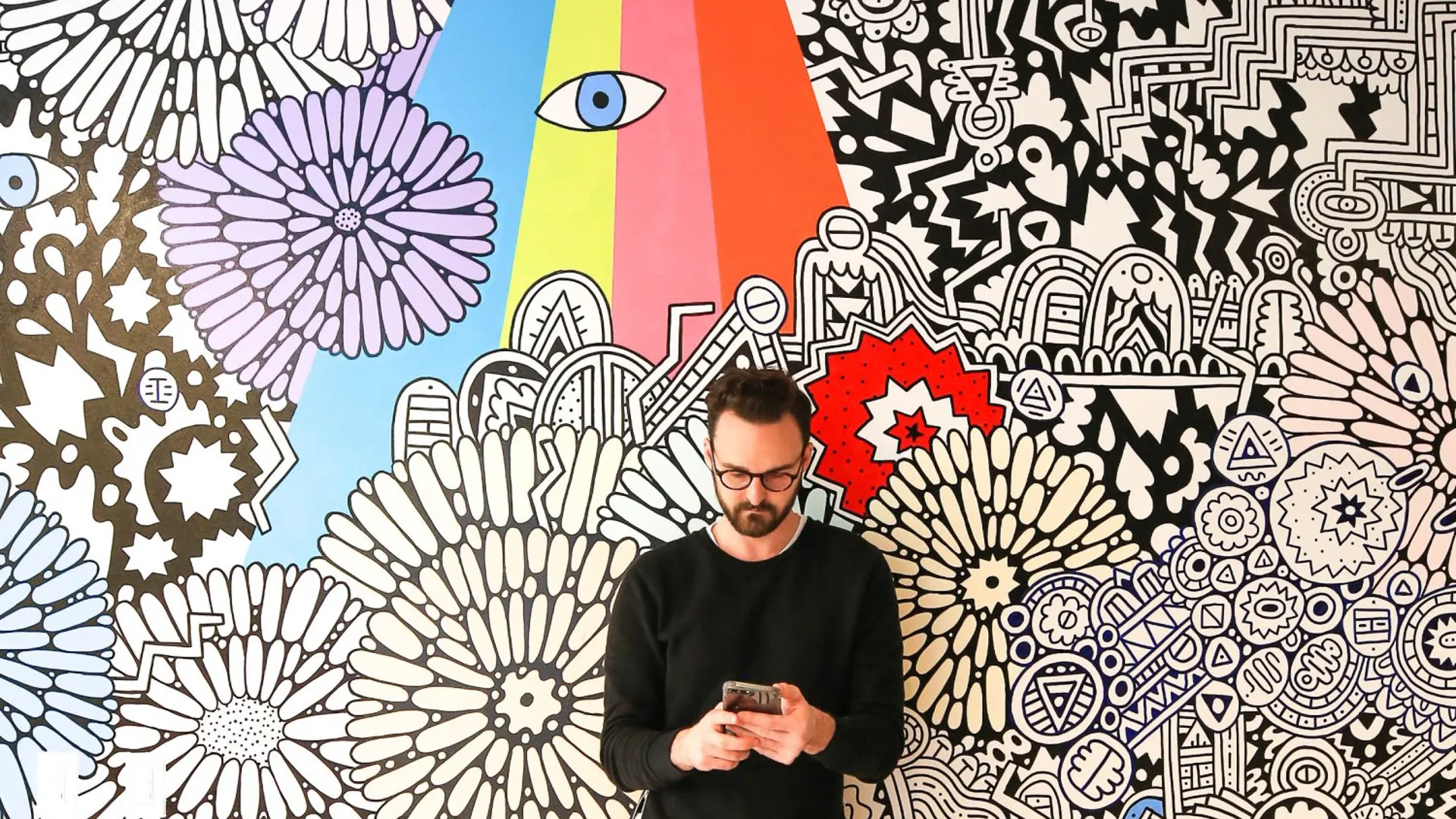 Now that you've kicked off the new year, it might be time for a new job. The tech sector is still growing at a rapid pace, with expectations of reaching $3 trillion through 2018. Hundreds of companies are looking for skilled technology workers and digital media professionals to move their businesses forward. If you're on the job hunt and interested in building a career in technology, start by applying to some of the best places to work.
GOBankingRates reviewed Glassdoor's 2018 Best Places to Work rankings, which highlights the top 100 companies to work for in the United States, to determine the top tech companies for prospective employees.
Click through to learn about Emerging Jobs That Could Make You Big Bucks in the Future.
Make Your Money Work Better for You
30. Ceridian
As a fast-moving company in the enterprise software and network solutions space, Ceridian is focused on producing great products while optimizing its workforce. The company offers a generous time-off policy, comprehensive health insurance and other benefits beyond the average offered by similar companies.
A current employee said Ceridian "provides a rewarding environment for top talent, creating a culture of making work life better!"
Click here to see which tech companies offer the best retirement plans.
29. Cisco Systems
Cisco prides itself on being an innovative technology firm with an inclusive company culture. It has teams around the globe and hires engineers, software architects and other technology professionals. Employee benefits include wellness programs, comprehensive health insurance and 401k plan matching.
A current employee said, "Cisco creates conscious citizens that are culturally responsible and push beyond their wildest imagination. I encourage you to find an opportunity here at Cisco, I promise you will have a lasting career."
28. Apple
Dedicated to innovation, Apple employs a diverse team of employees from around the globe. The company provides a generous benefits package, including 25-percent discounts on Apple products, comprehensive health insurance and a 6 percent match for 401k plans.
One employee said that the company is "as meticulous as their products."
Are you job hunting? Click here to get expert tips to on landing your dream job.
27. CDW
This Fortune 500 company provides a variety of technology solutions for different industries in the U.S., United Kingdom and Canada. CDW takes care of its employees by offering generous benefits programs, including 10 days of paid vacation and time-off days, health insurance coverage and 401k plan matching.
An account manager at the company said there are many pros of working at CDW, including: environment, pay, commission, resources, hours and management "Almost everything is pretty good about this job," the anonymous employee wrote. "The location and the people in this organization are fantastic."
Make Your Money Work Better for You
26. Guidewire
Specializing in software for the property-casualty insurance industry, Guidewire employs operations, analytics and digital engagement professionals, as well as software engineers and IT professionals. Employee perks include work-from-home opportunities, a 401k plan, health insurance and wellness programs.
A current employee said, "Guidewire is a great company and especially ideal for the career-minded individual."
Related: These Companies Offer Amazing Employee Benefits — and Don't Require a Degree
25. Arm
Arm, a subsidiary of SoftBank, develops energy-efficient processors to power all types of products. It hires engineers, architects and other technology professionals. Employee benefits include a four-week sabbatical after four years of service, paid vacation time and a 401k match of up to 6 percent of your salary.
A director of engineering at the company said, "The work/life balance is respected and many people have a keen focus on diversity and inclusion."
24. Yahoo
Yahoo owns a network of websites and generates revenue through search and display advertising across different channels. In 2017, Verizon acquired Yahoo for a huge sum of money. The company offers several attractive employee benefits, including maternity and paternity leave, comprehensive health insurance and up to $8,000 401k plan matching every year.
An anonymous employee said it's a "great company with great people."
23. Kronos
This innovative company develops cloud-based workforce solutions and human capital management products, employing engineers and other technology professionals from around the globe. Kronos offers several attractive benefits, including comprehensive health insurance, unlimited vacation time and a 401k plan.
An anonymous employee said the company has "progressive technology and approach to work/life balance."
Related: Billion-Dollar Companies That Were Started in Garages
22. Zillow
As a leader in the online real estate space, Zillow is dedicated to both its users and its employees. It hires software development professionals, engineers, designers and other tech professionals for many of its big projects. Employee benefits include comprehensive health insurance, eight-week paternity leave and three weeks paid time off when you start.
Employee reviews highlight the company culture, describing it as a "great company to work for" and that "management cares."
Make Your Money Work Better for You
21. Electronic Arts
Electronic Arts has a portfolio of brands and innovative technologies that provide the next level of interactive entertainment. The company hires designers, software engineers, 3-D artists and other technology professionals to lead major projects. Benefits include a 401k plan, employee discounts on EA titles and health insurance coverage.
A current game specialist lauded EA's free games and ice cream and said, "EA fosters and supports its employees, offering options to improve and grow through various channels."
20. Yardi Systems
This company develops web-based software for property and asset management companies. Workers here get a 401k plan, 100 percent health insurance coverage and 10 paid days off.
An account executive said, "They put employee comfort first, and always seemed to lean on the 'employee side' of things … the decisions are made by real people, not numbers and investor boards."
Find out what 401k questions to ask your employer.
19. Ellie Mae
Ellie Mae has developed an automated cloud-based platform for the mortgage finance industry. Dedicated to helping its employees succeed, the company hires software engineers, product managers, developers and other technology positions. Employee perks include health insurance coverage, 401k matching and paid volunteer days.
An applications trainer for the company said, "There's a strong sense of community in this company. The senior management makes a point of being engaged with all employees."
18. Microsoft
Focused on empowering people within and outside of its organization, Microsoft is a leader in the tech industry and hires around the globe. The company offers several perks to keep employees happy, including a Microsoft Prime Card for discounts at restaurants and shops, health insurance, vacation and paid time off.
A former software engineer said Microsoft is a "great company to work for that is reinventing itself."
More Good Stuff: Microsoft Just Made Office 365 Cheaper for You and 1.2B Others
Make Your Money Work Better for You
17. SAP Concur
SAP, which acquired Concur in 2014 to form SAP Concur, offers cloud-based services for businesses to better manage their travel and expenses. The company hires product managers, engineers and enterprise architects, among other roles. Benefits include comprehensive health insurance coverage, 401k matching and a generous number of days off even for new hires.
A former intern for the company said it provides "lots of fun activities as well as opportunities to learn."
16. VMware
As a leader in cloud infrastructure and digital workspace solutions, VMware hires technology professionals such as engineers, security architects and automation architects. VMware provides employees with a comprehensive rewards program that includes five days of paid time off for every year served, employee discounts, a subsidized cafe and fitness amenities.
An employee in sales said, "The culture is amazing! Work-life balance is one above all other companies."
15. Adobe
Adobe specializes in developing innovative computer hardware and software solutions. Adobe positions include technical consultants, product managers and developers. The company offers a generous time-off policy and provides a four-week sabbatical after five years of employment.
"The employees are easy to get along with, and we're all generally very happy because of the work environment," wrote an anonymous employee.
Discover high-paying careers that won't kill you.
14. Intuit
This innovative company builds web, mobile and cloud solutions for consumers and small businesses and is heavily invested in building an entrepreneurial culture. Intuit offers a Total Rewards portfolio for employees that includes competitive compensation and recognition programs to reward high-performing employees. Employees also receive a discount on products.
"Smart co-workers, great company-wide support/value for design and user research, good compensation and benefits, great company culture," wrote a senior interaction designer at the company. "Management open to feedback (plus) many avenues to help solve what you think needs improved."
Make Your Money Work Better for You
13. Paylocity
Paylocity is an industry leader in cloud-based payroll and human capital management solutions, serving all types of companies with innovative programs and systems. The company provides a comprehensive employee benefits package that includes paid time off, financial planning services and employee stock purchase plans.
An anonymous employee said Paylocity provides a "great culture and work balance."
12. Blizzard Entertainment
This California-based video game company develops and publishes software and also offers online gaming services to millions of players around the world. Work benefits include an employee discount on games, a 401k plan, and training and development resources for those who want to further their careers.
"They work not only on making their games awesome but at making their employees the best they can be, both in work and out of work," one employee wrote in an anonymous Glassdoor review.
11. Fast Enterprises
Specializing in software development and consulting services for government agencies, this company has become an industry leader in IT services. It prides itself on providing a competitive salary and benefits package that includes 10 days of paid vacation and full medical insurance coverage for the entire family.
"You will have the opportunity to work with some of the smartest and self-driven people you will ever meet that will do anything to help you succeed," wrote an employee.
10. NVIDIA
NVIDIA invented the GPU — graphics processing unit — in 1999 and has been a major force in the growth of the PC gaming and computer graphics market. The company seeks out the best talent to lead the next era of computing. Employee benefits include a health plan that covers employees and their family members.
An anonymous employee said NVIDIA offers "decent benefits, flexible work schedule, challenging work."
Click Here: Why NVIDIA Stock Could Be the Next Apple or Amazon
Make Your Money Work Better for You
9. DocuSign
DocuSign empowers other companies by replacing printing, faxing and scanning paper documents with a streamlined online solution. DocuSign employees receive a comprehensive benefits package that includes 100 percent medical, dental and vision coverage, as well as six months paid parental leave and a Health Reimbursement Arrangement.
"I've been given a lot of opportunity to grow and succeed here. I am proud of what we do as a company, and blessed to be a part of it with," wrote an employee.
8. LinkedIn
Dedicated to connecting professionals with a robust online networking platform, LinkedIn has built a global workforce. Employee benefits include free breakfast and lunch every day, a 50 percent 401K match and a PerkUp program with wellness benefits.
An employee wrote, "I love working for a company whose vision aligns with my personal beliefs. We are motivated by our belief that we are changing the world for the better."
7. Salesforce
Salesforce works to empower companies that want to connect with their customers effectively and efficiently. The company offers several attractive employee benefits, including 50 percent 401K plan matching, competitive salaries and unlimited vacation at the director level.
An anonymous employee said, "Amazing technology and a wonderful company culture. Leadership has a focused approach and we are all striving towards a common goal."
6. SAP
SAP, unrelated to the aforementioned company of a similar name, provides enterprise application software designed to help customers improve performance. It offers several attractive benefits to employees. Most employees are allowed to work from home when needed and receive three weeks of vacation time for each of their first three years of service.
A senior recruiter for the company said, "SAP has an excellent culture that values employees and invests in their development. The company leadership is very strong and inspiring."
5. Ultimate Software
Named one of Fortune's "Best Companies to Work For," Ultimate Software has developed an award-winning, cloud-based human capital management software program and recruits talented employees who are passionate about their jobs. Benefits include four weeks of paid paternity leave, 40 percent employer matched 401k contributions and 100 percent health insurance coverage.
A solutions consultant said working for this company is "IT heaven…How ALL companies should be."
4. World Wide Technology
Boasting more than $9 billion in annual revenue, this technology solutions provider gets positive reviews because of its commitment to developing top-performing employees. The company offers 401k matching, comprehensive health insurance coverage and 12 weeks paid maternity leave for full-time employees.
An anonymous employee said, "Most companies talk culture. At World Wide, it is a way of life. Not forced on you, but taken on by you very personally. I come to work every day feeling like I am a guardian of our culture — live it daily and set the example."
3. Hubspot
Hubspot, a global leader in inbound marketing and sales platforms, puts a premium on developing a strong company culture. Its employee perks include unlimited vacation time, retirement savings matching and a $5,000-a-year stipend for continuing education.
An anonymous employee said that at Hubspot, "numbers matter and people do too."
Click to find the highest-paying jobs for men versus women.
2. Google
Singling itself out as an unconventional company, Google takes the No. 2 spot for best companies to work for because of its ongoing success and company culture. Employee benefits include free lunches and snacks, generous health insurance coverage, and financial rewards and bonuses.
A software engineer at Google said working there provides a "great balance between big-company security and fun, fast-moving projects."
1. Facebook
Founded in 2004, Facebook earns the top spot on this list because of its culture and wealth of career opportunities. The company encourages teamwork and focuses on rapid product development.
An anonymous employee said Facebook is a "fast-paced company with high expectations, but incredibly fair. You won't [find] a place that cares more about its people."
Click to find out which 15 companies Facebook has acquired.
About the Author