Walmart and Instacart Team Up To Fight Amazon and 16 More Big Business Moves in 2020
The major mergers, acquisitions and IPOs of the year so far.
YuniqueB / Shutterstock.com
Walmart is partnering with Instacart to offer consumers same-day delivery, CNBC reported on Aug. 11. The partnership is presently being piloted in three California markets — San Diego, Los Angeles and San Francisco — as well as in Tulsa, Oklahoma. It comes at a crucial time: The COVID-19 pandemic has driven up demand for online shopping, and the collaboration could give Amazon — and more pointedly its Whole Food stores — a run for its money.
"The new partnership brings thousands of items — from groceries, alcohol and pantry staples to home decor and improvement, personal care, electronics and more — at everyday low prices from Walmart stores to customers' doors in as fast as an hour," an Instacart spokesperson said in a statement.
This is hardly Instacart's first rodeo in grocery or big-box stores — the company has partnerships with brands such as Kroger, Target and CVS. For Walmart, however, this development could be a game-changer. In 2019, Walmart was eclipsed by Amazon as the biggest retailer in the world and is surely looking to win back its title; on Sept. 15 it launched Walmart+, its version of an Amazon Prime-like service. This major development is just one of several big money moves businesses have made this year.
Last updated: Oct. 5, 2020
1/16
Sundry Photography / Shutterstock.com
Amazon Buys Zoox for $1.2 Billion
In late June, Amazon announced that it had reached an agreement to buy Zoox, a California-based company pioneering autonomous ride-hailing vehicles.
"Like Amazon, Zoox is passionate about innovation and about its customers, and we're excited to help the talented Zoox team to bring their vision to reality in the years ahead," Jeff Wilke, Amazon's CEO, Worldwide Consumer, said in a news release.
Amazon acquired the company for $1.2 billion, Forbes reported, but the perks don't end there. Amazon plans to bestow at least $100 million in stock awards to Zoox's more than 900 employees, Reuters reported.
2/16
Anadolu Agency / Anadolu Agency via Getty Images
Facebook Buys Giphy for $400 Million
Facebook acquired GIF database Giphy in mid-May to make it a part of its Instagram team. Prior to the acquisition, the Giphy platform had already been integrated with Instagram, the Facebook app, Messenger and WhatsApp.
"We see the positivity in how people use GIPHY in our products today, and we know that bringing the GIPHY team's creativity and talent together with ours will only accelerate how people use visual communication to connect with each other," Vishal Shah, vice president of product at Facebook shared in a company blog post.
Facebook acquired Giphy for $400 million, Fast Company reported.
3/16
Tada Images / Shutterstock.com
Verizon Buys BlueJeans for $500 Million
Verizon acquired video conferencing and event platform BlueJeans in mid-May for around $500 million, TechCrunch reported.
"Supporting businesses of all sizes with best-in-class solutions is in Verizon's DNA," Tami Erwin, CEO of Verizon Business, said in a news release. "BlueJeans is a phenomenal product that offers the security and scalability that are imperative to our customers, and we're eager to amplify their reach across our global network."
4/16
Ascannio / Shutterstock.com
Morgan Stanley Buys E-Trade for $13 Billion
In February, Morgan Stanley and E-Trade announced that they had reached a "definitive agreement" under which Morgan Stanley would acquire E-Trade in an all-stock transaction valued at approximately $13 billion.
Morgan Stanley chairman and CEO James Gorman said in April that the acquisition will help the bank's revenues be less impacted by market downturns.
"It provides more balance to our business model," he told CNBC. "It's more wealth management revenue, it's more stability, it's less volatile than the core markets business. So net-net, I'm happier now that we did the deal [than] when we did it."
The Fed approved the acquisition on Sept. 30.
Struggling Businesses: Bed Bath & Beyond To Close 200 Stores as the 2020 Retail Apocalypse Continues
5/16
Tada Images / Shutterstock.com
Zoom Buys Keybase for Undisclosed Amount
Zoom's popularity reached new heights thanks to the coronavirus pandemic, as people searched for new ways to work — and socialize — remotely. Unfortunately, the company experienced some growing pains as security issues kept popping up. To help address these issues, Zoom acquired the encryption-focused startup Keybase in May for an undisclosed amount.
"This acquisition marks a key step for Zoom as we attempt to accomplish the creation of a truly private video communications platform that can scale to hundreds of millions of participants, while also having the flexibility to support Zoom's wide variety of uses," founder and CEO Eric S. Yuan said in a company blog post.
6/16
Michael Vi / Shutterstock.com
SoFi Buys Galileo for $1.2 Billion
SoFi announced in April that it reached an agreement to acquire Galileo Financial Technologies, a financial services API and payments platform, for $1.2 billion in cash and stock.
"Together with Galileo, we will partner to build on our companies' strengths to drive even greater financial technology innovation, making those products and services available to both current and future partners," Anthony Noto, CEO of SoFi, said in a news release.
Intuit Buys Credit Karma for $7.1 Billion
Intuit — the maker of TurboTax, QuickBooks and Mint — announced in February that it had agreed to acquire consumer technology platform Credit Karma for approximately $7.1 billion in cash and stock.
"By joining forces with Credit Karma, we can create a personalized financial assistant that will help consumers find the right financial products, put more money in their pockets and provide insights and advice, enabling them to buy the home they've always dreamed about, pay for education and take the vacation they've always wanted," Sasan Goodarzi, CEO of Intuit, said in a news release.
There could be some bumps in the road ahead though: ProPublica reported in August that the Department of Justice is probing the acquisition. The story alleges that government lawyers are concerned over possible antitrust issues given that Credit Karma's free tax prep tools were direct competitors with Intuit's own lineup.
8/16
MariaX / Shutterstock.com
Visa Buys Plaid for $5.3 Billion
In January, Visa announced that it would be acquiring Plaid, a network that enables people to securely connect their financial accounts to apps like Venmo and Acorns, for $5.3 billion.
"The acquisition, combined with our many fintech efforts already underway, will position Visa to deliver even more value for developers, financial institutions and consumers," Al Kelly, CEO and chairman of Visa, said in a news release.
9/16
Michael Candelori / Shutterstock.com
T-Mobile and Sprint Complete Merger
Although T-Mobile and Sprint announced their merger deal in 2018, it wasn't completed until April of this year, NPR reported. The new company, just called T-Mobile, is now the third-largest wireless company in the U.S. behind AT&T and Verizon.
The merger was initially met with pushback from several states and consumers, who worried that the consolidation would stifle competition and raise prices. The deal was approved by the Department of Justice last summer and by the U.S. Federal Communications Commission in the fall. The Sprint brand is now officially extinct.
Big Problems: These Are the Most Unstable Industries in the US Right Now
10/16
Karol Ciesluk / Shutterstock.com
SoftBank Bails on WeWork
SoftBank announced in April that it had terminated a $3 billion tender offer for WeWork shares held by other stockholders "because certain conditions to the tender offer were not satisfied," the company said in a news release. According to the release, the unfulfilled conditions included the failure to obtain the necessary antitrust approvals by an April 1 deadline and the existence of "multiple, new and significant pending criminal and civil investigations that have begun since the MTA was signed in October 2019, in which authorities have requested information regarding, among other things, WeWork's financing activities, communications with investors, business dealings with Adam Neumann, operations and financial condition."
In response to SoftBank's decision, WeWork's board said it would be considering "all of its legal options, including litigation," CNBC reported. Then, in September, WeWork sold a majority stake in its China business to existing shareholder Trustbridge Partners for $200 million. Feng Ge, managing partner at Trustbridge Partners, released a statement saying that she "firmly believes the demand that WeWork provides will only continue to increase."
11/16
GARY HE/EPA-EFE / Shutterstock.com
Berkshire Hathaway Sells Its Airline Holdings
Berkshire Hathaway chairman Warren Buffett said during Berkshire's annual shareholder meeting in May that his conglomerate had sold the entirety of its stocks in the U.S. airline industry. Berkshire had positions in United, American, Southwest, Delta Air Lines and other airlines that were worth upwards of $4 billion, CNBC reported.
"I think there are certain industries, and unfortunately, I think that the airline industry, among others, that are really hurt by a forced shutdown by events that are far beyond our control," Buffett said during the meeting.
12/16
Felix Mizioznikov / Shutterstock.com
Berkshire Hathaway Buys Dominion Energy's Natural Gas Assets for $9.7 Billion
Selling off all its airline stock wasn't the only big business move Berkshire Hathaway made this year. On July 5, Dominion Energy announced that it had agreed to sell all of its gas transmission and storage segment assets to Berkshire Hathaway in a transaction valued at $9.7 billion.
"We are very proud to be adding such a great portfolio of natural gas assets to our already strong energy business," Buffett said in a news release.
The sale is expected to be finalized in early 2021.
One Medical Goes Public
Members-only healthcare provider One Medical went public in January with an IPO price of $14 and a valuation of $1.7 billion, Crunchbase reported. As of July 9, the share value had grown to $39.
14/16
rblfmr / Shutterstock.com
Casper Goes Public
Casper is another major brand that went public in 2020. The direct-to-consumer mattress company went public in February with an initial share price of $12, putting its valuation at $476 million, Crunchbase reported. CNN called Casper's IPO a "disaster," noting that the company was at one point valued at more than $1 billion. Since its founding in 2014, the mattress market has become more saturated, and Casper has struggled to rebrand itself as a "sleep and wellness" company.
15/16
jejim / Shutterstock.com
Nvidia To Acquire Arm for $40 Billion
The U.S. graphics processing chip manufacturer Nvidia announced in September that it was buying the U.K.-based chipmaker Arm from SoftBank for $40 billion. If it goes through, this could be the biggest semiconductor deal to date, Bloomberg reported.
You'll have to wait for the ink to dry before venturing any bets though, as some tech investors doubt that this acquisition, which would pay out in a mix of cash and stocks, will pan out, CNBC reported. One of the chief concerns over the viability of this sale is expected scrutiny from the U.K. government over potential job loss at Arm that could impact the country. 
16/16
Sundry Photography / Shutterstock.com
Uber Acquires Postmates for $2.65 Billion
On July 6, Uber and Postmates announced that they had reached an agreement for the ride-hailing company to acquire Postmates for $2.65 billion in an all-stock transaction.
"Uber and Postmates have long shared a belief that platforms like ours can power much more than just food delivery — they can be a hugely important part of local commerce and communities, all the more important during crises like COVID-19," Uber CEO Dara Khosrowshahi said in a news release. "We're thrilled to welcome Postmates to the Uber family as we innovate together to deliver better experiences for consumers, delivery people and merchants across the country."
More From GOBankingRates
Nicole Spector contributed to the reporting for this article.
About the Author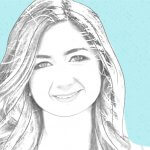 Gabrielle joined GOBankingRates in 2017 and brings with her a decade of experience in the journalism industry. Before joining the team, she was a staff writer-reporter for People Magazine and People.com. Her work has also appeared on E! Online, Us Weekly, Patch, Sweety High and Discover Los Angeles, and she has been featured on "Good Morning America" as a celebrity news expert.