10 Brands That Took a Beating in 2017 and 10 That Took Off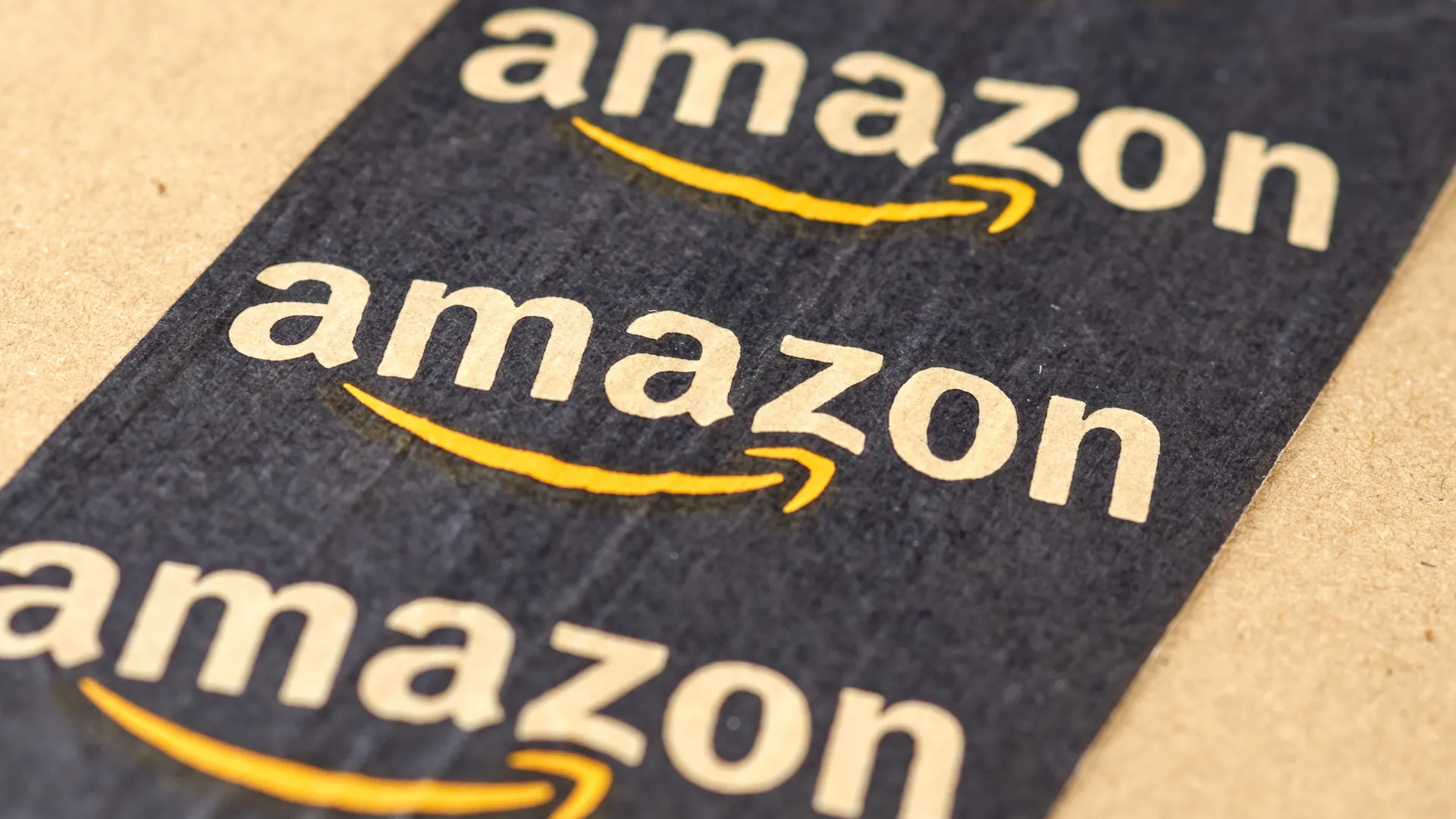 In October of 2017, Kiplinger, the business forecasting company, declared that the American economy was officially on a roll, citing 3 percent growth in the third quarter and projecting 2.7 percent growth continuing into the fourth. Of course, not everything was sunshine and roses for the brands that power the economy. For one reason or another, plenty of the titans of industry just want this year to be over.
For all those companies that took a beating, though, there are an equal number that thrived — including scrappy upstarts, well-known brands and companies that experienced welcome rebounds.
Make Your Money Work Better for You
Brands That Took a Beating
United Airlines
On April 10, a viral video of aviation officers violently dragging passenger David Dao off an overbooked plane changed the consumer perception of United Airlines for millions of fliers worldwide, and certainly not for the better.
Though United's financials remained strong through the third quarter, with a net income of $637 million, their mindshare took a massive blow. About a week after the video surfaced, the hashtag #BoycottUnited had more than 3.5 million impressions on Twitter, and their YouGov consumer perception score tanked, dropping from a measly 1.8 out of 100 to an insanely unfavorable -64, as reported by Business Insider.
The reason for United's continued financial success? A route monopoly that resulted from their 2010 merger with Continental Airlines.
United in Fiascos: United Airlines, Samsung and Other Brands That Lost Big Over PR Scandals
Uber
How did Uber, an all-time darling startup valued at around $70 billion, fail in 2017? Let us count the ways. By the time the first three months of 2017 ended, Uber had lost $708 million, prompting the departure of its head of finance, accompanied by the exit of scandal-ridden CEO Travis Kalanick in March. This followed dashcam footage of Kalanick aggressively berating an Uber driver, not to mention the resignation of the company's vice president over very public sexual harassment complaints. By late September, the company lost its London license due to its alleged lack of corporate responsibility, and by the time December rolled around Uber's losses had exploded to $1.5 billion in the third quarter.
Make Your Money Work Better for You
Equifax
It was a record-setting year for Equifax: The company gifted the American public with the biggest corporate data breach of all time. From mid-May through July of 2017, 143 million Americans were affected when hackers accessed personal info held by Equifax, one of the nation's three major credit reporting bureaus. That figure includes 209,000 stolen credit card numbers. In response to the breach, Equifax waited six weeks to disclose any info to the public, attempted to rescind consumers' rights to sue and directed people toward phishing sites where they could get even more of their data stolen. To top it off, Equifax execs suspiciously unloaded nearly $2 million in stock shares right before letting the public know about the breach.
PricewaterhouseCoopers
You know it's bad news when a renowned branding specialist says you had, "as bad a mess-up as you could imagine." That's exactly what Nigel Currie told the Associated Press early this year after accounting firm PricewaterhouseCoopers was responsible for the infamous envelope mix-up during the live broadcast of the Academy Awards.
All eyes were on PwC, tabulator of Oscar winners for 83 years running, when "La La Land" was erroneously announced as the Best Picture winner over "Moonlight," and those eyes weren't kind. In a statement, the company said bluntly, "We failed the Academy." Though the hugely viral flub did irreparable damage to PwC's public reputation, there's room for redemption moving forward: In March, the Academy opted to retain its partnership with the firm despite the major error. One added benefit: Both movies likely profited from the blunder.
Jawbone
In 2014, Jawbone was valued at $3.2 billion. By 2017, it had raised more than $900 million in funding. Also in 2017, Reuters called the company's demise a case of "death by overfunding."
Unfortunately for the one-time Fitbit competitor, this Silicon Valley wearables company now takes its place as the second-largest failure among venture-backed companies on record. Speaking to Reuters, startup accelerator CEO Sramana Mitra said that Silicon Valley investors "are basically force-feeding capital into these companies," and that this rather reckless strategy creates an "artificially bloated valuation that doesn't compute with the revenue."
In Jawbone's case at least, he was right on the money. The company tried to sell itself in 2016, but couldn't manage to find a buyer.
Make Your Money Work Better for You
Snap, Inc.
Eager investors couldn't wait for Snapchat's parent company to go public in March, but their appetites were quickly tempered. By November, the company had lost 27 percent of its value and Snap, Inc., stock had fallen 58 percent from its post-IPO peak.
In true Snapchat fashion, here's the short of it: Snapchat just isn't growing enough, already reporting half the user growth of previous quarters in late 2017. To add insult to injury, Snapchat-branded Spectacles — "smart" sunglasses that send Snaps from the wearer's perspective — were a flop that drained the company of $40 million in unsold product.
Juicero
Juicero sure did make a lot of noise, but in the end, the San Francisco startup's high-end juicer only lasted for 16 months on the market. In retrospect, a $400 juicer that uses pre-sold packets which, as it turns out, could be juiced just as well by hand probably wasn't the greatest idea to ever come out of Silicon Valley. By the time Juicero officially shut down in September, offering refunds on more than 1 million juice packets, it had already become the poster child for overzealous Silicon Valley fundraising and, as The Guardian put it, products that offer "solutions to non-problems."
Sears Holdings
Sears infamously became the unofficial mascot of 2017's retail apocalypse, but its decline was a long time coming. According to The New York Times, the company lost over $26 billion in market value and half of its workforce over the past decade.
Those losses came to a dramatic head this year. In December the stock was trading at 4.08, a 97 percent decline from Sears Holdings' all-time high in 2007. Sears is currently keeping afloat by selling its assets, as over 350 of its Sears and Kmart stores shuttered throughout the year, with at least 60 more set to close in January of 2018.
Make Your Money Work Better for You
Ivanka Trump
As it turns out, having your father elected president of the United States isn't automatically good for your brand. Just ask Ivanka Trump.
For Ivanka's fashion line, the brand failures were numerous –and often propelled by her father's administration. Late 2016 protests from progressive activists sparked the anti-Trump #GrabYourWallet social media movement, and in February, Trump adviser Kellyanne Conway raised serious ethical concerns when she openly endorsed Ivanka's products during a televised interview from the White House briefing room. In November, ethics concerns arose once again when Trump failed to examine human rights abuses in China (where most of her merchandise is made) when speaking at the Global Entrepreneurship Summit in India. Activists aren't the only Americans who have responded. The laundry list of retailers that dropped Trump's products in 2017 includes Nordstrom, Neiman Marcus, Shoes.com, Belk, Jet, ShopStyle and Gilt.
On the Bright Side: A Look at Ivanka Trump's Net Worth and Legacy as She Turns 36
Electronic Arts
EA's "Star Wars Battlefront II" set the video game industry on fire, but not quite in the ways the publisher had hoped for.
Early on, the game's extensive reliance on microstransactions drew more fire than a stationary Stormtrooper. The online multiplayer game was planned to revolve around a system of loot crates, randomized digital boxes of in-game gear that are essential for player progress — and that cost real-world money to unlock. In fact, early-access gamers calculated that it would cost $2,100 to unlock all of the game's content. The move prompted worldwide ire, inspiring lawmakers in the U.S., Belgium and the UK to chime in over what many perceived as legally dubious gambling. Hawaii Senator Chris Lee called the game, "a 'Star Wars'-themed online casino designed to lure kids into spending money."
When an EA spokesperson commented on Reddit and attempted to explain the reasons for paid loot crates, it became the most downvoted in Reddit history. For the moment, EA has totally scrapped its original microtransaction plan for "Battlefront" while it works on an alternative, but the damage has already been done; by late November, the debacle had wiped out $3 billion in stock value for the company.
Make Your Money Work Better for You
Brands That Took Off
Fortunately, 2017 wasn't all doom and gloom. Some of the most well-known brands on the planet reached milestones that were exceptional even for them, while new brands shone and old giants rebounded from the failures of prior years.
Amazon
It may not be an underdog, but you can't mention brand successes in 2017 without mentioning Amazon. No one's surprised that Amazon did well this year, but to say that the mega-retailer had a banner year would be an understatement. The company is close to touching everything you buy.
A few brief highlights: The Amazon Echo reached 15 million units sold to capture 75 percent of its market; founder Jeff Bezo's net worth broke $100 billion; Amazon became the second-largest retailer of apparel in the country and the company acquired Whole Foods to the tune of $13.7 billion. That kind of diversity is precisely what it takes to rank number two (right behind Apple) on Fortune's list of the World's Most Admired Companies, and to be named "The World's Most Innovative Company" by Fast Company.
Intuit
Tax software might not be the most exciting brand out there, but you've got to give props to Intuit for the resounding rebound year it had.
Intuit never went away, but in late 2016, the company launched new initiatives to more actively engage with small businesses and app developers to form a more symbiotic ecosystem: a hands-on tax tool that would evolve with both taxpayers and accounts. The plan worked, resulting in record profits for the 34-year-old company and revenue growth of more than 30 percent since 2012. According to Fortune, these bold moves mean that Intuit's stock has returned 152 percent over the past five years.
Jersey Mike's
Sometimes, you've got to hand it to the little guy. Unlike other brands on this list — some for better and some for worse — Jersey Mike's sandwich chain didn't set the media ablaze with viral news articles and memes. It just quietly had one heck of a successful year. The franchise's success in 2017 is owed to a fruitful expansion. At the end of 2013, there were 700 Jersey Mike's stores; by the time 2017 kicked off, there were 1,500 open or in development. In late 2016, the fast-casual New Jersey breakout had officially become the fastest-growing restaurant chain in the country.
Related: The Biggest Changes to the Fast Food Industry in 2017
Make Your Money Work Better for You
Postmates
In September, Forbes predicted that Postmates would eventually be among the next crop of billion-dollar startups. With $278 million of equity raised and $300 million of profit in 2017, that's not exactly an outlandish prediction. With just 550 employees, Postmates puts money in the pockets of over 100,000 independent contractors who deliver food and goods through its app. They operate in 250 cities, and by the time 2017 had wrapped, the once-scrappy startup had launched new services in six states, including alcohol delivery.
The next steps? Possibly going public in 2018, and then creating a fleet of delivery robots. Seriously.
Apple
Thanks in part to a successful product launch of the iPhone X, Apple managed to keep $250 billion worth of cash on hand in 2017. It plans to dole out about $13 billion of that to shareholders, making it the highest dividend-paying stock on the planet. And for the third-year running, the Cupertino, Calif. giant was ranked No. 1 on the Fortune 500 list of the Most Profitable Companies in the U.S.
When that's your "middling" year — a year where profits sank 14 percent compared to 2016 — you know you're doing something right. Or maybe a couple million things right.
Samsung
Here's one you might not have seen coming: Samsung was the third-most-profitable company in the world in 2017, drumming up a total of $188.9 billion in revenue.
Granted, Samsung's earnings fell about 35 percent to $21.4 billion in 2017 due to weakened smartphone sales, but its overall profitability was a surefire sign of the South Korean giant's fortitude. By January of 2017, the tech company had managed to raise its profits by 50 percent after the late 2016 debacle involving exploding Galaxy Note 7 phones. Despite the horrible publicity and billions of dollars spent on scrapping the Note 7 entirely, Samsung quickly absorbed the losses and kept marching straight ahead.
Natural Health Trends
Racking up $273 million of revenue in a single year, Natural Health Trends topped Fortune's list of the 100 Fastest-Growing Companies for the second time in a row in 2017.
But the good news doesn't end there. Led by CEO Chris Sharng, NHT saw a 112 percent three-year growth in earnings per share, a 73 percent growth in revenue over three years, and a 64-percent total three-year return. Not too shabby for a multi-level marketing company based out of the California suburb of Rolling Hills Estates.
The Kardashians
Like them or not, the Kardashians are a thriving family business empire, and they did pretty darned well in 2017. After 10 years, 13 seasons and 11 spinoffs of the "Keeping Up With the Kardashians" reality TV show, E! network renewed the family's contract through 2020 this year, reportedly for a $100 million price. That news came in October; before the deal, the women of the Kardashian-Jenner clan sported a combined net worth of $122.5 million in 2017, according to Forbes.
Within the family, Kylie Jenner is the champion among champions. Over just 18 months, her Kylie Cosmetics brand ballooned into a $420 million company, earning her place as the youngest entry on the Forbes 30 Under 30 list for 2017.
Salesforce
You might not have heard of Salesforce yet, but you will soon. For the first time in 2017, Fortune put together a new list dubbed the Future 50, a ranking of companies best poised for breakout growth. Guess who topped it?
That's right — it's the San Francisco-based Customer Relationship Management (CRM) platform that just so happens to be the most successful company of its type in the world. Salesforce's innovative cloud-based sales, service and marketing platform eliminates the need to hire IT experts, and lends the young company a staggering value of $104.35 billion.
Nintendo
Nintendo has been marching to its own quirky drumbeat since it first started making playing cards in 1889, and it has created some of the most beloved and best-selling video game franchises of all time. Beset by confusing marketing failures, the Wii U era was definitely a downbeat one. While the console's Wii predecessor sold 101.63 million hardware units worldwide, the Wii U only managed to scrape by with 13.56 million. In September 2016, the games maker reported a $57 million operating loss, hedging its bets on its then-upcoming hybrid Switch console to turn things around.
That bet paid off in spades. One of the biggest marketing successes of the year — complete with a Super Bowl LI commercial that has racked up 14 million YouTube views — the Nintendo Switch could hardly stay on the shelves for months after its early March launch. By September, the Switch had already sold 7.63 million hardware units globally accompanied by 27.48 million software units, with Nintendo reporting revenue of $1.9 billion for the second quarter.
In late November, economics journal Toyo Keizai revealed that Nintendo was the most cash-rich company in Japan, with about $8.4 billion in its war chest. The folks at the house of Mario are positively jumping for joy.
About the Author