Burger King Unveils New Reusable Packaging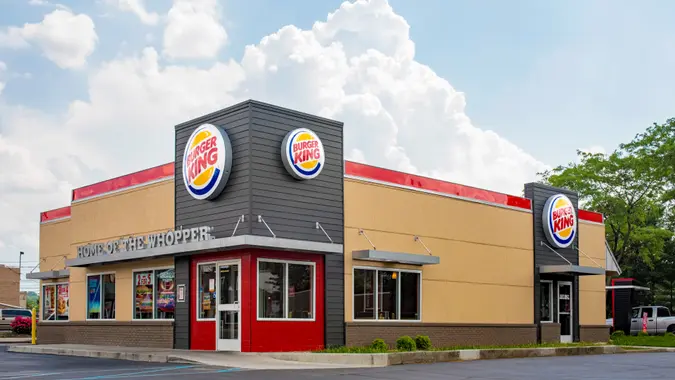 lawcain / Getty Images
In a whopper of a move toward sustainability, Burger King announced reusable "zero-waste" packaging. The containers will be used for its burgers/sandwiches, as well as for beverages. Burger King's pilot program is set to debut in New York City; Portland, Oregon; and Tokyo in 2021, with ambitions to roll out in more locations. The program is being launched in partnership with Loop, a packaging service. 
To opt into the program, customers will pay a deposit and then be refunded the money once they return the containers. The containers will then be sanitized so they can be reused. Though some consumers might see this optional program as a hassle, it's sure to lure eco-conscious consumers who have been enjoying the fast food giant's foray into plant-based meats in the form of the Impossible Whopper. Additionally, Burger King has 18,000-plus locations in the U.S.  That adds up to a lot of wasted packaging bringing harm to the environment. 
Burger King has every intention of taking its sustainability innovation in reusable packaging to the max. The company has said that it would supply 100% of its packaging from "renewable, recycled or certified sources" and recycle all that's used in the U.S. by 2025.
If this interests you, keep in mind other ways to be environmentally friendly.
More From GOBankingRates