Businesses You Didn't Know Your Favorite Celebrity Owns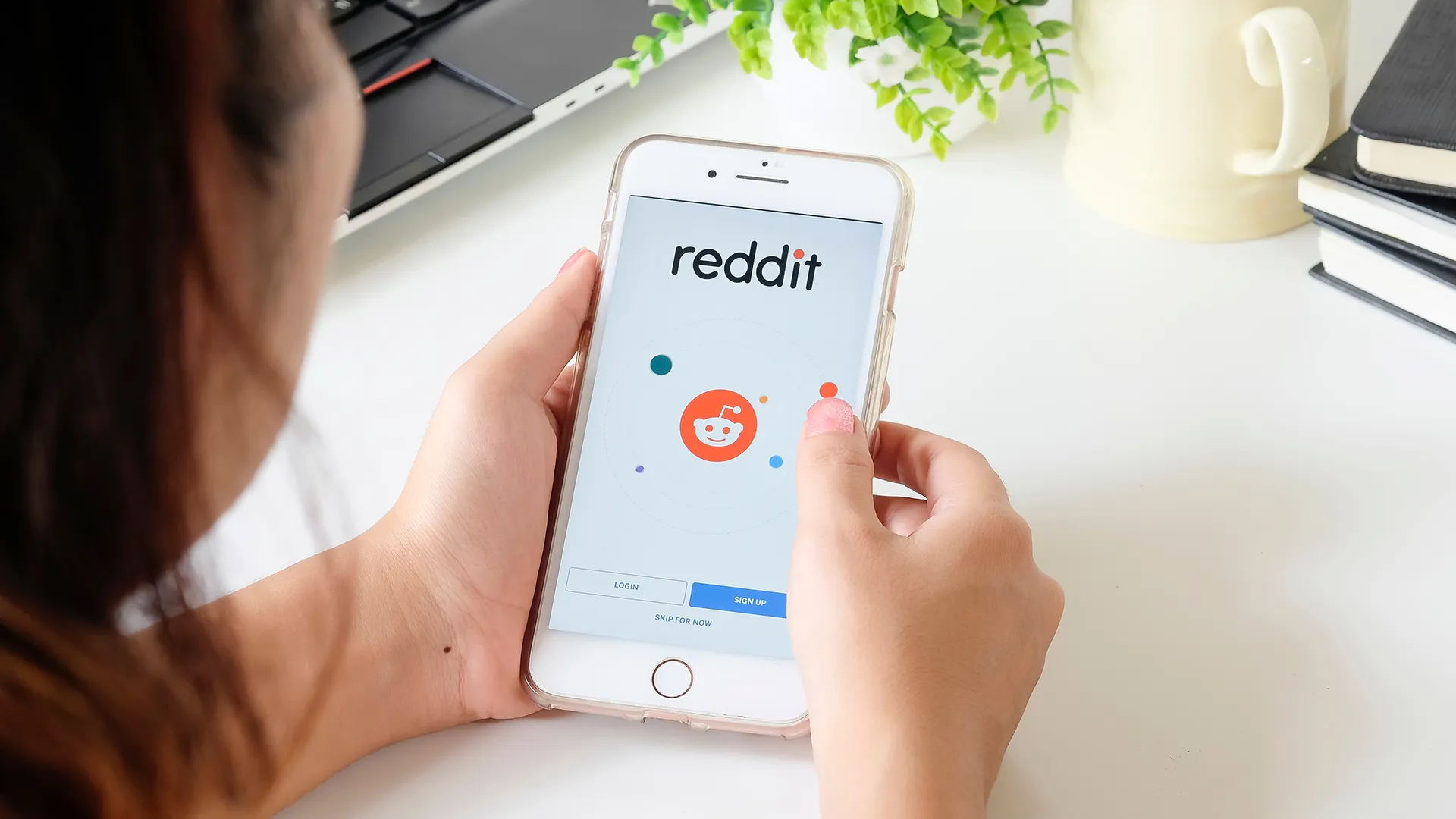 Some of your favorite stars are even more talented than you might realize. In addition to honing the craft that made them rich and famous, many entrepreneurial actors and singers have gone into other businesses.
More than just a celebrity endorsement, these stars are deeply involved in their business ventures. Take a look at these popular companies under very famous ownership.
Aviation Gin
Owned by: Ryan Reynolds
In February 2018, Ryan Reynolds took to Instagram to announce his ownership stake in Aviation Gin. It's unclear exactly how much of the company he owns, but he's actively involved in the business, serving as both a board member and a creative director, according to Forbes.
One glance at the company's website also reveals Reynolds is the face of the brand, which was founded by bartender Ryan Magarian and distillery owner Christian Krogstad in the early 2000s. 
Reddit
Owned by: Snoop Dogg
You might not realize it, but Snoop Dogg has been a co-owner of Reddit, one of the most popular companies on the internet, since 2014. Co-founded by Steve Huffman and Alexis Ohanian in 2005, he joined forces with other investors to give the company a $50 million cash infusion.
Snoop Dogg's level of involvement with Reddit is unclear, but he seems pretty chummy with the tech titans behind it. In May 2017, Ohanian was a guest on his GGN podcast, where he explained net neutrality to the rapper.
Make Your Money Work Better for You
Sauza 901 Tequila
Owned by: Justin Timberlake
Drinking like Justin Timberlake is easier than you might think. The multitalented star first got into the tequila business back in 2009, but in 2014, he joined forces with Beam, Inc. to rebrand his spirit into Sauza 901.
It's unknown exactly how hands-on Timberlake is with the brand, but he's clearly proud of his tequila. He stars in a Sauza 901 commercial featured on the company's website, originally released for Cinco de Mayo 2015.
Chicagoist
Owned by: Chance the Rapper
More than just a rapper, proud Chicago native Chance the Rapper purchased news site Chicagoist in July 2018. He made the announcement on his track "I Might Need Security," saying "I bought the Chicagoist just to run you racist [obscenity] outta business."
He's not listed on the Chicagoist staff page, so his level of involvement with the company remains a mystery.
Handsomecharlie Films
Owned by: Natalie Portman
Not just a talent in front of the camera, Natalie Portman founded her own production company Handsomecharlie Films, named after her late dog, more than a decade ago. A couple films the company has produced include "Pride and Prejudice and Zombies" and "Jane Got a Gun."
Handsomecharlie Films doesn't have a website, but Variety lists Portman as the company's president.
Fancy
Owned by: Will Smith
Will Smith and other investors joined forces to raise $53 million for Fancy — an online shopping platform with items curated by its community in 2013 — according to Bloomberg. His involvement with the company is unknown, but he's listed on its Partners page under "Friends" and is quoted as saying "Fancy.com, my favorite site."
Make Your Money Work Better for You
A-Grade Investments
Owned by: Ashton Kutcher
Show business isn't Ashton Kutcher's only line of work. In 2010, he co-founded venture capital fund A-Grade Investments with his friends Guy Oseary and Ron Burkle.
Serving as angel investors, the fund invests in technology startups. A few companies the group has backed include Uber, Airbnb and Duolingo, according to Crunchbase.
Denver and Delilah Productions
Owned by: Charlize Theron
One of the savviest celebrity entrepreneurs, Charlize Theron doesn't just star in movies. Her company Denver and Delilah Productions — named after her dogs — does behind-the-scenes work.
Theron serves as principal of the company, according to Variety, and many of its credits include her own films, such as "Atomic Blonde," "Tully" and "Monster." Also in the television business, Denver and Delilah is the production company behind the Netflix drama "Mindhunter."
Funny or Die
Owned by: Will Ferrell
Comedian Will Ferrell's business skills are no laughing matter. In 2007, the actor joined forces with Adam McKay, Chris Henchy and other partners to create Funny or Die.
The company initially captivated audiences by making funny videos, but has since evolved into an Emmy-winning comedy studio. Some of its projects include "American Vandal," "Brockmire" and "I Love You, America."
In 2018, Funny or Die announced plans to shift to the Vox Media platform, which Variety reported could result in long-form entertainment collaborations.
Just Water
Owned by: Jaden and Will Smith
Just Water, an eco-friendly bottled water company, was co-founded by father-son duo Jaden and Will Smith. They created the company in 2015, but the elder Smith told the Associated Press they chose to stay behind the scenes until 2018, to let the brand gain momentum on its own terms.
For his part, Jaden has been working to promote the company's vision by creating several videos on climate change, sustainability and renewable resources, according to the Associated Press. He's also visiting schools to spread awareness of the dangers of plastic and pollution and encourage youth to be part of the change.
Make Your Money Work Better for You
Kravitz Design
Owned by: Lenny Kravitz
An artist in more ways than one, singer Lenny Kravitz founded Kravitz Design in 2003. Since then, he's worked on many design projects, including wallpaper for Flavor Paper, furniture for CB2 and Kartell, a chandelier for Swarovski and most recently 75 Kenmare, a multi-unit residential building in New York City, according to the New York Times.
Pinot
Owned by: Titus Burgess
Fans of "The Unbreakable Kimmy Schmidt" will find Tituss Burgess' celebrity endorsement of Pinot a fitting move. Launched in 2016, Pinot by Tituss Burgess is a 2014 Santa Barbara County Pinot Noir.
The actor's involvement in the winemaking process is unclear, but his face and signature are displayed proximately on the label of the bottle.
Whoopi & Maya
Owned by: Whoopi Goldberg
Launched in 2016 by the multitalented Whoopi Goldberg and Om Edibles founder Maya Elisabeth, Whoopi & Maya is a California-based medical marijuana company. The brand is known for its signature line of herbal medical cannabis products, designed to help women suffering from menstrual cramp pain. Products are currently available in more than 300 dispensaries, according to the company website.
Chong's Choice
Owned by: Tommy Chong
One half of the comedy duo Cheech and Chong, Tommy Chong is best known as a marijuana enthusiast, so turning it into a business venture is no surprise to fans. Strains and products sold by his medical marijuana company, Chong's Choice, are hand-selected by the star, allowing fans to benefit from his decades of knowledge and vast industry connections.
Make Your Money Work Better for You
Mansinthe
Owned by: Marilyn Manson
Rocker Marilyn Manson is so passionate about absinthe that he created his own brand. Launched in 2006, Mansinthe is made in the small Swiss village of Kallnach.
Clearly a high-quality spirit, Mansinthe is rated 90 points by Wine Enthusiast. A 750-milliliter bottle of Mansinthe can be yours for approximately $65.99.
Kingdom and State
Owned by: Tan France
In 2011, "Queer Eye" star Tan France founded womenswear company Kingdom and State. The company was originally based in London but moved its operations to the U.S. in 2013.
Now the lead designer, in a March 2018 interview with Athleisure, France revealed he was the company's only employee during its first three years of operation. Additionally, he co-created Rachel Parcell, Inc., in 2015, where he also serves as lead designer.
More From GOBankingRates
Disclaimer: Some or most of the photos used are representational.

BEFORE YOU GO
See Today's Best
Banking Offers