Can Amazon Continue Its Incredible Run in 2021?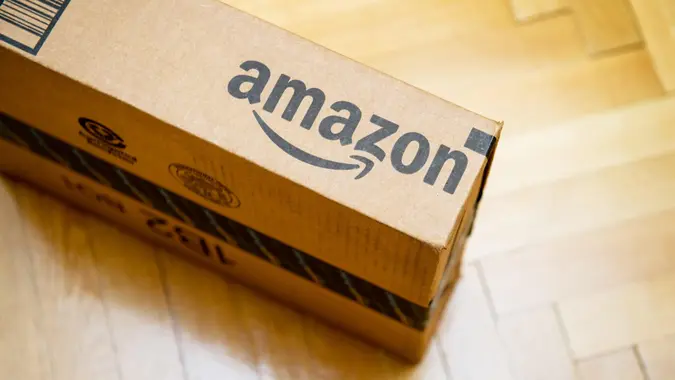 Amazon had a remarkable year in 2020 thanks to people spending more time at home and doing more of their shopping online amid the coronavirus pandemic. The e-commerce giant's North America revenue had increased by 39.3% year over year as of the end of September, reaching a record $96.15 billion, Digital Commerce 360 reported.
See: 23 Secret Ways To Save Money on Amazon
Amazon also posted record sales during its major 2020 shopping events. The company confirmed to CNN that Prime Day 2020 was its best on record since the annual event started in 2015, with experts estimating that the company would make as much as $10 billion in sales over the two-day shopping holiday. And in a Dec. 1, 2020, blog post, Amazon stated that the year's holiday shopping season had been "the largest holiday shopping season so far in our company's history."
But can Amazon continue on with its incredible streak as vaccine rollouts could enable people to do more of their shopping outside the home?
Analysts Are Predicting Another Year of Growth for Amazon
According to The Motley Fool, "analysts are currently modeling for Amazon to achieve earnings per share of approximately $63 in 2021 — up from an estimated $39 in 2020 and about $23 in 2019. With revenue growing rapidly and Amazon's operating margin expanding, earnings could soar in the coming years."
The company demonstrated strong business momentum and scalability in 2020 that should continue into 2021, experts say.
Read: How Amazon Changed Our Shopping Habits — For Better and Worse
E-Commerce Isn't Amazon's Only Revenue Source
Even if people begin to do more of their shopping elsewhere, Amazon still has other revenue streams that could keep its momentum going in 2021. Needham analyst Laura Martin told Yahoo Finance that Amazon's ad revenue stream "will be an important upside profit driver for (Amazon) during 2021."
Make Your Money Work Better for You
Recent data has shown that consumers are now turning to Amazon to search for products when online shopping, rather than going to Google. A ChannelAdvisor survey conducted last August found that 53% of American adults will head to Amazon when planning to make an online purchase of a product, while 23% will begin their product search on Google.
"Growing product search share attracts more advertisers and improves conversion rates, which attracts more advertisers," Martin told Yahoo Finance. Not only does increased searching on Amazon lead to more advertiser dollars but more consumer dollars as well: "Searches for products on (Amazon) more frequently turn into a purchase," Martin added.
In addition to e-commerce sales and advertising, Amazon also brings in revenue via its own line of devices, the Amazon Web Services cloud platform and multiple entertainment platforms, including Prime Video and Amazon Music. And last November, Amazon launched its own pharmacy that allows consumers to get prescriptions delivered straight to their door.
Compare: Walmart+ vs. Amazon Prime
Amazon Could Expand Into New Areas in 2021
In addition to its current offerings, Amazon could potentially enter into new territory this year. Amazon proved its capabilities for fulfillment and delivery in 2020, keeping up with increasing demand (for the most part) while other carriers — like FedEx, UPS and USPS — struggled to keep up. Amazon may start offering its fulfillment services to other retailers and businesses as an alternative to the other major carriers, Forbes reported.
Another potential area for growth may be live video and virtual experiences. "Livestream shopping" is taking off in China and could be coming stateside soon, and Amazon has the capabilities to harness this trend, Forbes reported. In addition, Amazon could expand its virtual experience offerings, which already include AI-driven try-on technologies, to boost sales.
Make Your Money Work Better for You
Amazon may also improve its grocery offerings. Right now Instacart and Walmart dominate the grocery delivery space, but Amazon may catch up this year by boosting its grocery fulfillment capabilities and expanding Amazon Fresh offerings beyond the U.S. and the U.K., Forbes reported.
While it remains to be seen what 2021 will ultimately hold for Amazon, it doesn't seem like the tech company's astronomical rise is going to end anytime soon.
More From GOBankingRates