The Classic Brands You Love Are In Trouble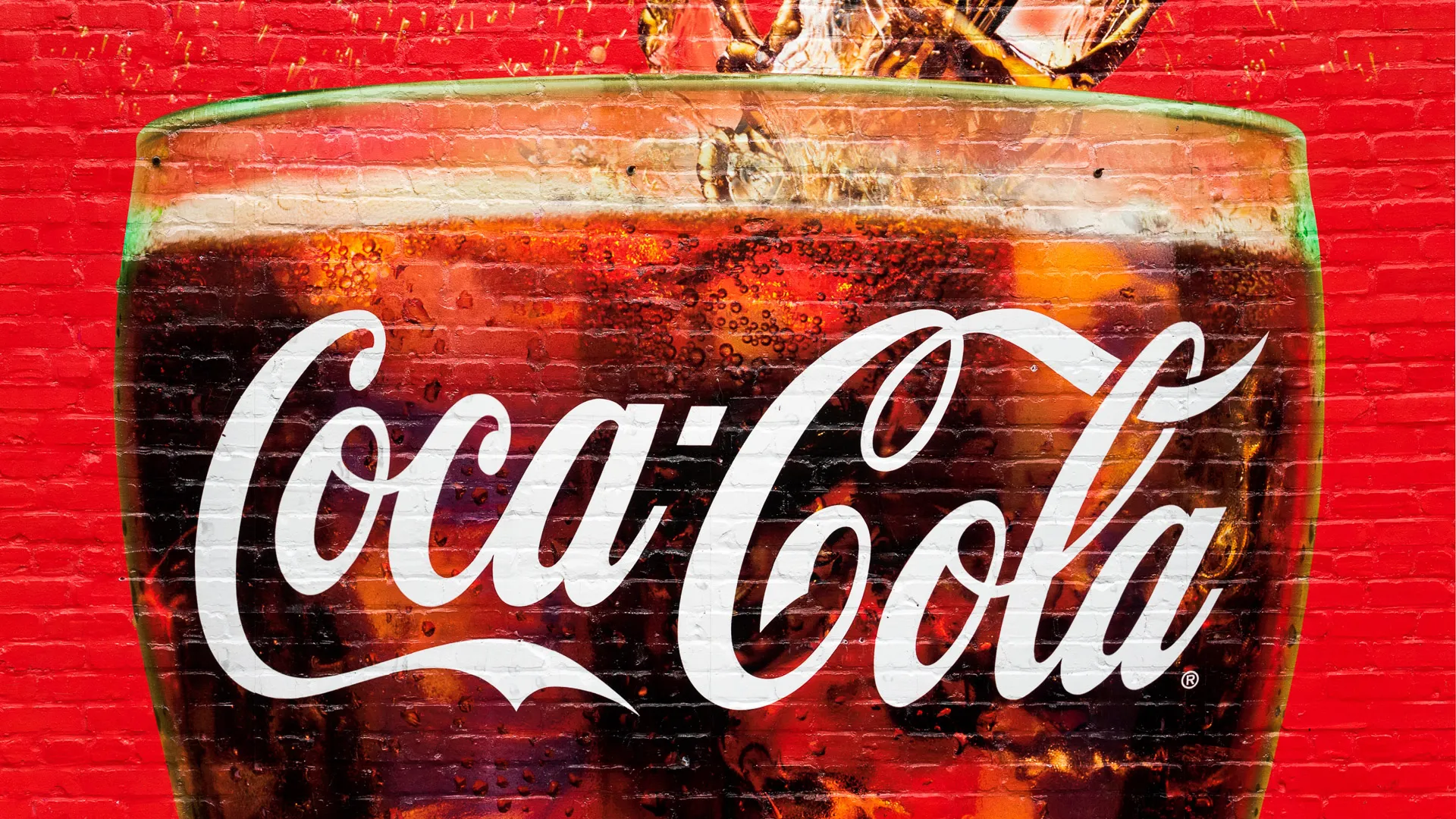 Some brands are more than just logos, mascots, catchphrases, and packaging. They're part of the American identity. But no matter how sentimental you might be, the simple fact remains that the free market has a short memory.
When tastes change, even the most recognizable sellers will have to change with them or risk extinction.
Keep reading to see which classic brands have been able to successfully reinvent themselves and which are still struggling.
Tupperware
Chemist Earl Tupper's invention in 1946 changed the way we stored our leftovers. That's when he created plastic, lightweight containers that had a tight seal, keeping foods fresh.
According to the company's history, Tupperware wasn't immediately popular among consumers. The family cook needed to see the containers demonstrated to understand just how they worked, giving birth to "Tupperware parties" thrown in homes across the country.
Tupperware: What's Happening?
The company announced in an April 7 news release that its future was in jeopardy and had doubts as to whether it could continue as a "going concern" without finding additional funds. CNN reported that the company's shares had lost 90% of their value over the past year, with one analyst saying the company has seen consumers pull back from buying home goods. It also has not attracted younger customers, and the number of sellers has dropped.
Make Your Money Work Better for You
Kohl's
Kohl's, a family-oriented department store, opened its first location in Brookfield, Wisconsin in 1962. Thirty years later, after the company went public, it had grown to 76 stores, all in the Midwest. And after another 30 years passed, in 2022, shoppers could venture into more than 1,100 stores in 49 states, according to the company biography.
Kohl's: What's Happening?
Inflation, excess inventory and a loss of internal focus led Kohl's to lose money in 2022, according to a CNN analysis. And lots of it. Forbes reported that in the fourth quarter last year, sales fell 7.2% and the company lost $273 million –$2.49 per share for the quarter, but analysts had projected a profit of 98 cents.
Kohl's is under new executive management, and part of what they're banking on for a Kohl's turnaround is the in-store Sephora areas. According to Forbes, about 8 million people bought the beauty products in Kohl's stores in 2022, and the fourth quarter saw sales jump by 90%.
Budweiser
Adolphus Busch, a German immigrant who arrived in America in 1857, went to work at a brewing supply company. Busch ended up marrying the daughter of his client, Eberhard Anheuser, and joined his company after the Civil War. In 1880, Busch took over the company, one year after it was renamed Anheuser-Busch.
Busch would go on to revolutionize the beer industry, incorporating refrigerated rail cars and pasteurization to start shipping his beer across the country and turning it into a national industry.
Budweiser: What's Happening?
As early as 2017, CNN was reporting that "America is falling out of love with Budweiser," despite stock of its parent company, Anheuser-Busch inBev trading at about $117 per share in October 2016. The King of Beers, it seemed, was losing subjects to craft beers, microbrews, wine and spirits.
By October 2022, shares had fallen to about $45 per share but rebounded in the first quarter of 2023 to close at $65 in mid-April. It remains to be seen whether a controversial marketing partnership with transgender activist Dylan Mulvaney, which caused some retailers and bars to stop selling Bud Light, will have a long-term impact.
Make Your Money Work Better for You
McDonald's
Ray Kroc was a traveling salesman who had spent most of his life bouncing from job to job when he discovered a burger restaurant in San Bernardino, California. It was called McDonald's. Kroc convinced the brothers who owned the restaurant to franchise it. Currently, there are about 38,000 McDonald's restaurants in more than 100 countries.
McDonald's: What's Happening?
In February 2020, just as the pandemic was poised to change the country's restaurant landscape forever, Forbes reported that "McDonald's declining customer traffic is a death march to the future." Guest counts had been declining for years, and even when same-store sales were up, they were up on higher individual checks — not increased traffic. By mid-summer of that same year, Fortune was reporting that McDonald's had suffered its worst global sales decline in at least 15 years.
McDonald's rebounded in 2022, however, with global sales up by almost 11% — about half of it in the U.S. according to its year-end financial statement.
Still, McDonald's laid off workers in its Illinois corporate offices earlier this month in a restructuring. The fast-foot giant did not state how many people were laid off.
Sears
Richard W. Sears moved his fledgling watch company to Chicago in 1887, where he joined forces with Alvah C. Roebuck. They launched a mail-order business that grew into a massive department store empire, which remained the largest retailer in America from the end of World War II until Kmart surpassed it in the 1980s. In 2004, the companies merged.
Sears: What's Happening?
Sears' strategy of closing hundreds of underperforming stores in an effort to leave its better-performing stores in play eventually made a difference. In the second quarter of 2018, the company reported that its same-store sales losses had decreased from the previous quarter — from 11.9% to 3.9%. Then in October 2018, the company filed for bankruptcy and CEO Eddie Lampert stepped down.
When Sears emerged from bankruptcy in late 2022, it had just about 15 stores left, Business Insider reported. However, there are rumblings in Southern California that Sears could be attempting to reopen its store at the Burbank Town Center. Industry publication Costar reported in March that "coming soon" signs had popped up on the building, mentioning the possibility that a much smaller Sears could reopen as just one of the tenants in the 113,000-square-foot building. Costar said that as of March, Sears had about a dozen stores remaining.
Make Your Money Work Better for You
Coca-Cola
In 1886, Atlanta pharmacist Dr. John S. Pemberton created a flavored syrup to mix with soda water and started selling the concoction for 5 cents a glass. It was his partner, Frank Robinson, who named the beverage and wrote "Coca-Cola" on the labels in the now legendary script.
Coca-Cola: What's Happening?
After smoking went out of vogue in the United States, the crosshairs landed squarely on sugar as public health enemy No. 1. The biggest villain of all was high fructose corn syrup, which gives Coke and other sodas their magic. In the U.S. during 2017, both Coke and Pepsi brands declined by volume — a key indicator of product demand — whereas brands like Aquafina and Poland Springs increased, according to Beverage Digest's annual report.
In 2020, research from Harvard showed consumption of sugary drinks like Coke had been declining steadily from 2003-2016 —  and that trend is now extending into the century's third decade. In its most recent quarterly report, Coca-Cola said net revenues had grown by 7% to $10.1 billion in the fourth quarter of 2022. Still, earnings per share declined by 16%. CNBC attributed the revenue increase, in part, to higher prices for Coca-Cola products.
Barbie
Ruth Handler watched her daughter, Barbara, playing with paper dolls one day in the 1950s and got an idea. She launched her Barbie doll line in 1959 and co-founded Mattel, one of the biggest toy companies in the world.
Barbie: What's Happening?
As Barbie became an analog artifact in the digital age, Mattel attempted to update the beloved doll's image for the modern era, expanding the line to include ethnically diverse dolls of different heights and weights. After a steep dropoff in Barbie sales pummeled Mattel quarter after quarter in the mid-2010s, something needed to be done.
Although the new-and-improved Barbie had won back some of her brand's prestige, she proved once again to be a relic of the 20th century when the pandemic hit and consumers spent their money on things like family board games instead of dolls. Speaking at a retail conference in March, Mattel CFO Anthony DiSilvestro said sales in the doll category are expected to be high this year. This summer's release of the live-action "Barbie" movie likely will boost interest in the doll.
Make Your Money Work Better for You
Hamburger Helper
Hamburger Helper was launched in December 1970 as part of a response to the rising price of beef, giving consumers the chance to stretch a single pound of ground beef into a meal for the whole family. It was a hit, with more than 25% of American families purchasing the product in its first year of existence. As for the iconic "Helping Hand" mascot, that didn't debut until 1977.
Hamburger Helper: What's Happening?
Hamburger Helper, owned by General Mills, commanded 61% of the dinner mixes market at the start of the 2010s. As of 2016, however, that number had fallen to 40%, a decline of more than 20%. The company even dropped the "Hamburger" from some of its products to reflect the declining popularity of beef. As part its continuing effort to revamp its portfolio, General Mills sold its Helper and Suddenly Salad lines to Eagle Family Foods Group of Cleveland in May 2022, with the deal finalized in July.
"We are builders of brands, categories and people," Eagle CEO Bernard Kreilmann said in a news release. "The Helper and Suddenly Salad brands, with strong heritage and high consumer awareness, are a perfect fit for what Eagle does best – investing in, innovating and revitalizing brands to drive growth and nurture them to reach their full potential."
Tootsie Roll Industries
Leo Hirshfield started selling his hand-wrapped little candies out of his Brooklyn store in February 1897, naming them after his daughter Clara, whose nickname was Tootsie. Hirshfield started delivering them with a horse and carriage, and in 1922 he took the company- Sweets Company of America — public.
Tootsie Roll Industries: What's Happening?
Americans are eating much less sugar in an effort to be more health-conscious, which is eating into Tootsie Rolls' sales, and candy sales in general. The company saw stagnant sales become declining sales in 2016 and 2017. In 2019, second-quarter net sales rose slightly to $106 million compared to 2018's second quarter of $105.6 million, however.
Then the pandemic hit and robbed the world of the group gatherings where so many Tootsie Rolls are consumed. In 2020, net sales dropped by 14% and net income fell by 17%.
Post-pandemic, in the fourth quarter of 2022, sales were up 13% over the same quarter in 2021 and earnings also had risen 8 cents per share, or 28%, according to the company's earnings statement.
Sales over the previous 12 months were up 20%. Ellen Gordon, the chair of Tootsie Roll Industries, said the gain was due, in part, to higher demand and strong seasonal and marketing programs.
Enthusiasm, however, was tempered by higher costs for ingredients, packaging materials, freight and delivery, and manufacturing costs. The company also faced overtime costs to meet demand.
Make Your Money Work Better for You
Red Robin
Red Robin started out in 1940 as a restaurant in Seattle called Sam's Tavern. Sam, the owner, liked to sing the song "When the Red, Red Robin (Comes Bob, Bob, Bobbin' Along)," which is where the new name originated. Things took off in 1979 when regulars Mike and Steve Snyder became the first franchisees. From there, the store grew to more than 175 locations by 1985 and more than 500 by 2015.
Red Robin: What's Happening?
The burger market has gotten more competitive in recent years, making it pretty difficult for sit-down restaurants like Red Robin to keep attracting customers, especially considering its business model was so closely tied to struggling malls. For the second quarter of 2019, the brand reported a 2.3% decline in same-store sales.
The pandemic crushed restaurants like Red Robin, which reported a 47% drop in revenue by summer of 2020. Soon after, the chain temporarily closed dozens of struggling restaurants, but things are looking up. In the fourth quarter of 2021, comparable restaurant revenue increased by 2.5% when compared to the fourth quarter of 2021 – the eighth straight quarterly increase.
In January, Red Robin announced its five-point plan to increase shareholder value, which includes putting the restaurant's focus on in-store operations, improving the experience for guests and evaluating ways to reduce costs.
More From GOBankingRates
Jami Farkas and Andrew Lisa contributed to the reporting for this article.