The Classic Brands You Love Are In Trouble
From Coca-Cola to Barbie, these products are facing problems.
phloxii / Shutterstock.com
Certain brands are more than just products -- they're iconic pieces of the American landscape, engrained in the fiber of the culture. Of course, no matter how sentimental you might be, the simple fact remains that the free market has a short memory. When tastes change, even the most recognizable sellers will have to change with them or risk obsolescence. Keep reading to see which classic brands have been able to successfully reinvent themselves and which are still struggling.
Last updated: Jan. 16, 2020
1/24
Arthur Villator / Shutterstock.com
Budweiser
Adolphus Busch, a German immigrant who arrived in America in 1857, went to work at a brewing supply company. Busch ended up marrying the daughter of his client Eberhard Anheuser and joined his company after the Civil War. In 1880, Busch took over the company, one year after it was renamed Anheuser-Busch.
Busch would go on to revolutionize the beer industry, incorporating refrigerated rail cars and pasteurization to start shipping his beer across the country and turning it into a national industry.
2/24
lenscap67 / iStock.com
Budweiser: What's Happening?
In 2018, Budweiser was listed as No. 3 among the top-selling beer brands in the country, another fall from the No. 2 spot it held in 2011. The culprit? Most likely the increased popularity of craft brews and more flavorful beers.
Budweiser's parent company Anheuser Busch InBev reported U.S. revenues fell 3.1% in the second quarter of 2018 due to lower volumes and a continued decline in market share. To boost sales, the company is launching more expensive Budweiser options, such as the August 2018 release of Budweiser Reserve Copper Lager for lovers of beer and bourbon. 
3/24
Luciano Mortula - LGM / Shutterstock.com
McDonald's
Ray Kroc was a traveling salesman who had spent most of his life bouncing from job to job when he discovered a burger restaurant in San Bernardino, California. It was called McDonald's. Kroc convinced the brothers who owned the restaurant to franchise it. As of 2018, there were 37,855 McDonald's restaurants worldwide.
Related: How Much Is McDonald's Worth?
4/24
Andrey Armyagov / Shutterstock.com
McDonald's: What's Happening?
During the second quarter of 2018, McDonald's missed its same-store sales estimates, a key factor in calculating restaurant sales, for the first time in at least two years, according to Reuters. The decline sent its stock shares down as much as 2.3%. When McDonald's introduced its all-day breakfast back in 2015, the move helped some, but the company reported in its 2018 second-quarter earnings call that its U.S. breakfast category is weak, still underperforming like it did in the first quarter of 2018.
Overall, McDonald's earned $21.03 billion in 2018, which is about $1 billion less than the previous year, according to Statista.
To compete with fast-casual restaurants like Chipotle, which have changed the food landscape in America by offering better-quality food without sacrificing speed and convenience, McDonald's made two big, health-conscious moves last year. It introduced fresh-beef Quarter Pounders into a majority of its U.S. locations and removed cheeseburgers and chocolate milk from its Happy Meals. These initiatives are just a few small steps McDonald's is taking to remain relevant in the fiercely competitive fast-food sector. 
5/24
360b / Shutterstock.com
Coca-Cola
In 1886, Atlanta pharmacist Dr. John S. Pemberton created a flavored syrup to mix with soda water and started selling the concoction for 5 cents a glass. It was his partner, Frank Robinson, who named the beverage and wrote "Coca-Cola" on the labels in the now legendary script. Today, nearly 2 billion people around the world drink Coca-Colas every day.
6/24
Tetiana Shumbasova / Shutterstock.com
Coca-Cola: What's Happening?
People are drinking a lot less soda pop in favor of water as they attempt to be more health-conscious. In the U.S. during 2017, both Coke and Pepsi brands declined by volume -- a key indicator of product demand -- whereas brands like Aquafina and Poland Springs increased, according to Beverage Digest's annual report.
In 2018, Coca-Cola rebranded Diet Coke with new, slimmer cans and enticing flavors such as feisty cherry and ginger lime. Its marketing strategy paid off. In 2018's second quarter, the Coca-Cola Company surpassed estimates for quarterly sales and profit due to more sales of sodas targeted at health-conscious consumers, like its Zero Sugar option and new Diet Coke line, according to Reuters. The company is also investing in non-soda brands, like Kobe Bryant's BodyArmor.
Overall, Coca-Cola generated $8.25 billion in revenue in 2018, a decline of about 9% from the previous year, according to CNBC.
7/24
TY Lim / Shutterstock.com
Barbie
Ruth Handler watched her daughter, Barbara, playing with paper dolls one day in the 1950s and got an idea. She launched her Barbie doll line in 1959 and co-founded Mattel, one of the biggest toy companies in the world.
8/24
ivanastar / iStock.com
Barbie: What's Happening?
Barbie sales had been declining for years, shaving a quarter off their value over the last five years. In 2017 alone, Mattel's Barbie sales declined by 8%. But Mattel reported that Barbie gross sales were up by 12% globally in the fourth quarter of 2018, due to the line of redesigned Barbies that includes dolls of different heights, weights and various ethnically diverse features.
9/24
360b / Shutterstock.com
Fisher-Price
In 1930, Herm Fisher saw the need for a higher quality toy for preschool-aged children and decided to do something about it. He founded Fisher-Price with Irving L. Price and Helen M. Schelle. The company had considerable success in marketing developmental toys for young children.
10/24
Kevin Khoo / Shutterstock.com
Fisher-Price: What's Happening?
Traditional toy brands like Fisher-Price, which has been owned by Mattel since 1993, are on the decline. For the first quarter of 2019, Mattel reported a decline of 8% in gross sales with its Fisher-Price Brand driven "by a decline in Infant/Toddler/Preschool Fisher-Price and Thomas & Friends products," according to a Mattel financial report. 
11/24
Arne Beruldsen / Shutterstock.com
Kraft Macaroni & Cheese
The Great Depression inspired Kraft to make its classic boxed macaroni and cheese. Kraft introduced the product in 1937, and because it fed four people for just 19 cents, it quickly caught on. The company sold 8 million boxes in a year and never looked back -- Kraft Macaroni & Cheese has become an American dinner staple.
12/24
TheCrimsonMonkey / Getty Images
Kraft Macaroni & Cheese: What's Happening?
Kraft's iconic brand has seen competition from higher-quality, healthier mac and cheese options that have eaten away at its sales -- it lost 2% of the total macaroni and cheese market from 2012 to 2016. The brand is fighting back, though, and has boosted sales by removing artificial dyes from the classic recipe.
Kraft Heinz recently took another hit when its shares plunged more than 27% in February 2019. The massive drop in shares comes following the write-down of $15.4 billion in assets and a government investigation into the company's finances, according to CBS News.
13/24
Arne Beruldsen / Shutterstock.com
Hamburger Helper
Hamburger Helper was launched in December 1970 as part of a response to the rising price of beef, giving consumers the chance to stretch a single pound of ground beef into a meal for the whole family. It was a hit, with more than 25% of American families purchasing the product in its first year of existence. As for the iconic "Helping Hand" mascot, that didn't debut until 1977.
Hamburger Helper: What's Happening?
Hamburger Helper, owned by General Mills, commanded 61% of the dinner mixes market as recently as a decade ago. As of 2016, however, that number had fallen to 40%, a decline of more than 20%. The company even dropped the "Hamburger" from some of its product to reflect the declining popularity of beef. General Mills doesn't see robust growth prospects for this product going forward but hopes that value-oriented shoppers will continue to buy it.
15/24
digitalreflections / Shutterstock.com
Chef Boyardee
Chef Ettore "Hector" Boiardi came to America in 1914, and he started a business selling takeout meal kits -- consisting of his popular take on spaghetti -- that would lead to him launching the Chef Boiardi Food Company in 1928. Marketing wizards changed the spelling of his last name to make it phonetic, and it quickly became a standard canned food in America's pantries.
16/24
dcwcreations / Shutterstock.com
Chef Boyardee: What's Happening?
Sales are down for Chef Boyardee products, and the company closed its Milton, Pennsylvania, plant. Chef Boyardee's share of shelf-stable, ready-meal sales declined 8% over the last decade. In honor of the product's 90th anniversary, and to reignite interest in the brand, Chef Boyardee recently arranged a collaboration between Donny Osmond and rapper Lil Yachty to update its classic jingle. The brand also created throwback recipe cans for Beef Ravioli, Lasagna and Beefaroni that include a simplified ingredient list reminiscent of days past.
17/24
Mike Mozart / Flickr.com
Tootsie Roll Industries
Leo Hirshfield started selling his hand-wrapped little candies out of his Brooklyn store in February 1897, naming them after his daughter Clara, whose nickname was Tootsie. Hirshfield started delivering them with a horse and carriage, and in 1922 he took the company-- Sweets Company of America -- public. Today, the company produces 64 million Tootsie Rolls a day.
18/24
Sam Howzit / Flickr.com
Tootsie Roll Industries: What's Happening?
Americans are eating much less sugar in an effort to be more health-conscious, which is eating into Tootsie Rolls' sales, and candy sales in general. The company saw stagnant sales turn to declining sales in 2016 and 2017. In 2019, the second quarter net sales rose slightly to $106 million compared to 2018's second quarter of $105.6 million, however.
19/24
Lester Balajadia / Shutterstock.com
Sears
Richard W. Sears moved his fledgling watch company to Chicago in 1887, where he joined forces with Alvah C. Roebuck. They launched a mail-order business that grew into a massive department store empire, which remained the largest retailer in America from the end of World War II until Kmart surpassed it in the 1980s. In 2004, the companies merged.
20/24
Canadapanda / Shutterstock.com
Sears: What's Happening?
Sears' strategy of closing hundreds of underperforming stores in an effort to leave its better-performing stores in play eventually made a difference. In the second quarter of 2018, the company reported that its same-store sales losses had decreased from the previous quarter -- from 11.9% to 3.9%. Then in October 2018, the company filed for bankruptcy and CEO Eddie Lampert stepped down.
Soon after, the company was facing liquidation. But in February 2019, a judge approved a $5.2 billion sale of the retailer to Lampert. According to Business Insider, the deal will keep the company running and about 400 stores open.
21/24
Ken Wolter / Shutterstock.com
Red Robin
Red Robin started out in 1940 as a restaurant in Seattle called Sam's Tavern. Sam, the owner, liked to sing the song "When the Red, Red Robin (Comes Bob, Bob, Bobbin' Along)," which is where the new name originated. Things took off in 1979 when regulars Mike and Steve Snyder became the first franchisees. From there, the store grew to more than 175 locations by 1985 and more than 500 by 2015.
22/24
NicolasMcComber / iStock.com
Red Robin: What's Happening?
The burger market has gotten more competitive in recent years, making it pretty difficult for sit-down restaurants like Red Robin to keep attracting customers. Even though the company has implemented some cost-cutting measures and has been working on menu innovation, operational efficiency and an improved customer service platform to boost revenues, the future does not look bright for Red Robin. For the second quarter of 2019, the brand reported a 2.3% decline in same-store sales. 
23/24
Jeff Bukowski / Shutterstock.com
Wheaties
In 1921, when a health clinician spilled some wheat gruel onto a hot stove and saw it turn into golden wheat flakes, he dubbed them "Washburn's Gold Medal Whole Wheat Flakes." He changed the name to Wheaties, and the brand gained popularity when Lou Gehrig and 46 of the 51 players on the 1939 Major League Baseball All-Star team gave testimonials for the cereal. In the late 1950s, the company signed sponsorship deals with sports legends, who would appear on the box, which explains the slogan "The Breakfast of Champions."
Wheaties: What's Happening?
People just aren't eating much cereal anymore. As consumers continue to gravitate toward healthier, fresher food, many classic brands are taking a heavy hit. General Mills, Wheaties' parent company, reported that 2017 marked the third straight year of declining sales.
In 2018, the company announced it was planning to cut 625 jobs due to declining overall sales and increased freight costs. It also raised prices on some products, including cereals that are packaged in smaller boxes and with higher per-ounce prices.
More From GOBankingRates
Taylor Bell, Cynthia Measom and Amen Oyiboke-Osifo contributed to the reporting for this article.
About the Author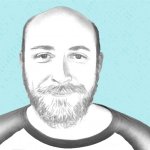 Joel Anderson is a business and finance writer with over a decade of experience writing about the wide world of finance. Based in Los Angeles, he specializes in writing about the financial markets, stocks, macroeconomic concepts and focuses on helping make complex financial concepts digestible for the retail investor.