8 Companies That Are Beating Amazon at Its Own Game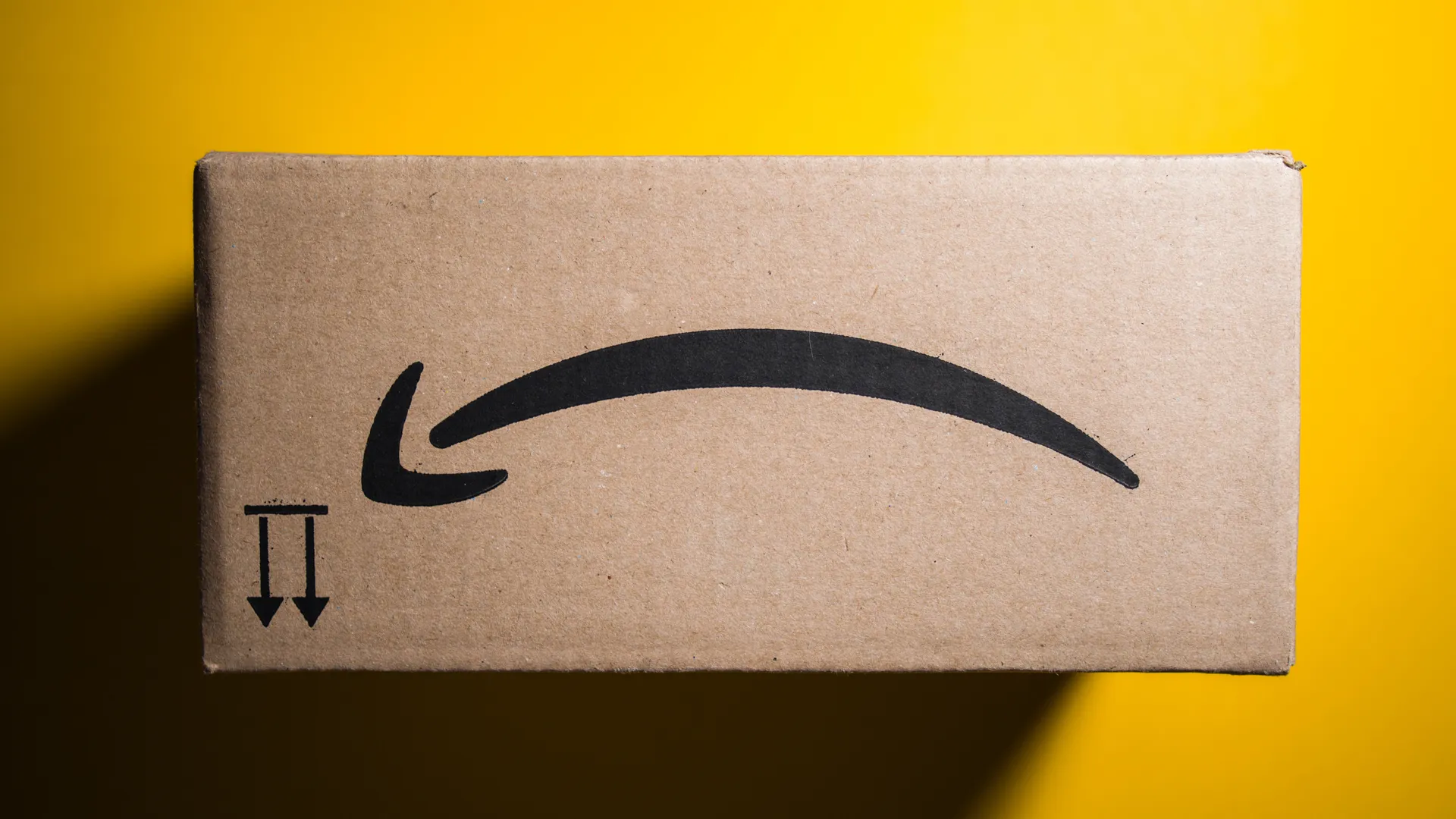 When it comes to retail, no one does it better than Amazon. The retail giant continues to change and push the industry forward, to the extent that it hit a $1 trillion market cap in September of last year.
Jeff Bezos' company is single-handedly redefining the landscape of the retail industry, but competitors are looking to make their own marks. By upping their own game, these Amazon competitors hope to knock the retailer off its pedestal.
Amazon Prime Day vs. Alibaba Singles' Day
In July 2015, Amazon announced its famous — and very lucrative — shopping holiday: Prime Day. The exclusive event features hundreds of coveted Black Friday-esque deals and savings for its Prime members on electronics, clothes and other items from countless retailers around the world. However, the news of an Amazon shopping holiday seemingly rattled other retailers. Walmart, for example, also announced that it would have a week-long savings event of its own during the same time.
But despite any efforts from competitors to thwart Prime Day's success and slow down Amazon's retail dominance altogether, the Amazon shopping holiday was an instant hit. Amazon's first Prime Day pulled in just under $1 billion in sales, according to Statista. In addition, the company claimed Prime Day sales surpassed Black Friday sales that year.
The reason for Amazon's dominance in this space comes down to accessible deals. Over 66 percent of Prime Day prices have been lower than Black Friday prices for the last three years, Digital Commerce 360 reported. Although Amazon did not release any revenue numbers, in 2018 the company claimed that Prime Day became the biggest shopping event in history, according to TechCrunch.
Make Your Money Work Better for You
Alibaba's Singles' Day
Alibaba's Singles' Day might not be well-known in the U.S. but it's the biggest online shopping holiday in the world. Started in China, Singles' Day takes place annually on Nov. 11 as a way to celebrate being single.
Although Amazon claimed that last year's Prime Day was the biggest shopping event in history, the numbers say different. Singles' Day made more than $30.8 billion in 2018 during its 24-hour period, according to CNBC. By comparison, Amazon's Prime Day made an estimated $4.2 billion over the course of its 36-hour period in 2018.
But 2018 isn't the only year when Alibaba's Singles' Day dominated Prime Day. In 2017, Singles' Day pulled in $25.3 billion. That same year, Amazon's Prime Day racked up an estimated $2.41 billion, according to Statista.
Amazon vs. Kroger — Online Grocery Delivery
In 2015, Amazon rolled out its grocery delivery service for its Prime members. For an extra fee, customers can get produce sent right to their doorsteps or delivered directly into their hands. Although other retailers — such as Walmart — have given customers the option of a grocery delivery service in the past, Amazon found a way to rise to the top thanks to its acquisition of Whole Foods and baby product retailer Quidsi. Amazon has gained 18 percent of online grocery sales since 2017, according to data from the e-commerce firm One Click.
But Amazon is not the only one at the top.
Kroger Online Delivery Service
Traditional supermarket Kroger has seemingly managed to beat Amazon in the online grocery game by collaborating with one European superpower, so to speak. Last year, Kroger partnered with U.K. online supermarket Ocado, which is known for its use of robots in warehouses as a way to make grocery packaging more efficient. The fruitful partnership helped Kroger boost sales up by 66 percent in 2018, according to CNN.
With its increase in revenue, Kroger eclipsed Amazon in online grocery delivery sales, Food and Wine magazine reported. Although the company recently launched its own home delivery and curbside pickup option for customers, its collaboration with Ocado appears to have given the grocer the edge it needed to be a contender with and even eclipse Amazon.
Make Your Money Work Better for You
Amazon vs. Walmart E-commerce Sales
When it comes to online sales, there is Amazon and then there is everybody else. The online retailer has forced other retailers, such as Walmart and Target, to adjust their business strategies.
Amazon's unique and extensive marketplace is one of the biggest reasons why the company has dominated the e-commerce sales space for years. In fact, Amazon reached $206.82 billion in sales last year, according to Digital Commerce 360. The company accounted for 40 percent of U.S. online retail, and 43.3 percent of U.S. e-commerce gains in 2018, Digital Commerce 360 reported.
Walmart E-commerce Sales
Although Walmart is a brick-and-mortar store at its core, it's managed to become a legitimate threat to Amazon's e-commerce sales. The company acquired e-commerce site Jet.com to help strengthen its e-commerce presence and establish opposition with Amazon's extensive marketplace.
Walmart has also made use of its physical stores to boost digital sales performance by offering "pickup towers" for customers. These towers allow customers to order online and pick up their order the same day. In addition, Walmart promises that returns will take 30 seconds for any item sold and shipped by the company, according to CNBC.
Walmart's e-commerce sales were up by 43 percent year over year as of December 2018, which dwarfed Amazon's 15 percent growth.
Amazon Alexa vs. Google Home Assistant
Amazon's virtual assistant Alexa launched in 2014 and was an instant hit. The voice-controlled speaker helped Amazon gain between 70 to 76 percent of the smart home market by 2017, according to Quartz. Although it originally was limited to 13 voice-activated commands, Alexa can now perform more than 25,000 commands or "skills," according to Geek Wire. The product has become a valued commodity, getting built into other Amazon products such as its Fire tablets.
Google Assistant
Two years after the creation of Amazon Echo, which featured Alexa, Google released its own version of a voice-activated speaker in 2016 called Google Home. Although Amazon Echo had cornered around 80 percent of the speaker market in first quarter 2017, Google sold more than a third of its smart speakers while Amazon's share dropped to 27.7 percent in the first quarter of last year, according to Forbes.
Make Your Money Work Better for You
Amazon Web Services vs. Microsoft Azure
Amazon Web Services is a cloud computing service that has become crucial to powering many companies such as Netflix, Spotify and Instagram.
A key to the success of AWS is that it allows companies to "buy powerful computers cheaply and whenever they need them to handle traffic, to store video, to power a database," according to the Atlantic. AWS is so large that it's now 10 times the size of its nearest competitor.
Microsoft Azure
Although no company has really been able to take down Amazon Web Services, other companies are trying to close the gap. Insert Microsoft.
Microsoft Azure is another cloud computing service that's gaining ground. Azure adoption grew to 52 percent to narrow the gap with AWS, according to a report from Right Scale. In addition, Microsoft Azure is currently securing "larger and longer-term" contract deals to use its product, according to CNBC.
Amazon Electronics vs. Best Buy Electronics
Amazon is one of the go-to places to score electronics for affordable prices. In 2016, it surpassed Walmart as the No. 2 largest retailer of electronics. In addition, from 2010 to 2015, the majority of Amazon's revenue came from the sale of electronics and other products, according to Statista.
Best Buy Electronics
Best Buy has been one of the biggest retailers of electronics for years, even in the age of Amazon. In a 2017 article for the New York Times, Kevin Roose wrote that the reason for its success and dominance as an electronics retailer is partly due to Best Buy's physical stores, prices and customer service.
The company's brick-and-mortar stores are similar to mini-warehouses: The customer orders a product online and it is shipped from the nearest location. In addition, the company has worked with tech giants Apple and Microsoft to produce "in-store boutiques" to better help customers, according to Forbes.
Make Your Money Work Better for You
Amazon Beauty Products vs. Ulta Beauty
When it comes to high-end makeup products, many people turn to beauty brands such as Sephora. But recently, Amazon has become a viable option for beauty customers. Beauty brands are often sold by third-party outlets, eating into company profits. Thus, brands are seizing the profitable chance to sell on Amazon, according to Forbes.
As a result, Amazon experienced an increase in the sale of its beauty products. For example, Forbes reported that in the second quarter of 2018, Amazon's sales of health and personal care items came out to $1.9 billion. Amazon continues to expand this category and recently added an Indie Beauty Shop offering a curated list of products from brands that are directly sold to customers.
Ulta Beauty
Although Amazon is increasing its presence in the world of beauty, Ulta has stood strong. Through its various store locations and exclusive makeup features, Ulta has become a force Amazon has to reckon with. In recent years, Ulta has gained 30 percent of the industry dollar growth and "is forecasted to reach a market share of 6.6 percent in 2022," according to Quartz. In addition, cosmetics are Ulta's biggest attraction, with 51 percent of sales coming from cosmetics.
Amazon Go vs. Standard Cognition
Amazon introduced its unique cashierless checkout store Amazon Go in 2016. Currently, Amazon Go stores are only available in 10 locations. New research from RBC Capital Markets analysts found that Amazon Go cashier-less stores pull in about 50 percent more revenue on average than standard convenience stores, Recode reported.
Make Your Money Work Better for You
Standard Cognition
New company Standard Cognition is hoping to compete with Amazon Go. The company currently has one location in San Francisco, and has secured the faith of investors with $40 million in Series A funding led by Reddit founder Alexis Ohanian, according to TechCrunch.
The main difference between Amazon Go and Standard Cognition is the shopping experience. At Standard Cognition, all you need is the app. From there you can shop and walk out when you're all done. The artificial intelligence in the app monitors you during your time in the store.
More on Amazon
Photo Disclaimer: Please note that photos are for illustrative purposes only. As a result, some of the photos might not reflect the products or services listed in this article.