20 Companies Like Oculus Making Money Off Virtual Reality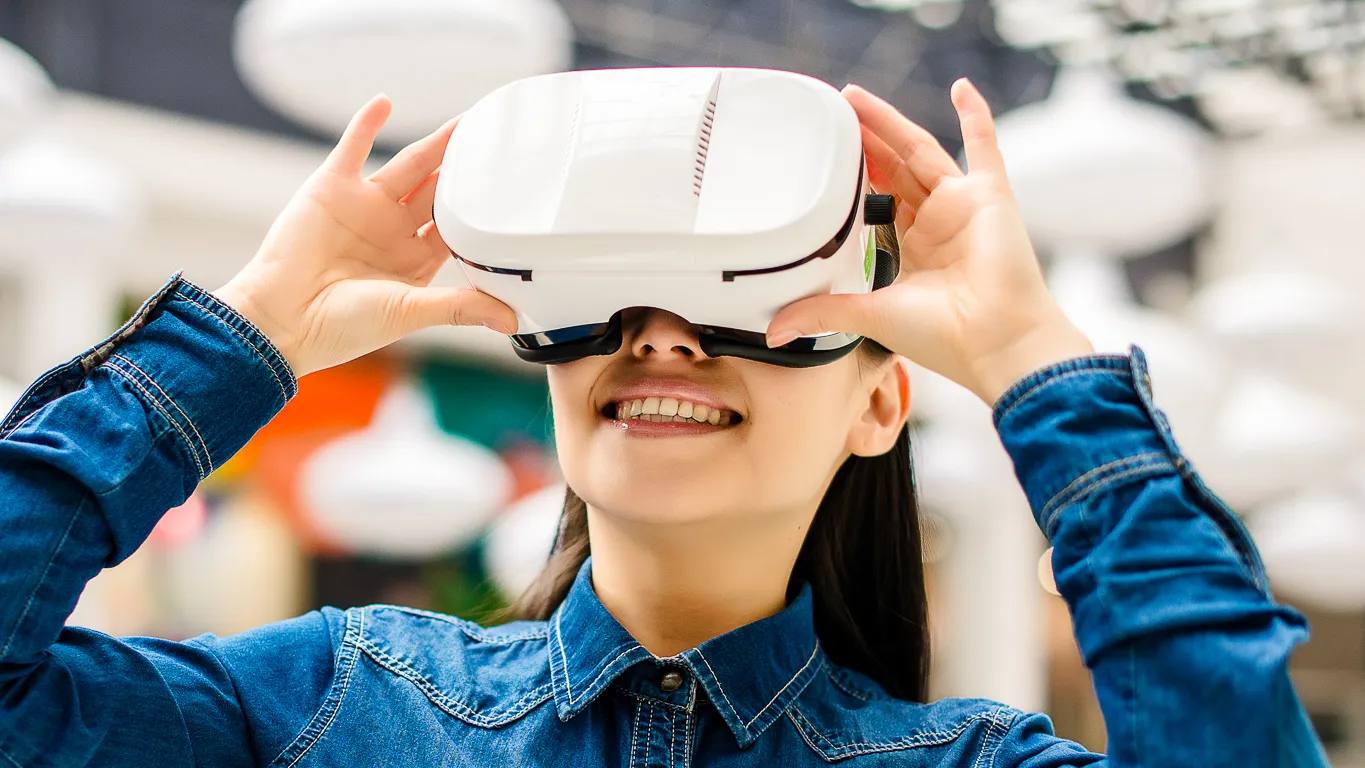 Virtual reality is poised to make a lot of companies some very real money. In fact, earlier this year, Goldman Sachs researcher Heather Bellini estimated that the virtual reality and augmented reality industry will be an $80 billion market by 2025. That is the size of today's desktop PC market.
Perhaps that is why there is no shortage of companies rushing into the VR space and providing everything from complete virtual reality systems to gaming goggles and virtual reality games. Click through to see 20 companies cashing in on the very real virtual reality market.
1. Oculus
The company that has become synonymous with virtual reality technology since its launch in 2012 released its most high-tech VR headset — the Oculus Rift — this past March. Funded by social media giant Facebook in 2014, most see Oculus as leading the VR charge. The Oculus Rift headset has garnered positive reviews, even at a price of $599.
2. 8i
We bet you like yourself. Maybe so much that you wish you had more of you to go around. The company 8i agrees. It takes HD video and creates a virtual you, which you can then send into virtual worlds. And a lot of people appear to be interested. According to the tech site Nanalyze, 8i has raised $14.5 million in funding.
Make Your Money Work Better for You
3. Google
Google is delving heavily into the VR space. Google Cardboard VR headsets — priced at $9.99 on Amazon — are impressive enough. But the company also owns YouTube, a potential major distribution channel for VR content. The 4-D sky is the limit.
4. Virtuix
Founded in 2013, Virtuix makes the Omni, a motion platform to be used with a virtual headset that enables VR users to move "inside" their virtual reality. Using a platform and props, the company hopes to get VR as close to a real experience as possible. And many like what they are doing. The company raised more than $1 million in a 2013 Kickstarter campaign and $8 million more since.
5. Jaunt
After traveling to Zion National Park in 2013, one of Jaunt's founders wished he could return again briefly. So, he helped start Jaunt so he could visit any time and from any place.
Over the next few years, Jaunt created a professional-grade virtual reality camera that captures "high-quality 360-degree, stereoscopic, cinematic VR experiences," according to the company. Along the way, according to Nanalyze, Jaunt was funded to the tune of $100 million. More than half that total came from Disney.
6. Six Flags
Are you afraid of roller coasters, but love the thrill that goes with them? Good news: Six Flags teamed up with Samsung to offer nine virtual reality roller coasters that use Samsung Gear VR headsets. Six Flags calls the technology "a definite game-changer for theme park rides."
7. GoPro
The ubiquitous camera company is heavily invested in the world of VR with its Omni. Want to relive your bad surfing wipeout or totally awesome ski run? The Omni shoots every angle of it in high-definition. Going 3-D pro isn't cheap, though. The Omni retails for just under $5,000.
8. Lowe's
The home improvement giant has been into VR since 2014, when it rolled out its Lowe's Holoroom. The virtual reality home improvement design and visualization tool allows customers to find the right products and design elements to help with home improvement projects — and even preview the changes they'll make to their home. The service is in select Lowe's locations across the country.
Make Your Money Work Better for You
9. HTC Vive
The Vive high-end VR headset and content was a collaboration between HTC and Valve. The headset retails for $799 on the site, but also comes with:
Tilt Brush
"The Gallery — Episode 1: Call of the Starseed"
"Zombie Training Simulator"
10. Magic Leap
Magic Leap is a VR company that believes we all have the best VR computer right inside our heads. While everyone else is busy making headsets that close off the real world and thrust you into a virtual one, Magic Leap concentrates on using a virtual retina display to superimpose 3-D images onto the real world. Picture a whale leaping out of a gymnasium floor.
11. Mandt VR
This Hollywood-based production company was founded by Emmy-award winning TV and film producer Neil Mandt. The company has developed products such as an enhanced recruiting video for Oklahoma State University. It gives a 360-degree view of football-program facilities.
12. AMD
AMD is a processor company that offers products that work with Oculus Rift. One new product, Liquid VR, aims to reduce unwanted processing latency and deliver a consistent frame rate. In human language, that means the virtual mutant alien attacking you won't glitch and buffer.
13. Sony
Sony's PlayStation VR features virtual headsets that impressed reviewers and beat Oculus Rift's price by retailing for $399.99 at Amazon. If you have an Xbox One, you can now fully dive into games as diverse as:
"EVE Valkyrie"
"Batman: Arkham VR"
"Driveclub VR"
"Job Simulator"
14. Microsoft
Ever dream of playing with holograms like Tony Stark in "Iron Man"? Microsoft is here to help you do just that with their HoloLens, a wireless holographic computer headset. The headset, which is $3,000 on the Microsoft site, works with various apps and Skype.
Make Your Money Work Better for You
15. Occipital
Occipital offers small 3-D scanners that plug into your smartphone to scan your environment and create augmented reality and virtual reality worlds. They can be used by everyone from gamers to architects. Occipital also makes a product called Skanect, software that enables fast 3-D scanning of objects, people and rooms. With a camera, Skanect costs $499.
16. Samsung
Samsung is making a bold move into the VR realm with their Gear VR headsets — powered by Oculus — and Gear 360 camera. The camera can capture 360-degree video that can then be uploaded on Samsung phones and the Gear VR headset. The prices are competitive too, with the headset priced at $99.99 and the camera at $349.99, not including the SD card.
17. WorldViz
A maker of VR headsets, systems and software, this company is aimed at helping those in higher education, government, business and other fields do more immersive, cost-cutting research and analysis through VR.
18. Unity
Unity is a leader in the gaming software world. It allows anyone to create games using Unity software. The company says 770 million people are playing Unity-made games. Unity is heavily into VR, organizing summits in Los Angeles and China to introduce game creators to top companies in the space. The cost to create games through Unity varies from free for beginners to $125 for pros who need advanced customization.
19. Emergent
The normal way to capture VR is to use multiple cameras that take a 360-degree view of an event. Emergent is developing an Android app that allows you to take a normal video, then bolster it with many photos to create a VR experience. Nanalyze states that the company has raised $2.2 million in funding.
Make Your Money Work Better for You
20. High Fidelity
Founded by Second Life creator Phillip Rosedale, High Fidelity allows anyone to create their own virtual worlds, or to romp through the worlds of others. It does this through its mission to host open-source, shared virtual reality. Currently in beta state, the company has its believers. According to news reports, as of last year, the company had raised $17.5 million in funding and the website now boasts 72 active worlds.

BEFORE YOU GO
See Today's Best
Banking Offers