25 All-American Companies Hit By Tariffs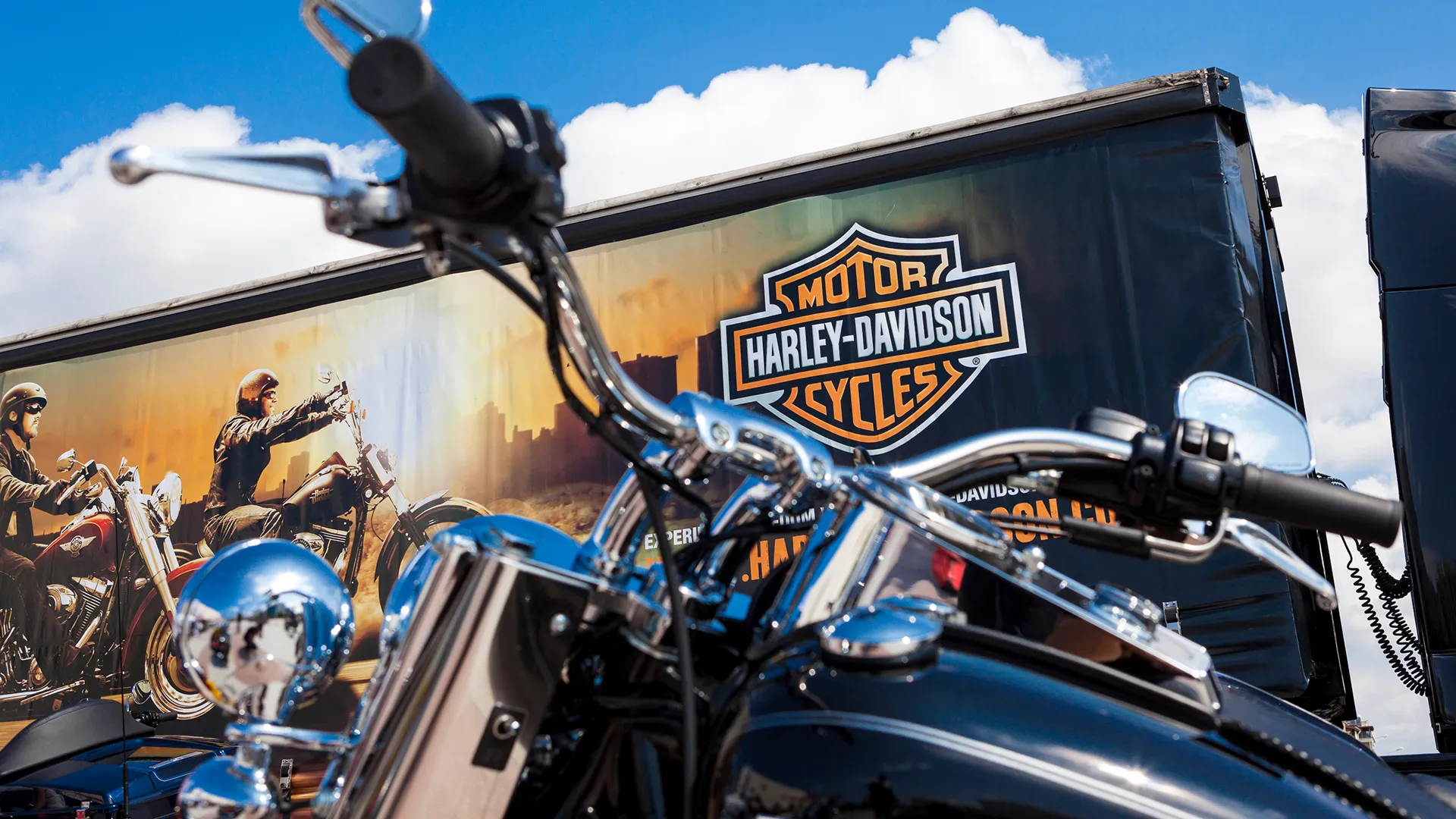 The ongoing trade war between China and the U.S. shows no signs of stopping anytime soon, with President Donald Trump amping up tariff threats at the August 2019 G7 summit. In addition to tariffs against China, Trump has also placed tariffs on imports from the EU, and the EU has retaliated with increased taxes on U.S. imports.

Plenty of U.S. companies hope an accord can be reached that will put an end to the tariffs, which have tacked on tens of billions of dollars to goods going in both directions. While consumers might not be feeling the pinch quite yet, major corporations definitely are.
Some of the largest companies in the U.S. face much higher costs because of the trade war. As margins get hit by higher costs up and down the supply chain, these companies are seeing their bottom lines shrink. This, in turn, sets them up for the difficult decision of either passing those costs along to consumers or taking the hit on their income statements and getting punished by the stock market. Here's a look at Ford and other American companies that are feeling these tariffs the most.
Last updated August 30, 2019.
Ford
Estimated Cost: $1 billion in 2018
Last year was a rough one for Ford, with its stock plunging 39% in 2018 as the company cut its full-year outlook due to waning sales in China. The automaker is also in the process of developing a restructuring plan that Morgan Stanley analysts estimate will result in 25,000 layoffs. As of June 2019, Ford had already laid off 2,300 American workers and made plans to increase layoffs abroad, CNBC reported.

On top of all that, tariffs on steel and aluminum have hurt Ford because, well, there's a lot of both those things in cars. CEO Jim Hackett said the tariffs cost the automaker $1 billion in lost profits for 2018, according to a Bloomberg report.
Make Your Money Work Better for You
General Motors
Estimated Cost: Over $1 billion in 2018
Speaking of major American automakers with plans to lay off a lot of people: General Motors announced its own restructuring plans — including 15,000 layoffs and multiple plant closures — in 2018. And, like Ford, at least part of the problem is the hefty price tag GM is paying in tariffs on steel and aluminum. The company reported that tariffs had cost it $300 million more during the 2018 second quarter than the prior year, putting the 2018 cost at over $1 billion.
Caterpillar
Estimated Cost: $250-$350 million in 2019
Caterpillar is often used as a bellwether for the economy as a whole. It sells large construction equipment, meaning that when its business is good, people are building more things and the rest of the economy is probably doing pretty well itself. As such, the fact that the company expects tariffs to cost it as much as $350 million in 2019 could sound some alarm bells.
Cummins
Estimated Cost: $250 million in 2019
You can be forgiven if you've never heard of Cummins, but it's an important engine in the economy — at least in the sense that the company makes engines for a wide variety of machines. Cummins estimates that tariffs will cost it some $250 million in 2019, and only $100 million of that can be attributed to the tariffs on steel and aluminum. The other $150 million is from direct tariffs on its own engines, many of which are manufactured in China and then imported.
Whirlpool
Estimated Cost: $300 million in 2019
Whirlpool is among the companies that really took a hit in 2018, with its stock plunging by more than a third by year's end. Tariffs could have played a big role in that, and they're still having an impact. Whirlpool estimates that tariffs will cost it $300 million in 2019 — costs it intends to pass on to consumers by way of higher prices.
Make Your Money Work Better for You
Stanley Black & Decker
Estimated Cost: As much as $370 million in 2019
Toolmaker Stanley Black & Decker had to cut its projected 2018 profits late in the year, citing increased expenses associated with higher commodity costs, currency fluctuations and, you guessed it, tariffs. While the company plans to cut costs by $250 million in 2019, that's still more than $100 million lost due to the trade war.
3M
Estimated Cost: $120 million
Manufacturing giant 3M makes a wide variety of goods necessary for making an even wider variety of other goods. As such, there are a lot of ways the tangled web of international supply chains can result in higher costs due to tariffs. 3M executives say tariff-related costs in 2018 went as high as $20 million. They expect those costs to rise to around $100 million for 2019.
General Electric
Estimated Cost: $300-$400 million
Speaking of companies with a bad 2018 in the books: General Electric found itself booted from the Dow Jones Industrial Average after more than a century on the index. And while GE's problems predated the tariffs, they certainly haven't helped. CEO John Flannery said in July 2018 that the costs to the company for the tariffs could reach as high as $400 million.
Tyson Foods
Estimated Cost: Over $360 million in 2018
Meat and poultry producer Tyson Foods is another company taking a major hit from the trade wars. The market for chicken and pork in China is a big driver of Tyson's business, so the retaliatory tariffs slapped on American products by China have taken a toll on the company. It announced in July 2018 that it was dropping earnings projections by 12%, which translates to more than $360 million in lost profits. That figure is based on the $3.02 billion in profit Tyson reported for its fiscal year that ended on Sept. 28, 2018.
Make Your Money Work Better for You
Soybean Farmers
Estimated Cost: $1.9 billion in 2018
America's soybean farmers don't fall under the umbrella of a single company, but they might be the biggest losers in this tariff fight. The U.S. was the largest exporter of soybeans to China, but the tariffs China imposed resulted in a major market loss and sent prices down in 2018. Although the initial plunge was followed by a recovery, it still resulted in a decrease of nearly 5% in soybean prices over the course of the year. Based on the $41 billion in soybeans sold by American farmers in 2017, that drop translates to around $1.9 billion in lost value for their crop.
Newell Brands
Estimated Cost: $100 million in 2018
If you think one way to counterbalance the cost of tariffs is to eat leftovers more often, well, there's some bad news. Newell Brands, the company that owns brands like Rubbermaid and Crockpot, announced in 2018 that it was anticipating additional costs of $100 million.
Harley-Davidson
Estimated Cost: $100-$120 million in 2019
There are few more potent American symbols than a Harley-Davidson motorcycle, which made the company an easy choice when the European Union sought targets for retaliatory tariffs. That and the fact that the company is based out of the home state of former U.S. Speaker of the House Paul Ryan. Harley-Davidson said tariffs slapped on its bikes will cost it between $100 million and $120 million in 2019, Reuters reported.

Alcoa
Estimated Cost: $32 million in the first quarter of 2019
Alcoa is the leading manufacturer of aluminum in the U.S, so it was hit hard by the 10% tariff on all U.S. aluminum imports imposed by Trump in March 2018.  Not surprisingly, Alcoa's stock price plunged 50% over the next 15 or so months, Market Realist reported. Alcoa, which ships aluminum from Canada to the U.S., paid around $32 million in tariffs in the first quarter of 2019. There has been some good news for Alcoa, however: In May 2019 Trump exempted Mexico and Canada from the aluminum tariffs.

Make Your Money Work Better for You
Auvil Fruit Company
Estimated Cost: $2 million in 2018
Auvil Fruit Co., a family-owned business based in Washington, has been impacted by China's retaliatory 25% tax on American fruit and vegetable imports in a major way.
"It was a very big hit," Ray Norwood, the company's director of sales and marketing, told the Capital Press, adding that the hit amounted to a 20% decrease in price and volume.
Although Norwood didn't specify a dollar figure, the Northwest Register Agent reported that Auvil lost more than $2 million in profits in 2018 alone.

Bertram Yachts
Estimated Cost: $8 million in 2018
Auvil Fruit isn't the only company that's lost big money due to retaliatory tariffs. In response to Trump's tariffs on European Union goods, the EU responded with its own list of tariffs, which included a 25% charge on recreational boats imported from the U.S. As a result of this hefty charge, European dealers have almost completely stopped ordering boats from America. One company that's felt the pain is Bertram Yachts, a high-end boat maker based out of Tampa, Fla. The company had lost out on $8 million in European sales as of August 2018, the Los Angeles Times reported.

Gentex Corporation
Estimated Cost: $5-$8 million in 2018
Zeeland, Mich.-based Gentex manufactures automotive products, including auto-dimming rearview mirrors. The company relies on imports from China for its raw materials, so Gentex President and CEO Steven R. Downing estimated that the tariffs would cost the company between $5 million and $8 million for the second half of 2018.

Kimberly-Clark
Estimated Cost: $200 million in 2018
Consumer goods company Kimberly-Clark, whose brands include Kleenex, Huggies and Cottonelle, reported $200 million in higher input costs due to the tariffs, according to a July 2018 MarketWatch article. Unfortunately for consumers, the company said it would seek ways to raise prices to make up for the costs.

Lennox International
Estimated Cost: $10 million in 2019
HVAC systems manufacturer Lennox International expected to lose $10 million from Chinese tariffs in 2019, Chief Financial Officer Joseph Reitmeier said in a Q4 2018 earnings call. The company's CEO, Todd Bluedorn, said in a previous earnings call that Lennox planned on importing raw materials from Southeast Asia to avoid additional tariff costs.

Make Your Money Work Better for You
The Maschhoffs
Estimated Cost: $30 million in 2019
China has long relied on the U.S. to help meet its population's hunger for pork. But with a 62% levy placed on pork going to China from the U.S., consumers there can no longer afford it. American pig farmers stand to lose $1 billion in exports to China because of the trade war, Politico reported in June 2019. One of these pig farming companies is The Maschhoffs, which is the largest family-owned pork producer in the U.S. The company has halted projects worth up to $30 million amid declining profits caused by the pork tariff, Reuters reported.

MillerCoors
Estimated Cost: $40 million in 2019
It should come as no surprise that Trump's tariffs on aluminum imports impose a huge cost on MillerCoors, the largest U.S.-owned beer company. In June 2018, CEO Gavin Hattersley told Bloomberg that he estimated the tariffs would end up costing the company $40 million in profit. Thirteen months later, Vice Chairman Peter Coors noted that even though Trump lifted tariffs on aluminum imported from Canada and Mexico, the tariffs had caused price inflation on the metal and his company was still paying 20% more for aluminum than it did the previous year.

Plains All American Pipeline
Estimated Cost: $40 million
Plains All American Pipeline, which constructs oil pipelines, relies heavily on imported steel. The 25% steel tariff added an estimated $40 million to the costs of building the company's $1.1 billion Cactus II pipeline system, Reuters reported in August 2019. To offset this cost, Plains All American pushed to enact a surcharge of 5 cents per barrel on oil from the pipeline, but the company later decided to remove the surcharge after complaints from oil producers ConocoPhillips and Encana Corp. were filed with the Federal Energy Regulatory Commission.

Polaris
Estimated Cost: $90 million in 2019
Polaris, which manufactures snowmobiles, ATVs and motorcycles, expects to pay $90 million in additional tariff costs in 2019, Chairman and CEO Scott Wine told CNBC in a May 2019 interview. The additional costs come from the combination of the 10% levy on certain Chinese imports and Europe's retaliatory tariffs on motorcycles imported from the U.S. The tariffs caused Polaris shares to fall about 15% during the previous 12 months. This was bad news for the company's employees, who own 5% of the company, Wine said.

Make Your Money Work Better for You
Qualtek Manufacturing
Estimated Cost: $300,000
Steel and aluminum tariffs came at a big cost for Qualtek, a Colorado Springs, Colo.-based medical device and aerospace parts manufacturer. CEO Troy Roberts told the National Press Club in April 2018 that his company expected to spend an additional $182,000 for steel as well as an additional $121,000 for aluminum because of the tariffs. As a result, Roberts said Qualtek would not be able to grow as is wanted to because the money could have gone toward hiring new employees and investing in new equipment.

Sonoco Products
Estimated Cost: $7-$9 million in 2018
Packaging producer Sonoco estimated in July 2018 that tariffs on steel and aluminum would cost the company between $7 million and $9 million in the second half of 2018, Seeking Alpha reported. To compensate for these costs, Sonoco announced that it would raise the prices of its composite cans and metal ends by 4% beginning in August 2018.
"The recent trade announcements assigning tariffs on the steel and aluminum supply, along with strong regional demand, have placed unprecedented stress on our suppliers' feedstocks and corresponding input costs," Robin Gordon, division vice president of sales for Sonoco's U.S. and Canada composite cans and metal ends, told Columbia Business Report of the price increase.

SunPower
Estimated Cost: $1.5-$2 million per week in 2018
When Trump imposed a 30% tariff on solar panels in January 2018, solar power company SunPower starting having to pay an additional $1.5 million to $2 million every week in tariffs, Green Tech Media reported. SunPower was able to breathe a sigh of relief when its request for a trade case exclusion was granted by the U.S. Trade Representative in September 2018. After the exclusion was granted SunPower's shares rose 15%, Reuters reported.

More From GOBankingRates
Gabrielle Olya contributed to the reporting for this article.
Last updated August 30, 2019.

BEFORE YOU GO
See Today's Best
Banking Offers