12 Times Target and More of Your Favorite Companies Stood Up for Their Customers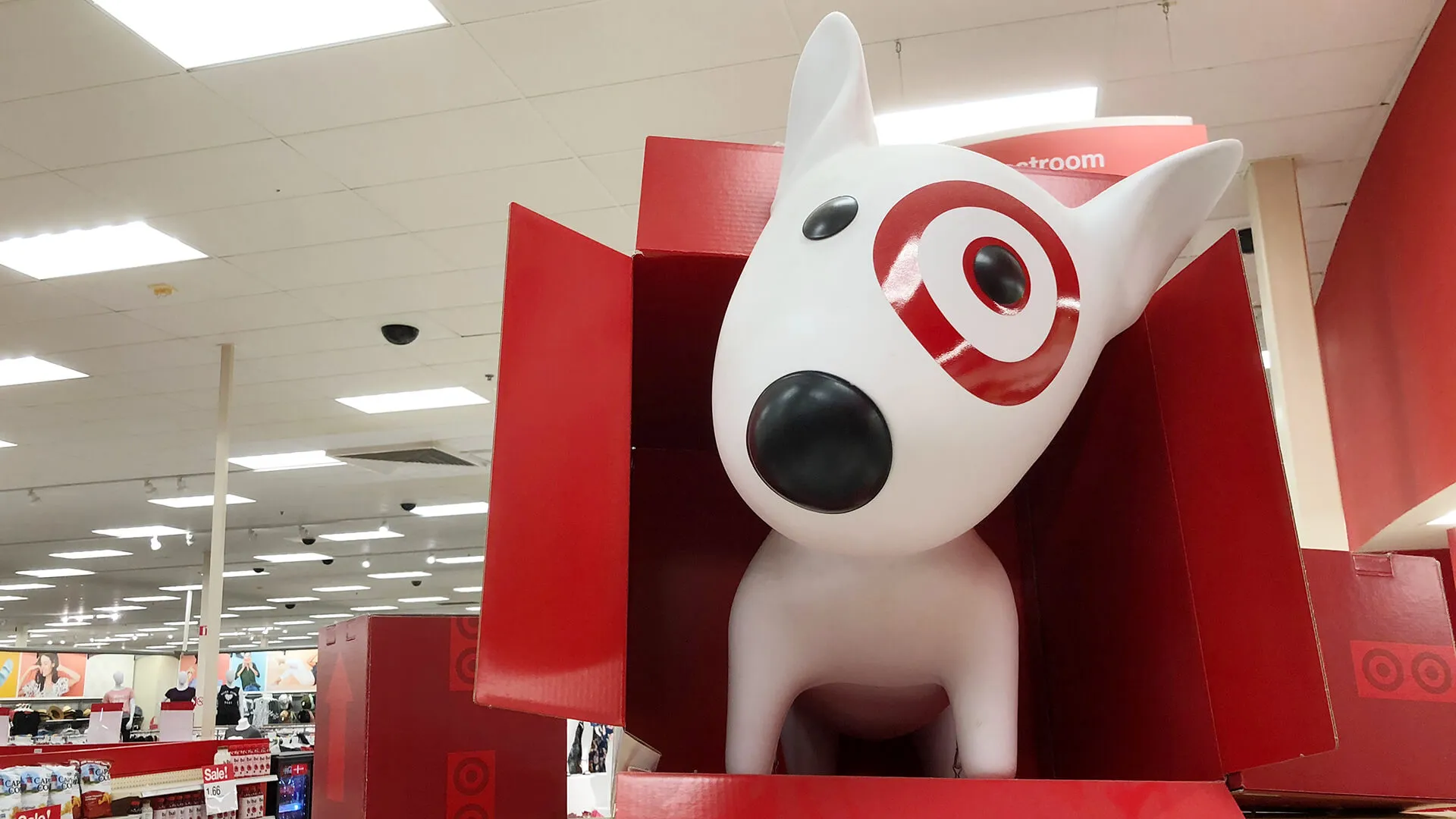 Read the news or browse any social media site and you're sure to find disheartening stories or mentions of poor customer service and companies that just don't seem to care about the people who buy from them. But that's not always the case.
Plenty of companies are willing to go above and beyond, providing a superior customer experience to customers in need. These 12 companies that stood up for customers might seem like they're doing something out of the ordinary, but that's far from the truth.
Target
Expectant mother Natalee Fadden was at home in December 2018 when the crib she ordered from Target was delivered. Unfortunately, the UPS driver didn't knock or ring her doorbell to alert her, and the crib was stolen off her porch an hour later.
Once Fadden received notification from Target that the crib had been delivered, she checked her porch, but the box wasn't there. She then checked the surveillance video from her doorbell camera and saw a thief stealing her package.
After sharing the video with her local Minneapolis news station KARE11, who aired her story, Minnesota-based Target contacted McFadden and told her they were replacing the crib at no charge — no questions asked.
Make Your Money Work Better for You
Patagonia
In 2018, outdoor company Patagonia pledged to donate millions to environmental programs, citing President Donald Trump's refusal to recognize climate change as a serious issue as the catalyst for the decision.
CEO Rose Marcario posted a letter on LinkedIn stating that the $10 million the company saved in tax cuts would go toward, "groups committed to protecting air, land and water and finding solutions to the climate crisis." "Our home planet is facing its greatest crisis because of human-caused climate disruption," she wrote.
Other companies who received tax cuts chose to pass on some of the savings to their employees as bonuses and many companies choose to invest the money in dividend increases and share buybacks. Not Patagonia. Instead, the company chose to invest in our most important resource for the benefit of all humankind.
Mignon Faget
While attending a playoff game at the Mercedes-Benz Superdome in New Orleans, on Jan. 7, 2018, Kelsey Evans Rivera's father lost his Mignon Faget vintage money clip.
Rivera posted a picture of a similar-looking money clip on Facebook and explained what had happened to it and how much it meant to her father, "Mom gave him the clip decades ago and it's very sentimental to him. For those that don't know, Mom died almost 2 years ago after 50 years of marriage."
The post went viral with more than 5,000 shares in response to the touching story.
Soon after, a marketing manager at Mignon Faget wrote that even though company policy prohibits the recreation of archived items, they wanted to replace the clip free of charge, "We would like to offer this refurbished piece complementary since your family has clearly been Mignon Faget collectors for many years…While I do hope your father finds the original money clip we hope this one will serve as an adequate replacement."
Make Your Money Work Better for You
First Oklahoma Bank
During the government shutdown that began at the end of 2018 and carried over into the new year, First Oklahoma Bank responded to federal employees and those serving in the military by enacting a policy it created during the last government shutdown.
Tulsa news station KRJH2 posted a copy of the letter the bank sent out that stated customers who receive a regular federal government check and have a depository account will be treated as if they are receiving their checks as usual. The bank pledged to cover checks written on affected customers' accounts up to the amount of their regularly recurring check with no charges for a "reasonable amount of time."
In the letter, bank chairman Tom Bennett wrote, "We believe this is what we would want the bank to do if we were the affected customers. It's the right thing to do."
Fazoli's
Fazoli's nationwide restaurant chain also stepped up to assist furloughed government workers. Through Jan. 13, 2019, federal government employees suffering from the shutdown were eligible to receive a free pizza baked spaghetti with a small drink purchase at participating locations.
Considering hundreds of thousands of affected government workers would have qualified for this deal, Fazoli's required proof of employment to keep customers honest.
B5 Motors
In 2017, 29-year-old Iraq war veteran Taylor Winston risked his life to transport shooting victims who were attending the Route 91 Harvest Festival concert in Las Vegas when gunfire broke out.
Instead of fleeing the scene, Winston started looking in nearby vehicles to find one that had the keys inside. He then used one of the vehicles to drive injured victims to the hospital.
Shane Beus, who owns B5 Motors in Gilbert, Ariz., was so impressed by Winston's efforts that he offered him a free truck. All Winston had to do was drive to Arizona and pick it up. "It's very, very courageous what he did," Beus said. "He was willing to risk his life and run back into the storm and help out."
Make Your Money Work Better for You
United Airlines
On the morning of Jan. 24, 2013, San Francisco resident Kerry Drake got word that his ill mother in Lubbock, Texas, was dying. To reach her, Drake booked a flight from San Francisco to Houston where he would have only 40 minutes to connect to the last flight to Lubbock that day.
Unfortunately, Drake's first flight was delayed and he became distraught, believing he would never be able to make it to Lubbock in time to see his mother alive. After flight attendants learned of his situation, they notified the captain who radioed ahead to Houston. In response, the Lubbock flight crew chose to delay the flight so that Drake would be able to make it to see his mother that same day.
Delayed flights can cost airlines big bucks. For example, United Airlines has a policy that states that customers who are booked on flights delayed two hours or more are eligible for a full refund. The delay was worth it though because Drake did make it to Lubbock and was able to spend some time with his mom before she passed away the next morning.
J. Crew
In 2013, J. Crew went above and beyond for a customer who made a mistake when ordering. The customer used a one-time coupon when ordering merchandise from the store's Factory page, which sells items in limited amounts. Unfortunately, after placing the order, the customer accidentally canceled it.
The customer emailed J. Crew and was told the company would hold the order and honor the coupon as long as he called in to confirm the order. The customer wasn't able to call in until the next day, and by then, the merchandise he wanted was no longer available.
In response, a J. Crew representative contacted the customer and helped him pick out similar items from the regular J. Crew website. Plus, at checkout, the representative applied the one-time-use coupon and Factory prices, even though the original prices were higher.
Make Your Money Work Better for You
Zappos
A daughter bought six pairs of shoes from Zappos for her elderly mother who suffered from sensitive feet. Once her mother tried on the shoes, she decided to keep two.
The daughter called Zappos to return the unwanted shoes, and the representative was very sympathetic because her father had similar foot issues. After hanging up with Zappos, the customer probably didn't expect what happened next.
The Zappos representative who helped with the return sent a large bouquet of lilies and roses to the elderly mother with a note letting her know she was thinking of her. In response, the woman's other daughter chose to contact Zappos and offer thanks for the kindness to her mom.
Zappos responded with kindness once again by making all three ladies Zappos V.I.P. members, which entitles them to expedited free shipping all year long — for life — on the company.
Gaylord Opryland Hotel
Christina McMenemy had become a regular guest at the Gaylord Opryland hotel, staying there for three years in a row during an annual conference she attended. During her stays, she became enamored with The Sharper Image brand clock radio in her hotel room, which featured spa sounds. She claimed she never slept better than while using it.
McMenemy searched high and low to find a clock just like the one at the Gaylord but couldn't find the exact model. Once, while attending the annual conference, she contacted the company's Twitter page to find out where she could get one. The company informed her that their version wasn't available to the public, so McMenemy was under the impression she was out of luck.
After returning to her room that day, however, she found that the Gaylord had kindly gifted her not one, but two of its exclusive spa clocks — which they likely had to pay to replace — a gesture which made McMenemy a lifelong fan of the hotel.
Make Your Money Work Better for You
Trader Joe's
During the 2010 holiday season, an 89-year-old Pennsylvania resident became snowed in at his home. The man's daughter began to worry that her father wasn't going to have enough to eat and started contacting stores in the area to arrange for grocery delivery.
After several failed attempts, she reached someone at Trader Joe's who told her that although they didn't normally make deliveries, they would make an exception due to the extreme circumstances.
Not only did the store agree to deliver the groceries to the man's home, but the store also took the time to personalize the order by suggesting Trader Joe's grocery items that would fit well into the man's low-sodium diet. After the concerned daughter hung up with the store, the personalized grocery order was delivered to her father's home in less than 30 minutes — for free.
Lego
Seven-year-old Lego fan Luka Apps made a mistake when he ignored his father's advice. Instead of leaving his treasured Ninjago named Jay ZX behind as his father suggested, he took it on a shopping trip and lost it.
Upset at losing the toy he spent all of his Christmas money on, Luka wrote Lego and explained what had happened. He requested that Lego send him a free replacement and promised not to take the toy shopping again.
The Lego customer support representative who received Luka's letter took the time to craft a very creative response, claiming that he spoke to Sensei Wu, another Ninjago character, about Luka's predicament. In the end, Lego not only replaced Jay XZ, but it also sent Luka some extras free of charge, including an adversary for Jay ZX to defeat.
Click through to read more about how to be an awesome human being — without spending a dime.
More on Business