12 Companies That Will Pay You To Go on Vacation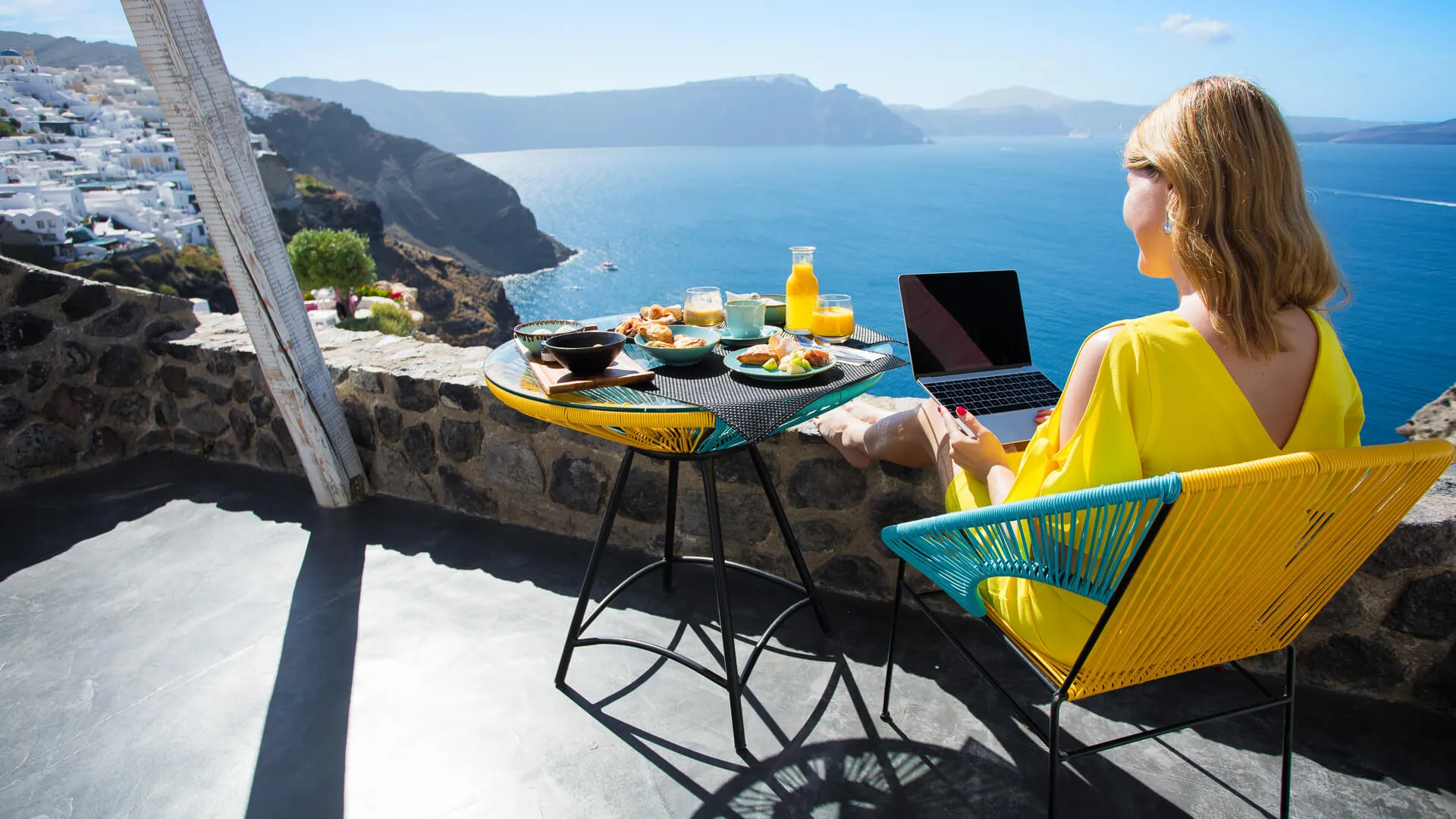 Taking time off to unplug has numerous benefits — it can lower stress, improve your mental health and actually make you a more productive employee. Given the latter perk, it shouldn't be too surprising that some companies are going out of their way to incentivize employees to use their time off by actually helping to pay for their trips.
FlexJobs has rounded up a list of companies that will help you pay for your vacation, so if you're looking to boost your vacation budget, consider taking a job at one of these places.
Airbnb
Airbnb states on its career page that "we want everyone to be healthy, travel often, get time to give back, and have the financial resources and support they need." Included in the company's benefits is an annual travel and experiences credit.
BambooHR
BambooHR, a human resources software company, offers a benefit that it calls "paid, paid vacation." As part of its vacation policy, the company will cover expenses like plane tickets, hotel rooms and other vacation-related items.
Calendly
Calendly, a scheduling software company, gives its employees unlimited time off plus a $1,000 annual vacation stipend that can be used toward the cost of hotels, flights or rental car.
"It's our way of telling you to take time out from your work family to recharge and relax with those who are most important to you," the company states on its careers site.
Make Your Money Work Better for You
Disruptive Advertising
Disruptive, a purpose-driven advertising agency, offers its employees unlimited time off as well as an annual vacation bonus.
Evernote
Note-taking app Evernote offers its employees a $1,000 annual vacation stipend to encourage them to take time off to recharge.
Evolve Security
Security provider Evolve Security offers financial reimbursement for personal travel expenses once per year. In addition, the company gives employees plenty of time off — employees get unlimited, flexible PTO, plus, the entire company closes for a week in the summer and another in winter. It also extends some holiday weekends from three to four days.
"We believe that really getting away from work is important for good mental health," said Sarah Thomas, director of people operations at Evolve Security, in a company blog post.
Expedia
Expedia will not only help its employees score travel deals but also will assist with paying for their trips. The company offers a "wellness and travel reimbursement" to its U.S.-based employees.
FullContact
Identity Resolution Platform FullContact has an unlimited vacation policy and gives its employees an annual lump sum vacation bonus.
Philo, Inc.
Streaming platform Philo offers unlimited time off plus money for vacations.
"Philons are encouraged to take as much time as they need, and we offer an annual vacation bonus to sweeten the deal," the company states on its site.
Thirty Madison
Healthcare company Thirty Madison offers an annual $750 vacation stipend to full-time employees.
Make Your Money Work Better for You
Tripadvisor
Travel review site Tripadvisor provides its employees with a number of benefits, including a Global Lifestyle Benefit. According to the company's career site, "eligible employees receive a generous annual allowance to spend on fitness, travel, self-care and financial well-being services or products. Think: flights, hotels, spin classes, streaming subscriptions, a new home office setup."
United Airlines
United employees enjoy unlimited standby travel and discounted rates on airline tickets to anywhere the company flies.
Photo Disclaimer: Photos are for representational purposes only.
More From GOBankingRates