Dollar General, Instagram and Other Big Brand Makeovers of 2016
Have you noticed changes in your favorite brands this year? You might soon. E-commerce giant Amazon, for example, plans to open small, brick-and-mortar locations to better serve the urban consumer. Walmart is also testing a grocery service — curbside pickup. Meanwhile, many technology brands are updating logos and imagery to better suit mobile devices.
Here are six notable companies that underwent a brand makeover in 2016.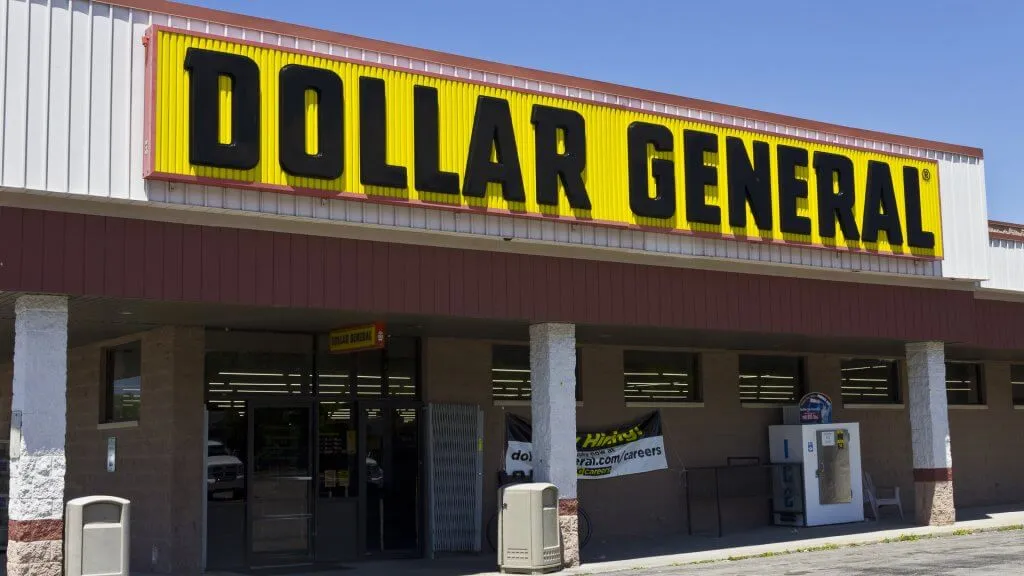 1. Dollar General
Walmart was largely to blame for Dollar General's disappointing earnings, at least according to Bloomberg. This year, neither Dollar General nor Dollar Tree were a match for the Walmart powerhouse, which undercut competitors by offering attractive discounts on high-volume products, such as snacks and laundry detergent. Walmart's sales rose in the second quarter by 1.6 percent, while sales fell unexpectedly at Dollar General.
Lower food prices were another challenge for the discount retailer, but Dollar General grabbed 41 Walmart Express stores from its competitor. The stores will have a new layout and will offer fresh meat and produce. Dollar General's advantage remains the accessibility and convenience of its locations.
Make Your Money Work Better for You
2. Instagram
Founded in 2010, Instagram is a visual social media app, and its logo must be relevant and on-trend to appeal to the right user.  So, Instagram updated its logo and expanded its ad services to marketers. Instagram's new design is less cluttered than its old logo — the new logo adds more emphasis to users' and advertisers' visual content.
"The brand itself had shifted towards a less niche market and became widely used by a large variety of people — including worldwide celebrities," said Matt Gibbons, director of digital marketing for inSegment, a digital marketing agency in Boston. "The app had become more than just a collection of vintage photo filters. Their logo had to change and reflect the vibrant, diverse community built around the app."
Instagram's rebranding was a sign of things to come, said Jordan Scheltgen, managing partner of Cave Social, consultants on brand development with offices in Toronto, Vancouver and Ft. Lauderdale, Fla. "The rebrand was a precursor to the unveiling of new features," he said. "Getting their user base to change was a strategic move before launching stories, 60-second videos and different photo dimensions."
Make Your Money Work Better for You
However, many unhappy users were quick to criticize the new design. "The change was only partially well-received, as many users reacted on other social networks expressing their disappointment at the new logo," Gibbons said.
Instagram also introduced new "dynamic ads" to entice advertisers. Already offered by Facebook, dynamic ads allow marketers to customize the product ads the viewer sees depending on the sites that the viewer has visited previously.
Related: Bet You Didn't Know These Huge Corporations Own Your Favorite Brands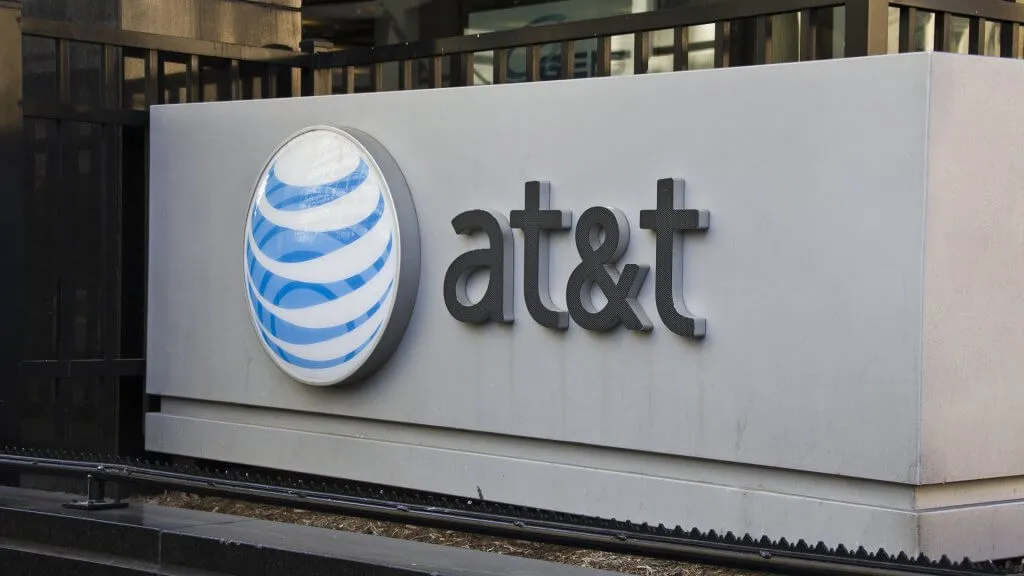 3. AT&T
In 2016, AT&T pushed into Mexico's wireless phone market. So far, their efforts in Mexico appear to be paying off. According to AT&T, the company acquired 529,000 wireless subscribers in the first quarter of this year.
First-quarter losses were attributed to upfront investments and subscriber acquisition costs. Early in the year, Amy Yong, a Macquarie Group analyst, wrote in a report that she expected AT&T profitability to improve by the second half of 2016, with a free cash flow as early as 2017.
AT&T also changed its logo this year. "AT&T's brand language, logo, color and custom typography have been optimized for digital channels," said Chris Campbell, executive creative director, North America for Interbrand, the company that created the new logo.
Make Your Money Work Better for You
The old logo — a blue and white globe — has been updated to reflect how it will be seen on connected devices. The new globe functions in both light environments and dark environments, such as movie screens.
This year's activity came on the heels of an eventful 2015, when the company acquired DirecTV for $67.1 billion. Even bigger changes might be ahead at AT&T. The company recently announced plans to acquire Time Warner.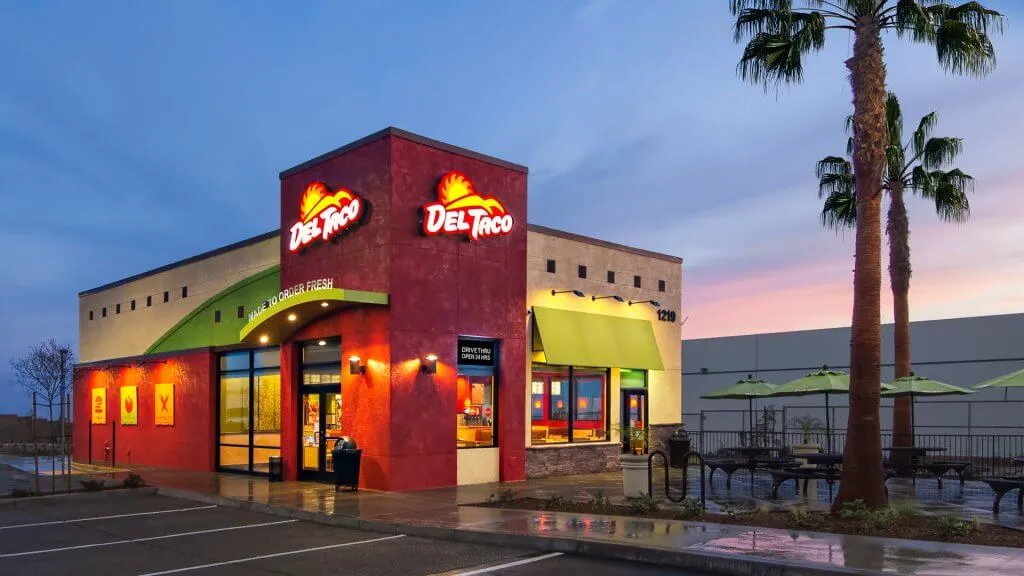 4. Del Taco
Like most companies in the restaurant and food service industry, Del Taco has been affected by low grocery prices, which are encouraging consumers to cook at home rather than eat out. Retail food prices remained flat or decreased for eight of the first 10 months of 2016, according to the U.S. Department of Agriculture.
But Del Taco — which has been public for just over a year — has rebranded with what it characterizes as a "Fresh Combined Solutions" strategy. Launched in June, it includes operational changes such as:
New equipment and training for staff
A redesign of in-store signage
Trendier uniforms
Advertising campaigns
In-store fresh coolers displaying items such as avocados, pico de gallo and cheese
Make Your Money Work Better for You
Amid the industry slowdown, third-quarter earnings were positive for same-store sales for the 12th consecutive quarter, according to a Del Taco press release. Consumers are more satisfied with the products and services, according to the company's customer surveys.
Brenna O'Leary, spokeswoman for Powerhouse Public Relations, said Del Taco had big success with the June launch of The Del Taco, a beef taco inspired by the 1964 original. "With more than 11 million sold, The Del Taco broke all-time sales records to become the company's most successful product introduction to date," she said.
Related: The Best Things to Buy at Walmart and Target
5. GoDaddy
GoDaddy's in-your-face branding for years appeared to denigrate its target customers rather than celebrate them. Female small-business owners were particularly outraged by auto racer Danica Patrick's infamous Super Bowl ad featuring beavers. The internet domain registrar's CEO, Blake Irving, even told the New York Times that one client — Etsy — was being pressured to drop the firm because GoDaddy ads were perceived as sexist.
But GoDaddy has nixed the near-the-knuckle marketing in favor of a more politically correct approach. The new ads feature "Cats With Hats" and other subjects that should resonate not just with women business owners, but entrepreneurs worldwide.
Other changes to the brand in 2016 include tweaks to the logo. The colors have changed, a cleaner font has replaced the old "squiggly" writing, and the old slogan "It's Go Time" will no longer feature in the company's advertising.
Has GoDaddy seen increased revenues from its rebranding? When reporting third-quarter earnings, Irving proudly said, "GoDaddy turned in another strong quarter, with results again exceeding the top end of our guidance."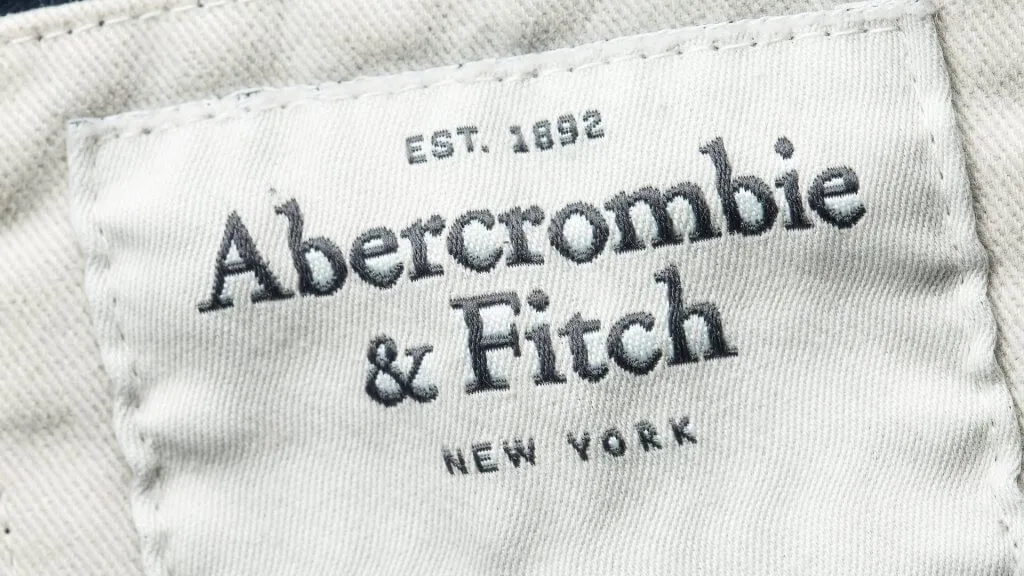 6. Abercrombie & Fitch
How the mighty fall. Abercrombie & Fitch was once the trendiest clothing retailer for U.S. teenagers, but profits plummeted this year. Despite such poor results, the firm has battled on and rebranded with a new logo and a redesign of its stores, many of which will open in early 2017.
Accused of inappropriate branding, Abercrombie's ads often featured half-naked, impossibly sculpted young models. But the company has abandoned its obsession with youth and beauty in its marketing campaigns and is leaning toward a pro-American theme of national heritage — which was always there, just under a different guise.
Rather abstractly, the new campaign video states, "People have a lot to say about us. They think they've got us figured out." Whether the company has its branding figured out remains in question.