Dollar Tree CEO Plans To Add More Bargain $2, $3 & $5 Items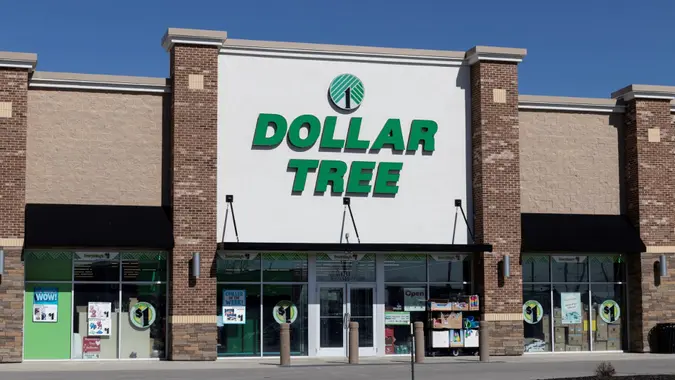 After raising prices across the board from $1 to $1.25, discount retailer Dollar Tree is trying out a new pricing structure. Further deviating from its name, the store will add merchandise at $2, $3, and $5 price points, the chain reported during its annual investor conference.
Dollar Tree CEO Rick Dreiling told investors at the conference, "That leap to $1.25 was painful but that is done now, and it's time for us to capitalize on it."
Expanding price points to include food and beverage items of up to $5 gives Dollar Tree more room to serve rural markets, home to customers which often rely on dollar stores for grocery shopping. Selling slightly more expensive items offers the option to sell name brand foods and beverages, proteins and larger packages of popular foods and snacks.
In recent years, dollar stores like Dollar Tree have become the fastest growing grocery retailers. But they still hold just a 1% market share behind big-box retailers like Walmart and wholesale clubs like Costco, GOBankingRates previously reported.
That means there's a lot of room for growth — and opportunities for customers to find more of what they need to stock not just their pantries, but also their refrigerators and freezers — at Dollar Tree.
Chief merchandising officer Richard McNeely noted at the conference that roll-outs of more expensive items, including ice cream at $5 a carton and 7-pound bags of ice for $2, have already created top sellers for the store.
Dollar Tree recently started selling name-brand ice cream in 1,400 stores, and indicated it plans to offer the item in 2,800 of its nearly 8,000 locations in the U.S. before the end of the year, Winsight Grocery Business reported.
Make Your Money Work Better for You
McNeely noted at the investor conference that ice cream is "on pace to be the most-productive frozen door that we have."
Alongside the introduction of pricier items, Dollar Tree also revealed plans to roll back prices of 300 to 400 items from $1.25 back to $1, and these lower priced goods will remain the store's "core assortment."
That means you'll continue to find great deals at Dollar Tree, including these 5 new items that cost way less at Dollar Tree than at Target.
More From GOBankingRates