12 Fast-Growing Industries for Starting a Business

7 min Read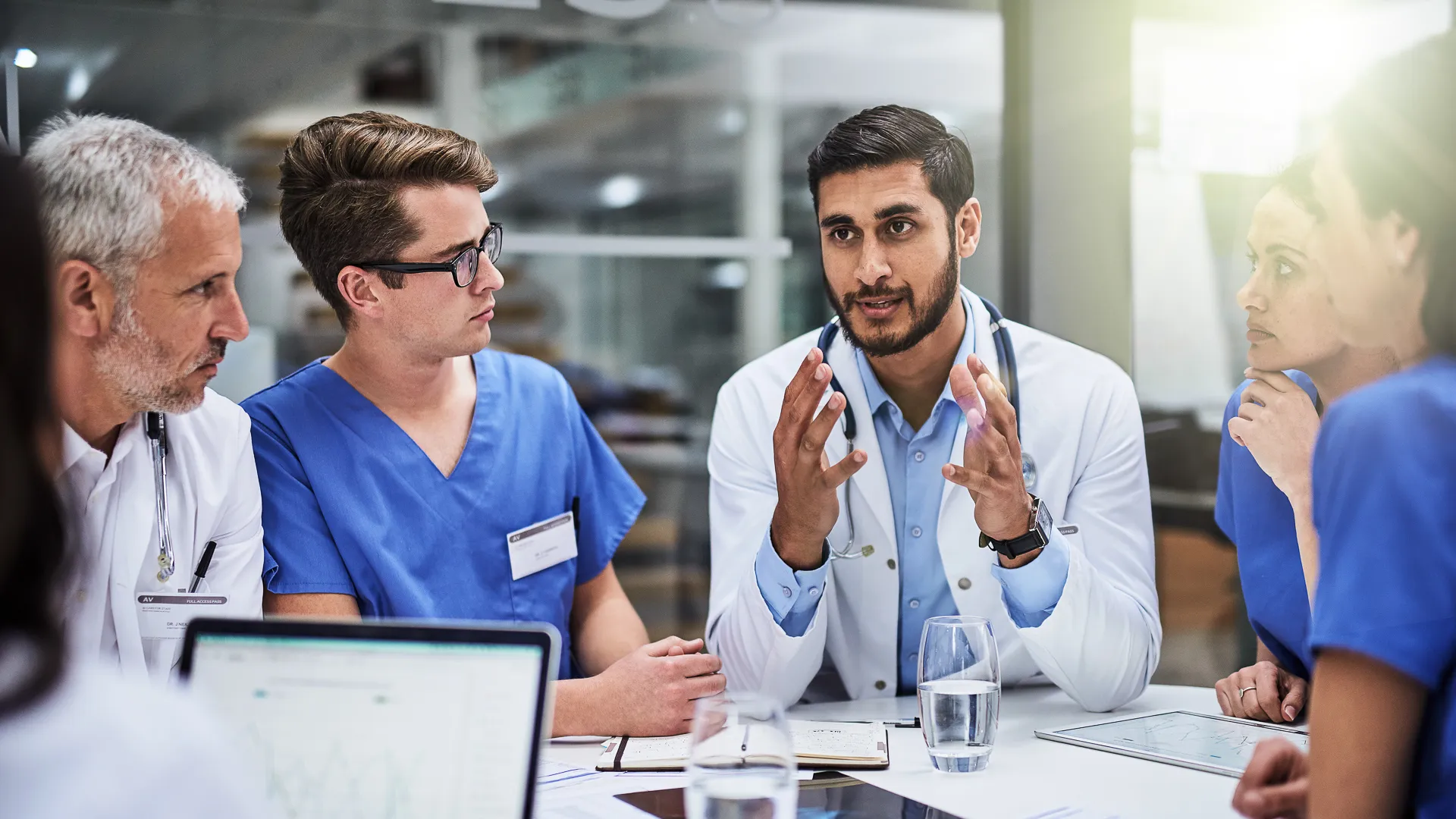 Entrepreneurs looking to start a new venture would be wise to focus their ideas on fast-growing industries. Think about it: If your business serves clients that are experiencing rapid growth, it's likely your business will grow, too, in order to satisfy their needs.
According to the U.S. Bureau of Labor Statistics, there are a number of industries expected to grow rapidly through the year 2024. By examining these industries closely and learning where current market offerings fall short, you could start an incredibly lucrative business.
Make Your Money Work Better for You
Software Publishers
Expected Growth Rate: 4.7%
Computer software sales have only increased since the advent of the personal computer. Now we have smart devices, the Internet of Things, robotics and artificial intelligence to contend with. At the end of the day, someone has to make these technologies useful for practical purposes. That's where the need for user-friendly software applications come in.
"Computer systems design and other professional services are two industries that will likely continue to see high demand thanks to the ubiquitous interest in digitization," says Libby Bierman, analyst at financial information company Sageworks. "Businesses will look to experienced coders and designers to help them achieve these technology goals."
Time to Strike: Key Signs You're Ready to Start Your Own Business
Wireless Telecommunications Carriers
Expected Growth Rate: 4.2%
According to a report by Nasdaq, the stock price of four major national wireless carriers were up 22 percent in the first half of 2016. Though margins have been shrinking on what seems to be a commoditized service, the industry sector is still poised for growth.
Large carriers are still investing in infrastructure to upgrade service and capture more of the wireless telecom market. In the coming years, we'll see 5G networks deployed, improving network speed and enhancing access to cloud content like never before. The Internet of Things will also accelerate demand for wireless throughput to deliver full integration for the myriad of smart devices that currently exist and have yet to be developed.
Computers and Peripheral Equipment Manufacturing
Expected Growth Rate: 3.5%
The computers and peripheral equipment manufacturing industry is technical in nature and is connected with the continuing rise of the digital age. According to the U.S. Department of Commerce Economics and Statistics Administration, this industry employs more engineers than any other manufacturing industry. It also comes to no surprise that California comes in first regarding the number of jobs held in this manufacturing sector. Texas comes in second by far.
If you are looking for a business idea that will ride this wave, there are many directions you could go in the way of services, raw materials and even high-end consulting.
Make Your Money Work Better for You
Medical Equipment and Supplies Manufacturing
Expected Growth Rate: 3.3%
The U.S. boasts the largest medical device market in the entire world, with more than 6,500 companies serving this sector. Subsectors of the medical equipment industry include irradiation apparatuses, surgical and medical instruments, surgical appliances and supplies and dental equipment.
According to a global healthcare outlook report by Deloitte, an aging population is causing many healthcare-related industries to grow. This, along with an increase in chronic disease and patient awareness is increasing the demand in healthcare in general.
Home Healthcare Services
Expected Growth Rate: 3.2%
Again, right along with medical equipment and manufacturing, you'll see rising trends in home healthcare services. As mentioned, an aging population that depends on Medicare means a rise in healthcare costs for everyone.
"Nowadays, chronic diseases like diabetes and hypertension are often managed from home by the patient, family or caregivers to reduce medical costs," said Sandra Moore, a registered nurse, utilization review nurse and certified case manager. Measures to reduce costs means that more care will be outside of hospital settings. The need for staffing, technology that supports home healthcare and health-related education services will grow along with this trend.
Medical and Diagnostic Laboratories
Expected Growth Rate: 3.2%
The future of diagnostics lies in innovation and integration. Though there are plenty of entities that provide diagnostics for healthcare, the breakthroughs will come on the fronts of speed, accuracy and patient accessibility. According to The New York Times, the stress of waiting for diagnostic results can impact patients emotionally and even affect recovery time. People receiving care might be willing to pay more for products that speed up the process.
"Healthcare diagnostics will become even more mobile and decentralized going forward," said Tommy Bankhead, an IT manager at a hospital. "Patients will use mobile devices to interact with physicians and receive care. Imagine taking a picture of yourself and sending it to your healthcare provider who will have special tools to analyze the picture for a remote diagnosis."
The diagnostic laboratories of the future will likely integrate with patient input, such as mobile device readings, to improve speed and response times for results.
Make Your Money Work Better for You
Offices of Physicians
Expected Growth Rate: 3.2%
According to the U.S. Bureau of Labor Statistics, the outlook for job growth for physicians and surgeons is 14 percent through 2024. This is much faster than average for occupations. No doubt, these medical professionals will have offices that come along with their own ecosystems.
Imagine what it takes to run a doctor's office — from phone and filing systems to medical equipment and even waiting room entertainment. A vendor that specializes in the medical field would likely be more attractive than generalists.
Want to Make Money? 11 Fastest-Growing Industries to Invest in for 2017
Outpatient Care Centers
Expected Growth Rate: 3.1%
Thanks to advances in medical technology, much of what used to be done in the hospital and ER can now be handled in outpatient proceedings. Minimally invasive procedures are usually less costly with less recovery time, along with better patient outcomes. It only makes sense that, as treatment evolves for many conditions, these procedures are preferred to traditional surgeries.
It should also be noted that outpatient care includes urgent care and emergency room treatment — even more opportunity for entrepreneurs.
Private Hospitals
Expected Growth Rate: 3.0%
Healthcare wins again. Though the age of the hospital-centric healthcare model is declining, it's not totally gone. Again, due to the aging population we can see that older people needing care are actually living longer and requiring more care with extended life spans.
Follow the Money: 22 Industries That Pay Less (and More) Than They Did 10 Years Ago
Computer Systems Design
Expected Growth Rate: 3.0%
Computer systems design involves writing, modifying and testing of software. According to Inc. magazine, this industry is enjoying strong financial performance due to growth.
Cloud computing makes the need — and affordability — of business-related technology universal. Cloud-based applications reduce the cost of deployment and use across the board. Everyone from the startup to the mom-and-pop shop is privy to the power of well-designed computer applications.
Even if you aren't computer savvy, your new business would do well to find out tangential needs arising from the growth of this industry and meet them with a high-quality product or service.
Make Your Money Work Better for You
Petroleum and Coal Products Manufacturing
Expected Growth Rate: 2.9%
Despite the push for renewable energy sources, nonrenewable energy sources and related industries are still experiencing job growth. And where there's job growth, there's typically industry growth.
If you're following this growth trend, you might consider what petroleum and coal companies need most: strategies for minimal environmental impact and longevity. The entrepreneur idea that addresses these concerns could be hugely lucrative.
Funds Trusts & Other Financial Vehicles
Expected Growth Rate: 2.9%
Deloitte's 2017 Investment Outlook report lists a number of influences that are causing jobs related to this sector to grow. Among them include the rise of millennials as more money-savvy and investment-prone. Also, the growth of private equity investments are fueling a need for management and administrative services as assets under management increase.
Robo-advising services are also playing a role in this sector's growth, as automated processes are helping investors manage portfolios in a more streamlined way.
Overall, the growth of the financial services sectors means there's more demand in the way of investing, estate planning and other financial planning activities.
About the Author