Ford and 13 Companies Who Lost Over $1 Billion to Trump's Trade War

8 min Read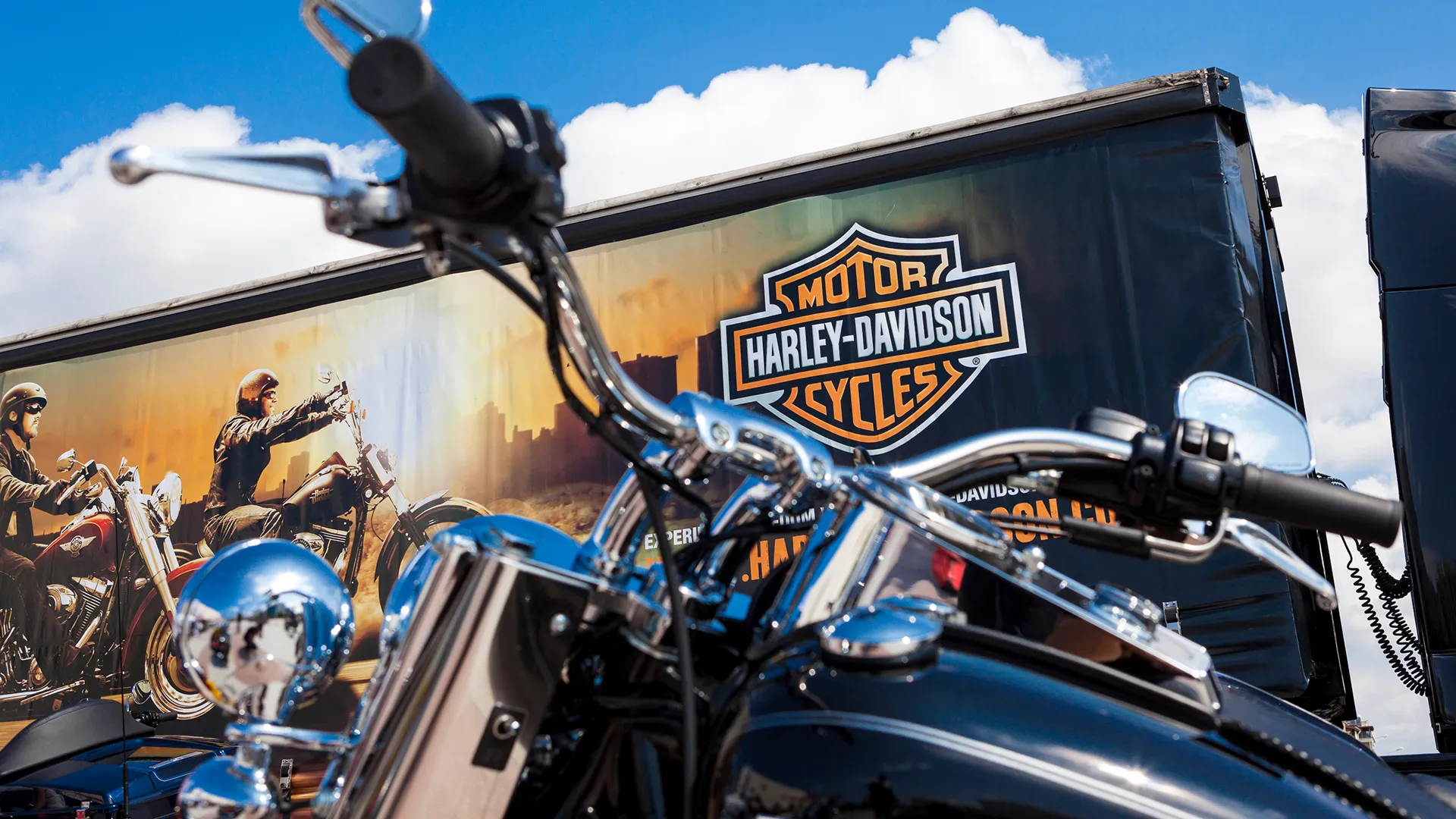 The economy czar of the People's Republic of China will visit Washington, D.C. at the end of January to continue talks aimed at putting a halt to the ongoing trade war between China and the United States. And plenty of companies — in the United States and globally — are hoping an accord can be reached that will put an end to the tariffs each country has slapped on tens of billions of dollars of each other's goods. That's because, while consumers might not be feeling the pinch quite yet, major corporations definitely are.
Some of the largest companies in the world are facing increased costs in the tens of millions — even billions — of dollars. As margins get hit by increased costs up and down supply chains, major companies are seeing their bottom lines take a hit. This, in turn, sets them up for the difficult decision of either passing those costs along to consumers or eating the hit on their income statements and getting punished by the stock market. Here's a look at Ford and some of the other companies who are feeling these tariffs the most.
Make Your Money Work Better for You
Ford
Estimated Loss: $1 billion
Last year was a rough one for Ford, with its stock plunging a stunning 39 percent over the course of 2018 as the company had to cut its full-year outlook in July due to waning sales in China. The automaker is also in the process of developing a restructuring plan that Morgan Stanley analysts estimate will result in 25,000 layoffs.
And on top of all that, tariffs on steel and aluminum have hit the company hard because, well, there's a lot of both those things in cars. CEO Jim Hackett said that the tariffs cost the car company $1 billion in lost profits for 2018, reported Bloomberg.
Find Out: 16 Greatest Financial Mistakes You're Probably Making
General Motors
Estimated Loss: Over $1 billion
Speaking of major American automakers with plans to lay off a lot of people, General Motors announced its own restructuring plans — including 15,000 layoffs and multiple plant closures — in 2018. And, like Ford, at least part of the problem is the hefty price tag it's paying in tariffs on steel and aluminum. The company reported that tariffs had cost them $300 million more in second-quarter 2018 than 2017, putting the 2018 cost at over $1 billion.
Don't Bust Your Budget: Break These 18 Bad Spending Habits
Caterpillar
Estimated Cost: $100-$200 million
Caterpillar is often used as a bellwether for the economy as a whole. It sells large construction equipment, meaning that when its business is good, people are building more things, and the rest of the economy is probably doing pretty well itself. As such, the fact that the company expects tariffs to cost them as much as $200 million off their bottom line for the year could ring alarm bells for some. And given that the company is planning on passing those costs along in the form of higher prices, it could hamper economic growth.
Make Your Money Work Better for You
Cummins
Estimated Cost: $250 million
You might be forgiven for having not heard of Cummins, but they're an important engine in the economy, at least in the sense that they make engines for a wide variety of machines. However, the company is estimating that the tariffs will cost them some $250 million in 2019. And just $100 million of that can be attributed to the tariffs on steel and aluminum. The other $150 million is from direct tariffs on its own engine, many of which are manufactured in China and then imported.
Related: 'All-American' Brands Whose Products Are Actually Made Overseas
Whirlpool
Estimated Cost: $300 million
Whirlpool is among the companies that really took a hit in 2018, with its stock plunging by over a third of its value by year's end. And the tariffs could have played a big role in that. The company is estimating that tariffs will cost them $300 million in 2019 — costs they intend to pass on to consumers by way of higher prices. And those higher prices, in turn, appear to be hurting sales, with Credit Suisse analysts downgrading the appliance maker in November citing reduced shipments.
Stanley Black & Decker
Estimated Cost: As much as $370 million
Toolmaker Stanley Black & Decker had to cut its projected profits for 2018 late in the year citing the increased costs associated with higher commodity costs, currency fluctuations and, you guessed it, tariffs. While the company plans to cut costs by $250 million in 2019, that's still more than $100 million lost due to the trade war.
3M
Estimated Cost: $120 million
Industrials company 3M makes a wide variety of goods necessary for making a wide variety of things, and as such, there are a lot of ways the tangled web of international supply chains can result in higher costs due to tariffs. Company executives say that the costs in 2018 went up to $20 million, but they're expecting them to total around $100 million for 2019.
Bonuses for Shareholders: Stock Perks That Will Blow Your Mind
Make Your Money Work Better for You
General Electric
Estimated Cost: $300-$400 million
Speaking of companies with a bad 2018 in the books, General Electric found itself booted from the Dow Jones Industrial Average after over a century as a Dow member. And while its problems predated the tariffs, they're certainly not helping anything. CEO John Flannery said in July that the costs to the company for the tariffs could reach as high as $400 million.
Toyota
Estimated Cost: $4.25 billion
Toyota has put the cost of the tariffs at just $1,800. Not for them, for you. That's how much more it's anticipating a Camry will cost if there's a 25 percent tariff slapped on the parts they need to import to assemble them in Kentucky. As for the cost to Toyota? Well, based on the 709,000 cars it imported to the United States in 2017, the Japanese automaker could be facing an annual — as in every year— hit of $4.25 billion.
Toyota Still Invests in Luxury: The New Toyota Supra Costs More Than a Tesla — Is It Worth It?
Tyson Foods
Estimated Cost: Over $360 million
Major meat company Tyson Foods is taking a major hit on its profits. The market for chicken and pork in China is a big driver of business, so the retaliatory tariffs slapped on American products by the People's Republic have taken a toll. The company announced that it was dropping profit projections by 12 percent in July 2018, which translates to over $360 million in lost profits. That figure is based on the $3.02 billion in profits Tyson reported for its fiscal year that ended on Sept. 28, 2018.
Soybean Farmers
Estimated Cost: $1.9 billion
So, America's soybean farmers are not a single company, but they might be the biggest losers in this tariff fight nonetheless. America was the largest exporter of soybeans to China, but the tariffs China imposed on the U.S. has resulted in a major market loss and sent prices down in 2018. Although the initial plunge was followed by a recovery, it still resulted in a slightly-less-than 5 percent decrease in soybean prices over the course of the year. And, based on the $41 billion in soybeans sold by American farmers in 2017, that drop translates to around $1.9 billion in lost value for their crop.
Make Your Money Work Better for You
Giant Manufacturing Co.
Estimated Cost: $250 million
Among those people who are the most up-in-arms about the trade war are bicycle enthusiasts. One in 10 comments the U.S. Trade Representative (USTR) received during the public comment period on the new tariffs was related to bikes. And Giant Manufacturing, a — well — giant manufacturer of bicycles, expects to take a major hit on the cost of tariffs. Given that nearly all of the 15.4 million bikes imported to the U.S. come from China, Giant told the USTR that a 25 percent tariff would cost them $250 million a year.
Newell Brands
Estimated Cost: $100 million
If you were thinking one way to counterbalance the cost of tariffs would be by eating leftovers more often, well, there's some bad news. Newell Brands, the company that owns brands like Rubbermaid and Crockpot, announced that it was anticipating additional costs of $100 million. And that was only based on the current 10 percent rate. If the tariffs jump to 25 percent — assuming no deal with China can be reached — that would clearly be much higher.
Harley Davidson
Estimated Cost: $100 million
There are few more potent American symbols than a Harley Davidson motorcycle, which made the company an easy choice when the European Union was looking to find targets for retaliatory tariffs. Well, that and the fact that the company is based out of the home state of former Speaker of the House Paul Ryan. The company has said that the tariffs slapped on their bikes will cost the company about $100 million a year and result in a price increase of $2,200 for their average motorcycle.
Click to see how effective tariffs have been throughout history.
More on Business and Savings
We make money easy. Get weekly email updates, including expert advice to help you Live Richer™.
About the Author