Real Talk With GE's Ex-CEO Jack Welch

7 min Read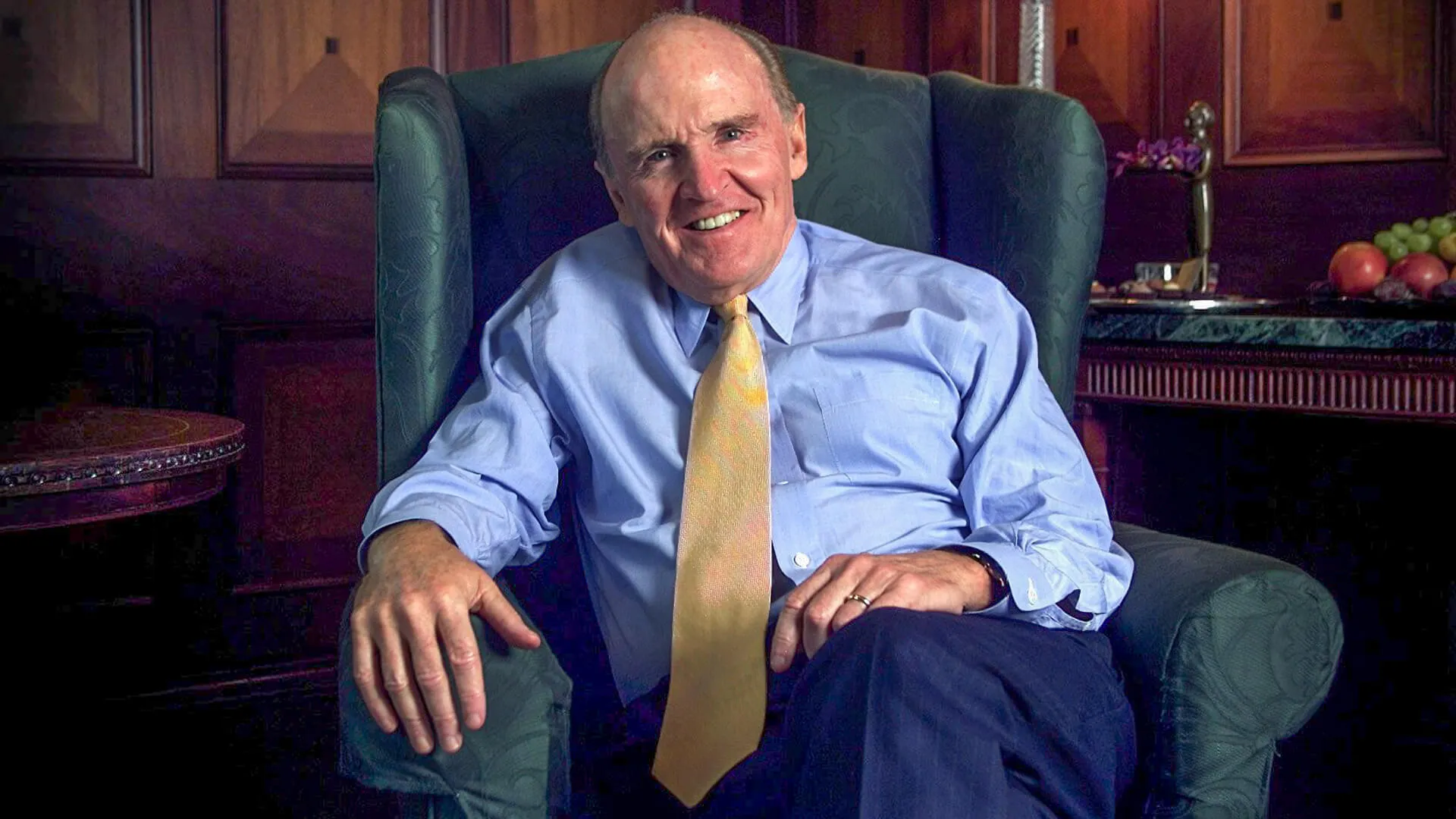 Jack Welch spent 21 years as the CEO of GE, and during that time he was able to grow the company's revenue five-fold from $25 billion to $130 billion, and its market capitalization 30-fold, for an increase of more than $400 billion.
After stepping down from his CEO role in 2001, he continued to be active in the business world, writing three business books, managing numerous companies as part of a private equity group and founding the Jack Welch Management Institute, a business school that offers executive education and management training.
Welch credits his success as a CEO to his unique management style, which he has called The Welch Way: a combination of love of people, passion and a desire to make the world a better place. Fortunately, you don't need to be the CEO of a multibillion-dollar company to harness his rules for career success.
Click through to find out his best tips to successfully climb the career ladder.
Make Your Money Work Better for You
Identify Where You're Strong and What You're Lacking
Welch said it's important to identify your "area of destiny," which is where your skills and what you love to do intersect. Once you identify that, figure out how to build your career there.
"Focus first on identifying gaps and needs," he said in a Jack Welch Management Institute blog. "Once you have a picture of what your ideal future looks like, you can move from vision to high-level plan."
Always Deliver More Than You Think You Need To
Welch said it's important to understand what your company and boss need, and over-deliver on those needs if you want to climb the career ladder.
"To excel in the role you currently occupy (and in future roles), you must constantly ask yourself whether you're delivering above-average value," he said in the blog post. "Take the assignments others won't take. Show your initiative. Make your boss smarter about your industry, your customers and your competitors."
Actively Seek Out Feedback
It's important to know how you're performing and to get honest feedback about both the good and the bad so that you can do better.
"We can't always see ourselves objectively," said Welch in the blog post. "That's why we've got to seek honest, regular feedback and mentorship from friends, peers and colleagues. Your progress and your understanding of yourself depends on it. In your career, how you manage your own performance is largely up to you — your boss may not have the awareness and skill to provide you with ongoing, meaningful feedback — so you've got to be proactive."
Be Prepared for Failure
Many of us will fail along our career paths, and whether it's the fault of our own poor performance or an unexpected hurdle like a layoff, it's important to have a plan to bounce back.
"Prepare a contingency plan for how you'd respond if certain events were to unfold in your life," said Welch in the blog post.
Welch said that one way to prepare is to evaluate how you have reacted to setbacks in the past, and come up with better ways to approach them if they were to occur in the future.
Make Your Money Work Better for You
Keep Expanding Your Knowledge
It's important to keep asking, "What's next in my career?" and keep learning new skills to make sure you're ready to take that step when the opportunity comes.
"Take a course in something you've always been interested in. Join a professional group in your community. Take on a project to develop new skills and talents," said Welch in the blog post. "You must always be learning to feel alive."
The Best Leaders Are Calm, Kind and Thoughtful
In an essay for Forbes, Welch recalled working as a chemical engineer at GE and accidentally blowing up his pilot plant. He was sure his mistake would be career-ending, so he was dreading his meeting with his then-boss, Charlie Reed.
"But Charlie Reed taught me a huge lesson about leadership and life that day. He was calm. He was kind. He was thoughtful," said Welch. "He spent several hours with me, employing the Socratic method of questioning, to help me understand why the explosion occurred and what I could have — and should have — done differently. And then, after it was all over, he gave me a second chance."
"I learned to never kick someone when they're down," he continued. "Everyone makes mistakes, and some are real whoppers. But that makes them whopping opportunities, too — for growth."
Don't Shy Away From Tough Assignments
If you want to stand out from your peers and make your boss love you, you'll sometimes have to take on the tasks that no one else wants to do.
"Risky or unpleasant assignments that no one wants are actually a great opportunity for you to raise your hand and really get out of the pile," said Welch in a LinkedIn blog post. "You may not succeed at them, but you will get points just for putting yourself out there and saying, 'I'll take the risk. I'll do it.'"
"Take those tough assignments just to get yourself on the radar — even if you have to hold your nose while you do it," he continued. "It could end up being the best career move you ever make."
Make Your Money Work Better for You
It's OK to Micromanage
Micromanagement tends to get a bad rap when it comes to leadership strategy, but Welch said it can be effective — when used appropriately.
"As a manager, you have to take what I call the 'accordion approach,'" he wrote in a LinkedIn blog post. "Get very close to your people and their work when they need you — that is, when your help matters — and pull back when you're extraneous."
If You Want to Be a Leader, You Must Have These Five Traits
Welch believes having integrity, intelligence and emotional maturity are all necessary to be a good leader, but he said these traits are only the baseline. To really succeed, there are five additional traits every successful leader has: "The first essential trait of leadership is positive energy — the capacity to go-go-go with healthy vigor and an upbeat attitude through good times and bad," he wrote in a LinkedIn blog post. "The second is the ability to energize others, releasing their positive energy, to take any hill. The third trait is edge — the ability to make tough calls, to say yes or no, not maybe. The fourth trait is the talent to execute — very simply, get things done. Fifth and finally, leaders have passion. They care deeply. They sweat. They believe."
Know When to Leave a Job
Leaving your job can be scary, but it's better than staying in a job with a bad boss or if it's leading your career to a dead end.
"If you feel your boss doesn't in some way have your best interest in mind and want you to grow, you've got to have the confidence to move out," said Welch in a LinkedIn blog post.
Even if your boss isn't the problem, you might just be unfulfilled by your current job. If this is the case, give yourself a set deadline for making a job change.
"Don't let work feel like a grind," said Welch in the post. "If you're unhappy — or you just aren't all-in — you have to put a time-frame on how much you are going to put up with before making a change."
Click through to read more about tips to change your career and land your dream job.
More on Business
About the Author