Grant Cardone Shares His Top Tips for Business Owners Amid the Rise of AI and a Looming Recession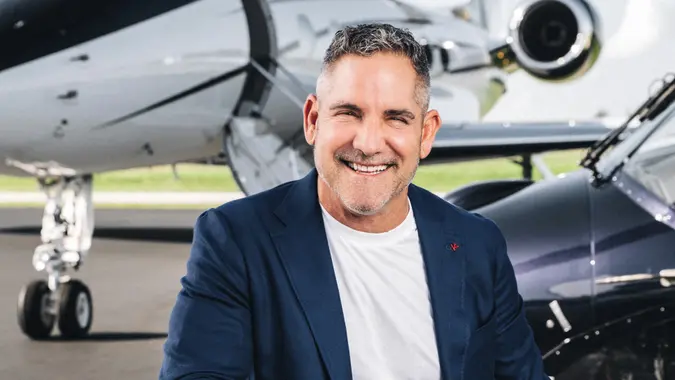 Owning your own business is one of the best ways to achieve financial freedom, according to Grant Cardone, serial entrepreneur and author of "The 10x Rule". And while owning your own business can help you to achieve great wealth, it can be risky — you're likely to have to face some financial hardships that are outside of your own control.
Despite the risks involved — such as dealing with a looming recession — it's also an exciting time to be a business owner, with the rise of AI enabling many companies to augment their processes and up their earning potential.
GOBankingRates spoke with Cardone to get his best advice for business owners given our current environment.
Want to vote for Grant as your favorite money expert? Click here and go to his expert page.
How To Be Prepared for an Economic Downturn
The economy naturally ebbs and flows, and if you're a business owner, you need to be prepared for the ebbs before they hit.
"The only preparation for life's contractions is expansion," Cardone said. "Expansion is the only solution for a family's survival. You need to scale your business so it becomes recession-proof. It's important that you become 'too big to fail.'"
If you focus on expansion when times are good, you'll be better able to ride the wave when things get more challenging.
Make Your Money Work Better for You
How To Use AI to Your Advantage
Artificial intelligence technology has the power to greatly increase a company's capabilities — but you need to understand it before you can use it to your advantage.
"You have to dig in and learn how to use the technology, and figure out what it is capable of," Cardone said. "It's really about asking great questions and becoming curious about how utilizing AI can benefit you and your business."
There are a number of resources you can use to educate yourself about AI and its use cases for your particular business, including blogs, online courses and podcasts. Investing your time to educate yourself can pay off handsomely in the future.
More From GOBankingRates