Does Fast Fashion Have a Financial Future?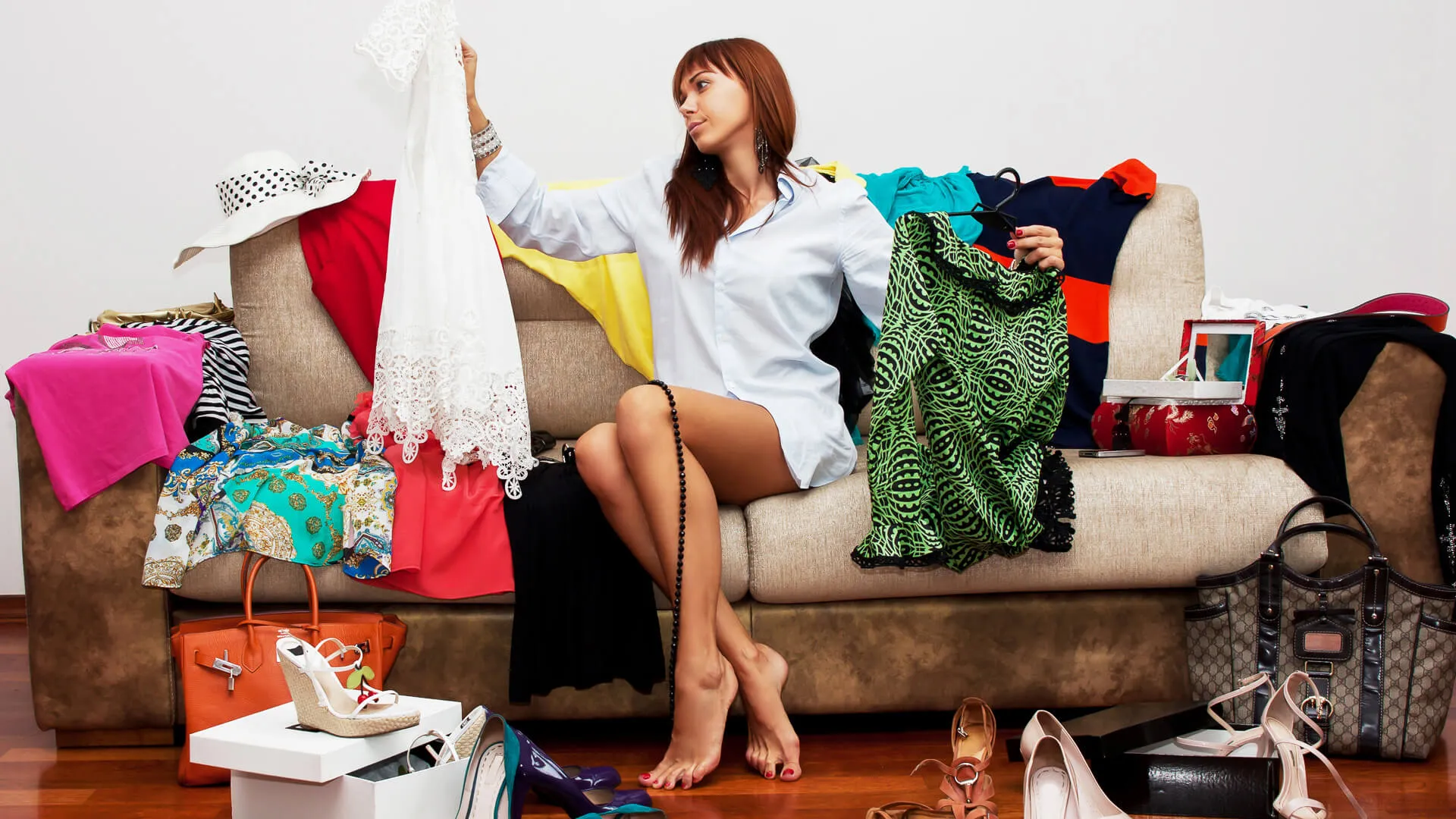 First, the Arguments Against Fast Fashion
America and the rest of the developed world welcomed the arrival of cheap and trendy mass-produced clothing and accessories. But in recent years, greater awareness about the negative consequences associated with its production, consumption and disposal has triggered a backlash against the industry. The arguments against fast fashion include: 
You Get What You Pay For
Fast-fashion producers use cheap materials and skimp on craftsmanship to make as much merchandise as quickly and inexpensively as possible. The result is disposable garments that wear out after just a few uses. 
Fleeting Trends Require Perpetual Purchasing
Fast fashion's retail release cycle for new fashion items is approximately four to six weeks. This cycle is much shorter than traditional fashion cycles of four to six months. This tends to leave shoppers with closets full of low-quality clothing that goes out of style quickly. 
Make Your Money Work Better for You
It Creates Mountains of Landfill Waste
U.S. consumers throw out the equivalent of eight large trash bags filled with clothes and accessories per year, according to a study commissioned by global thrift retailer Savers, generating tens of billions of tons of landfill waste.
The Waste It Creates Is Especially Harmful
Cheap materials like polyester, nylon and acrylic, which are common to fast fashion, take centuries or even thousands of years to biodegrade. Semi-synthetic fibers like rayon, Tencel and modal are made with chemicals that leach into the ground when buried, or in the air when incinerated.
The U.S. Economy Can Suffer
Only about 3% of U.S. apparel manufacturing currently takes place domestically, according to Industry Week. Outsourcing contributes to the overall trade deficit in the U.S. and deprives Americans of much-needed jobs.
It Relies on Exploitative Labor Conditions
Most fast fashion is produced in developing countries. The reason that it's so inexpensive is that the workers who produce it are typically paid low wages for working long hours in unsafe conditions. It's common for children to be part of the labor force.
Youth Culture Will Continue To Support the Growth of the Industry
Despite all the bad press, fast fashion isn't going anywhere as long as people keep making babies.
According to the Fast Fashion Global Market Report 2022, a growing youth population drove the rise of the fast-fashion market. It cited United Nations data showing that the world's youth population totaled 1.2 billion people in 2019 and is projected to grow by 7.9% to 1.3 million by 2030. 
The report states that the "youth population is attracted to unique, trendy and affordable clothes. The apparel manufacturing companies are therefore focusing on bringing fashion clothes from the most recent fashion trends presented in Fashion Week."
In short, as long as young eyes continue to be glued to Fashion Week, young people with limited budgets will want the clothes from the catwalk to hang in their closets, and fast fashion will continue to thrive.  
Make Your Money Work Better for You
COVID Forced the Industry To Adopt New Technology
The pandemic closed stores around the world and moved commerce online. The fast-fashion industry was forced to pivot, and the technology it leaned on to adapt to the new reality has positioned it to dominate in the coming decade. 
According to the Global Market Report, online and offline retailers have adopted virtual and augmented reality at a greater rate than other industries. These technologies allow customers to "try on" makeup, clothing and accessories by using their smartphone cameras as virtual reality mirrors, or by using augmented reality apps like DressingRoom to model potential purchases on avatars.
The fast-fashion industry turned the unfortunate realities of the pandemic into a lemonade-out-of-lemons situation and became early adopters of technology that is now poised to drive its growth.
So, Just How Much Growth Are We Talking About? 
The global fast-fashion industry jumped from $91.23 billion in 2021 to $99.23 billion in 2022 for a Compound Annual Growth Rate (CAGR) of 8.8%, according to the Global Market Report. By 2026, it's projected to grow to $133.43 billion for a CAGR of 7.7%.
A report called "Fast Fashion Global Market Opportunities and Strategies to 2030: COVID-19 Growth and Change" found that industry growth fell by 3% between 2015-2020.
That trend, however, is expected to change.
Fast-fashion market growth is projected to jump from $68.63 billion in 2020 to $163.47 billion in 2025 for an impressive growth rate of 19%. Then, the market is expected to grow at a CAGR of 5.3% to $211.91 billion in 2030.
More From GOBankingRates
Cynthia Measom contributed to the reporting for this article.

BEFORE YOU GO
See Today's Best
Banking Offers