Highest-Grossing Movies You Didn't Know Were Books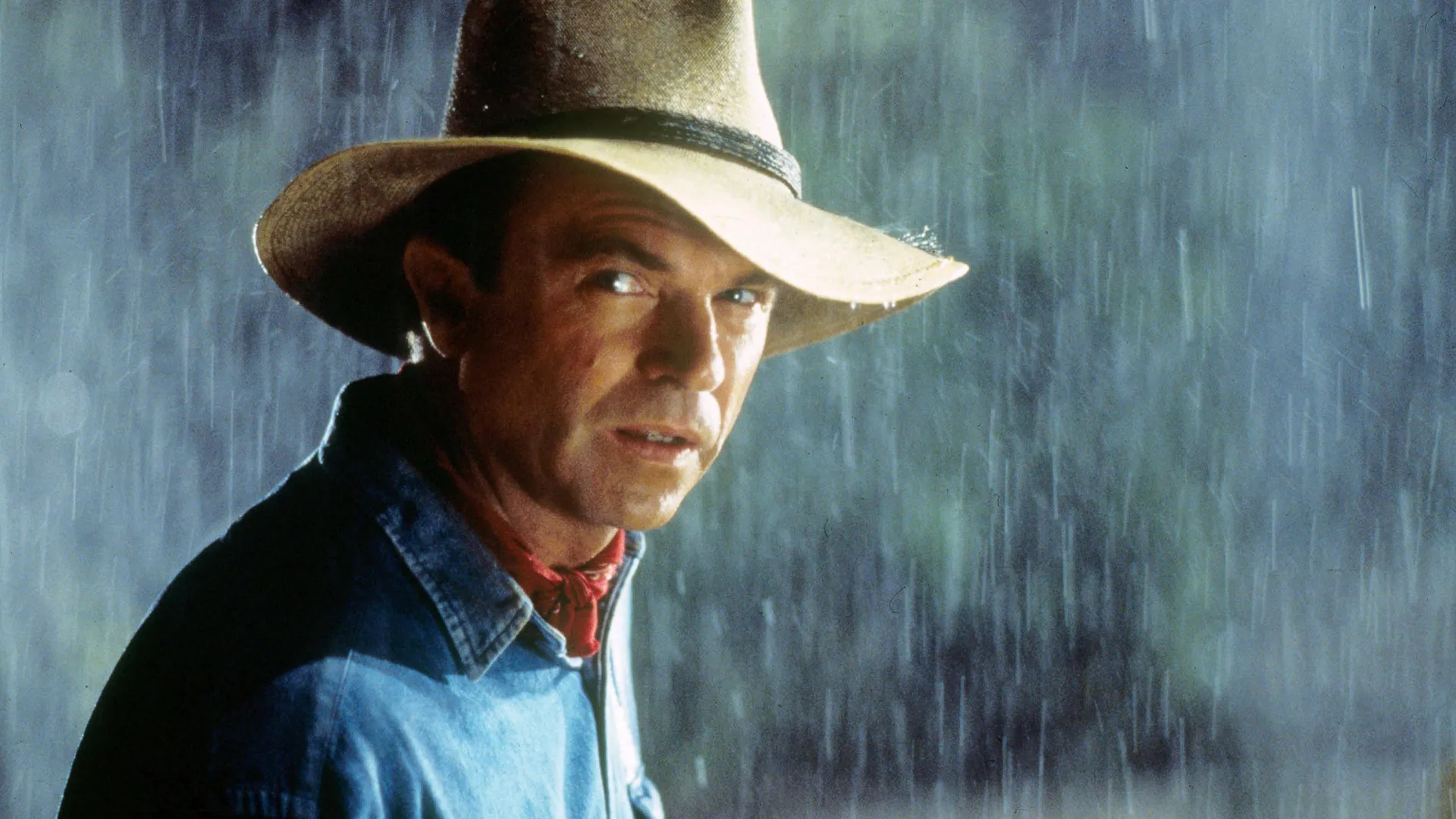 From "Harry Potter" and "Twilight" to "The Lord of the Rings" and "The Hunger Games," it's no secret that some of the highest-grossing movies were best-selling books before they hit the big screen.
But for every obvious adaptation movie like "Peter Pan" or "The Great Gatsby," there are book-to-movie adaptations that strike Hollywood gold with many fans never even realizing that they appeared in bookstores before they hit the movie theater.
So, consider yourself a book and movie whiz? Click through to find out which films were actually books before they became box office winners.
'The Princess Bride'
Worldwide gross: N/A
Domestic gross: $30.86 million
Starring Cary Elwes and Robin Wright — one of Hollywood's most iconic on-screen couples — "The Princess Bride" was a book before it was turned into a movie. In a fawning 2014 nostalgia-laden write-up, the New Yorker explained that the 1987 cult classic did OK, but not great at the box office.
When it was released on VHS, however, it climbed to the top of nerd culture, pop culture and, eventually, internet culture. But even plenty of big-time fans likely don't know that the Rob Reiner fantasy film was actually based on a 1973 book of the same name written by William Goldman.
'Mrs. Doubtfire'
Worldwide gross: $441.29 million
Domestic gross: $219.2 million
The 1993 smash hit "Mrs. Doubtfire" was so successful that it grossed nearly a half-billion dollars worldwide on a production budget of just $25 million. British author Anne Fine's book "Madame Doubtfire" — called "Alias: Madame Doubtfire" in the United States — was originally aimed at a teen/pre-teen audience to help them grapple with the pain and emotions of divorce, according to a 1994 review by The Independent. The movie, however, took a much lighter tone and mostly centered on Robin Williams acting wacky while in drag.
Make Your Money Work Better for You
'Legally Blonde'
Worldwide gross: $141.77 million
Domestic gross: $96.52 million
Released in 2001, "Legally Blonde" grossed more than five times its $18 million budget at the domestic box office alone. The movie follows the misadventures of the ditzy but motivated Elle Woods, played by Reese Witherspoon.
In Amanda Brown's book of the same title, the lovable and charming Elle attended Stanford, unlike her counterpart in the movie, who went to Harvard. The reason? Stanford wouldn't agree to have the movie set at the prestigious university after reading the script, according to the Stanford Alumni Association website.
'Shrek'
Worldwide gross: $484.41 billion
Domestic gross: $267.67 billion
One of the highest-grossing animated films of all time, the "Shrek" franchise is a $3.51 billion empire. But did you know the blockbuster animated movie about everybody's favorite ogre is based on a 1990 children's picture book titled "Shrek!" by William Steig? Although the storyline is similar, the book-based Shrek bears only a slight resemblance to the famous big-screen ogre.
'Mean Girls'
Worldwide gross: $129.04
Domestic gross: $86.06 million
Released in 2004 on a budget of just $17 million, "Mean Girls" is a movie whose title doesn't lie. Tina Fey wrote the screenplay about cruel high school girls and the social structures they enforce. The story, however, comes from a nonfiction self-help book by Rosalind Wiseman called "Queen Bees and Wannabes: Helping Your Daughter Survive Cliques, Gossip, Boyfriends, and the New Realities of Girl World."
'Stand By Me'
Worldwide gross: N/A
Domestic gross: $52.29 million
Coming-of-age classic "Stand By Me," released in 1986, follows four boys on a journey of self-discovery — and the discovery of a child's dead body. If it sounds familiar to Stephen King fans, that's because it was originally called "The Body," which is one of the other three novellas that appears alongside "Rita Hayworth and Shawshank Redemption" in "Different Seasons."
Make Your Money Work Better for You
'The Shawshank Redemption'
Worldwide gross: N/A
Domestic gross: $28.34 million
Although "The Shawshank Redemption" didn't break any box office records, the tale of hope and redemption is considered the greatest motion picture of all time by Internet Movie Database users, beating out even "The Godfather." When it was released in 1994, it picked up seven Oscar nominations, including Best Picture, even though it was released in a year crowded with cinematic masterpieces like "Pulp Fiction" and "Forrest Gump."
It was closely based, however, on a 1982 novella written by horror master Stephen King. His four-chapter book "Different Seasons" featured a story called "Rita Hayworth and Shawshank Redemption," which name-dropped a starlet who appeared on a poster that played a significant role in both the book and the movie.
'Jumanji'
Worldwide gross: $262.8 million
Domestic gross: $100.48 million
In 1995, Robin Williams and a young Kirsten Dunst brought board game-based fantasy adventure movie "Jumanji" to life. But the wild tale — along with a menagerie of wild animals — was first imagined more than a decade earlier when Chris Van Allsburg penned the surreal children's book in 1981.
'The Silence of the Lambs'
Worldwide gross: $272.74 million
Domestic gross: $130.74 million
Clarice. Hannibal the Cannibal. Buffalo Bill. These names stand out as among the most memorable characters in the entire history of cinematic thrillers and chillers, thanks to 1991's "The Silence of the Lambs."
Three years earlier in 1988, a New York Times book reviewer fawned over "Thomas Harris's superb new crime thriller," the plot of which the reviewer outlined as being strikingly similar to the movie. That movie would go on to win five Academy Awards, including Best Actor, Best Actress and Best Picture.
Make Your Money Work Better for You
'Apollo 13'
Worldwide gross: $355.24 million
Domestic gross: $173.84 million
1995's "Apollo 13" was based on a true story — but it was also based on a book. That book was "Lost Moon: The Perilous Voyage of Apollo 13," and it was published just one year before the movie came out. Starring Tom Hanks — who has remarkably paved his way to fame and fortune — the movie portrays the real-life, nail-biting tale of a space mission gone wrong. It went on to win two Oscars after being nominated for seven others.
'Blade Runner'
Worldwide gross: N/A
Domestic gross: $32.87 million
The sci-fi classic "Blade Runner" was not the most successful movie during its 1982 box office run, but it quickly developed a cult following that remains loyal to this day. The movie follows Harrison Ford's character Rick Deckard through 2019 Los Angeles, which had devolved into a bleak futuristic dystopia.
The 1968 book on which the movie is based, however, is called "Do Androids Dream of Electric Sheep?" The book portrays Deckard not as a bachelor in Los Angeles, but a married man in San Francisco.
'The Godfather'
Worldwide gross: $245.07 million
Domestic gross: $134.97 million
The name most closely associated with "The Godfather," which is widely considered to be the greatest cinematic masterpiece of all time, is that of director Francis Ford Coppola — one of today's richest directors.
In 1969, however, three years before "The Godfather" was released to critical adoration in 1972, The New York Times issued a lukewarm review of Mario Puzo's book by the same name on which the movie was based. The reviewer summed up the novel as "a solid story that you can read without discomfort at one long sitting." Few movies based on novels achieved so much from such humble beginnings.
'Die Hard'
Worldwide gross: $140.77 million
Domestic gross: $83.01 million
In 1988, Bruce Willis' portrayal of wrong place, wrong time cop John McClane redefined the action genre and set the bar for regular-guy, reluctant hero-based shoot-em-ups for the next quarter century. Before it became one of the highest-grossing Christmas movies and a $1.44 billion five-film action empire, "Die Hard" was a book called "Nothing Lasts Forever" by Roderick Thorp.
Thorp wrote the lead character not as John McClane, but Joe Leland, who was played by Frank Sinatra in the screen adaptation of Thorp's "The Detective" in 1968. Sinatra was actually offered the role of John McClane in "Die Hard." He, according to the Hollywood Reporter, turned it down — as did Sylvester Stallone, Arnold Schwarzenegger, Burt Reynolds, Harrison Ford, Mel Gibson and Richard Gere. Yippee ki-yay.
Make Your Money Work Better for You
'Forrest Gump'
Worldwide gross: $677.95 million
Domestic gross: $330.25 million
Before Tom Hanks brought Forrest Gump — and four decades of American social and political commentary — to life, the man that the Hollywood Reporter called a "wise fool" was just a character in a book. Vietnam veteran and author Winston Groom had written about war and American history before he penned "Forrest Gump," which wouldn't become a best-seller until the Oscar-winning movie was released eight years later in 1994.
'Jurassic Park'
Worldwide gross: $1.03 billion
Domestic gross: $402.45 million
When it comes to books made into movies, few film adaptations reached higher than 1993's "Jurassic Park." The movie revolutionized special effects, delighted audiences around the world and launched a franchise that has brought in more than $3.64 billion at the box office alone.
Three years earlier, however, "Jurassic Park" was just a Michael Crichton novel that represented the culmination of nearly a decade of failed attempts by the author to find publishers for his now-famous story about prehistoric monsters brought to life by human tinkering.

BEFORE YOU GO
See Today's Best
Banking Offers