Happy National Video Game Day — See the Top Franchises of All Time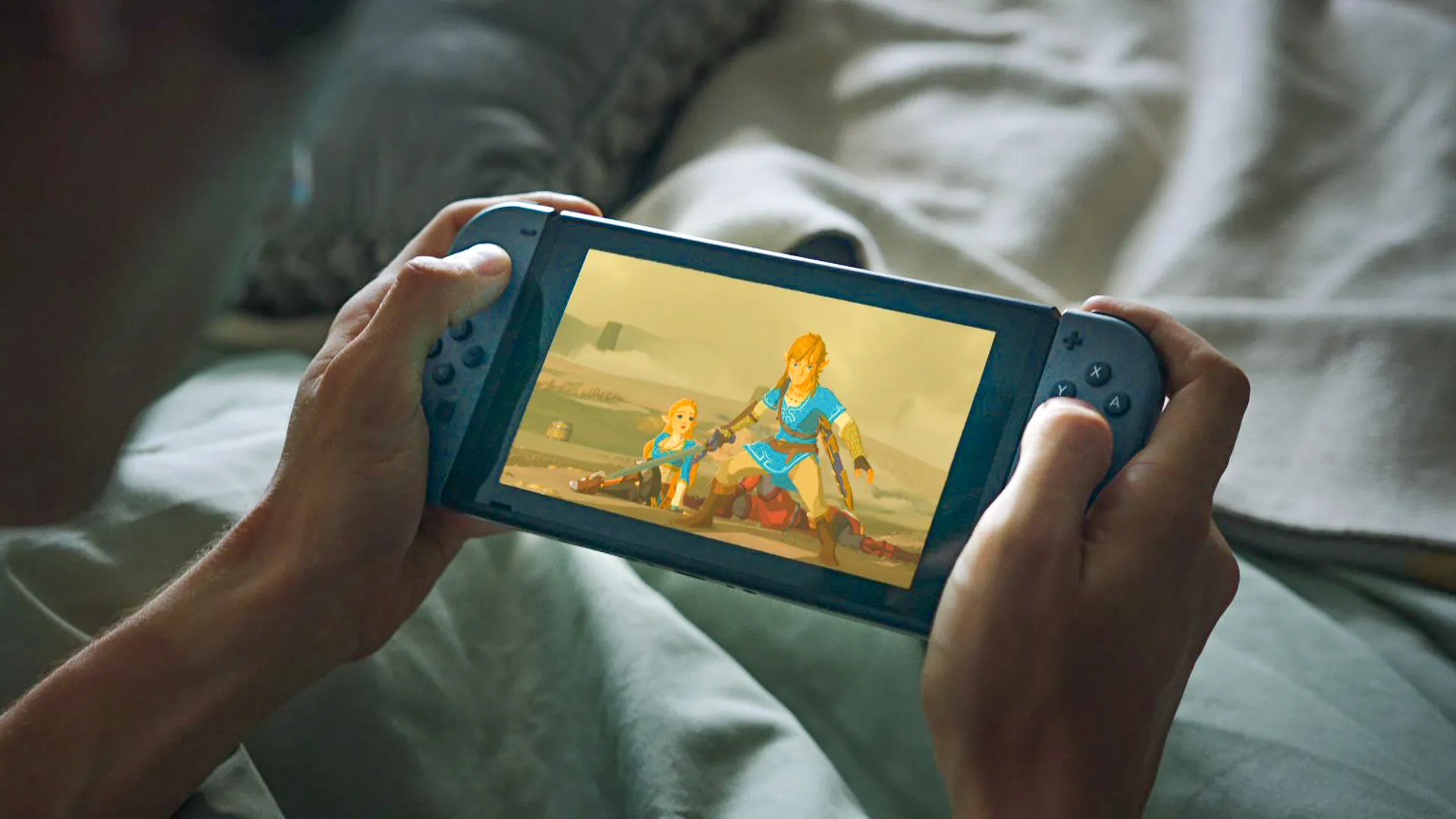 National Video Game Day is Sept. 12 — that makes it a great time to celebrate one of America's favorite indoor pastimes. It's no secret that video games can mean big money. Here's a look at history's most successful console video game franchises.
1. Mario
Arguably the most popular and easily identifiable character in video game history, Mario first appeared in the original "Donkey Kong" arcade game in 1981. The Nintendo mascot has appeared in more than 200 games in a franchise that has sold more than half a billion copies, with the original "Super Mario Bros." alone selling 40 million units since it debuted in 1985, according to the company.
2. Pokémon
Starting with a Game Boy game in 1996, the Pokémon brand went on to become one of the best-selling franchises of all time, with more than 200 million units sold, according to Tech Times. In fact, Pokémon spawned a mega franchise, which includes anime, trading cards, one of history's most popular TV shows and several films. The Pokémon Company is a joint venture of Nintendo, Game Freak and Creatures Inc.
Make Your Money Work Better for You
3. Call of Duty
Verified by Guinness as the best-selling first-person shooter game in history, the Call of Duty franchise was released by Activision in 2003. According to Statistic Brain, the game has sold more than 250 million copies since.
In 2009, "Modern Warfare 2" earned $550 million in a mere five days, according to the Telegraph. The latest game in the franchise, "Infinite Warfare," had sold over 7 million units as of July 2017. While experts predicted sales would be higher, reviews for the game were surprisingly low.
4. Grand Theft Auto
Controversial and innovative, Rockstar Games' Grand Theft Auto franchise boasts multiple games and expansion packs. First released in 1997, the Grand Theft Auto games passed 200 million in sales in 2015, according to Game Spot, including over 80 million copies of the most recent version, "GTA V."
5. Wii
The Wii series was created to boost sales of the first Wii console, which was released in 2006. As of June 2016, Nintendo had sold more than 100 million Wii units worldwide, according to Statista. The series includes the original Wii Sports, which was shipped with the first Wii consoles.
In 2012, Nintendo launched Wii U with less than stellar results. According to Fortune, Nintendo hoped the console would sell 100 million units. As of 2016, the prediction was off by 90 million.
6. The Sims
"The Sims" by EA is the granddaddy of all life simulation games. The franchise has sold 175 million units since it was first released in 2000, and "The Sims 3" alone sold 10 million copies, according to Overmental. With four central games and several expansions, it is one of the most successful PC gaming franchises of all time.
According to the Sims site, fans can expect a new release this year: "The Sims 4 Cats & Dogs" arrives November 2017.
Make Your Money Work Better for You
7. Tetris
"Tetris" is much beloved among gamers. Called the best-selling game in history by Forbes, "Tetris" has sold 495 million copies since it debuted in 1984, with the original Game Boy version remaining the best seller at 35 million copies.
In July 2016, producers announced that the upcoming Tetris film would actually be a sci-fi trilogy.
8. Need for Speed
The most successful racing franchise in history, EA's "Need for Speed" has sold 150 million copies, according to Gamespresso. The game even spawned a movie.
Further, "Need for Speed: Most Wanted" sold 16 million copies by itself. In June 2017, creators announced a new game featuring an increased focus on car customization,"Need for Speed: Payback," which is due out in November.
9. Sonic the Hedgehog
Sega's Sonic the Hedgehog franchise has sold 150 million games, according to Overmental. The franchise now includes comic books, manga, movies and cartoons.
Released in 1991, the original game served as Sega's flagship game during the 1990s console wars. The franchise's best-selling game, "Sonic the Hedgehog 2," sold more than 6 million copies, according to VGChartz.
10. Final Fantasy
With 14 games and numerous spin-offs, the legendary Final Fantasy franchise has roots dating back to 1987 and has sold 110 million copies, according to VentureBeat. "Final Fantasy XV," was released in September 2016, and sold almost 5 million units on PlayStation 4 alone.
The franchise is the most successful in the history of Square Enix.
11. FIFA
Officially licensed by FIFA, this popular soccer game comes out with a new version every year. Since FIFA debuted in 1993, it has sold more than 100 million copies, according to Techphlie. The latest version, "FIFA 18," will be available to soccer fans later this month on Sept. 29 on all major platforms.
12. LEGO
The Warner Bros. LEGO franchise — which has sold 165 million units, according to Fast Company — features both original games and licensed titles like "Indiana Jones," "Batman," "Harry Potter," "Star Wars" and more.
"LEGO Star Wars Episode VII: The Force Awakens" was released in June 2016. In total, the LEGO Star Wars games have sold more than 33 million copies, according to an article by Deadline.
Make Your Money Work Better for You
13. Madden NFL
Named after legendary football Hall of Famer, Super Bowl-winning coach and longtime NBC Sports commentator John Madden, Madden NFL revolutionized sports gaming. This EA Sports game sold over 100 million copies and has generated $4.2 billion in sales, according to Fox News. It has also ranked among the top 10 games by revenue every year a new edition is released.
14. Assassin's Creed
Ubisoft's Assassin's Creed is one of the most successful video game franchises. First released in 2007, the franchise consists of nine main action-adventure games and has sold at least 93 million units to date, according to The Hollywood Reporter.
A 10th edition, "Assassin's Creed Origins," is set for release on Oct. 27. According to DualShockers, a strong showing at E3 2017 leads Ubisoft execs to believe the game will generate more sales than the previous "Syndicate" release.
15. Pro Evolution Soccer
Another soccer game franchise, Konami's Pro Evolution Soccer (PES) might be able to catch its FIFA competitor after a few good years. So far, PES — called "Winning Eleven" in Japan — has sold 86.8 million games, according to Konami. And the latest version, "Pro Evolution Soccer 2017," has been downloaded more than 10 million times to date.
16. Tom Clancy
The Tom Clancy franchise goes all the way back to 1990 with the release of "Red Storm Rising." More than a quarter century later, "Splinter Cell" remains the best-selling game of the franchise, selling more than 3 million units as of July 2017, according to VGChartz. Released in March, "Tom Clancy's Ghost Recon Wildlands" has already sold more than 3 million units.
Make Your Money Work Better for You
17. The Legend of Zelda
The first open-world game, 1986's "The Legend of Zelda" helped define the action-adventure genre. Released in 2017, "The Legend of Zelda: Breath of the Wild" boasts more than 4 million sales, according to VGChartz. Additionally, a 2017 USA Today article notes that Nintendo is currently developing a mobile game to bring Zelda to the smartphone market.
18. Gran Turismo
Racing franchise Gran Turismo features 10 major installments, which have sold a combined 76.5 million copies, according to developer Polyphony Digital. The best-selling installment in this Sony series is "Gran Turismo 3 A-Spec," which sold 14.98 million copies for PlayStation 2, according to VGChartz. "Gran Turismo Sport" will be available for PlayStation 4 in October of this year.
19. Minecraft
Originally developed as a Java-based computer game, legendary sandbox game "Minecraft" is available on both mobile devices and consoles. Microsoft bought the franchise — which has sold 70 million copies, according to Hexus — for $2.5 billion in 2014. According to The Verge, Minecraft will be getting a "Super Duper Graphics Pack" with 4K resolution this fall.
20. Dragon Quest
One of Japan's most popular role-playing games, "Dragon Quest" by Square Enix was first released in 1986. As of 2016, the franchise had sold 66 million copies, according to Entertainment Weekly. In July of this year, "Dragon Quest XI" was released on PlayStation 4 and Nintendo 3DS and has already sold more than 3 million copies.
Jamie Young contributed to the reporting for this article.