How a Woman Quit Her Job and Built a $225 Million Net Worth Cooking Edibles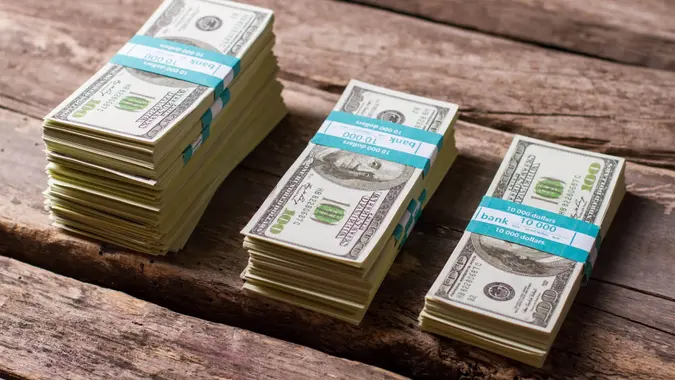 DenisProduction.com / Shutterstock.com
One Colorado woman took setting high standards for herself to a whole new level — and made hundreds of million dollars doing so.
In 2010, Nancy Whiteman left her high-paying consulting job to embark on a cannabis culinary adventure in Boulder, Colorado, long before recreational marijuana was legalized. Little did she know that her gamble would pay off in a big way.
Today, as the 64-year-old founder of edible cannabis company Wana, she stands as one of the wealthiest self-made women in the United States, boasting a remarkable net worth of $225 million. Even with substantial tax payments, generous cash disbursements to her employees and a noteworthy $50 million donation to her nonprofit, Whiteman's estimated net worth of $225 million has earned her a spot on Forbes' list of America's Most Successful Businesswomen.
Let's dive into Whiteman's extraordinary journey, which has taken her from the insurance industry to her current title as the "queen of legal weed."
From Traditional to Trailblazing
Whiteman's career shifted from as mainstream as you can get — an insurance executive — to becoming a true pioneer in an emerging space.
Explaining her motivation, she told CNBC, "I wanted a business where I could build value, and it didn't depend on me. I also love to cook."
Little did she know that her passion for cooking would lead her to a groundbreaking venture in the least traditional industry imaginable. 
I'm a Millionaire: Why I'm Not Passing Generational Wealth to My Kids
Make Your Money Work Better for You
A Home-Grown Success Story
Whiteman's success stems primarily from her sale of Wana for a staggering $350 million in 2021 to Canopy Growth, a prominent cannabis company based in Ontario, Canada.
At the time, she told MJBizDaily, "I was looking for a partner who shared that dual vision of the industry: that it could be both an effective alcohol replacement and recreational option, and it could be a driver for good on the health and wellness side."
She found that partner in Canopy and received an initial installment of $297.5 million in upfront cash for the sale. Remarkably, she continues to hold the position of CEO at Wana, further solidifying her influence and leadership within the cannabis industry.
An Unlikely Beginning
The inception of Wana can be traced back to an unexpected encounter. According to Forbes, it was a conversation with the father of her daughter's friend that piqued Whiteman's interest in an illicit industry. 
Initially, she was unfamiliar with the concept of edibles.
"I had no idea what he was referring to, but he clarified that it was a product infused with marijuana, which is what we used to call it before 'cannabis' became more commonly used," she said. "That's when our conversation began."
Intrigued, she embarked on a journey that would shape her future and revolutionize the edibles market. As it turned out, it was a great idea, as she was very much ahead of the curve. In fact, according to recent data from Seattle-based analytics firm Headset, edibles account for 12% of the total cannabis industry today.
Make Your Money Work Better for You
Starting Small, Growing Big
Joined by her then-husband, John Whiteman, the couple initially collaborated with the friend's father, experimenting with their culinary skills in a local commercial kitchen. However, within a year, the duo decided to forge their own path and invested $50,000 to $60,000 of their personal funds to establish Wana from their own kitchen.
The early days were challenging, with the couple conducting market research themselves and often dipping into personal funds to cover expenses. Whiteman even took up occasional marketing consulting gigs to make ends meet.
Despite facing personal challenges, including a divorce at the end of 2011, they remained committed business partners. Their perseverance paid off as the cannabis industry gained traction. With the legalization of off-the-shelf cannabis sales in Colorado in 2014 and growing nationwide interest in edibles, Wana experienced substantial annual revenue growth. In 2017, the company's revenue reached an impressive $14.5 million, a significant leap from its humble beginnings of $100,000 in the first year.
Navigating Obstacles
While the cannabis industry has witnessed significant growth, it also has faced its share of challenges. Market saturation and increased competition in the edibles sector have impacted Wana's trajectory. The early days of the pandemic brought a surge in cannabis sales, but subsequent revenue declines have necessitated strategic decisions. Wana has made the difficult choice to exit the California and Oregon markets due to evolving market dynamics and pricing pressures.
"We happened to enter the market just as wholesale pricing started to really plummet," Whiteman told Forbes. "We ended up in an unenviable position of being a very expensive product in a market that was experiencing severe price compression."
Future So Bright
As the cannabis landscape continues to evolve, Whiteman and Wana are poised to adapt to changing market conditions. With a relentless commitment to quality and innovation, Whiteman's entrepreneurial spirit remains undeterred. Despite the challenges, her remarkable journey serves as an inspiration for those navigating uncharted territories, exemplifying how passion, resilience and a willingness to take risks can lead to unparalleled success.
Make Your Money Work Better for You
The Multimillion-Dollar Woman
Nancy Whiteman's story is a testament to the transformative power of entrepreneurship and seizing opportunities in unconventional industries. From leaving her traditional career to building a multimillion-dollar empire in the cannabis market, she has redefined success on her own terms. As Wana continues to make waves, Whiteman's legacy serves as an inspiration for aspiring entrepreneurs and a reminder that the path to success often lies beyond the confines of convention.
More From GOBankingRates