How CEOs Spend Their Day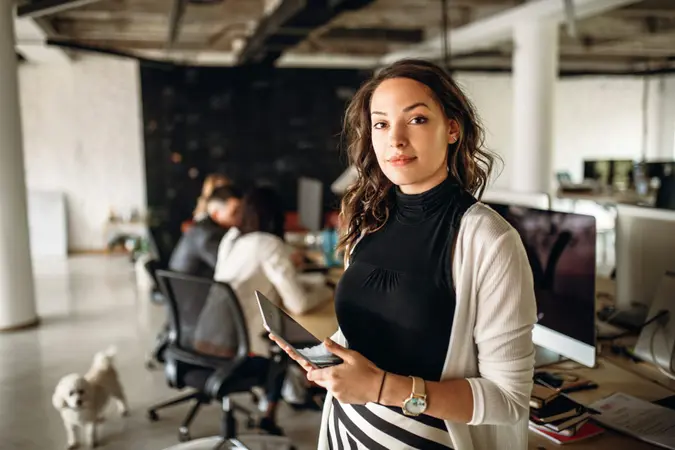 hobo_018 / Getty Images
Being a successful leader is more than putting in the work hours every day. A common habit of highly effective CEOs is to maintain a daily routine that balances both their career and home life.
Here It Is: Our 2022 Small Business Spotlight
Zelle Facebook Marketplace Scam: How To Recognize and Avoid This Scam
Ever wonder what CEO living is all about or what a day in the life of a CEO looks like? Here's how some notable CEOs make the most of their day.
Wake Up Call
Getting an early start to the day is essential to being successful. While most tend to wake up around 6:15 a.m., Apple's CEO, Tim Cook reportedly sets his alarm for 4:30 a.m. to get a jump start on his email.
By waking up early, you're giving yourself some extra time to prepare for the day ahead. Early mornings have numerous health benefits as well, leading to a better mood, less stress and more productivity.
Make Your Money Work Better for You
Exercise
It's important to find time every day to take care of your body, especially now that technology has us sitting for hours upon hours each day. Exercise is known to boost your mood and help your memory. And if you think you don't have the time to exercise, think again.
Vogue's Editor-in-Chief, Anna Wintour, starts her morning with an hour-long tennis match before starting her busy work schedule. Arianna Huffington, the CEO of Thrive Global, spends about 30 minutes every morning meditating.
Take Our Poll: Do You Believe in Quiet Quitting?
Breakfast
It's the most important meal of the day and also the most often skipped. But if you're trying to increase your energy and productivity, you should grab a meal before clocking in. John Mackey, the founder of Whole Foods, makes a nutrient-rich smoothie for breakfast with ingredients like kale, almonds and fruit.
Not only is breakfast the ideal time to fuel your body for the day, but you can also use this time to connect with others. Howard Schultz, the CEO of Starbucks, has coffee with his wife every morning before heading to work.
Make Your Money Work Better for You
9-to-5
There are a variety of habits used by CEOs to ensure they have a productive day with minimal distraction. Tesla CEO, Elon Musk, believes meetings are unnecessary and should be avoided whenever possible. He even encourages his staff to leave meetings if they aren't getting anything out of them. Gina Trapani is the CEO of Postlight, and she starts her day by creating a to-do list of all the critical tasks on her agenda.
A good rule of thumb is to focus on the most important tasks and projects during the first part of the day when your brain is at its sharpest. Research shows that not only is your brain at its sharpest within the first few hours of waking up, but also that people, in general, perform better earlier in the day.
Unwind
Maintaining a work/life balance is essential for everyone, and successful CEOs make the time to focus on passions outside of their careers. Warren Buffett reportedly spends 80% of his time reading and recommends that others read at least 500 pages each day. Buffer CEO, Joel Gascoigne, relaxes with a 20-minute walk in the evening to get exercise and disconnect from the daily grind.
Make Your Money Work Better for You
Startups.com reports that successful Fortune 500 leaders and executives spend about an hour and 45 minutes each day on personal projects. The projects can range from personal development to a World of Warcraft gaming session. What matters is that you take time away from work and focus on something else.
Lights Out
It's recommended by most experts to get at least 8 hours of sleep each night so that you can perform at your best the following morning. And if you're waking up at 5 a.m., you'll need to be asleep no later than 9 p.m. in order to get a full night's rest.
Meta COO, Sheryl Sandberg, eliminates nighttime distractions by completely shutting down her phone at night, making it easier to fall asleep. Huffington greatly understands the power of good night's rest. When interviewed by Slate, she said, "The single most-effective trick for getting things done is to stop doing what I'm doing and get some sleep. There is nothing that negatively affects my productivity and efficiency more than lack of sleep. After years of burning the candle on both ends, my eyes have been opened to the value of getting some serious shuteye."
More From GOBankingRates
Make Your Money Work Better for You