How Much Are Ford, Tesla and the Biggest Automakers Worth?

5 min Read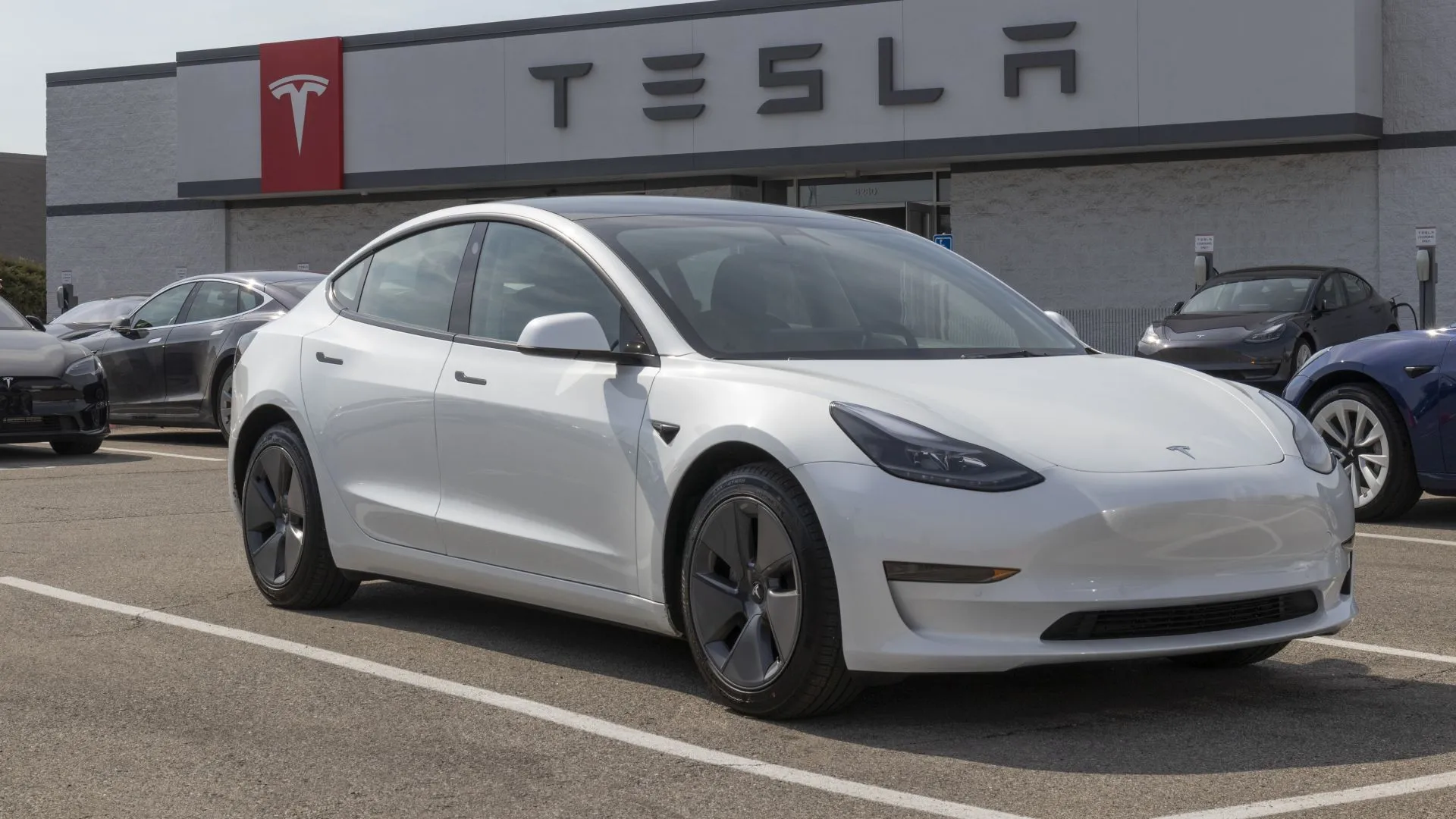 It's an interesting time to be an automaker, with increasing pressure to begin converting more of their production to electric vehicles (EVs), fewer standard transmission cars being made (stick shift), and economic troubles due to inflation. It's amazing that these companies can continue to be lucrative, but people still need to drive — so automakers continue to thrive.
To find out how much some of these big automakers like Ford and Tesla are worth, we looked at the top 12 companies' market cap — or total value on the stock market — and its stock price as of March 24, 2023. Here's the rundown.
12. Honda
Market Cap: $43.27 billion
Price: $25.64
The Japanese automaker is a tried and true company whose cars rarely go out of style. According to the car website American Modified, Honda continues to satisfy customers with its reliability, up-to-date technology, affordability and safety.
11. Ford
Market Cap: $45.76 billion
Price: $11.48
This American automaker has a long, beloved history in the U.S., with founder Henry Ford's origin story often touted as an example of the American Dream.
Ford has stood the test of time by being the first auto manufacturer to use an automated production assembly line, as well as paying workers fair wages and avoiding bankruptcy during the economic crisis of 2008-2009, according to U.S. News.
Poll: Are You Concerned About the Safety of Your Money in Your Bank Accounts?
10. General Motors
Market Cap: $46.94 billion
Price: $33.66
The American automaker did suffer bankruptcy during the 2008 financial crisis, but it has rebounded, and invested a ton of money into car redesign and EVs to stay competitive. Cadillac remains a popular seller, as well.
Make Your Money Work Better for You
9. Ferrari
Market Cap: $48.22 billion
Price: $264.38
Ferrari has stayed successful by marketing itself at the intersection of a luxury car and a speedster. Since the first Formula One race where Ferrari competed in 1950, these cars, which don't sell as many as other competitors, have stayed relevant by enticing those who want to drive fast and look good while doing so, according to Hot Cars.
8. Stellantis
Market Cap: $54.19 billion
Price: $17.24
You might not have heard of automaker Stellantis, but you've definitely heard of Chrysler, Dodge, Jeep and Ram, which sell its cars in the U.S., and Peugeot, Opel, Fiat, and Maserati in Europe. Stellantis stock has done quite well in the past six month, up nearly 48%.
7. BMW
Market Cap: $68.14 billion
Price: $106.17
The German automaker does surprisingly well given that its cars often get mixed reviews. The BMW name has been synonymous with luxury at a price point that isn't quite as dramatic as other luxury vehicles.
What continues to make it a top seller, according to Motor Biscuit, is its fast, smooth performance. In essence, people say BMWs are just fun to drive.
6. Volkswagen
Market Cap: $74.77 billion
Price: $129.24
Another German automaker, Volkswagen is known for its efficiency, powerful engines, low price tag and affordability, according to Hot Cars. It's rare to find all of these things in one car.
5. Mercedes-Benz
Market Cap: $80.92 billion
Price: $75.64
The third German automaker on this list is doing quite well for itself, despite a slow roll out toward increasingly-popular electric vehicles. According to CNBC, the brand sells itself due to its "heritage, prestige, talent and a lot of experience."
4. BYD
Market Cap: $96.99 billion
Price: $36.72
Another company that is decidedly not a household name in the U.S. (yet), is the Chinese automaker BYD. BYD is rising to the top thanks to its productions of EVs.
The company, backed by American billionaire Warren Buffett, is also doing so well because it's making electric car batteries, the demand for which is steadily increasing. It may very well give Tesla a run for its money.
Make Your Money Work Better for You
3. Porsche
Market Cap: $111.20 billion
Price: $122.07
Porsche is another German car company with a reputation for style and speed that has long kept its cars high on the list for luxury car drivers who want something more edgy, according to Hot Cars.
Porsche has kept itself relevant by continually adding new models to its production line but keeping the stylish essence of its original cars intact. And compared to other luxury cars, Porsche is still relatively affordable.
2. Toyota
Market Cap: $185.57 billion
Price: $136.34
There is perhaps no other automaker as reliably top-selling as the Japanese company Toyota. In 2022, it was the top automaker in the world for a third straight year, with 10.5 million vehicles sold. You can't get much more reliable, efficient or affordable than Toyota.
1. Tesla
Market Cap: $601.97 billion
Price: $190.25
Tesla, the much-discussed EV company, is often in the news due to the antics of its CEO Elon Musk. But no matter one's opinion of Musk, consumers still love Tesla's cars, and perhaps none more than its recent Model Y, a small SUV-style version of its popular sedan with a relatively affordable price point, according to Business Insider.
Tesla has also cornered the market with a higher number of its own supercharging stations, which will more than double by the end of 2024, thanks to a collaboration with the U.S. government, and be open to all electric vehicles, making it convenient for all EV drivers to get a charge.
More From GOBankingRates
About the Author