These Are How Much the Leading Apparel Brands Are Worth Worldwide

10 min Read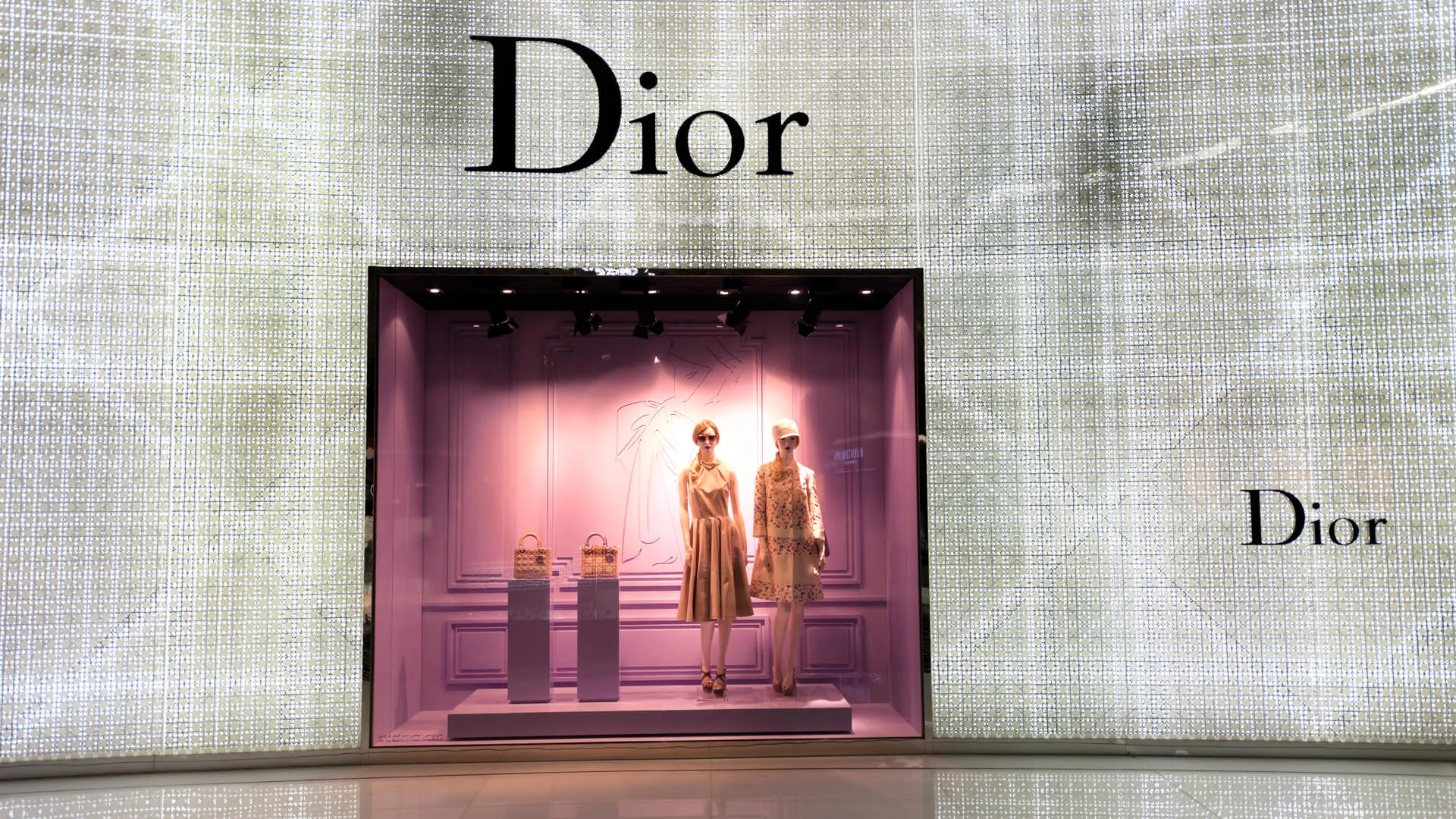 According to TimeTrade's 2017 "The State of Retail" report, retail shopping is far from dead. In fact, the world's leading retailers are only strengthening their portfolios, diversifying their product lines and utilizing e-commerce as growth strategies.
Click through to see which brands really bring in the bucks.
Make Your Money Work Better for You
Nike
Brand value: $31.762 billion
Nike recently announced it would dramatically try to grow its women's business by $6.6B by 2020 starting with a new rollout at Paris Fashion Week. The brand continues to innovate in hopes of maintaining its status as the No. 1 retail brand in the world.
Check out some athletes that get massive paychecks from Nike.
H&M
Brand value: $19.177 billion
Founded in Sweden in 1947, H&M started as an affordable women's brand and quickly grew to include fashion for men, babies, children and youth. It is continuously expanding its global footprint with new stores, new markets and spin-off labels. Current H&M brands include H&M COS, Weekday, Cheap Monday, Monki, H&M HOME, & Other Stories and ARKET.
Invest in These: 5 Fashion Industry Stocks Better Than Kors
Adidas
Brand value: $10.169 billion
Producing more than 850 million units in 160 countries, Adidas has a simple mission: to be the best sports brand in the world, outfitting performance athletes and casual outdoor enthusiasts alike. Adidas is one of the companies that failed big before becoming successful — but is now worn across the world and also owns the Reebok brand.
Uniqlo
Brand value: $9.597 billion
A Japanese apparel company that makes quality basics it describes as "LifeWear," Uniqlo sells products meant for everyday use. Around since 1949, under the global company Fast Retailing, it is quickly expanding internationally. As of August 2017, Uniqlo had 1,920 stores in 18 countries and regions.
Make Your Money Work Better for You
Louis Vuitton
Brand value: $8.941 billion
Although you might know it primarily as a handbag company, LVMH operates 70 luxury brands and has a retail network of over 4,370 stores worldwide. Its portfolio includes fashion and leather goods, perfume and cosmetics, watches and jewelry, and even wine and spirits.
Hermès
Brand value: $8.342 billion
Founded in 1837, Hermès initially made harnesses and bridles for horse-drawn carriages and soon moved into saddlery. The company introduced handbags, jewelry, and silk scarves in the 1950s. Today, Hermès is the designer of the highly coveted Birkin bag, with bags starting at $8,500.
Discover: 35 Ways to Save Money on Clothes
Rolex
Brand value: $6.988 billion
Synonymous with luxury wristwatches, Rolex didn't obtain its status by accident. It got there by innovation. The first to offer a waterproof case, self-winding watch and watch with a date, it was technology that drove Rolex to its position as market leader and elevated watches from a tool to an accessory.
Gucci
Brand value: $6.883 billion
Founded in 1921 Florence by Guccio Gucci, the brand began as a luxury leather goods store dedicated to horseback riding. The goods were so popular that Gucci was able to open two new stores in 1938. Today, the brand is part of fashion conglomerate Kering, controlled by French billionaire Francois Pinault.
Cartier
Brand value: $6.765 billion
Cartier was founded in 1847 in Paris by the master jeweler, Louis-François Cartier. He passed the business down to his son and three grandsons in succession. The brothers divided and conquered, attracting the attention of celebrities, aristocrats, and anyone who appreciated finely handcrafted, globally inspired jewelry.
Donna Karan
Brand value: $6.575 billion
Donna Karan gained notoriety designing for Anne Klein before eventually launching her own line. Her designs were based on the premise of "seven easy pieces," mix-and-match basics that every woman needed in her closet. Karan was the first American ever to receive Fashion Group International's "Superstar Award."
Make Your Money Work Better for You
Victoria's Secret
Brand value: $6.294 billion
Founded in 1963 in Columbus, Ohio, L Brands — after founder Leslie H. Wexner —
evolved from a specialty retailer to a leading line of intimates, personal care, fragrance and beauty. L Brands focuses on expansion through three core lines — Victoria's Secret Lingerie, PINK and Victoria's Secret Beauty. Other brands under the L Brands umbrella include Bath & Body Works, La Senza and Henri Bendel.
Under Armour
Brand value: $5.889 billion
Founded by a former college football player in his grandmother's basement, Under Armour is a performance-driven apparel brand designed with athletes in mind. In celebration of its 20th anniversary in 2016, the company outfitted more than 275 athletes — including many Olympians — and continues to grow its partnerships.
Chow Tai Fook
Brand value: $5.011 billion
As the largest jewelry brand you've probably never heard of, Chow Tai Fook is a Hong Kong-based retailer with a presence in China, Korea, Japan, Singapore and Malaysia. It opened its first U.S. store in 2016 with plans for further expansion.
COACH
Brand value: $4.598 billion
COACH struggled when it began positioning itself as "affordable luxury." With 60 percent of its sales coming from factory outlets, a new CEO was brought in to bring the brand back to its heyday. A master of reinventing the brand, it sealed the deal with a $2.4B acquisition of rival Kate Spade in 2017.
Polo Ralph Lauren
Brand value: $4.488 billion
Ralph Lauren, the billionaire who grew up poor, created a fashion label that started off as nothing more than a collection of ties. Now, the brand is a lifestyle apparel, accessory and home furnishings company with an ever-expanding global footprint. Other brands of the Ralph Lauren Corporation include Ralph Lauren Collection, Lauren Ralph Lauren, Double RL, Ralph Lauren Childrenswear, Denim & Supply Ralph Lauren, Chaps and Club Monaco.
Make Your Money Work Better for You
TIFFANY & CO.
Brand value: $4.245 billion
Founded in the 1830s by Charles Lewis Tiffany and John B. Young as a stationery and fancy goods store with a $1,000 advance from Tiffany's father, Tiffany's gained notoriety after winning the grand prize for silver craftsmanship at the 1867 Paris World's Fair. It was the first time an American design house had been so highly honored by a foreign panel. Today, the brand has grown to over 200 stores worldwide.
Read: From Coach to Zara: 20 Yearly Sales to Add to Your Calendar Today
Burberry
Brand value: $4.175 billion
Founded by an apprentice draper, Burberry originally specialized in outdoor clothing. Its success came with the invention of a fabric that was breathable and weatherproof, revolutionizing rainwear. The brand initially outfitted the military and several prominent polar explorers before becoming a household name. In addition to outerwear, Burberry produces clothing, accessories, fragrances and cosmetics.
Michael Kors
Brand value: $3.749 billion
A fashion school dropout, Kors initially promoted his designs via private home trunk shows. He eventually convinced Anna Wintour to view his collection and began picking up celebrity fans. He's since served as a Judge on Project Runway and even designed the dress for Michelle Obama's first official portrait. In addition to apparel, the brand produces watches, handbags, footwear and accessories.
Prada
Brand value: $3.720 billion
Once a member of the Italian Communist Party and a mime student, Miuccia Prada was an unlikely choice to take over the family luggage business. She had no formal fashion training when she launched her line of "uniforms for the slightly disenfranchised." An instant success, the brand expanded quickly by buying competitors like Fendi. Today, Prada specializes in luxury goods for men and women.
The North Face
Brand value: $3.644 billion
The North Face began ironically on a beach when two hiking enthusiasts decided to start a retail shop for climbing gear. A few years later, they began manufacturing their own apparel and sponsoring extreme expedition athletes. Today, the brand offers a comprehensive collection of gear and apparel for outdoor lifestyle sports.
Charity Clothes: Amazon, Starbucks and 13 Other Companies That Give Back
Make Your Money Work Better for You
Armani
Brand value: $3.442 billion
Called one of the "50 greatest menswear designers of all time," Armani made a name for himself by reimagining the men's suit. His power suits frequently appeared on the show Miami Vice and in Hollywood. He produces everything from home goods to books and even recently expanded into the hotel market.
Omega
Brand value: $3.255 billion
As the official timekeepers of the Allied Troops, the Olympic Games, James Bond and even NASA, Omega has a long been a trusted brand of some of the world's most important leaders. To learn more about the history of the brand, Omega operates a free museum in Switzerland dedicated to its watches.
TAG Heuer
Brand value: $3.069 billion
TAG Heuer has made a name for itself in the world of affordable luxury. Due to its core customer base being between the ages of 18-35, the company recently partnered with Google and Intel to produce their first smartwatch. With ties to the racing world and professional athletes, the brand is doing a good job focusing on the millennial market.
Christian Dior
Brand value: $3.050 billion
Dior had as much of an eclectic upbringing as one could have. The son of a wealthy fertilizer manufacturer, his parents hoped he would become a diplomat, but instead he dabbled in the arts, selling sketches on the street and eventually owning a small gallery. It wasn't until World War II when he would make his foray into fashion.
Pandora
Brand value: $2.903 billion
From its humble beginnings as a modest jeweler's shop in Denmark in 1982, the present-day Pandora's signature product is the charm bracelet, tying jewelry to life's special moments. The company's silver pieces are sold in more than 70 countries on six continents through over 10,300 points of sale, including 900 concept stores.
Make Your Money Work Better for You
Tommy Hilfiger
Brand value: $2.620 billion
An American heritage brand known for its classic red, white and blue designs, Hilfiger is the brainchild of Tommy, one of nine children born to a working-class New York family. Hilfiger opened his first store — The People's Place — while still in high school before going on to design for Jordache and eventually starting his own label.
Bvlgari
Brand value: $2.567 billion
Sotirio Bulgari originally founded Bulgari in Rome as jewelry shop in 1884. The Greek silversmith's jewels quickly garnered the attention of high society elite like Elizabeth Taylor and Audrey Hepburn. Wanting to be known for all things luxury, the brand expanded its portfolio to include fragrances and watches, as well as hotels and resorts.
Discover: 15 Best Luxury Shopping Destinations Around the World
GAP
Brand value: $2.329 billion
GAP was founded in 1969 for a simple purpose: Don Fisher couldn't find a pair of jeans that fit him. A nod to the "generation gap," GAP's clothes have always been about classic, casual essentials like denim and khakis. The brand has over 1,700 stores worldwide. Additional brands under the GAP label include Banana Republic and Athleta.
Old Navy
Brand value: $2.314 billion
Also part of the Gap Inc. family, Old Navy is the place to stock up on affordable wardrobe must-haves. With clothes for the whole family, it became the first retailer to reach $1 billion in annual sales in less than four years of operation.
Click through to see 50 brands that have lifetime warranties.
About the Author