How Starbucks Should Plan to Get Its Groove Back — And How You Could Benefit

8 min Read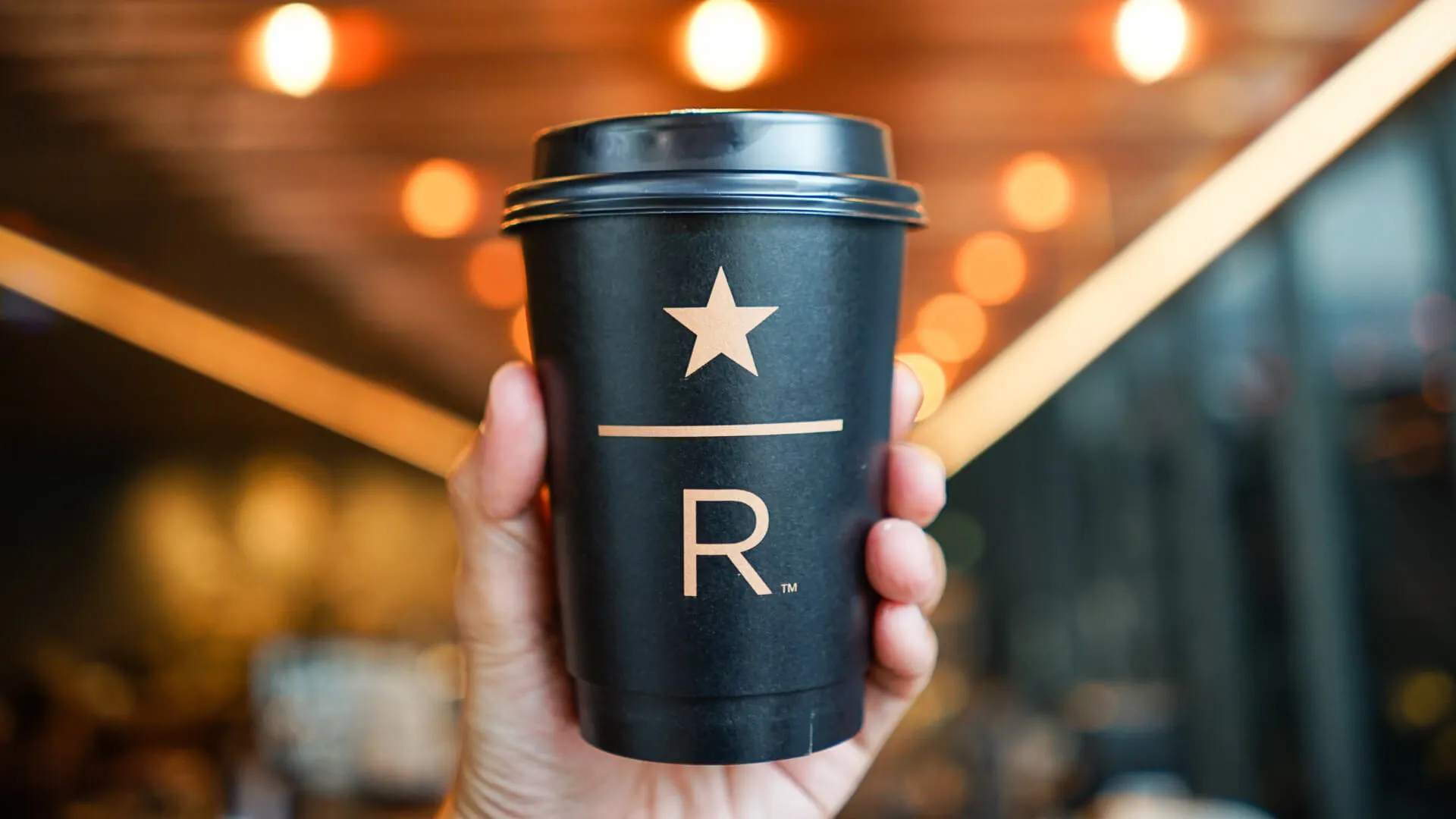 Starbucks is one of the business world's true success stories, going from a single coffee shop in Seattle in 1971 to a globally recognized coffee brand that operates more than 24,000 stores across 70 countries. Much of that success can be attributed to Howard Schultz, Starbucks' former CEO and chairman — and potential presidential candidate.
Ever since he tasted a Sumatra blend at the store in 1981, Schultz has been a pivotal figure in the franchise. Under his leadership, Starbucks grew exponentially — as did its stock, which went up by an incredible 18,000 percent since the company's initial public offering in 1992. But a year ago, Schultz relinquished his CEO position to Kevin Johnson — and resigned as chairman this June.
His departure came at a bad time; weak sales over the past year pushed Starbucks' stock down by 13 percent as of June 2018.  Not only that, the company is battling savvier competitors, all while reeling from a racial bias scandal back in April. And a YouGov BrandIndex score released in May revealed that Starbucks' workplace reputation hit a 10-year low.
Yet there are few corporations that have inspired not just one, but two books about how it changed the world — one by Marie Bussing-Burks and another by John Simmons. If any brand knows how to recapture its mojo, it's Starbucks. And though it's already strategizing on a few big ideas, there are a few the company may not have yet considered.
Click through to see ways Starbucks can recover and remain a success.
Make Your Money Work Better for You
Rebranding
Kevin Johnson has been CEO of Starbucks for a little over a year, and reactions to his leadership have been decidedly mixed. He's received praise for his handling of the discrimination scandal in the spring, as well as the company's push into the Chinese market. On the other hand, the company's sales are still stagnant.
It's the perfect time for Johnson to undertake radical decisions for the company. Schultz has moved on, and though he's been granted the honorific "chairman emeritus" on the brand's website, it's Johnson's responsibility to continue pushing Starbucks in an innovative, yet profitable direction.
And that might mean a rebranding is in order.
Of course, the Starbucks mermaid logo is an icon. But Starbucks hasn't touched the mythological mocha mascot since 2011. As the company's strategy changes, so should its logo, look and feel. Major brands like Apple, McDonald's and Amazon have all made big money off of rebranding efforts. And as Jack-in-the-Box showed us after its tragic e.coli crisis in the early 1990s, a rebrand can absolutely serve as a lifeline for a company after a controversy.
$1 Menu
It's no secret that McDonald's — which will soon undergo its own multi-billion rebrand — has made purposeful moves to style itself after Starbucks, continually expanding its McCafé brand of coffee products. So, maybe it's time for Starbucks to counterattack by emulating one of McDonald's key components: The lauded $1 menu.
Shifting around ingredients and products to create such a cheap menu would require some strategy and imagination – and it'd have to cover both food and beverages. Since Starbucks prices are already fairly high, and they just rose again in 2018, a tiered value menu like McDonald's could be the first step. McDonald's value tactics resulted in boosted first-quarter sales, reported USA today.
Make Your Money Work Better for You
Home Delivery
Starbucks began experimenting with home delivery back in late 2015, but the $5.99 delivery fee  — equal to or more than most menu items — was possibly too exorbitant. Starbucks partnerships with delivery services such as Postmates and Grubhub exist, there might be a reason the company has been a bit quiet on the delivery front for the last few years, and it goes back to the fee.
Free promotional items might entice customers to accept the cost, or bulk order deals, for group and corporate orders. Its new delivery plan in China — which it's executing by partnering with retailer Alibaba — could offer some key lessons.
Watch This: Spending Too Much at Starbucks? Here is How to Cut Your Bill
Starbucks Streaming Service
Starbucks already has a partnership with Spotify in place, which means that if you're a Starbucks Rewards member you can get a discount on Spotify premium, but why not take it a step further and have Starbucks create its very own streaming service?
The music Starbucks plays in its stores is chosen for "artistry and appeal,' but at this point, it has enough clout to curate and boost artist on its own. This would open up opportunities for Starbucks to enter another vertical, and since they already have thousands of stores worldwide, audience testing for new artists and music wouldn't be an issue.
Which Coffee Stock Is Right for You? Starbucks vs. Dunkin' Brands
Closing Stores
One way for Starbucks to mitigate revenue loss and monitoring new-store sales is to simply close stores where performance is a liability for the company.
Starbucks already has had a problem opening too many stores; in June 2018, the company announced the closure of around 150 stores, three times the usual amount. This might be a result of same-store sales declining (same-store sales measures the profitability of stores that have been open longer than a year) opening too many stores can suck profits from more successful stores, while also diffusing customer retention for shoppers who might be tired of Starbucks' density.
Make Your Money Work Better for You
New Products
New menu items have long been a reliable way to tease interest in a company. So Starbucks' recent decision to introduce customers to a vegan protein-blended coffee drink, the Cacao Protein Blended Cold Brew, was a smart one — not simply generating publicity as with previous efforts like the maligned unicorn Frappucino, but tapping into a new market.
Starbucks says of its new product that the "handcrafted beverage is made with plant-based protein and cold brew, then blended with coconut milk, cacao and a banana date fruit blend for sweetness."
Another Way to Boost Business: Starbucks Revamps Its Rewards Program — Including a Major New Perk
Dating Discounts
Dating is expensive. Single Americans spent $1,596 for dates in 2016, according to Match.com. Starbucks could give romance a shot of espresso by offering dating discounts to budding couples (or at least alleviating the turmoil of an awkward first date). Coffee shops, thanks to their visibility, low-key atmosphere and food and beverage options, are still optimal places for a first date. Starbucks even came out on top in a poll run by Refinery29 on Top First-Date Hot Spots.
Couples discounts aren't anything new; heck, married couples score lower premiums on car insurance. Starbucks could offer minor discounts or perks when a couple visits their establishment — and even leverage it into social media campaigns, replete with caption contests, personalized hashtags and the like.
Serving Alcohol
Stay with me now: An adult caffeinated beverage might not be in everyone's purview during a night on the town, but alcoholic coffee concoctions do exist, from Irish Coffees to Kahlua-spiked milkshakes.
Starbucks typically caters to people who are starting their day and not ending their night, but with many of its stores closing as late as 9 or 10 p.m., the push could be worth the effort. Taco Bell's Cantina locations offer a successful model.  Also, imagine the thematic drinks the company could create; a hangover frappucino with maple syrup and bacon bits, tequila macchiatos, Absinthe-tinged matcha teas … the sky, or in this case, alcohol by volume, is the limit.
Starbucks has attempted something like this before — it's "Evenings" program, which featured wine. Though the brand stopped selling alcohol at more than 400 stores in early 2017, a revitalized marketing strategy might help a second push.
Watch Yourself: 10 Expensive Vices That Will Destroy Your Health and Your Wallet
Make Your Money Work Better for You
Expand Its Starbucks Reserve Experiences
Specialty coffee is a term used to describe the quality in which coffee is grown, harvested, processed, ground and served. The National Coffee Association recorded in their annual report of National Coffee Drinking Trends that in 1999, 9% of adults were drinking specialty coffee — and by 2017, it was 41%.
Maybe, then, the brand should lean into doing what it's always done best: elevated coffee drinks. There are already 35 Starbucks Reserve Locations where the company offers customers special reserve-only drinks, small lot coffees with prices reportedly as high as $12 and roaster and tasting rooms in-store.
These smaller, more immersive experiences offer customers a feeling of excitement about the craft of making coffee. And ultimately, isn't that why Starbucks blew up in the first place?
Click through to read more about 50 businesses changing the world today.
More on Business and Making Money
Priscilla Aguilera contributed to the reporting of this article.
About the Author