What Your Business Could Learn from Last-Ditch Attempts Made By 11 Companies on the Brink of Failure

8 min Read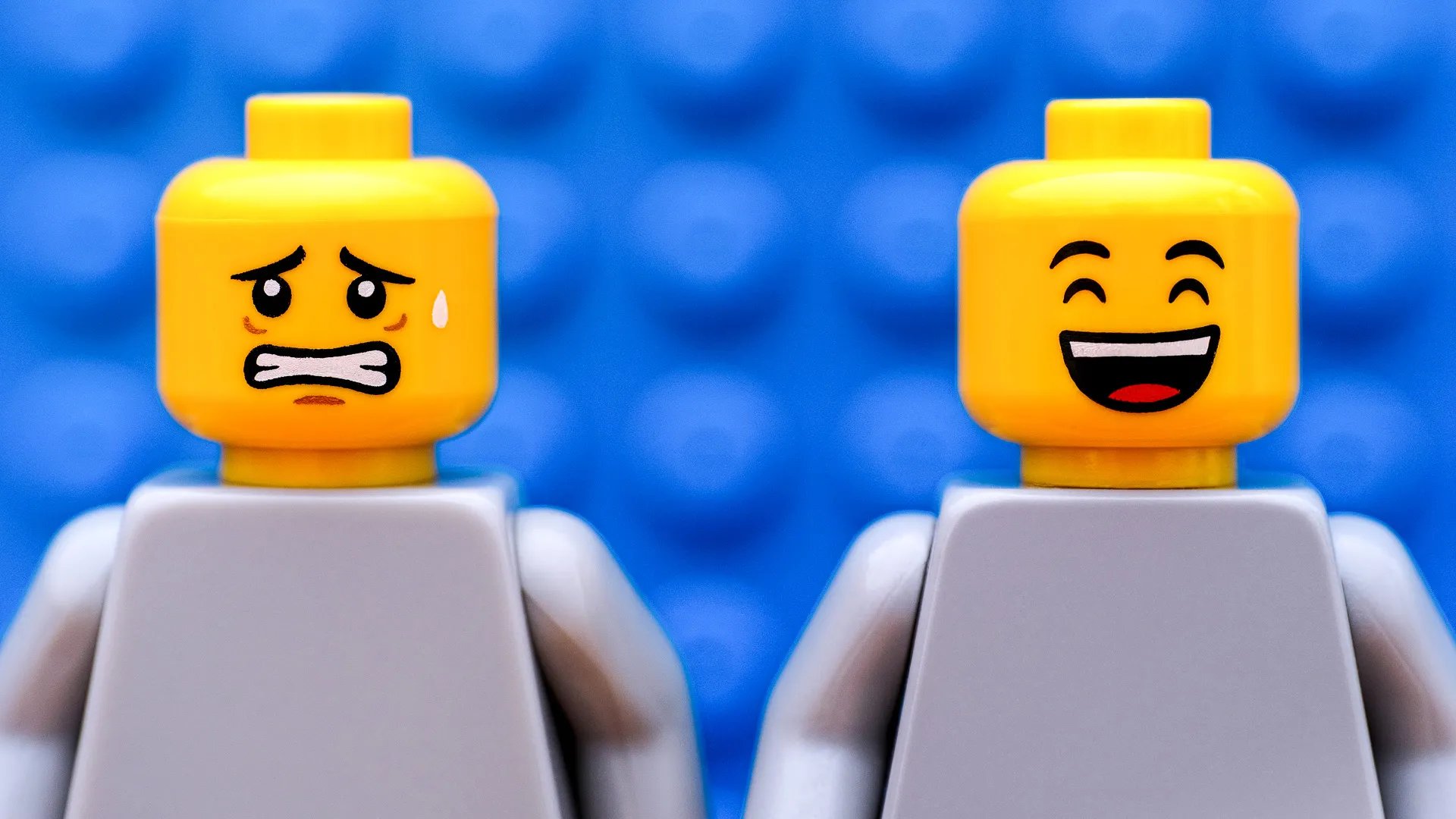 Several major retailers have bit the dust in a wave of bankruptcy filings following the rise of e-commerce, with particularly stiff competition from tech giant Amazon. Sears could be the latest major retailer to fall — the once iconic store has been in bankruptcy proceedings for months, but it might be able to stay in business if it accepts a bid from billionaire chairman Edward Lampert, Reuters reported. If it does not accept the bid, Sears will be forced to liquidate its assets and let go of its 68,000 employees.
Sears isn't the only business that's found itself in the hot seat in recent years. But several companies on the brink of failure have been able to turn their fates around.
Make Your Money Work Better for You
Apple
In today's world, iPhones, iPads and Apple Watches have become ubiquitous, and Apple is one of the most valuable companies on the planet — but it was once on the brink of losing it all.
Two decades ago, Apple was losing $1 billion a year, and the media was predicting an imminent shutdown. But when Steve Jobs returned to the helm, that all changed, HuffPost reported. Jobs launched revolutionary products like the iMac and the iPod, bringing Apple back to the cutting-edge of tech and making it a hit with consumers and investors alike.
Sometimes a fresh set of eyes can turn a company around. If you have a small business, consider hiring someone new — or an outside consultant — who can provide insight into how to make your company better.
Coca-Cola
The adage "if it ain't broke, don't fix it" applies well to Coca-Cola's cautionary tale. On April 23, 1985, the company announced it was launching a new product to replace its original formula that would better suit modern tastes — but in reality, it was a cost-cutting measure to eliminate some of Coke's priciest ingredients from its recipe, Business Insider reported.
Coke drinkers were outraged by the change and organized protests to express their disdain through phone calls and letters. Less than three months later, the company brought its original Coke back.
Moral of the story: If consumers are liking a particular product or service you offer, don't mess with it.
Jack in the Box
In 1993, an E. coli outbreak linked to Jack in the Box resulted in hundreds of infected customers and even four deaths. Although it seemed like this would be the end of the chain, they miraculously bounced back thanks in large part to a successful company makeover. In addition to reinventing itself with a walking and talking Jack mascot, the company recommitted itself to food safety, raising standards and assuring customers about changes to its procedures.
If you're a small business owner, you likely can't run an entire PR and advertising campaign to rehab your image, so it's best to put customer safety first from the beginning.
Make Your Money Work Better for You
Lego
When Jorgen Vig Knudstorp took on the role of CEO of Lego in 2004, the company was on the verge of bankruptcy, Business Insider reported. One of the major issues with the company was that it had no concept of how much it was actually spending to create its toys, and in some cases, was selling them for a loss. Not only did Knudstorp revamp Lego's fiscal strategy, but he also changed their approach to design. Instead of relying on existing in-house designers, Knudstorp recruited Lego superfans to join the design team to make the toys more aligned with what customers actually wanted.
Make sure you always have a clear grasp of your company's finances. If you're losing money, see where the biggest issues are so you can come up with a realistic strategy to fix them.
Marvel
Marvel movies have now grossed a staggering $6.87 billion at the box office, according to Box Office Mojo, but in 1996, the company declared bankruptcy.
Marvel had started rolling out movies through licensing deals with other companies as part of its plan to get out of bankruptcy — Blade was sold to New Line Cinema and X-Men to Fox. Both were huge box office successes but brought little money back to Marvel. The company then decided to bring its movie production in-house, a move that allowed Marvel to keep all of their superheroes in the same universe. The possibilities for sequels and crossovers could now be endless.
With a $525 million financing deal from Merrill Lynch, Marvel released several mega-hits, including 2008's "Iron Man" and 2012's "The Avengers" — both of which blossomed into billion-dollar movie franchises — and was sold to Disney in 2009 for $4 billion. 
If you're currently outsourcing an aspect of your business, do some number crunching to see if you can save money by bringing that expense in-house.
Make Your Money Work Better for You
Netflix
If you don't personally have a Netflix account, you probably have access to the streaming service through someone else's login. But in 2012, the company almost dug its own grave by splitting its business into separate services for borrowing DVDs and streaming, while also upping the subscription price dramatically. As a result of these changes, Netflix's share prices dropped 72 percent, according to Fortune.
Despite the price hikes — and a significant dip in subscribers to the DVD rental service — Netflix is one of the most popular brands that successfully reinvented themselves. The company won customers over by giving them access to content any time, anywhere, and by creating a user-friendly interface and its own original programming, Entrepreneur reported. Through these changes, they were able to more than double their customers in just four years.
Always listen to customer feedback, and if possible, give them what they're asking for.
Old Spice
Before an inventive rebranding campaign, Old Spice was just that stale bottle of aftershave your dad had in his medicine cabinet. In 2010, the company launched its "The Man Your Man Could Smell Like" campaign, featuring over 180 clever videos that starred Isaiah Mustafa. The videos gained millions of views, and a rep for Procter & Gamble Male Grooming told Mashable that Nielsen figures showed an uptick in Old Spice sales as well. 
If sales are down, try giving your company a rebrand. This can be as simple as changing your logo or redesigning your website to give it a fresh new look.
RadioShack
For many years, RadioShack was a leading electronics retailer, but that changed as shoppers starting flocking online for their purchases of TVs, laptops and more. The company filed for bankruptcy in 2017 for the second time in less than three years and ended up closing hundreds of locations. But now the store is making a comeback. In July 2018, RadioShack announced plans to open 100 "express" locations that would be housed in HobbyTown stores, USA Today reported.
If you're having trouble keeping your company's head above water, consider downsizing — whether that means moving to a smaller location or cutting employees to help keep costs down.
Make Your Money Work Better for You
Sbarro
In March 2014, Sbarro filed for bankruptcy — for the second time — after it failed to boost sales by updating its menu and closing down its worst-performing stores, Forbes reported. But just three months later, the fast-casual pizza chain exited bankruptcy thanks to new investors and a new concept: to become the Chipotle of pizza with its Pizza Cucinova locations. Four years later, the company is still serving up slices.
If there's another business in your field that's doing well, try to figure out what's working for them — and if those strategies would work for your business too, adopt them.
Starbucks
Starbucks was hit hard by the financial crisis in 2008 as many people were ditching their lattes for cheaper alternatives. Profits were falling, and from 2008 to 2009, the coffee chain was forced to close 900 stores, Business Today reported. One strategy that then CEO Howard Schultz used to turn the company around was to embrace social media and other consumer-facing technology. Rather than pushing products on Twitter, Starbucks used the platform to engage with customers and build an online community. It was also one of the first companies to implement a user-friendly mobile app.
Social media can be a great way to interact directly with your consumers and give your company more of a "personality." When used right, having an active and engaged presence on platforms like Twitter, Facebook and Instagram can give you a leg up over other businesses in your field.
Toys R Us
Could a re-brand be Toys R Us' savior? The toy company previously declared bankruptcy and closed all of its stores, but in October 2018, financial firms with holdings in the original Toys R Us brand announced plans to relaunch as a wholesale business called Geoffrey's Toy Box, USA Today reported. The new venture will feature Toys R Us' iconic mascot, Geoffrey the Giraffe. The lenders also said they plan to open Toys R Us pop-ups within other retailers, and they plan to relaunch Toys R Us and Babies R Us stores down the line. 
If you currently market a product direct to consumer, consider if going wholesale would be better for your business.
Keep reading to learn about the biggest moneymakers and flops of top companies.
More on Business
We make money easy. Get weekly email updates, including expert advice to help you Live Richer™.
About the Author