How to Sprinkle a Little Disney Magic on Your Business to Increase Profits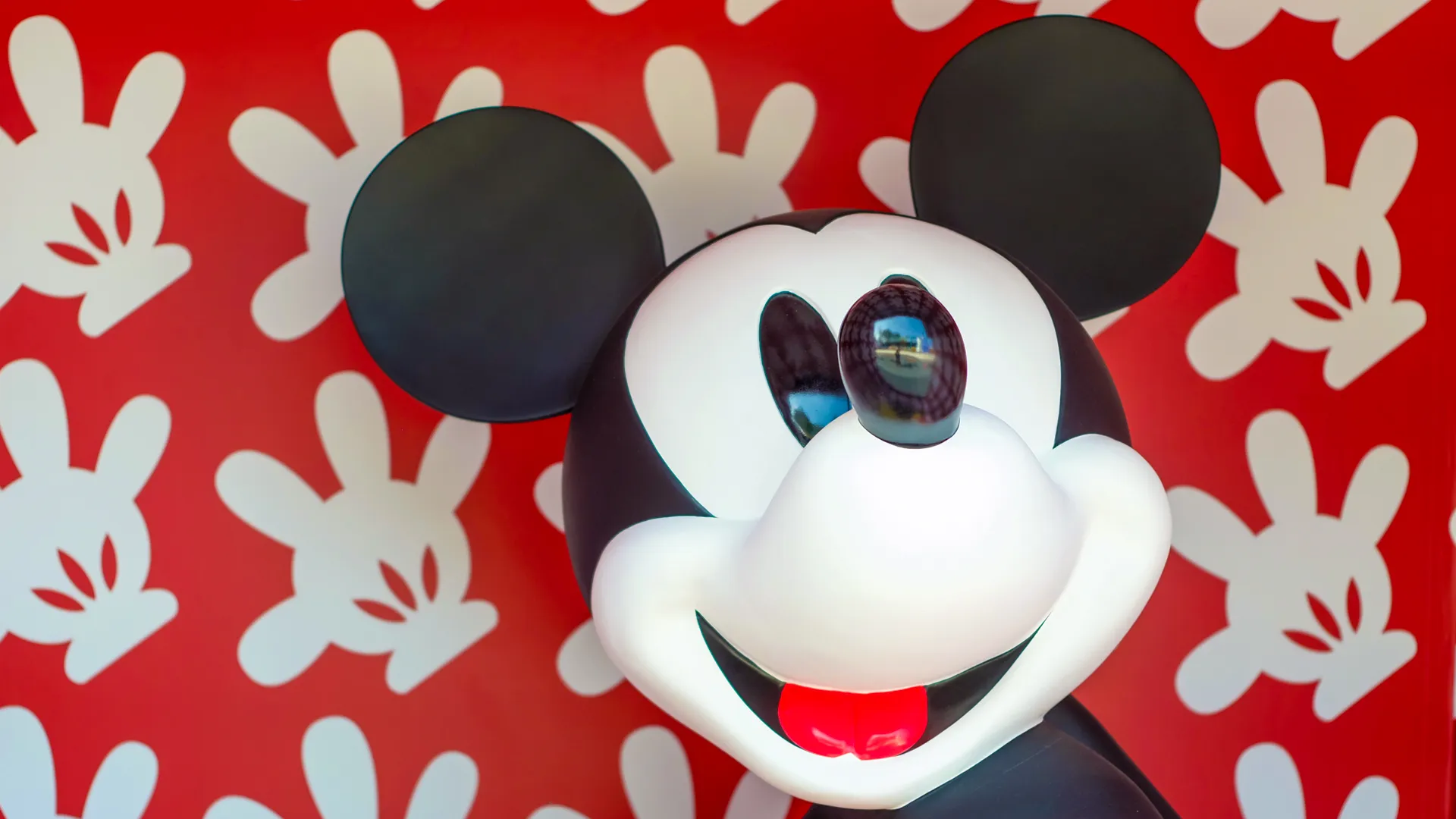 When people think of Disney, they tend to think of one thing and one thing only: money. Or at least, if you're a parent who is logging onto Disney Resorts' website and just now realizing how much a family trip to Disney World will cost, the two words have likely become synonymous. However, for many people, Disney represents something very different: a tradition of family-friendly fun and uplifting experiences people can share with their children.
And all that, in a sense, might be the real magic of Disney. Despite being a $150 billion-plus company that rakes in over $50 billion in sales a year, it has a public image that many businesses and nonprofit organizations would kill for. And fortunately for you, some of that business magic can help you make your own business a little more magical just as it helped Disney become the entertainment juggernaut it is today.
Create a Lasting Bond With Your Customers
When is a product no longer just a product? From amusement parks to animated movies, Disney has managed to make what it sells more than just a ticket or a movie. They're experiences from your childhood that you can then share with your own children years later, moments that manage to transcend the commercial and weave themselves into the fabric of childhood itself.
That might be easier to do with a cartoon mouse than, say, a hardware store, but the principle still applies. If your store is a place to buy wrenches, you might do just fine. But if your store is the place where people bring their children to buy their first tool set, well, don't expect Disney money per se, but you will elevate your business to another level — and generation.
Make Your Money Work Better for You
Don't Compromise on Quality
Of course, although it's never easy to know precisely how your business can build a long-lasting bond with its customers, there's one sure way to ensure it won't happen: a lack of quality. No matter how magical it is buying tools with your dad for the first time, if they break a week later, that's probably all you'll remember.
For everything else it's done over the years, Disney has consistently put out an excellent product, from Disneyland to "The Lion King." However you feel about Disney's movies and characters, the company continues to win over its target audience decade after decade. And even though not every quality product builds a lasting bond with its customers, almost every product with a lasting bond is of high quality.
Branding, Branding, Branding
Of course, there's another subtext to Disney's success in that your consumers need to know who it is that's providing them with this special experience — and that's where branding comes in. From the Mickey Mouse hats to the white castle backlit by fireworks, Disney gives a clear sense of what it is and why it's making your experience unique at every turn.
Disney has helped customers draw connections between important parts of their lives and its specific brand, not just theme parks or animated films in general. For your business, keep in mind that it's important to deliver quality, but it's just as important that the people enjoying your product know who gave it to them and that you'll be there to give them that same great experience time and time again.
Make Your Money Work Better for You
Bring Families Together
Okay, so this might be harder to do if you, say, rent out industrial equipment than run an ice cream parlor, but it's still one business lesson that's hard to miss when you look at Disney.
For every one child you can attract to your business — unless you're building a gingerbread house in the woods — you're also attracting at least one parent or guardian. And if you can help the parent share in their child's joy, you're not only creating a valuable connection with your product, you're also probably roping in more future customers in the form of younger siblings or other parents finding out about you by word of mouth.
Family-friendly means, among other things, that you aren't leaving any potential consumers behind. If you can produce something everyone can enjoy together, you're building a broader customer base for your product.
Personal Story: How We Got Away With a Super-Discounted Disney Vacation
Give Your Business a Friendly Face
Although not everyone can have a mascot like Mickey Mouse to help sell their wares, anyone can learn from Disney's example. Giving your business a friendly face, a character that can represent you and your brand is a great way to help cement a connection with your customers. A single entity that personifies everything you want your brand to represent can be a great way to convey your message.
And although it's hard to miss with a cute, cartoon animal, don't forget that Disney himself didn't shy away from touting the "Uncle Walt" image. So even though a cartoon rodent might not be appropriate for, say, a law firm, you might be able to step into the role yourself. Consider what your message is about and how to best convey it.
Make Your Money Work Better for You
Sell More to Your Loyal Customers
Acquiring new customers is almost always important, but it can also be expensive — five to 25 times as expensive as retaining an existing customer, depending on your field, according to the Harvard Business Review. And as Disney has proven, it's possible to expand sales even while you're serving your existing clients.
Disney does a lot to create lifelong-loyalty among its fans, and it also does plenty to keep selling more and more to those existing customers. From merchandise to Disney World resort packages to action figures and stuffed animals, it's all part of making sure the company isn't overlooking the value of its existing customers. So before you start spending a lot of money on a new marketing campaign to bring on new customers, consider looking at how you can leverage the loyalty of your existing clients into more business.
Serve Each Segment With the Others
As loathe as anyone outside a corporate teamwork seminar is to use the term, Disney is a great example of why "synergy" matters. Across its broad media empire, Disney has many different pieces each working in conjunction with the next. Its films are big moneymakers, but they're also invaluable marketing for the theme parks and merchandise. All told, each piece of the empire builds the brand and helps seamlessly guide customers to the next part of it that they might also love. That not only boosts sales, but it helps Disney leverage each marketing or branding effort across its entire portfolio.
In your business, understanding how each segment serves the next and how they can each benefit from one another can be the key to translating small successes — or even failures — into big success.
Make Your Money Work Better for You
Acquire the Competition
Three of the most significant pieces of Disney's media empire actually started long, long ago in a company far, far away. The company purchased Pixar for $7.4 billion in 2006, Marvel for $4.24 billion in 2009 and Lucasfilm for $4.05 billion in 2012 — making for some of the biggest mergers of all time.
Buying up the competition — when possible — can make a lot of sense. Not only are you removing a barrier to your business, but the assets you acquire are likely going to fit well into your existing business model. After all, you wouldn't be competing with them if they weren't doing work very similar to yours.
Leverage Your Assets
You might note above that Disney paid a mere $4.24 billion for Marvel back in 2009. Since then, the three "Avengers" movies alone have hauled in just shy of $5 billion in global box office gross, before you even start considering the dozens of other films, television series, merchandising and other surrounding businesses that are also producing their own mountains of money. Suffice to say, you would need a lot more than $4.24 billion to buy it back today.
It's an important reminder that value is relative, and the ability of a particular business to leverage an asset can mean it's worth a lot more in your hands than it is in someone else's. So, don't overlook your ability to take what you already have and make it into something much more valuable.
Off Brand Doesn't Have to Mean Off Site
Although Disney goes to great lengths to ensure that everything bearing its trademark serves its brand, plenty of what it owns doesn't have its brand on it. In fact, large sections of the media empire Disney owns don't go out of their way to make Disney's ownership clear. Networks like ABC and ESPN are owned by Disney but not marketed as such, and Disney has always used a network of smaller studios to release films that don't fit within the carefully cultivated image of the company.
So, for your own business, you might not want to settle on a single brand identity. If you have a quality product that just doesn't fit your brand, you might not be facing such a difficult choice after all. As long as you can keep them separate in the eyes of your customers, you don't have to damage your core offering by putting it out there.
Make Your Money Work Better for You
A Captive Audience Will Overpay for Food
Disney, sports stadiums and movie theaters all have one thing in common: expensive food. Everyone knows how much a hot dog costs. But get folks inside a theme park and give the hot dog a name involving their favorite cartoon and all bets are off. There's nothing magical about charging $5.25 for a churro, but it definitely makes for some hefty profits.
If you're the only vendor providing a service, item or hamburger to a nearby customer, chances are they'll pay more than you think, that is, if they're hungry enough.
Click through to read more about essential leadership tips with ones from Apple's Tim Cook and Steve Jobs.
More on Business
We make money easy. Get weekly email updates, including expert advice to help you Live Richer™.