The 20 Industries Will Never Be the Same After COVID-19

7 min Read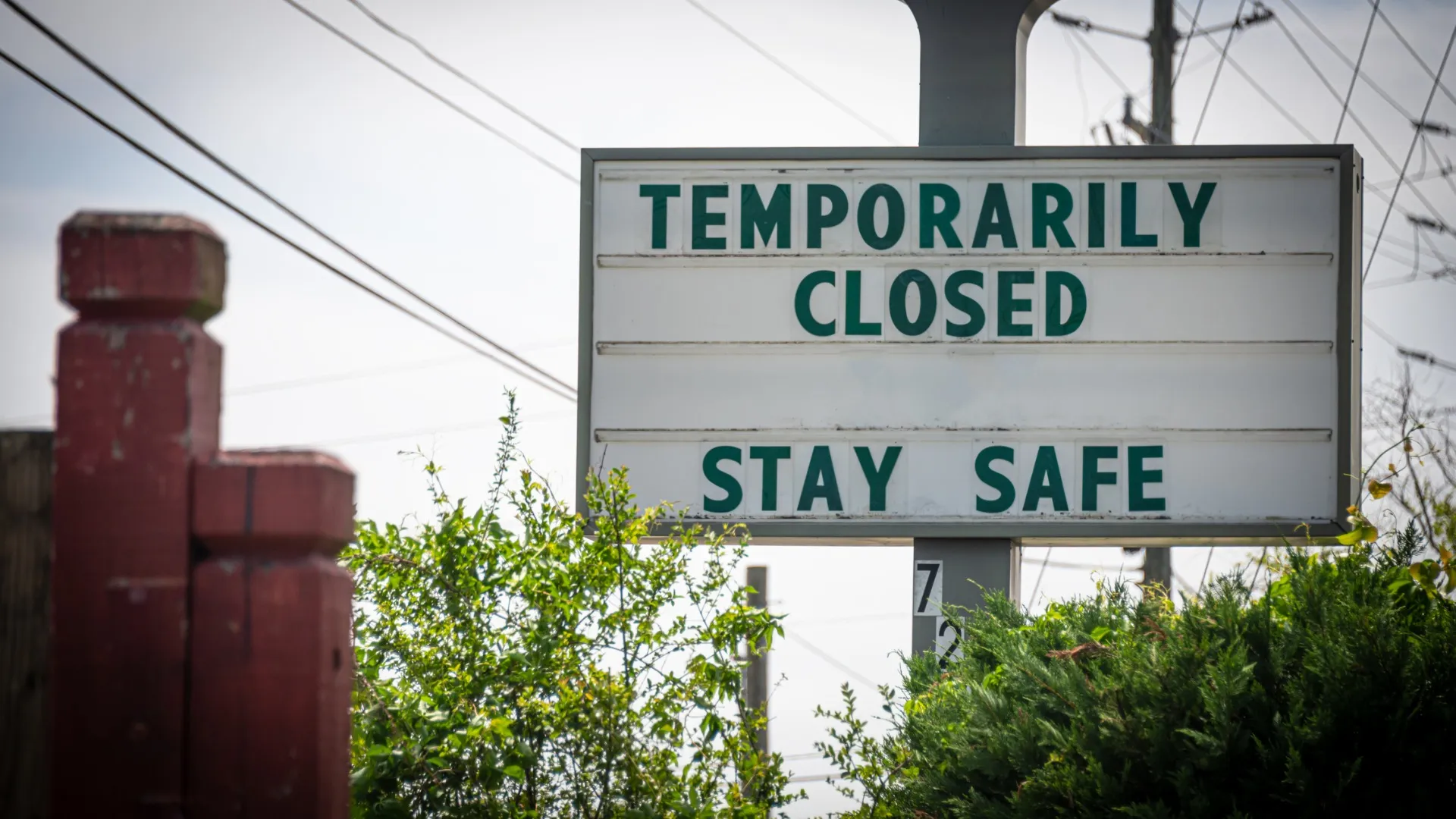 Make Your Money Work Better for You
Hotels
Due to an obvious lack of travel, hotels lost significant business. During 2020, hotels saw an average occupancy rate of 44%. Some hotels, however, put the empty rooms to good use. In New York, 1,200 hotel rooms were used for COVID-19 testing and tracing during the summer of 2020. Now that vaccines are becoming more widely available, hotels are offering deep discounts to attract business again.
Learn More: How To Save Money During COVID-19
Airlines
Airlines in the United States suffered tremendous losses in 2020. U.S. passenger airlines saw a $35 billion net loss. Demand for airline cargo space, however, was at an all-time high in 2020. Nevertheless, even with cargo deals, experts estimate it will take years for the airlines to recover.
Check Out: 12 COVID-Proof Money Tips From Financial Planners
Restaurants/Bars
According to the National Restaurant Association, restaurants made $240 billion below projected sales for 2020. The association also reports more than 110,000 bars and restaurants closed last year, either temporarily or for good, losing 2.5 million jobs in the process.
Takeout helped sustain some businesses, though, and more restaurants are starting to reopen with restrictions in place.
Ouch: Justin Bieber, Billie Eilish and Other Musicians Set To Lose Millions to COVID-19
Casinos
No crowds and no traveling means bad news for casinos. Atlantic City reported an 80% decline in profits for 2020. That equals about $594 million. Nevada lost $6.3 billion in gaming revenue between 2019 and 2020. Casinos are back open now, and with more vaccines rolling out, some economic recovery is expected after summer of 2021.
What Next? Almost Every State Is In Debt Thanks to COVID-19 — What Now?
Sports
The loss of professional spots cost 1.3 billion jobs and $28.6 billion in revenue. Canceled sports events also cause a ripple effect that hurts sales for sports bars and hotels. Teams played without fans in the seats. Some stadiums are now starting to allow fans back with limited capacity.
Make Your Money Work Better for You
Movie Theaters
Box office revenue dropped $13 billion in 2020, with the movie industry losing about $32 billion. Studios that pushed films back for a 2021 release also lost money on marketing, as they had to budget for two promotional cycles now.
Experts predict more studios will release straight to streaming services in the future. As for theaters, their offerings might expand to attract bigger audiences. We may see more plays or very special episodes of  TV shows on the big screen.
Performing Arts
Theaters shuttering for plays, musicals and other live events caused a 54% dip in revenue in 2020. Arts organizations have adapted by having virtual events, having outdoor events or setting up their seating inside to accommodate social distancing regulations.
Stage productions are starting to come back by implementing regular COVID testing or keeping performers in pods to prevent them from getting sick.
Amusement Parks
Theme parks in the United States saw a 40% decline, translating to a loss of more than $18 billion in 2020. This shook out to be about 125,000 jobs that had to be cut. Many theme parks have already reopened in 2021.
Cruises
Tight quarters, hundreds of people and buffets are all things you can find on a cruise—and they're all factors that contribute to the spread of COVID-19.
Since the pandemic shut cruise ships down, the United States cruise industry has lost $32 billion in revenue. Currently, many cruises have still not been reinstated.
No More Cruise Life: Will Carnival Say 'Bon Voyage' to the US If It's Not Allowed To Sail?
Clothing Stores
WFH chic cost fashion retailers a lot in 2020. Apparel sales declined 22%, equaling out to about $100 billion in losses. Of course, athleisure sales have gone up dramatically. Reports show sweatpants, sweatshirts and the like accounted for 31% of clothing purchases in 2020.
Make Your Money Work Better for You
Laundry & Dry Cleaning
Once working from home became the norm, clothing care stopped being a top priority. This left personal services among the hardest hit during the pandemic. Laundry and dry cleaning businesses lost more than 228,000 jobs in 2020. It's estimated that 1 in 6 dry cleaners have closed or gone bankrupt due to COVID-19.
Mining
Mining as an industry had a 13.1% unemployment rate in December of 2020. Gold prices have dropped between 40-50% since 2019. Due to a revamp of operations and reliance on renewable energy, mining is on the road to recovery.
Construction
More than 1 million construction jobs were lost at the onset of the pandemic. Though residential construction has started to climb with more people considering buying a home, nonresidential projects have struggled to match the same progress.
Manufacturing
With many people working together in one space, manufacturing became a difficult industry to navigate in the midst of a contagious illness. Only 56% of manufacturing plants were operating at full capacity at the peak of the pandemic. Factories pivoted their efforts to assemble items like masks, hand sanitizer and other PPE in high demand.
Oil & Gas
At the height of the pandemic, gas fell to its lowest consumption rate in decades. This caused 51,000 layoffs in the oil industry in March of 2020 alone. Though more people are returning to an office or going on more trips, the rising popularity of electric vehicles could pose a huge challenge to the oil industry's recovery.
Automotive
When commutes halt, so do car sales and repairs. New car sales went down by 42% and used car sales went down by 20%. Repair shops are depending on people hitting the road with aging or out-of-use cars to try and make up the money on their repairs.
Make Your Money Work Better for You
Gyms
Fitness clubs reportedly lost more than $15 billion in revenue and cut 480,000 jobs. Even when 87% of gyms reopened in September of 2020, 60% of members did not return. Many gyms are now pivoting to virtual classes after seeing their success skyrocket during the pandemic.
Real Estate
Home sales in 2020 sank to the lowest they'd been since the housing crisis in 2007. New listings were also down 40%, leaving real estate agents without much to depend on for income. Though demand has come back, there still hasn't been much of a rise in supply, resulting in a slow recovery.
Financial Institutions
Because of COVID-19, banks were forced to switch to entirely online payments, lowering the amount of cash available for customers to withdraw. Additionally, banks saw an increase in loan applications, but with an economic downturn in motion, capital reserves were stressed. This makes banks' restrictions for loans even tighter, denying more people money as a result.
Conventions
The cancellation of business conferences and entertainment conventions is estimated to cost local economies more than $1.1 billion. Tech companies also used conventions as an opportunity to unveil and sell new products.
Since 2020, many conventions have been done virtually from home or another location, with an option to donate virtually.
More From GOBankingRates
About the Author