15 Most Notorious Product Recalls of All Time
Check out some of the worse product blunders to date.
Evannovostro / Shutterstock.com
Medications, cars, electronics and toys have all been recalled by major brands due to safety issues and health risks. In addition to causing a loss of profits, these recalls can end up ruining a company's reputation — in some cases leading to bankruptcy.
From the Ford Pinto to the Samsung Galaxy Note 7, click through to recap the most notorious product recalls of all time. Find out which companies were able to bounce back, and which failed.
1/15
Greg Gjerdingen / Flickr.com
Ford Pinto (1978)
Recall: 1.4 million vehicles
Cost: Millions in settlements (exact amount not disclosed)
Ford knew there was a safety issue with the fuel tank design of the Pinto before it released the vehicle, but the company decided it was more cost-efficient to pay for injury claims and repair costs than to fix the problem ahead of time, Popular Mechanics reported. In 1977, a Mother Jones investigation revealed the fire danger inherent in the Pinto's design, and later that year, an Orange County, Calif. man was awarded $125 million in damages after his Pinto burst into flames during a low-speed accident. The number of total deaths caused by Pinto fuel tank fires varies by report, but ranges between 27 and 180.
In 1978, Ford recalled all Ford Pintos from model years 1971 through 1976, and upgraded them with the necessary shield and enforcements to make the fuel tank safe. The actual cost of the vehicle recall was minimal compared to the loss of future sales. Consumers had lost their trust in Ford, and for many years opted to buy their cars elsewhere.
2/15
Austin Kirk / Flickr.com
Tylenol (1982)
Recall: 31 million bottles
Cost: $100 million
In 1982, seven people in Chicago died after taking Extra-Strength Tylenol capsules that had been laced with cyanide. In response, Johnson & Johnson recalled 31 million bottles of Tylenol capsules, and offered consumers the safer tablet form as a replacement product free of charge. Although Johnson & Johnson spent $100 million on the recall, the company was ultimately rewarded in the form of consumer trust after the swift recall. The company reintroduced its Tylenol capsules two months later — this time in tamper-proof packaging — and its sales recovered.
Did You Know: These Huge Corporations Own Your Favorite Brands
3/15
OSX / Wikimedia Commons
Ford Explorer and Firestone Tires (2000-2001)
Recall: 19.5 million tires
Cost: $3.1 billion
In two waves of recalls, Ford recalled 19.5 million Firestone Wilderness tires. The tires, which came standard on the Ford Explorer SUV, were associated with more than 100 deaths involving vehicles that rolled over after the tread separated on one of the tires, according to the National Highway Traffic Safety Administration.
Ford and Firestone each tried to blame the other company for the safety issues, with Ford CEO Jacques Nasser saying the tires were unsafe, and Bridgestone/Firestone CEO John Lampe countering that "the real issue here is the safety of the Explorer." Ford estimated at the time that the cost of the 2001 recall would be $2.1 billion, while the initial recall cost $1 billion.
Also Check Out: Food Recalls Cost Millions — and Companies Aren't the Only Ones Paying the Price
4/15
BW Folsom / Shutterstock.com
Vending Machine Jewelry (2004)
Recall: 150 million pieces of toy jewelry
Cost: $3.5 to $10.5 million
In 2004, the Consumer Product Safety Commission recalled 150 million toy bracelets, rings and necklaces that had been sold in vending machines across the U.S. over an 18-month period for possibly containing dangerous amounts of lead. Although only about half of the jewelry pieces contained unsafe levels of lead — putting consumers at risk of lead poisoning if swallowed — it was difficult to distinguish which ones were affected, so all products were recalled. The recall affected four different jewelry manufacturing firms.
No reports of injury or illness were associated with the recalled toys, but the recall was put in place as a precautionary measure. The recall applied mostly to pieces that had already been sold, but also included 14 million pieces that had been in machines and needed to be removed, or were on their way to being sold. The value of the 14 million pieces was estimated to be between $3.5 and $10 million, The New York Times reported.
"There is actually a lot of success in this story," Hal Stratton, then-chairman of the CPSC, said at the time. "We've caught the problem before any known significant damage, and the companies have agreed to the heartburn of a recall and have cooperated fully."
Don't Miss: The Biggest Flops from Facebook, Samsung and More
5/15
David Jordan / Wikimedia Commons
Vioxx (2004)
Recall: Drug used by an estimated 20 million Americans
Cost: $6.4 billion
Pharmaceutical giant Merck & Co. recalled the pain relief drug Vioxx in 2004 after the FDA determined that the drug may have contributed to 27,785 heart attacks and sudden cardiac deaths between 1999 and 2003, Consumer Affairs reported. At the time of the recall, an estimated 20 million Americans had taken the drug. Although Merck recalled the drug, the company did not take responsibility for the cardiac issues. "Because heart attacks and strokes occur in the general population, one cannot say that if someone had an event while taking Vioxx, that Vioxx caused it," a Merck spokesman said at the time.
The recall had major financial implications for Merck. The company lost an estimated $725 million in sales and ended up paying out billions in lawsuits. In 2008, Merck settled most of its product-liability lawsuits for a total of $4.85 billion, and in 2016, Merck agreed to pay $830 million to settle a federal class-action lawsuit stemming from allegations that the company failed to adequately inform investors about the health risks associated with Vioxx, Reuters reported. Between the sales loss and lawsuits, Merck lost over $6.4 billion due to the recall.
However, Merck is still considered one of the most reputable pharmaceutical companies in the world, according to Forbes.
Crazy, But True: The Most Ridiculous Lawsuits and Payouts
6/15
pio3 / Shutterstock.com
Bextra (2005)
Recall: Sales of Bextra were $1.3 billion the year before the recall
Cost: Over $2.3 billion
In 2005, the FDA requested that Pfizer recall the painkiller Bextra due to its potential link to increased risk for serious cardiovascular adverse events, including death, stroke and life-threatening skin reactions. Bextra was in the same class of drugs as Vioxx.
In addition to experiencing a dramatic decrease in earnings following the recall, Pfizer lost billions to settle a lawsuit with the Justice Department. The pharmaceutical company was forced to pay $1.3 billion in criminal charges for promoting the sale of Bextra for uses and doses that were not approved by the FDA. Pfizer paid an additional $1 billion to settle a civil charge that it had been illegally marketing Bextra and three other drugs.
While $2.3 billion may seem like a significant loss, it's a small percentage of Pfizer's earnings: The pharmaceutical giant predicts its year-end revenue for 2017 will be $54 billion, CNBC reports.
7/15
Craig Wyzik / Flickr.com
Dell Laptops (2006)
Recall: 4.2 million laptop batteries
Cost: $400 million
Dell recalled 4.2 million batteries used in its notebook computers due to a fire hazard. The U.S. Consumer Product Safety Commission reported that the laptop's lithium-ion batteries, which were made by Sony, could overheat and cause fires. At the time of the recall, six incidents had been reported in which the battery had overheated and caused damage to property and furniture, but no injuries had been reported. Consumers were told to remove the batteries and contact Dell to receive a safe replacement battery.
Because the batteries were made by Sony, that company was expected to bear most of the cost of the recall, the Associated Press reported at the time. Analysts determined the cost of the recall would be between $200 and $400 million.
8/15
Suphatthra China / Shutterstock.com
Mattel Toys (2007)
Recall: 21 million toys
Cost: $50 million
Mattel and its Fisher-Price subsidiary announced the recall of millions of toys and accessories — including Barbie playsets, Sesame Street baby toys and Dora the Explorer figurines — due to a lead poisoning hazard in 2007. According to the U.S. Consumer Product Safety Commission, the recalled toys were decorated with paint that could contain excess levels of lead, which can be toxic if ingested by young children. The recalled toys had been manufactured in China. No injuries had been reported at the time of the recall. Affected customers were instructed to return the product to receive a voucher for a replacement toy of equal or lesser value.
Mattel agreed to settle a class-action lawsuit brought by families who purchased the affected toys or received them as gifts. The settlement was estimated to total at least $50 million.
Despite the recall, Mattel and its subsidiaries are still among the most valuable toy brands in the world.
See: How Your Favorite Brands Reinvented Themselves and Made Big Money
9/15
Jenoche / Shutterstock.com
Hallmark/Westland Meat (2008)
Recall: 143 million pounds of beef
Cost: $500 million
The Chino, Calif.-based Hallmark/Westland Meat Packing Co. voluntarily recalled 143 million pounds of beef after the USDA's Food Safety and Inspection Service deemed the meat "unfit for human food." A USDA Food Safety and Inspection Service investigation found that the company had been using cattle that did not pass inspection. In addition to destroying millions of pounds of meat, the company was sued by the Humane Society of the United States for abusing its cows. In 2012, a $500 million settlement was reached. The company had previously gone bankrupt following the recall.
The Hallmark/Westland meat recall was one of the largest food recalls of all time.
10/15
Ryan Finnie / Flickr.com
Toyota and Lexus Floor Mats and Cars (2009-2010)
Recall: 4.2 million floor mats and 2.3 million vehicles
Cost: $3.2 billion
Toyota issued two separate recalls affecting millions of customers in 2009 and 2010. In September 2009, Toyota recalled the floor mats of 4.2 million Toyota and Lexus vehicles after it was determined that a floor mat had interfered with the gas pedal in a fatal crash involving a Lexus ES350. The company advised customers to remove floor mats from affected vehicles, and for dealers to secure floor mats with zip ties to prevent interference with the gas pedal. In a separate January 2010 recall, Toyota recalled 2.3 million vehicles because of an issue with the gas pedal.
Toyota estimated that the recalls would cost the company $2 billion due to a loss of sales and service fees to fix faulty gas pedals and floor mats. In addition, the company paid a $1.2 billion fine to the Justice Department in 2014 for lying to regulators, Congress and the public about its vehicles' sudden acceleration issues.
Toyota seems to have bounced back from its PR disaster: U.S. News recently ranked Toyota as one of the most reliable car brands.
Also See: What You Need to Know about the Chrysler and Honda Recalls
11/15
Halfpoint / Shutterstock.com
Infantino Baby Slings (2010)
Recall: 1 million baby slings
Cost: $8 million
The U.S. Consumer Product Safety Commission and Health Canada recalled Infantino "SlingRider" and "Wendy Bellissimo" baby slings after three infant deaths were reported. The deaths were caused by suffocation due to aspects of the sling's fabric and design. Owners of the recalled slings were told to stop using the slings for infants under four months, and to contact Infantino for a free replacement product.
A mother of one of the infants who died sued Infantino LLC and received an $8 million settlement, the Pittsburgh Post-Gazette reported.
Sunland Peanut Butter (2012)
Recall: 240 varieties of peanut and almond butter
Cost: $100 million
Sunland Inc. recalled 240 types of its peanut butter and almond butter products after one of its products sold in Trader Joe's was linked to a salmonella outbreak. The 2012 recall came following a report from the FDA and CDC that the Creamy Salted Valencia Peanut Butter sold in Trader Joe's — which is manufactured and packaged by Sunland — was linked to 35 salmonella illnesses in 19 states.
In November 2012, the FDA called for Sunland to suspend its operations, and in October 2013, Sunland filed for bankruptcy, citing $100 million in liabilities. It officially closed its factory that fall.
13/15
sraphotohut / Shutterstock.com
Takata Airbags (2014)
Recall: 287.5 million airbag inflators
Cost: $24 billion
The National Highway Traffic Safety Administration called for the recall of Takata airbags, which can be found in BMW, Chrysler, Ford, General Motors, Honda, Mazda, Mitsubishi, Nissan, Subaru and Toyota vehicles, after it was determined that an airbag inflator defect could lead the airbag to explode, causing serious injury or death. Tens of millions of U.S. vehicles are affected by the recall, and those whose cars are part of the recall have been instructed to return their car to its dealership for repairs.
According to the NHTSA, as of July 2017, Takata airbag inflators have been linked to 12 deaths and more than 200 injuries in the U.S. Bloomberg estimated the recall would cost Takata $24 billion. The Japanese company filed for bankruptcy in June 2017.
14/15
Photomans / Shutterstock.com
Samsung Galaxy Note 7 (2016)
Recall: 1 million phones
Cost: $10 billion
Samsung recalled 1 million of its Galaxy Note 7 smartphones in September 2016 because of "serious fire and burn hazards," USA Today reported. According to the U.S. Consumer Products Safety Commission, "Samsung had received 92 reports of the batteries overheating in the U.S., including 26 reports of burns and 55 reports of property damage, including fires in cars and a garage." The South Korea-based company decided to permanently halt sales and production of the phone after announcing the recall. Most major wireless carriers allowed customers who bought the Galaxy Note 7 to exchange it for a new device.
The recall was extremely costly for Samsung: CNN estimated that the company would take a $10 billion hit as a result of the recall, due to a decrease in its market value and a dent in sales and profits.
Related: Galaxy S8 Release Could Bring Financial Redemption for Samsung
15/15
Faiz Zaki / Shutterstock.com
Volkswagen Diesel Cars (2016)
Recall: 633,000 vehicles
Cost: More than $14.7 billion
Volkswagen enacted a recall on its diesel vehicles manufactured between 2009 and 2016 after the car company admitted to cheating on emissions tests. Volkswagen reached a $14.7 billion settlement to compensate affected 2-liter diesel engine car owners and address environmental harm, according to Consumer Reports. The affected cars are safe and legal to drive, but as part of the settlement, car owners are allowed to sell their cars back to VW for its blue book value, and receive a cash bonus as well. The cash compensation paid to owners ranges from $5,500 to $9,900, depending on the model, mileage and features of the vehicle.
In addition to paying back customers, Volkswagen agreed to pay $2.7 billion to fund efforts to reduce nitrogen oxide emissions in areas with severe smog, and pledged to invest $2 billion to manufacture and promote the sale of electric vehicles.
While consumers initially condemned Volkswagen for lying about the environmental friendliness of their vehicles, the settlement seems to have assuaged concerns. "We're pleased that VW owners and lessees have the option to choose what to do with their faulty cars, and will get significant cash compensation regardless of their choice," William Wallace, a policy analyst at Consumer Reports, previously said. "We are also glad that the settlement addresses the harmful environmental and dangerous air quality impacts from these faulty vehicles."
Up Next: United Airlines, Samsung and Other Brands That Lost Big Over PR Scandals
Note: Images are for illustration purposes only and don't always depict the event as described.
About the Author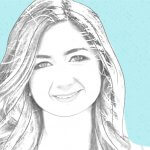 Gabrielle joined GOBankingRates in 2017 and brings with her a decade of experience in the journalism industry. Before joining the team, she was a staff writer-reporter for People Magazine and People.com. Her work has also appeared on E! Online, Us Weekly, Patch, Sweety High and Discover Los Angeles, and she has been featured on "Good Morning America" as a celebrity news expert.