Mario Kart and 18 More of the Bestselling Video Games of All Time
Addictive, immersive and generating billions.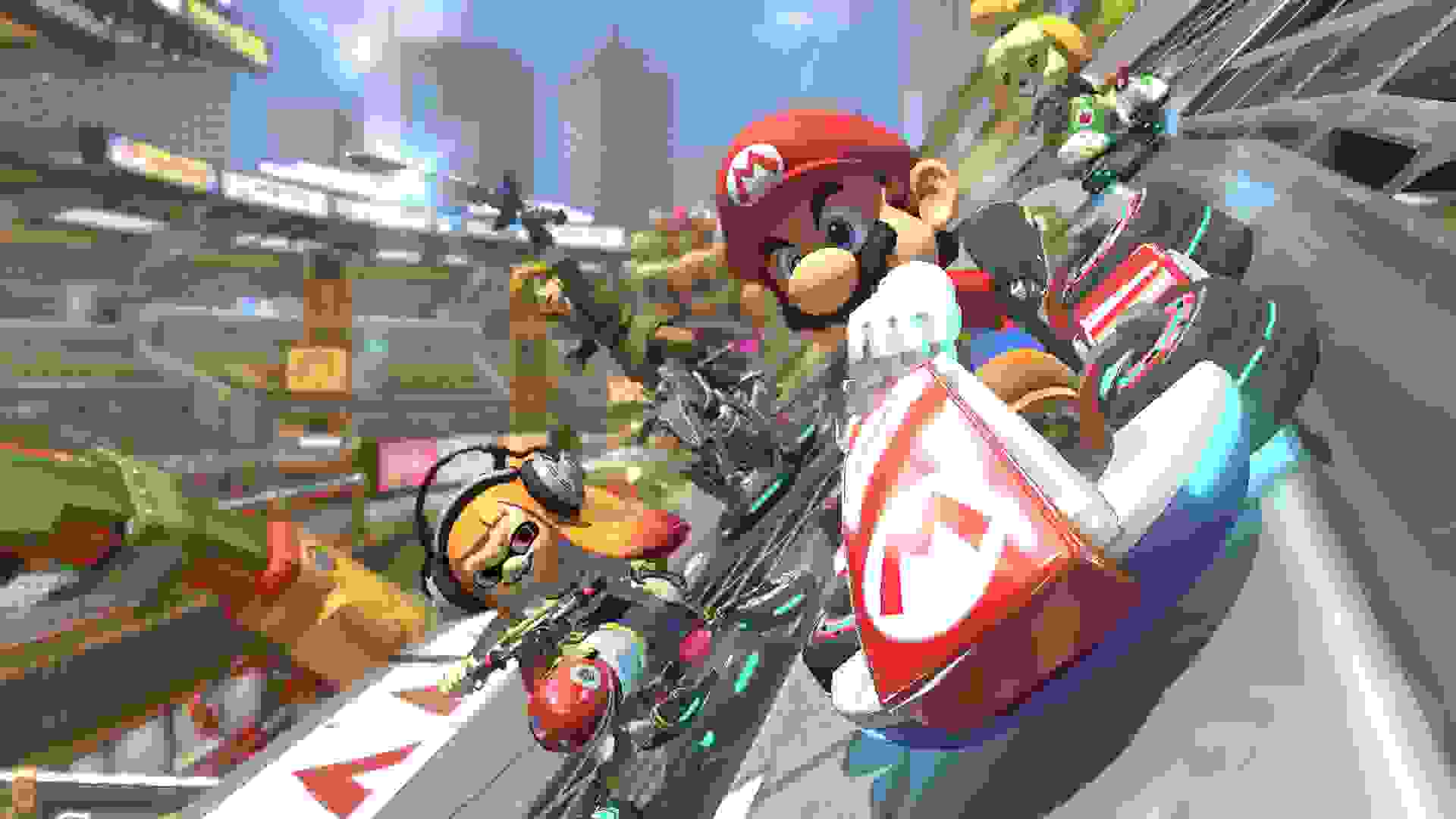 Video games have come a long way since the debut of Spacewar! in the early '60s — both in terms of graphics and market share. The video gaming industry was already one of the most complex and profitable in the entertainment sector, and then the pandemic enhanced its value even more.
Find Out: 25 Biggest Companies You've Never Heard Of
Learn More: The Classic Brands You Love Are In Trouble
Some of the biggest hits were social games like Animal Crossing: New Horizons, which was such a success it drove Nintendo Switch consoles to be sold out everywhere for months in 2020. The reason for the trend was clear. 
By the end of 2020 and into 2021, outlets like the BBC, Washington Post, and USA Today were reporting that video games did more than help bored shut-ins pass empty hours during quarantines. Gaming, it turns out, went a long way in relieving not just boredom, but also stress. Studies showed that video games kept isolated people connected, preserved friendships, and fostered bonding from afar.
Part time-killer, part social lifeline, and part therapy, the world of gaming picked up many new diehard fans during the pandemic — and they're not going anywhere now that the restrictions are being lifted.
Check Out: What's Next for Disney and Other Big Companies in 2021
A recent survey by Google found that 40% of new gamers say that they're going to keep playing even once the pandemic has ended, while one-third of gamers say they'll probably continue to spend money on games.
Now that gaming is enjoying its moment in the spotlight, it's worth taking a glance at which games have sold the most copies over the years.
Here's a look at the 19 bestselling video games of all time.
Last updated: July 23,  2021
Make Your Money Work Better for You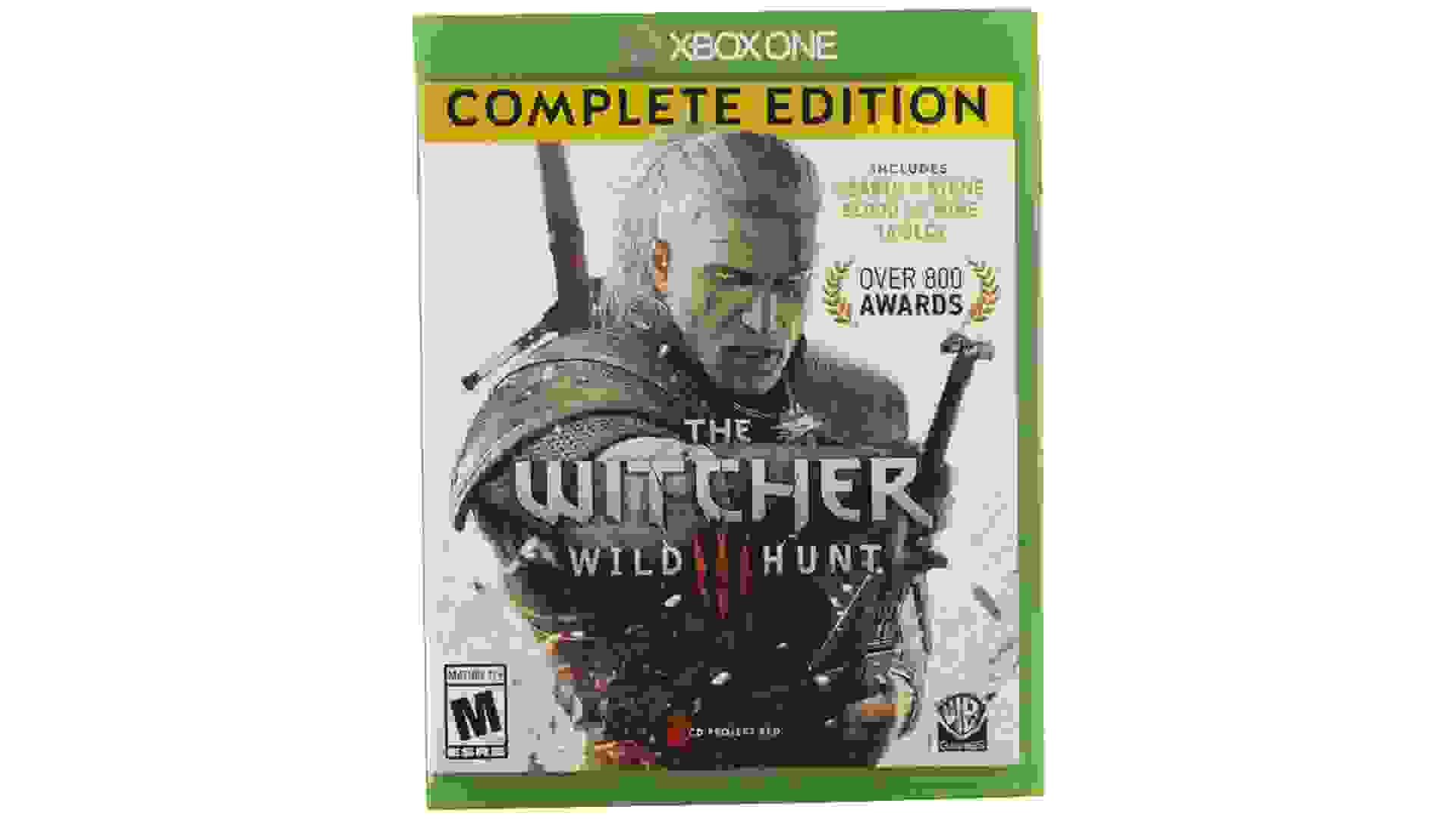 19. The Witcher 3: Wild Hunt
Copies sold: 30 million
Release date: May 19, 2015
Gore, corsets, swords and life or death decisions in a dark fantasy world — what more could you ask for in a computer roleplaying game (RPG)? The Witcher 3: Wild Hunt is a complex universe unto itself. According to Polygon, the game is getting a next-gen upgrade called The Witcher 3: Complete Edition, which includes gear from the eponymous Netflix series.
Better Together: 24 Celebrity Couples Worth Hundreds of Millions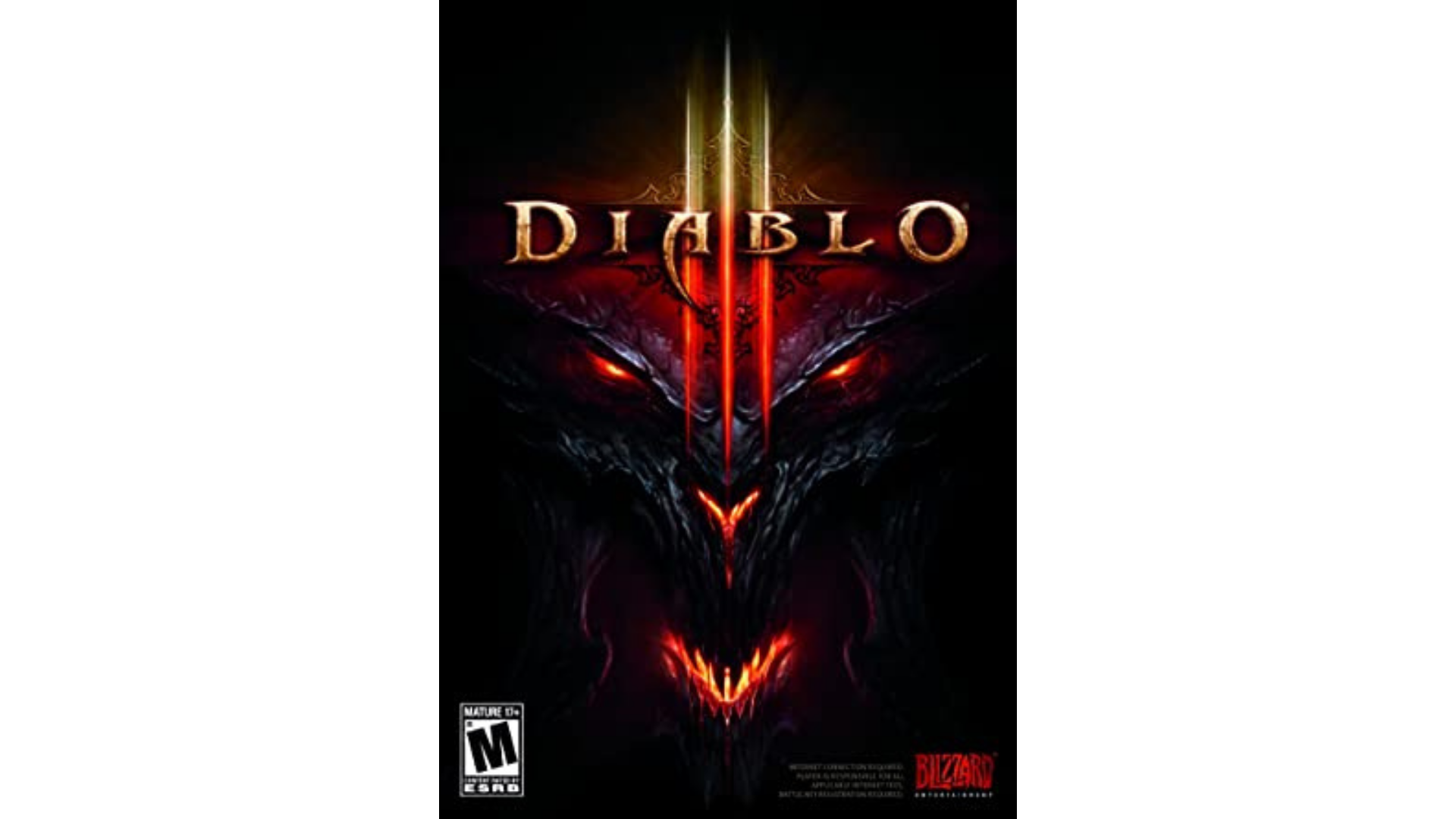 18. Diablo III
Copies sold: 30 million
Release date: May 5, 2012
Dubbed "the world's most dangerous video game" by GQ, Diablo III isn't for the faint of heart. Journeying through this world of necromancy and wizardry might cost you your sanity (or soul?), but many gamers feel it's worth the price. The game is available on Nintendo Switch for $59.99 and for between $20 and $40 with PC or Mac, depending on which version.
Ouch: Critically Acclaimed Movies That Bombed at the Box Office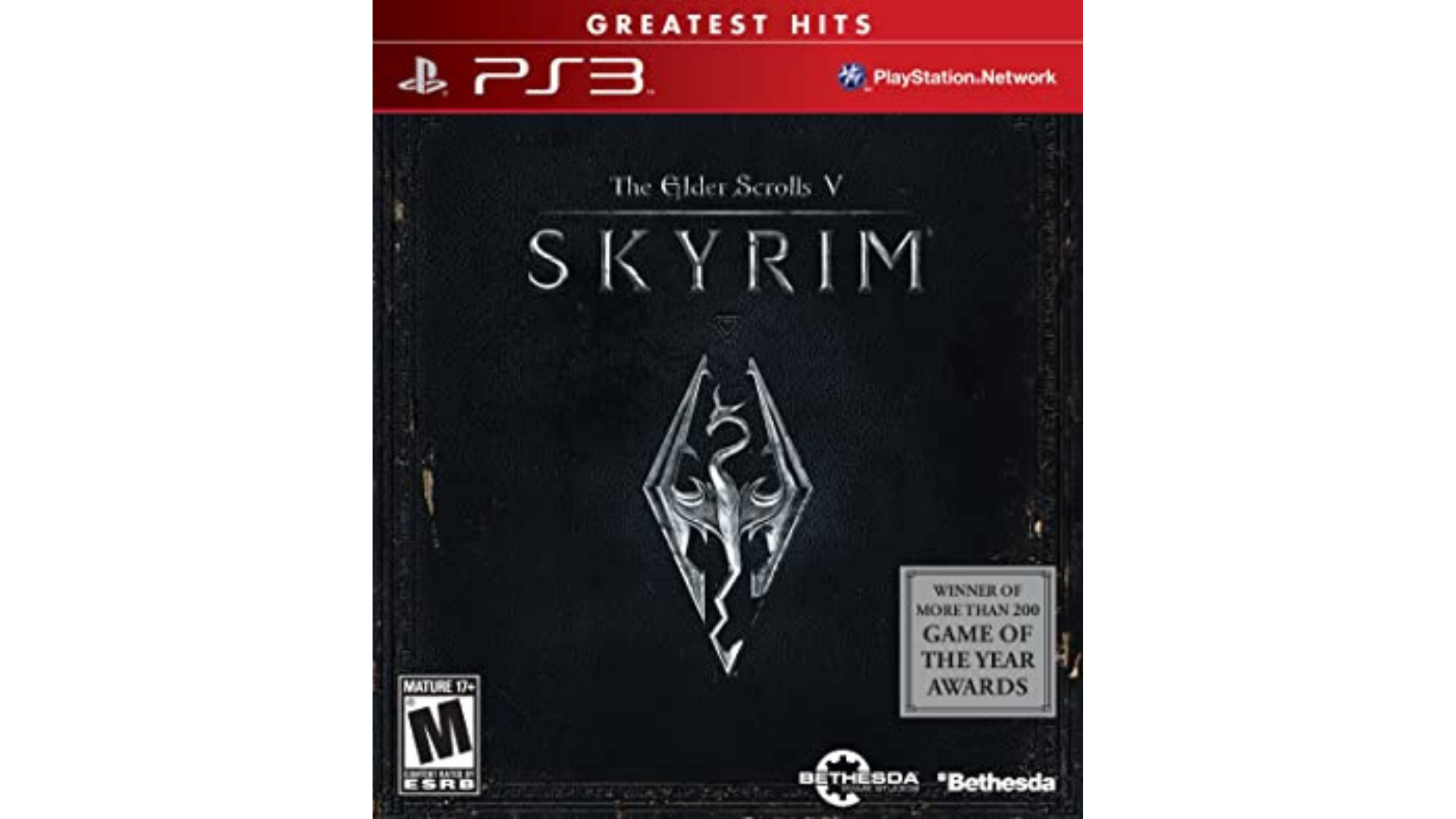 17. The Elder Scrolls V: Skyrim
Copies sold: 30 million
Release date: Nov. 11, 2011
Available on nearly every console, The Elder Scrolls V: Skyrim is another must-play RPG. In the open-world fantasy action game, you'll battle dragons to determine the future of your precious realm, Skyrim. Pricing depends on the console. For Xbox One, the game can be yours for the sale price of $15.50 from GameStop, down from $39.99. For PlayStation 4, it's $19.99 instead of $39.99.
Just Like Us: 45 Stars Who Shop at Costco, Target and Walmart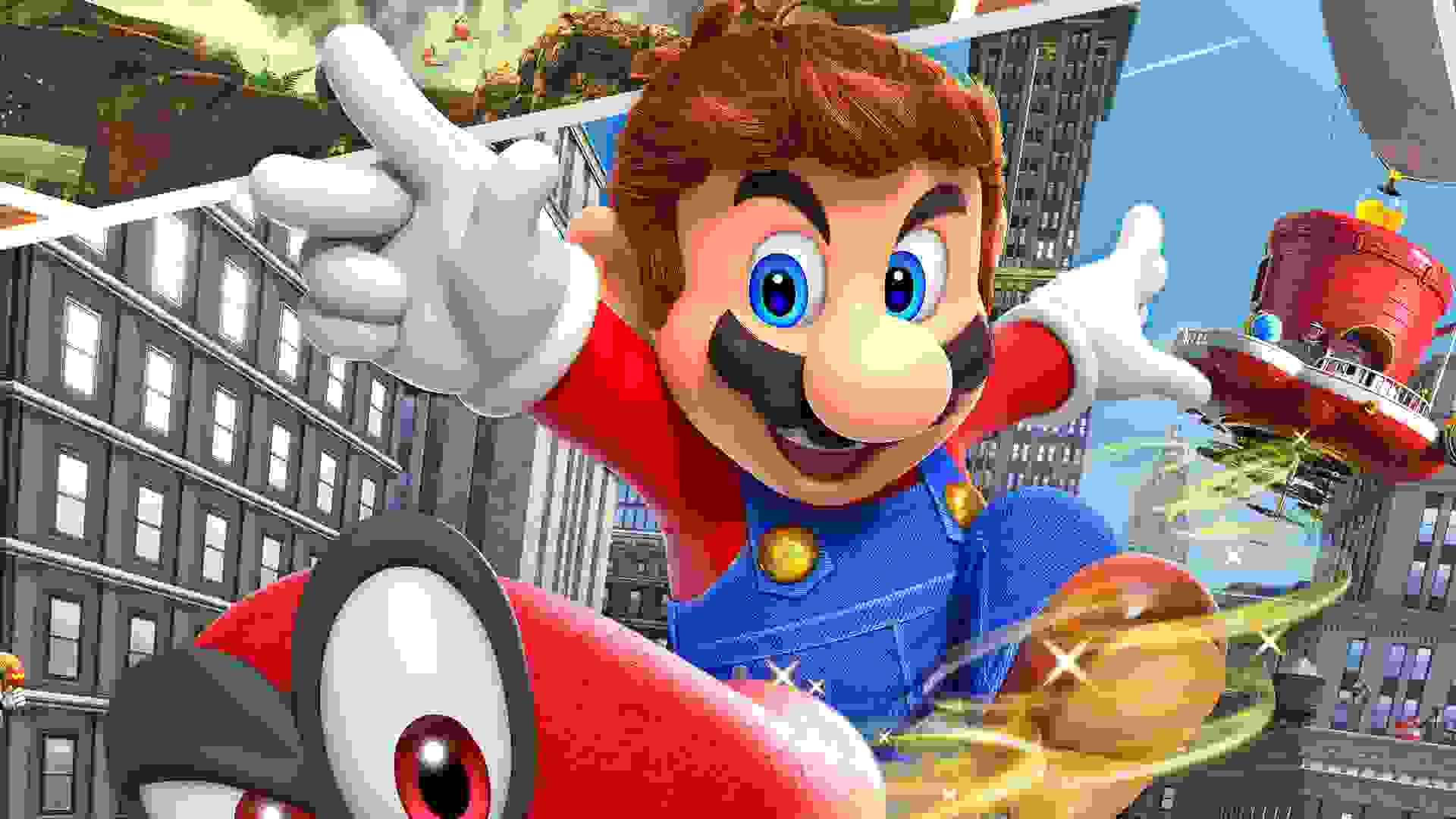 16. New Super Mario Bros. Wii
Copies sold: 30.32 million
Release date: Nov. 4, 2009
There's nothing like a mix of team collaboration and team competition, and New Super Mario Bros. Wii gets it just right with its multiplayer merrymaking. The game costs $49.99.
Rich for Real: 35 Reality Stars You Didn't Know Are Extremely Wealthy
Make Your Money Work Better for You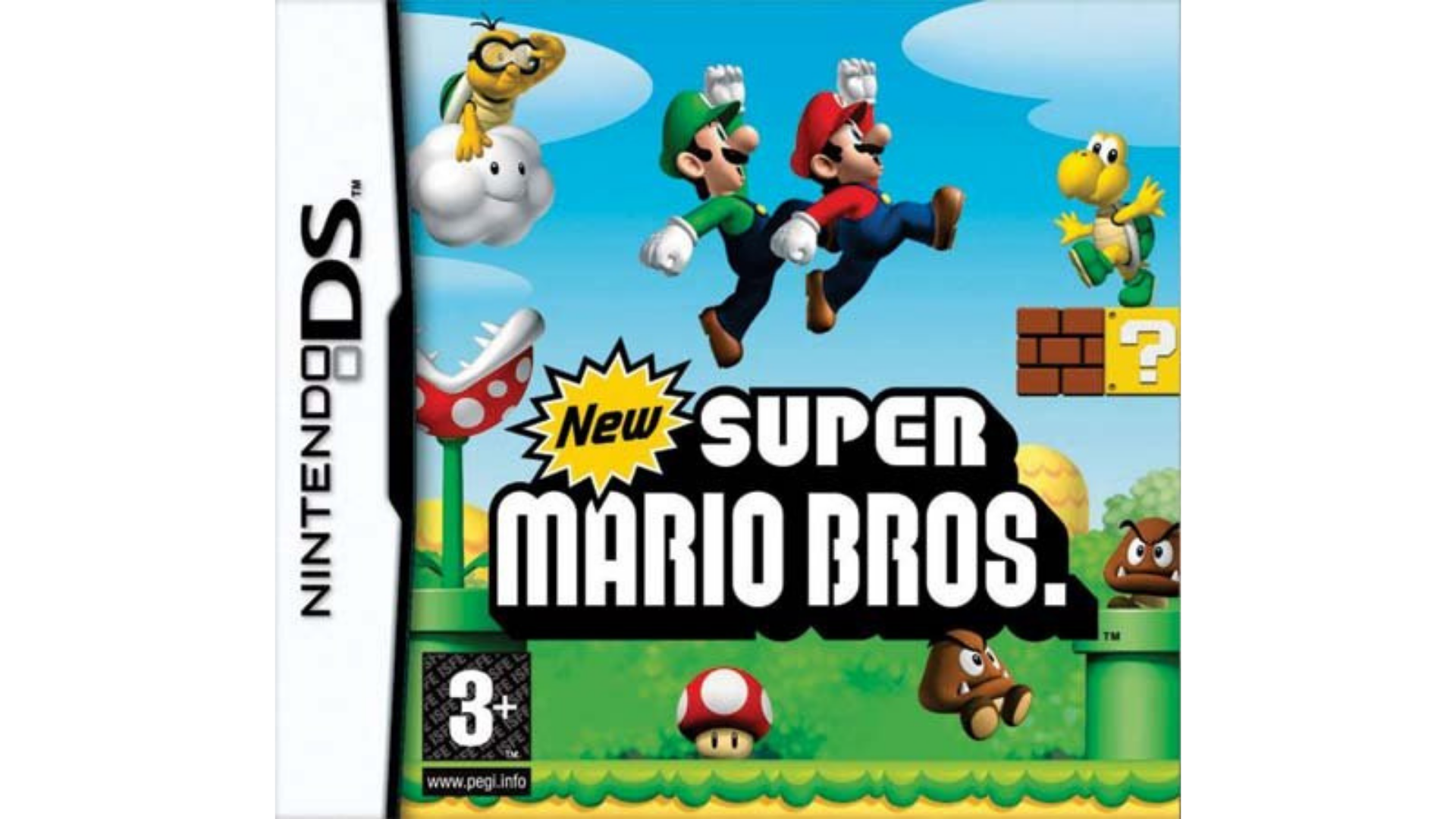 15. New Super Mario Bros.
Copies sold: 30.8 million
Release date: May 19, 2006 
Mario and all his quirky buddies return in this single-player or multiplayer game that takes its users through fast-paced adventures in the Mushroom Kingdom. The game was initially released on Nintendo DS and soon after on Wii. An enhanced deluxe version for Nintendo Switch goes for around $50, but you can still get the old one used for around $40 on GameStop.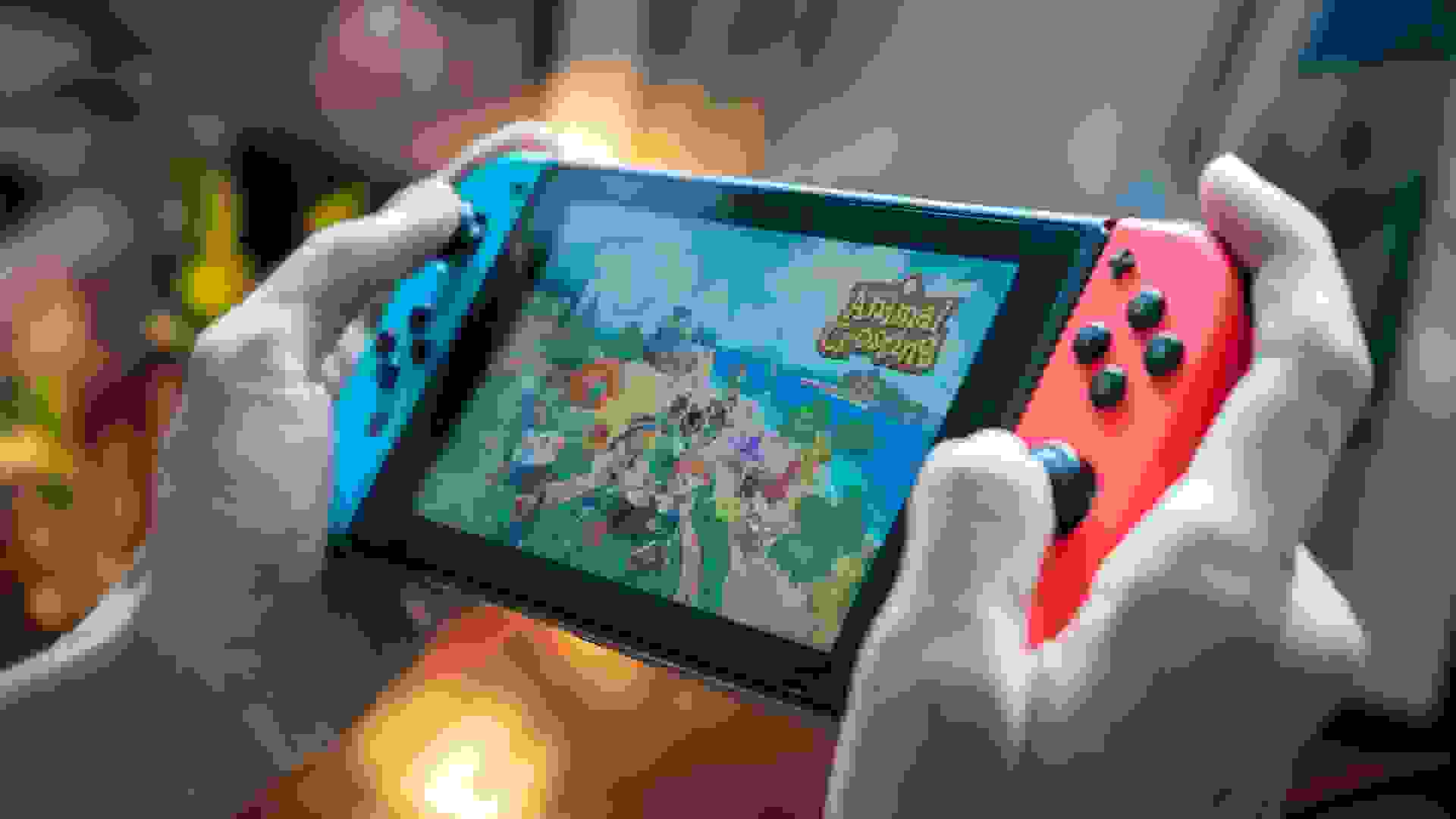 14. Animal Crossing: New Horizons
Copies sold: 31.38 million
Release date: March 20, 2020 
Considering that Animal Crossing: New Horizons has only been out for less than a year and a half, it's pretty mind-blowing that it's already in the top 20 best-selling games of all time. In this multiplayer, social game available on Nintendo Switch, up to eight users can play together without being in the same location — a format that found a perfect home in a pandemic lockdown.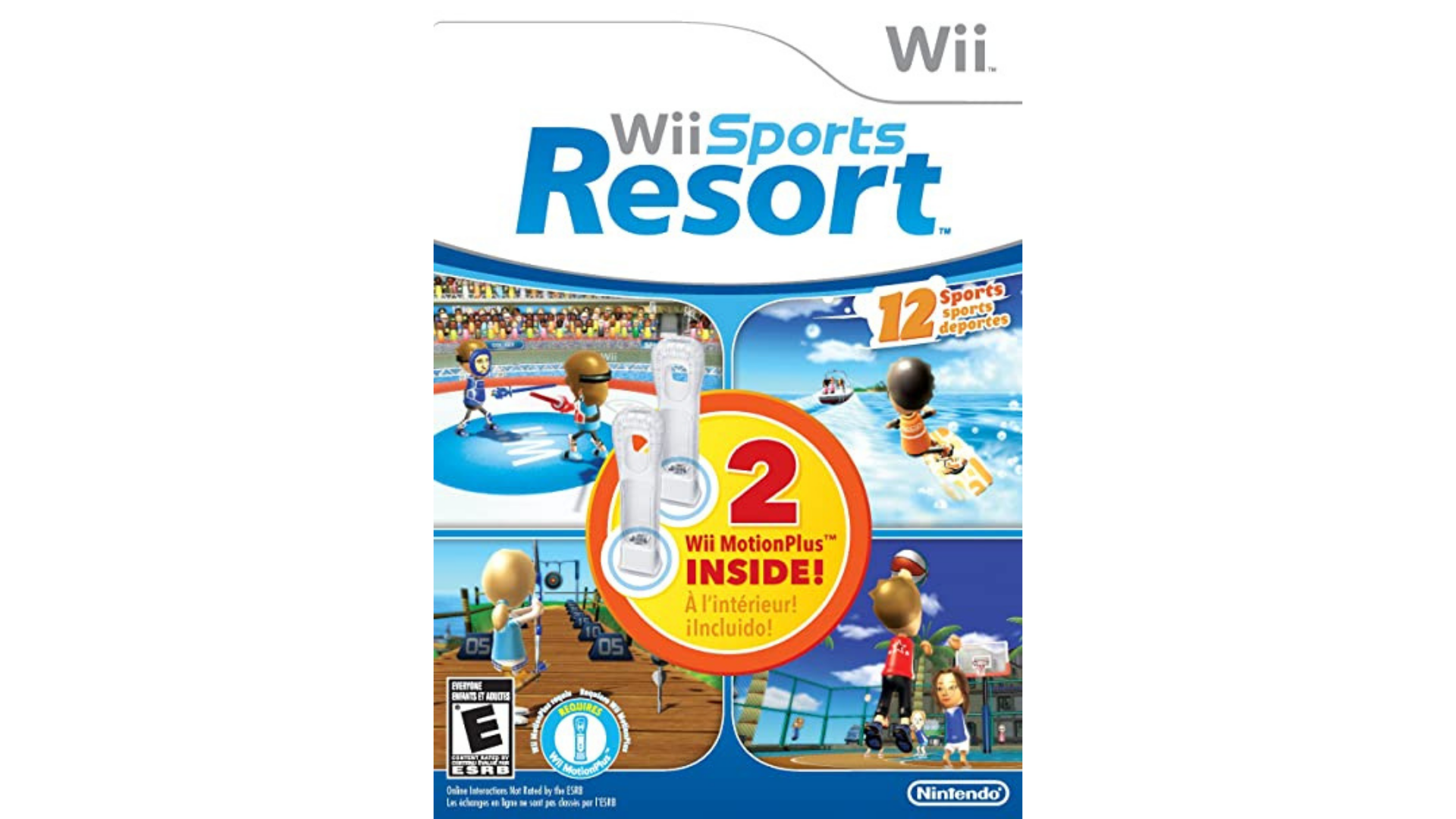 13. Wii Sports Resort
Copies sold: 33.14 million
Release date: July 26, 2009 
Wii Sports Resort is the sequel to Wii Sports, intended to give users a more realistic experience with the new Wii MotionPlus accessory. Players can compete against one another in a variety of activities including disc tossing to a computerized dog and harmless swordplay. It costs $49.99.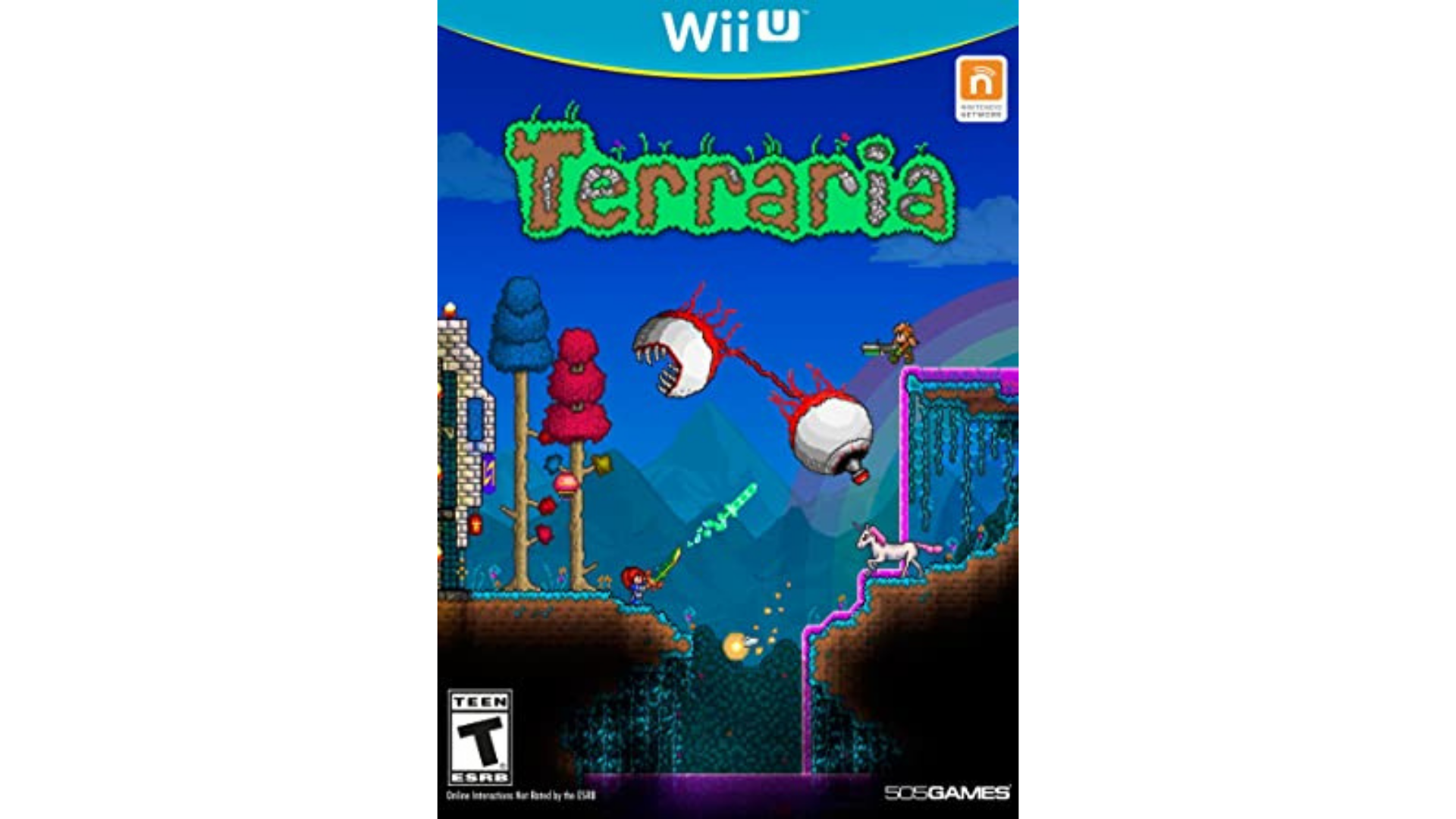 12. Terraria
Copies sold: 35 million
Release date: May 16, 2011 
Available on nearly every console, Terraria is an adventure sandbox game where users create a character and then grow an entire world from seeds. There's no one goal, per se, but plenty of action with a philosophical bent. The game price depends on the console. For Playstation 4, it costs $18.99, but on the discontinued PS Vita, it's only $9.99.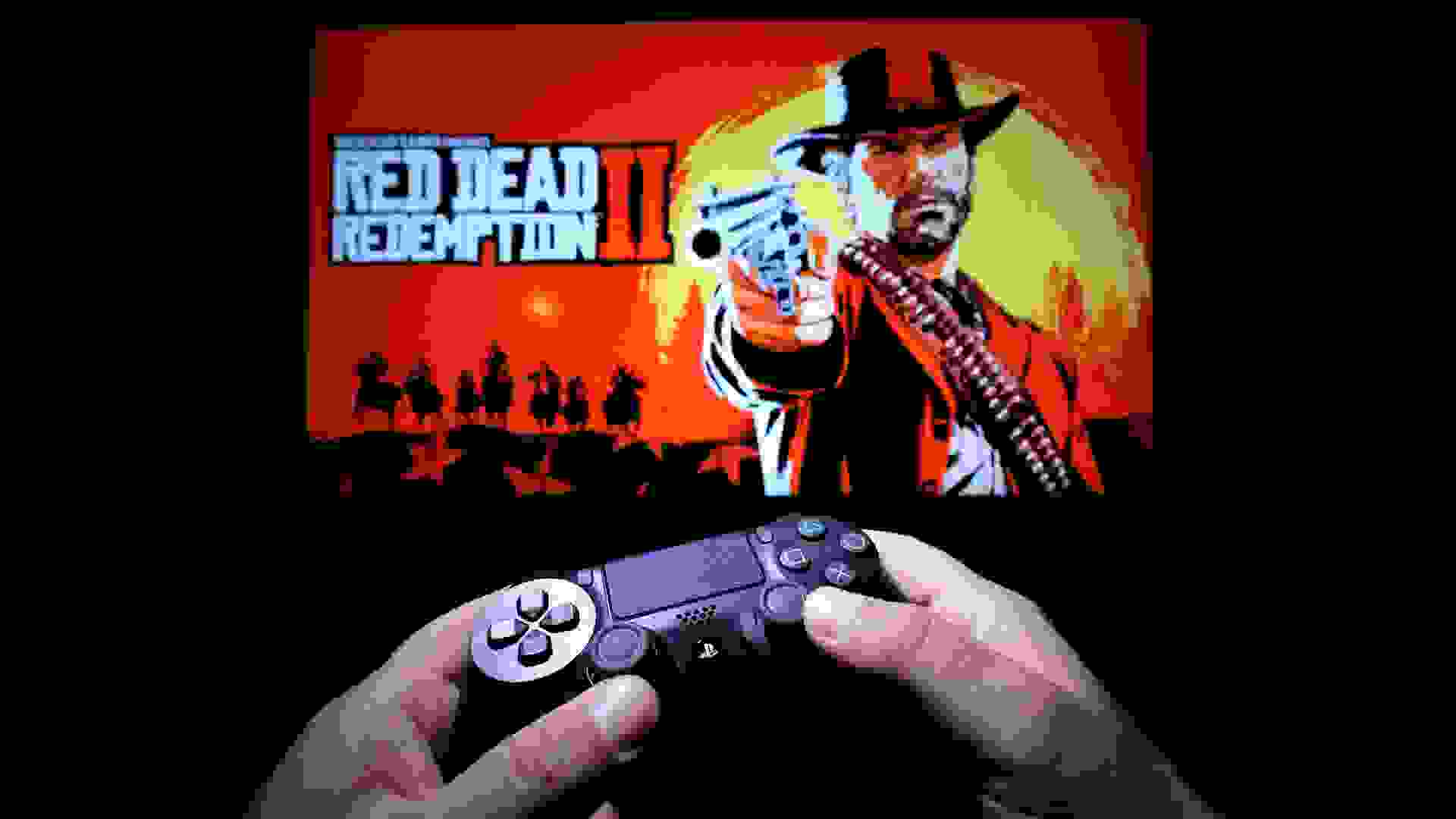 11. Red Dead Redemption 2
Copies sold: 36 million
Release date: Oct. 26, 2018 
The name Red Dead Redemption 2 suggests that this game isn't going to be in the "family-friendly" camp, and indeed it is not. This game, developed by Rockstar Games (the makers of Grand Theft Auto V; need we say more?), takes the player on a raucous journey through the Wild West to 1899 where she must outsmart lawmen by doing not-so-nice things. The game can be played on PC, PS4 or Xbox One for $59.99.
Make Your Money Work Better for You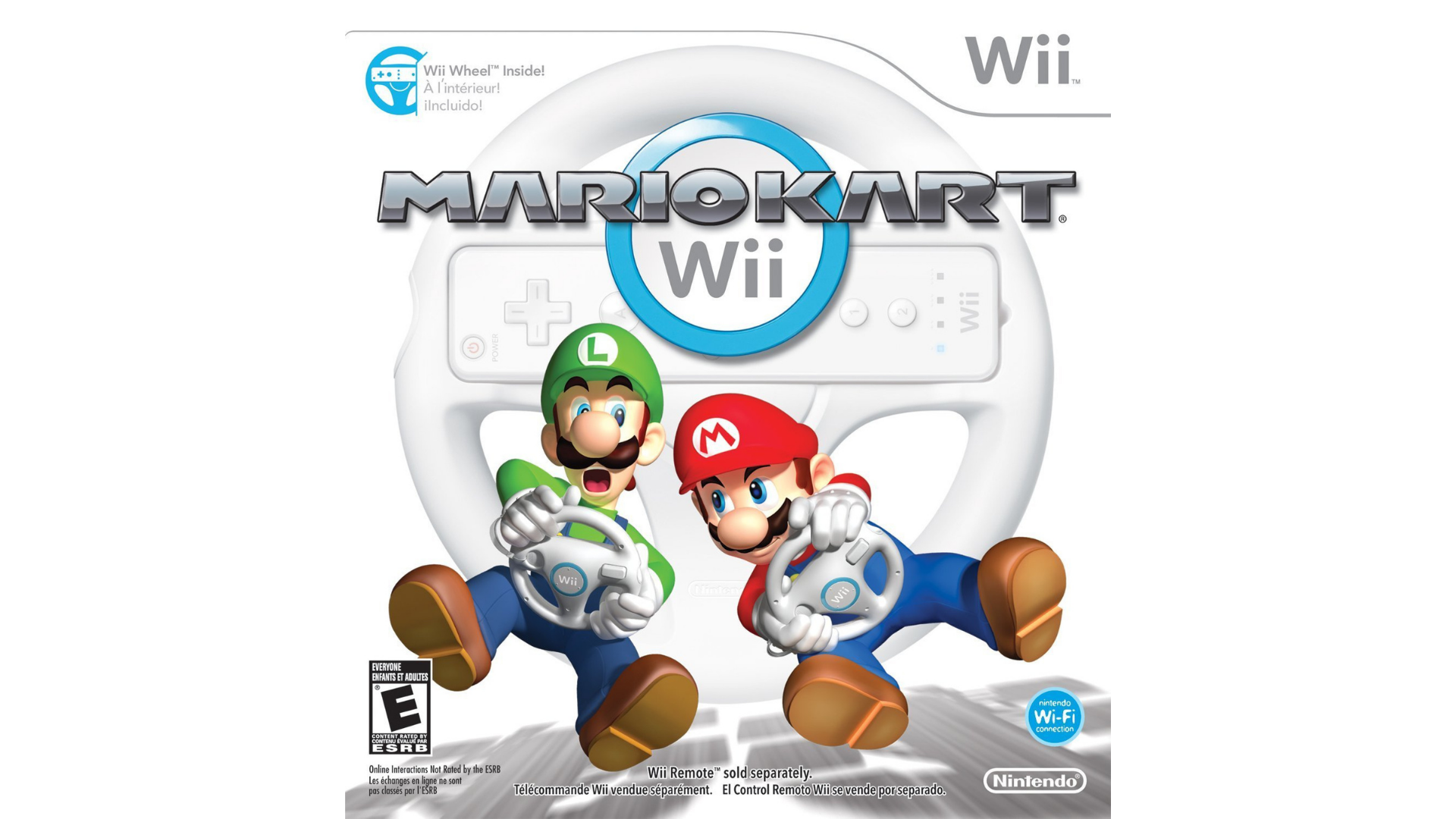 10. Mario Kart Wii
Copies sold: 37.38 million
Release date: April 27, 2008
Thought Mario was fun when he was just jumping and squashing goombas? Get a load of Mario on wheels. Such was the premise of Mario Kart Wii, a single- or multiplayer racing game that, thanks to the "Wii Wheel," gives users the sense that they're in the driver's seat. You can get the 2008 game used for $54.99.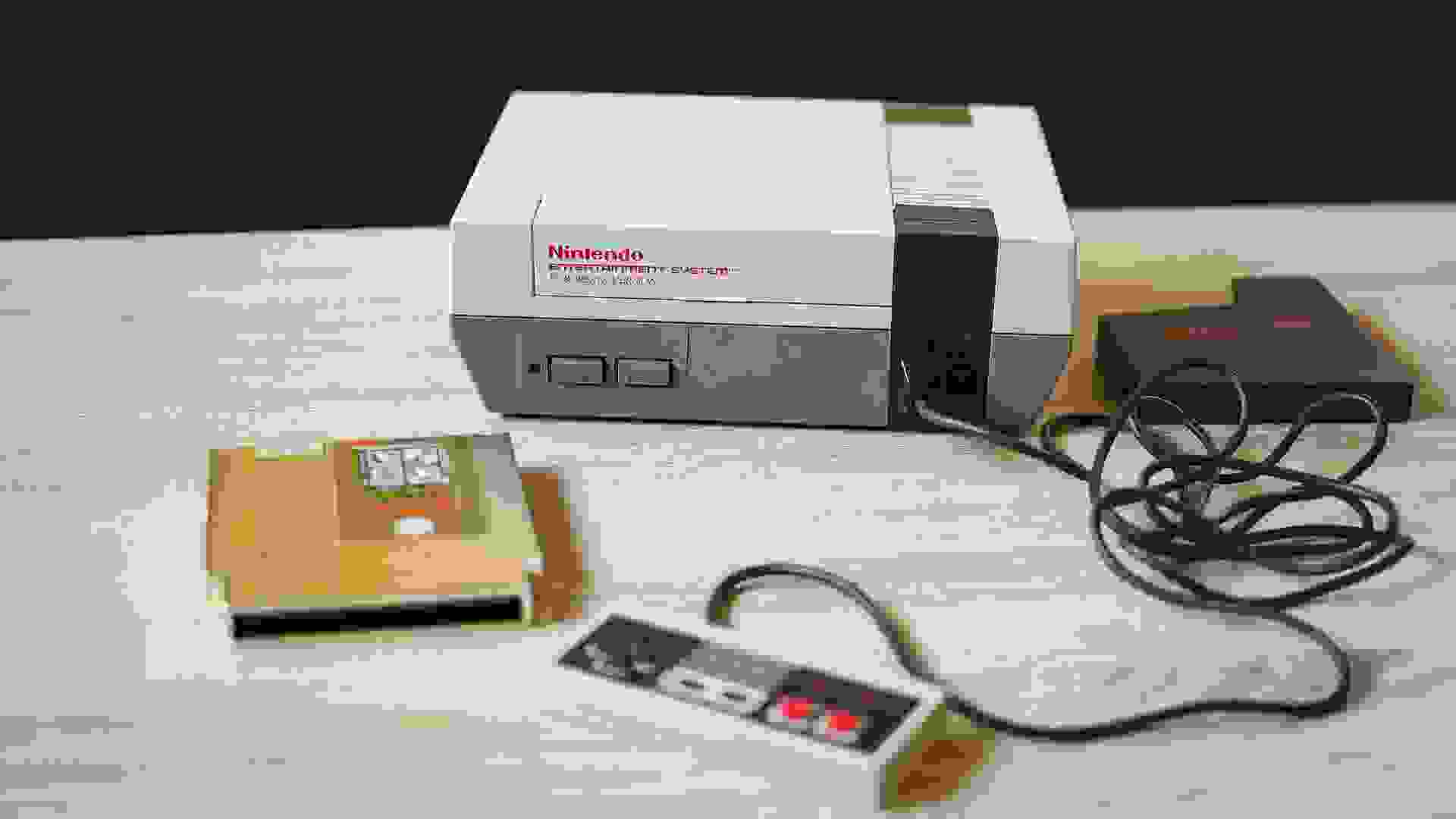 9. Super Mario Bros.
Copies sold: 40.24 million
Release date: Oct. 1, 1985
Gaming in arcades was already a popular pastime by 1985, but when Nintendo introduced its home console, Nintendo Entertainment System (NES), outside of Japan in 1983, American consumerism forever changed. Though Donkey Kong was out before Super Mario Bros., the latter is the bigger franchise and the game that defines the NES breakthrough. You can play a digital version of this game on Nintendo 3DS for 4.99.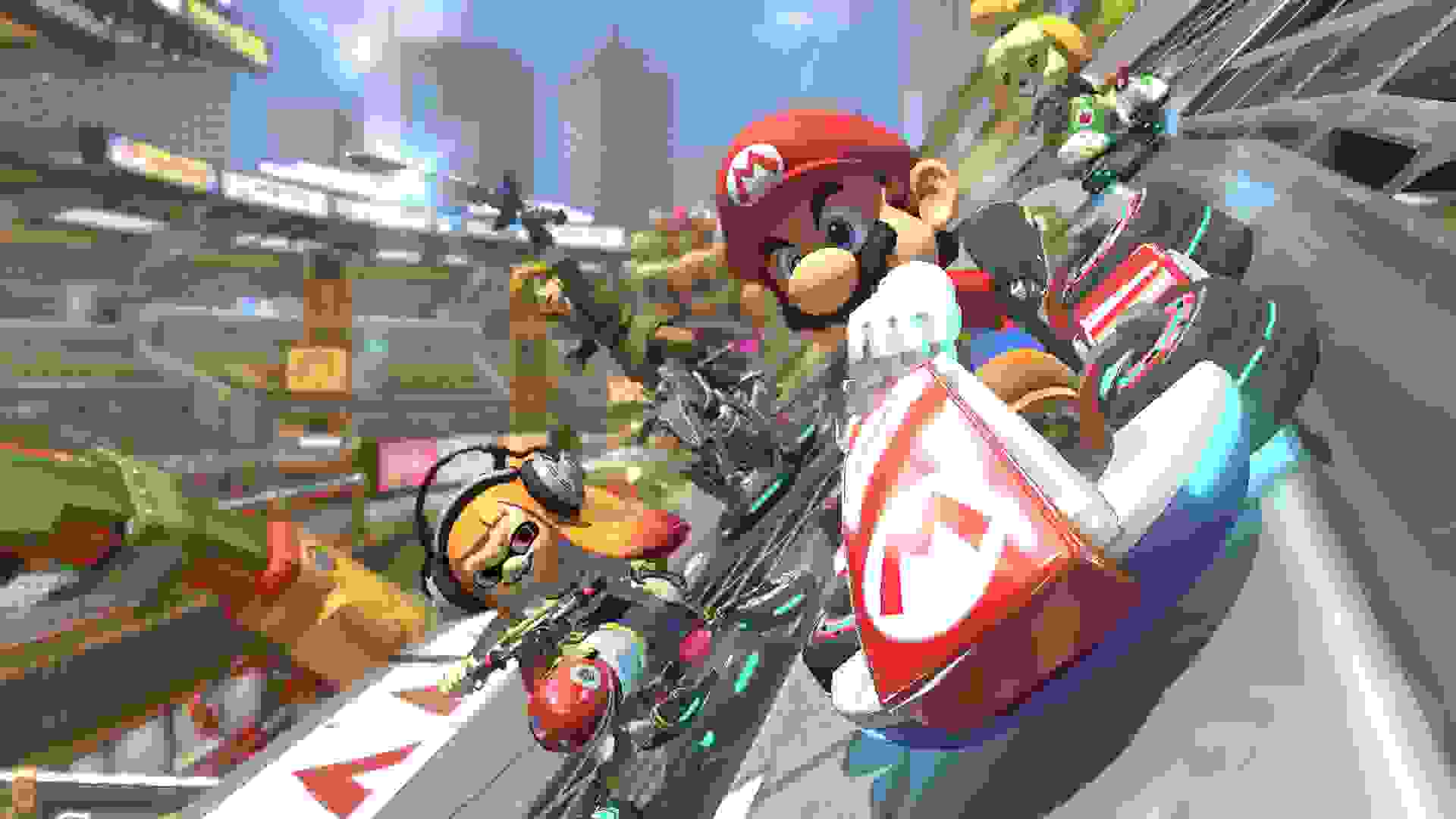 8. Mario Kart 8 and Mario Kart 8 Deluxe
Copies sold: 41.86 million
Release date: May 30, 2014, and April 28, 2017 (respectively) 
Mario Kart got a modern makeover with Mario Kart 8 — and a few years later, again with Mario Kart 8 Deluxe. These games take multiplayer abilities and racing courses to new levels starring our favorite adventurous plumbers, Mario and Luigi. Mario Kart 8 Deluxe is available on Nintendo Switch for $48.99 from Amazon.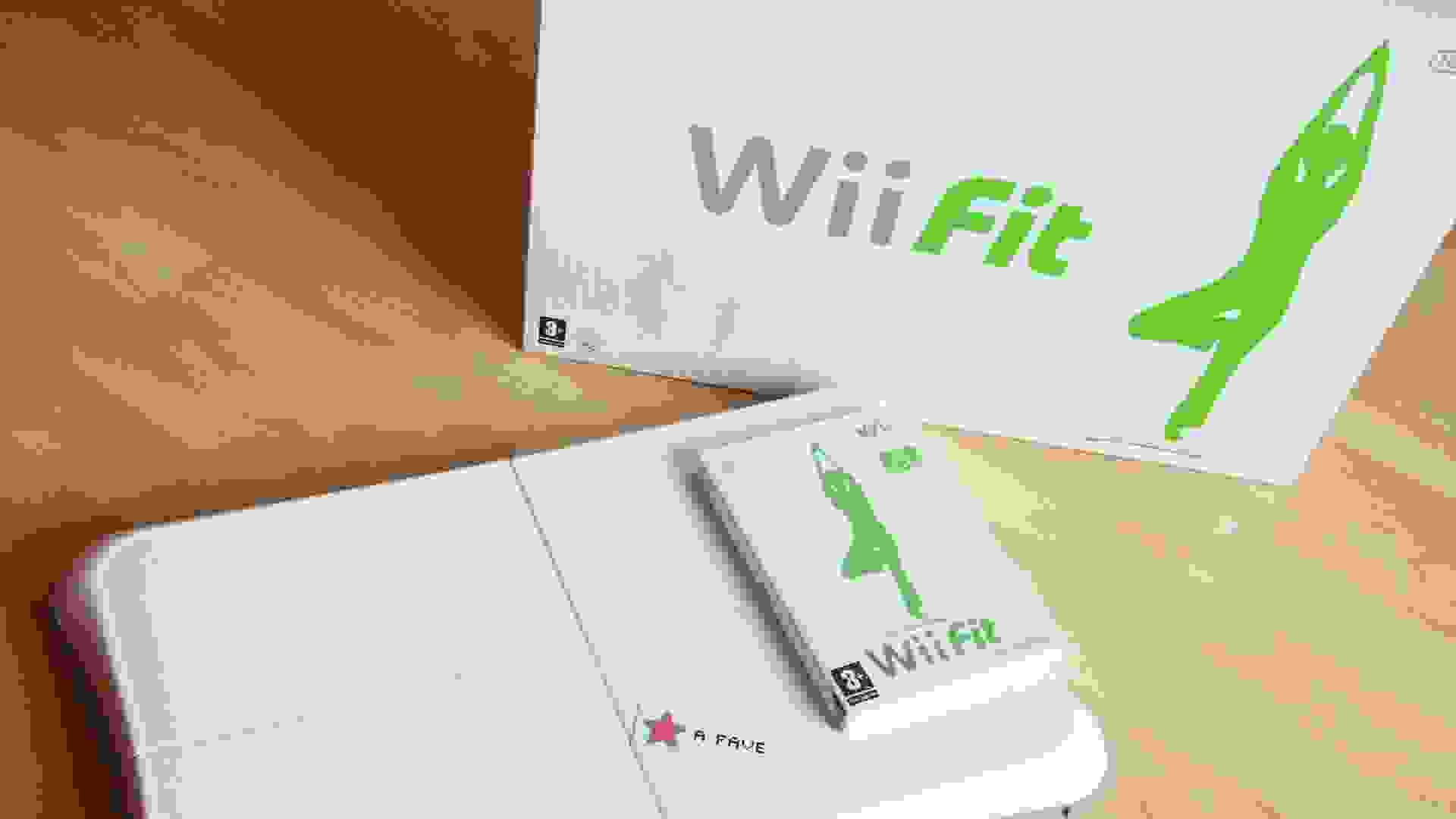 7. Wii Fit and Wii Fit Plus
Copies sold: 43.8 million
Release date: May 19 2008, and October 3, 2009 (respectively) 
Wii Fit and Wii Fit Plus were groundbreaking in the mid-aughts because they showed that video gaming didn't have to be an idle, solitary activity. You could do all sorts of exercises from yoga to strength training. You can purchase a Wii Fit Plus with Balance Board for around $220.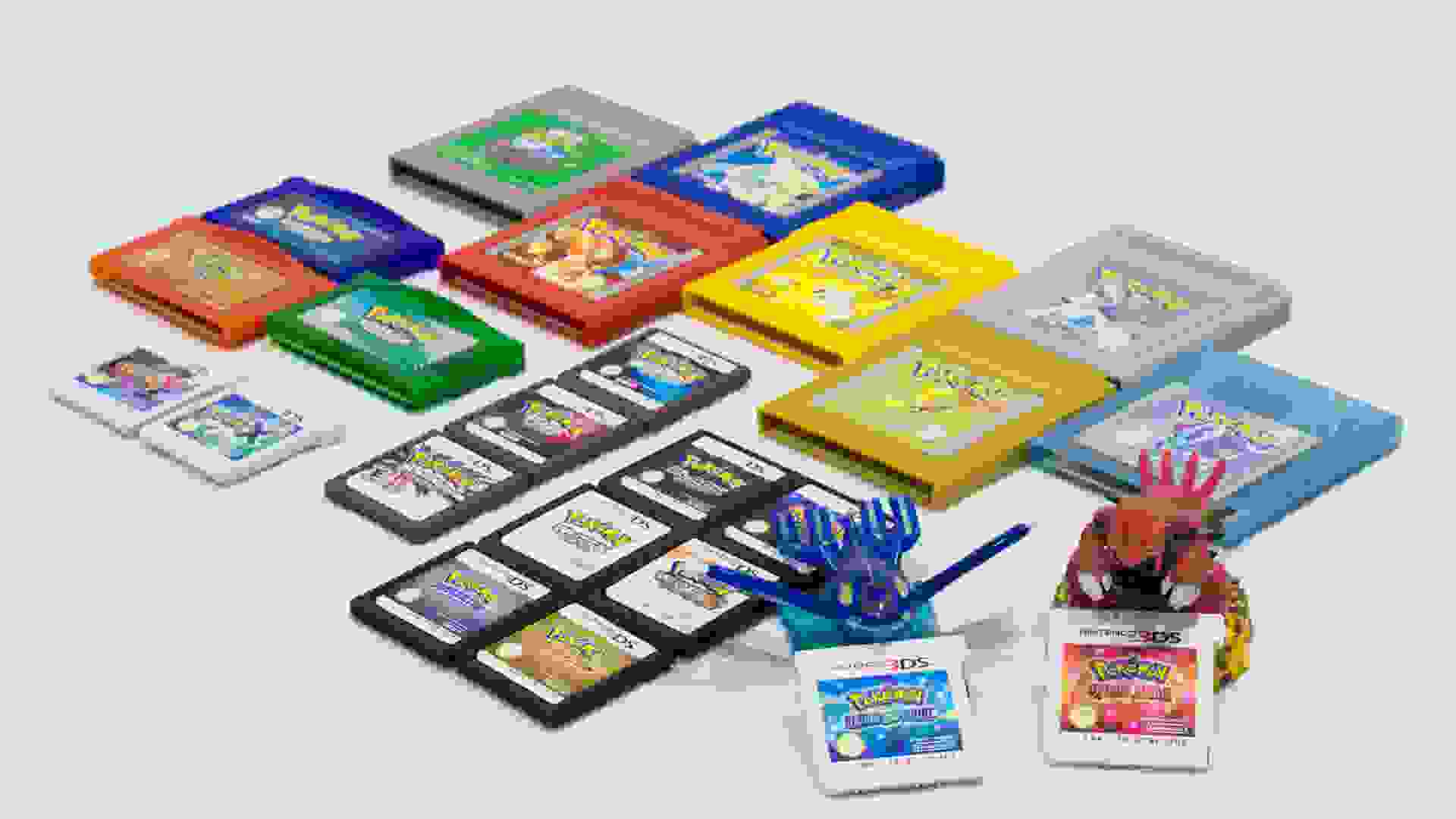 6. Pokémon Red/Green/Blue/Yellow
Copies sold: 45 million
Release date: Sept. 30, 1998 
Remember back in 2016 when all people could talk about was Pokémon Go? Well, this curious social game has roots that go back more than two decades ago, when the Pokémon franchise premiered on the original Game Boy in four international versions: Red, Green, Blue and Yellow. Though the Pokémon legacy has endured, these games have long been off shelves, but you can find one in good condition on eBay for around $50.
Make Your Money Work Better for You
5. Playerunknown's Battlegrounds
Copies sold: 70 million 
Release date: March 23, 2017 
70 million copies sold in a little more than four years is breathtaking, but it's likely no surprise to the gaming community why this seminal Battle Royale shooter game reigns supreme. In this high adrenaline game, 100 players fight for their lives at the cost of one anothers'. You can purchase it on Steam for $29.99.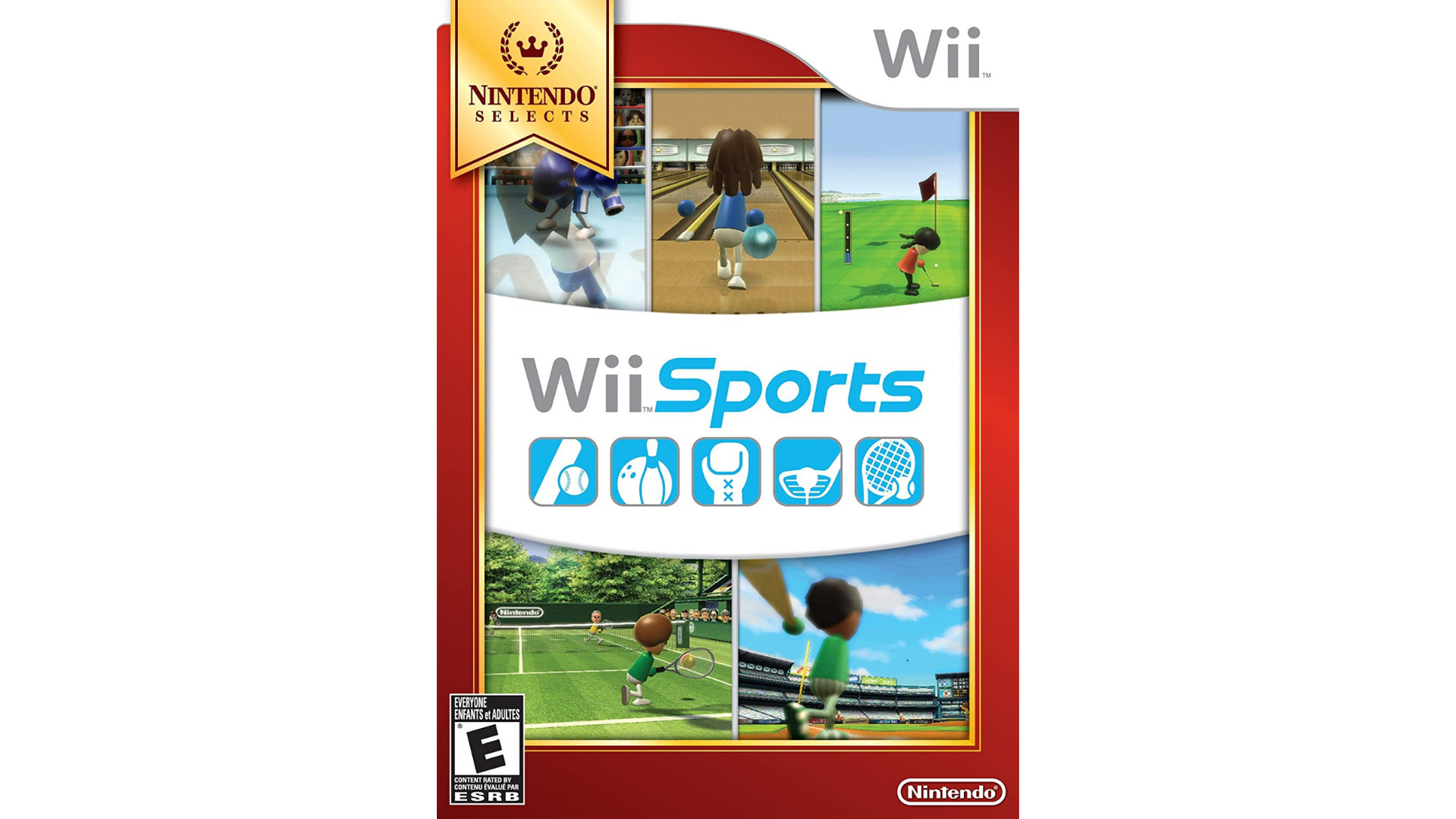 4. Wii Sports
Copies sold: 82.9 million
Release date: Nov. 19, 2006 
Before there was Wii Sports Resort, which came in at No. 13 on our list of bestselling video games of all time, there was Wii Sports, the original sports simulation video game by Nintendo. Though the plug was pulled on the Wii console in 2013, you can get a used copy of Wii Sports on GameStop for $49.99.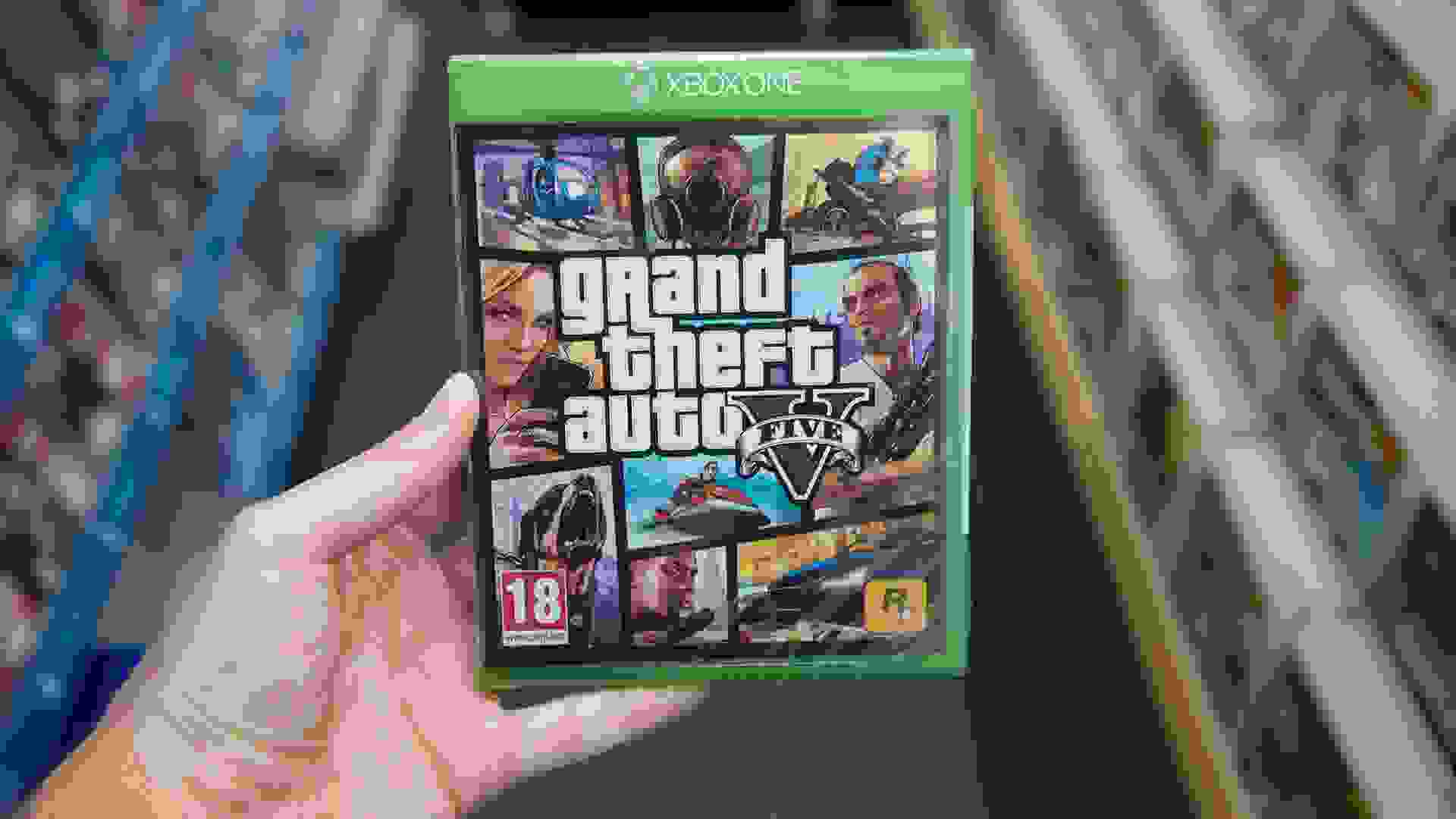 3. Grand Theft Auto V
Copies sold: 140 million
Release date: Sept. 16, 2013
You know a game is probably NSFW (and probably lots of other things) when you have to enter your birthday to enter its website. But that's part of the appeal of the Grand Theft Auto franchise: it lets players soar in an environment of wrongness. Also, it can be really fun and the artistry is top-notch. Extolled by Game Rant as the greatest game of the past decade, Grand Theft Auto V has held up over the years. It's also one of the more affordable games (comparatively). You can score one for your PS4 at Walmart for around $20.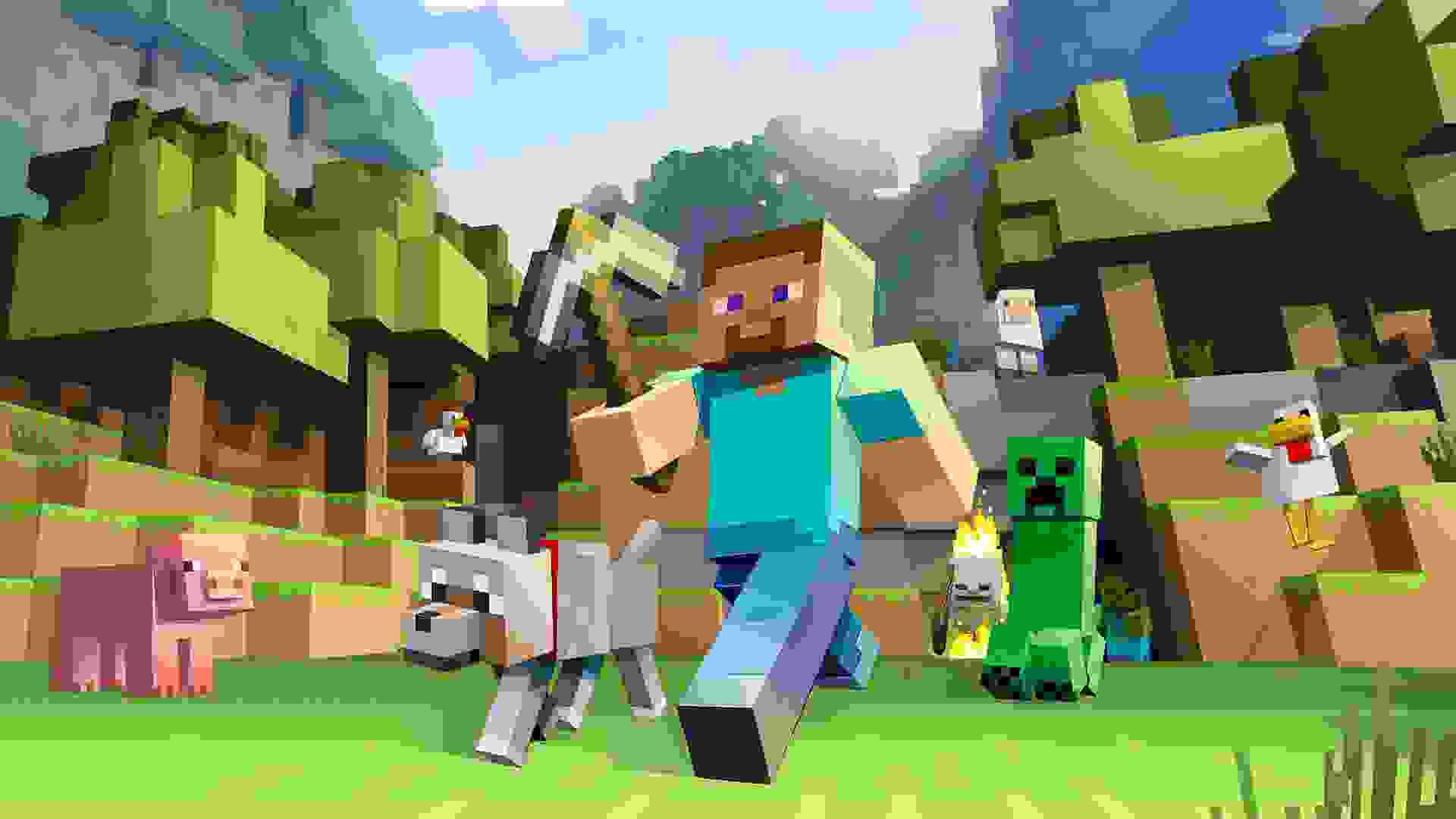 2. Minecraft
Copies sold: 200 million
Release date: May 17, 2009
Originally called "Cave Game," Minecraft turned heads when it debuted because it was a survival game where users had to garner resources to build structures, rather than simply gathering resources. The game can be played on numerous consoles, with the province depending on which one, averaging around $25.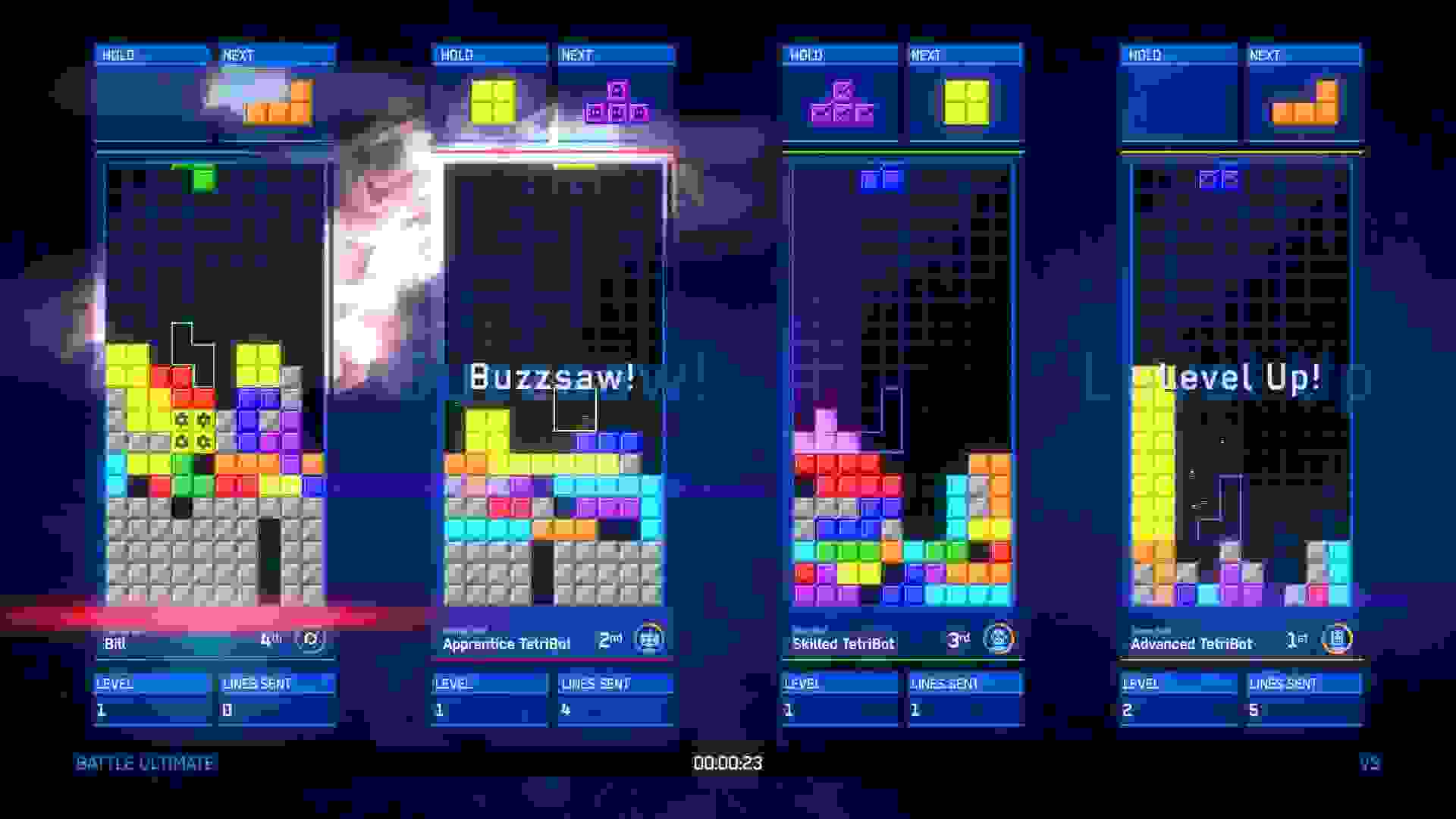 1. Tetris
Copies sold: 500 million-plus
Release date: Feb. 2, 1987 
It is fitting that Tetris is the No. 1 best-selling video game of all time. Not only is it the oldest title on this list, but it is also arguably the most genius video game of all time. Made in Moscow behind the Iron Curtain, this maddening puzzle game has remained as deceptively simple as it was when it was born, but it never loses its appeal. This old-school classic can be played for free online on the Tetris website.
More From GOBankingRates
Andrew Lisa contributed to the reporting for this article. 
Methodology: For this piece, GOBankingRates used developer websites, press releases, and industry publications' contemporary coverage to find the total number of copies sold for 19 of the best-selling video games of all time, estimated as accurately as possible. Then, GOBankingRates found each game's initial release date (U.S. released dates used where applicable) according to IGN.
All data are up to date as of July 23rd, 2021.
Photo Disclaimer: All photos are for representational use only.
About the Author