In Memoriam: Companies That Went Out of Business in 2016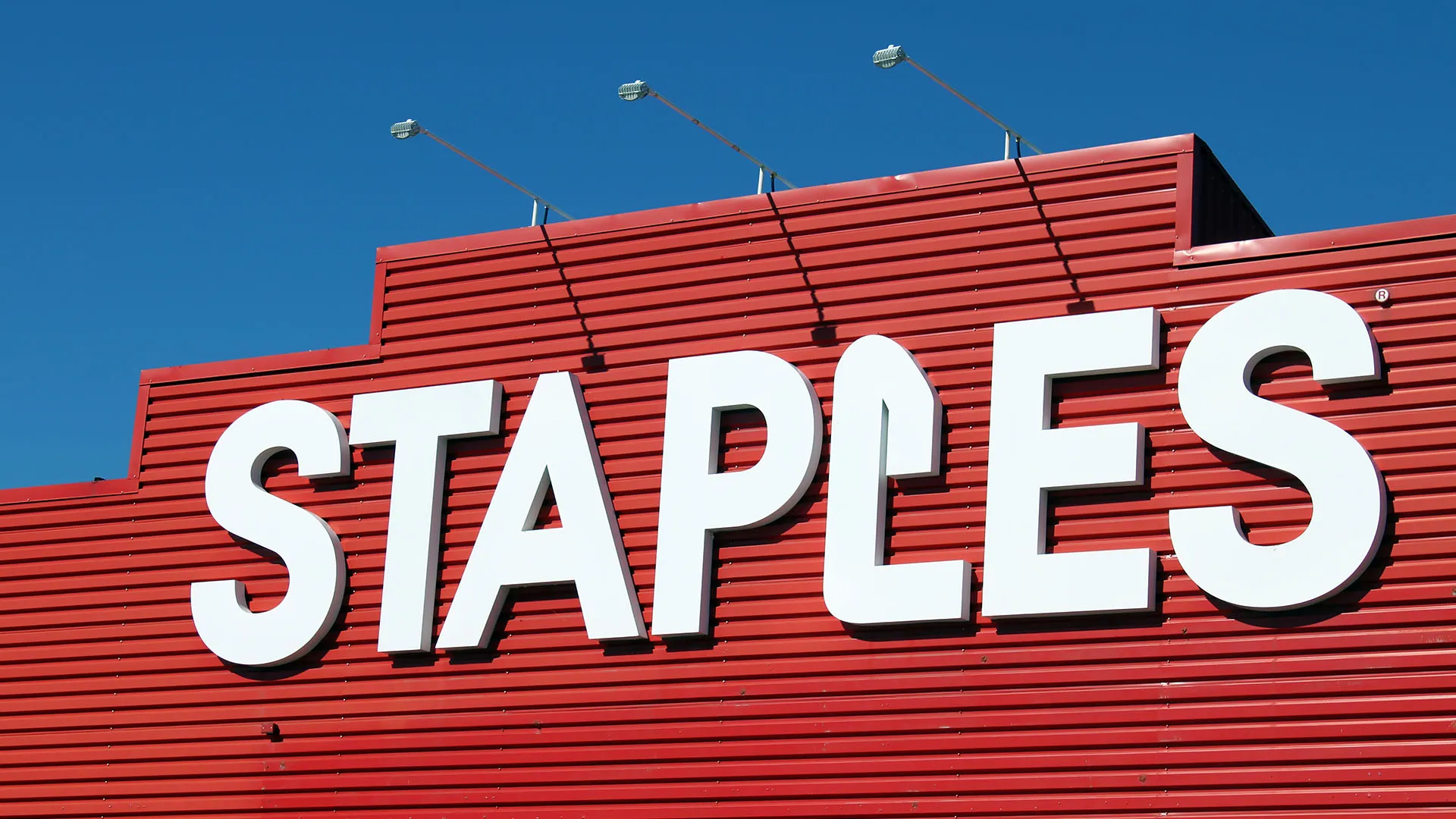 Most adults have experienced that sinking feeling at least once in their lives: A major bill is due and there's just not enough money in the account to cover it. On the bright side, it's highly unlikely that you'll read about your personal dilemma on the front page of the newspaper the next day. When major companies go bankrupt and out of business, it's big news. It happened to Circuit City in 2008 and to Borders in 2011 — and more companies closed their doors in 2016.
How did your favorite brands and retailers fare this year? Here's the scoop on those that didn't make it — and a few that find themselves teetering on the edge as the year draws to a close.
Sports Authority
The sporting goods giant once owned and operated 540 stores across America, according to RetailResearch.org, but it filed for Chapter 11 bankruptcy protection in March 2016 and things continued to go south from there. In the end, more than 14,500 employees found themselves out of work. Although Sports Authority announced at the time of the filing that it would only shut down 140 of its stores, as well as two distribution centers.
A leveraged buyout is one of several reasons cited for this Colorado company's demise. The retailer was king of the hill, holding assets of about $1 billion, according to Fortune, when a hedge fund purchased it in 2006. But that buyout brought a significant amount of debt that the company found itself struggling to satisfy.
Ultimately, Sports Authority failed to reach an agreement with its creditors as part of the bankruptcy process. Competition from online retailers like the NFL, NBA and Amazon has also been blamed.
Make Your Money Work Better for You
Sport Chalet
Sports Authority's crash-and-burn wasn't the only fatality in the sporting goods empire in 2016. Sport Chalet, owned by Vestis Retail Group, was also laboring under significant debt and feeling the bite of competitors at its heels.
Initially a family-owned business launched in 1959, California-based Sport Chalet just never got the hang of the amazing potential of the Internet, even after Vestis bought the family out in 2014. The company was already more than $50 million in debt at the time of the purchase.
Sport Chalet didn't carry a wide variety of inventory, but focused on just a few outdoor sports like diving, hiking and skiing. It maintained only 47 stores, all on the west coast, and this may have led to its downfall.
Gawker
Gawker's death was the stuff tabloids are made of — literally. The gossip blog folded in August 2016 after 13 years, citing its sensationalized legal battle with Terry Bollea — aka Hulk Hogan — as the cause.
Gawker published a video in 2012 that included scenes in which the Hulk was obviously engaged in sexual activity. Bollea sued and won — the court awarded him damages of $140 million, forcing the blog site into bankruptcy. Bollea didn't have particularly deep pockets at the time he filed the lawsuit, however, so a Silicon Valley investor named Peter Thiel financed the effort on the Hulk's behalf. Why would he do such a thing? Because he reportedly had a longstanding grudge against Gawker stemming from an article that speculated on his sexuality.
Univision purchased Gawker in August 2016 and shut down its primary site, although it has maintained some other websites that had been operating under Gawker's umbrella, including Deadspin and Gizmodo. Many of Gawker's writers are said to have migrated to those sites.
Make Your Money Work Better for You
Staples
Staples isn't among the companies that officially went out of business in 2016 because it's still functioning … sort of. The Massachusetts-based stationary retailer sold its stores in the U.K. to Hilco Capital in November, a company that specializes in buying up struggling companies. Hilco closed 106 stores there, affecting some 1,100 employees.
In this age of laptops, cellphones and tablets, who really uses paper anymore — the crux of Staples' business in the beginning? Staples has tried to keep up with the times by offering a wide range of electronic products, but apparently it's been a struggle.
The company announced in December that it's selling a controlling interest in its entire European business to Cerberus Capital Management LP for $53.6 million. It intends to devote its resources to trying to keep its North American stores afloat heading into 2017.
American Apparel
Fashion retailer American Apparel also began trimming down its U.K. and European stores after filing for Chapter 11 bankruptcy in October 2015. The company itself is reportedly for sale. Its 13 U.K. stores will close after Christmas 2016, affecting 95 employees. So what went wrong?
The chain's merchandise was expensive, and consumers reportedly felt that it was no longer cutting edge. Perhaps not so coincidentally, the company — headquartered in Los Angeles ­— also received notice from the New York Stock Exchange mere weeks before filing for bankruptcy, indicating that American Apparel no longer complied with NYSE requirements due to its financial distress.
That bankruptcy filing might have been just the ticket. American Apparel insists that after it segued into a private company in February as part of the Chapter 11 reorganization process, it's much more solvent. It remains to be seen if that will hold true in 2017, however.
Make Your Money Work Better for You
Banana Republic
Banana Republic spent 2016 struggling to hold on. It, too, intends to close eight of its U.K. stores after Christmas, affecting 90 employees.
The Gap subsidiary will concentrate its capital and efforts on its U.S. stores, but it will continue to sell in the U.K. via its website. The San Francisco-based company announced a restructuring plan in November, which is rumored to include store closures in the U.S.
As for parent company Gap, its Old Navy stores in Japan are also anticipated to close. Gap closed 20 stores under its own brand during the course of 2016.
Radio Shack
Radio Shack's financial woes culminated in a bankruptcy filing in February 2015, but it's still out there selling its share of niche electronic doodads … sort of. The company had been doing business for nearly 100 years at the time it sought Chapter 11 protection.
Once solely the domain of the curious and a few enterprising geeks, electronics have come of age over the last century since Radio Shack made its debut. Apple and Microsoft have a pretty firm grip on most electronic sales in the 21st century sales these days, but Radio Shack tried — it really tried. It dedicated a ton of money to a Super Bowl ad featuring Hulk Hogan in 2014 in an attempt to swim into the electronics mainstream.
Alas, it didn't work. Radio Shack ultimately struck a deal with Sprint Communications in late 2015 and Sprint took over more than 1,000 of its locations in 2016. The good news for Radio Shack is that its name is still on those stores' doors, even though the stores are now co-branded.
PacSun
This California surf-style apparel company filed for Chapter 11 in April 2016. It entered into a deal with Golden Gate Capital as part of its reorganization plan.
PacSun faced two significant obstacles in its quest for solvency. Its CEO cited approximately $90 million in debt coming due later this year, which prompted the deal with GGC's affiliates, as well as occupancy costs of more than $40 million a year.
With GGC at the helm, PacSun hopes to reduce its debt by as much as 65 percent in 2017 and restructure its occupancy costs through lease terminations. That sounds a little like some stores may close.
Peabody Energy
Financial woes don't just befall retailers. Kentucky-based Peabody Energy filed for bankruptcy in April 2016. Once the world's largest privately-owned coal company, Peabody Energy began on a humble road to energy stardom in 1880, operating with a couple of mules and an old wagon. Half of America's electricity was the result of coal until the early 2000s, and the company thrived.
Then came fracking, which began pushing U.S. coal companies out of business by 2010. Peabody rolled the dice and purchased a Chinese coal company for $5.1 billion in 2011, figuring that country's need for coal was never-ending.
That didn't prove to be the case and the purchase ended up breaking Peabody's financial back. The company is still struggling along under its Chapter 11 reorganization plan, and only time will tell if it can resurrect itself in 2017.
Make Your Money Work Better for You
Sears Holdings
Yes, this venerable American institution is on the skids. Now officially called Sears Holdings and headquartered in Hoffman Estates, Illinois, the company's 2016 third quarter echoed with the sound of it grabbing a hammer even if it hasn't quite pounded the proverbial nail into the coffin yet.
Apparently, people just aren't shopping at Sears much anymore. The Land's End brand uses Sears as its major retail outlet, and Land's End's sales dropped by almost 15 percent in the third quarter after losing more than 11 percent the year before.
Then, in December 2016, at the beginning of the holiday shopping season, an exodus of upper-echelon corporate management began from what might be a sinking Sears ship. This might be moot, however, because none of these executives were able to achieve an uptick in sales over the last two years.
Sears lost $866 million, according to Fortune, in the first half of the 2016 fiscal year. The store is still open — for now — and is selling off assets to try to stay afloat.