Microsoft-LinkedIn $26 Billion Merger: How LinkedIn Users Are Affected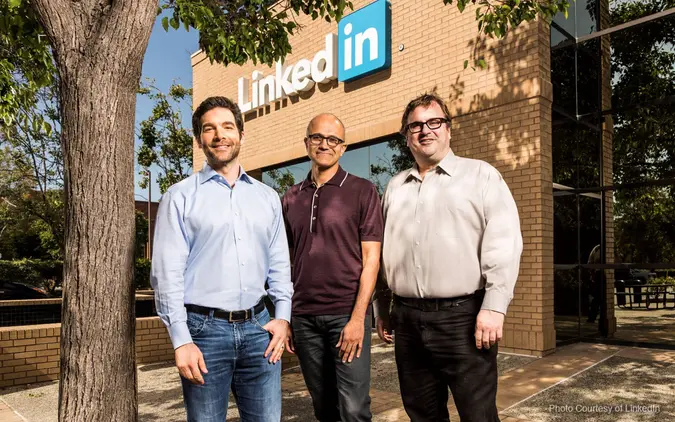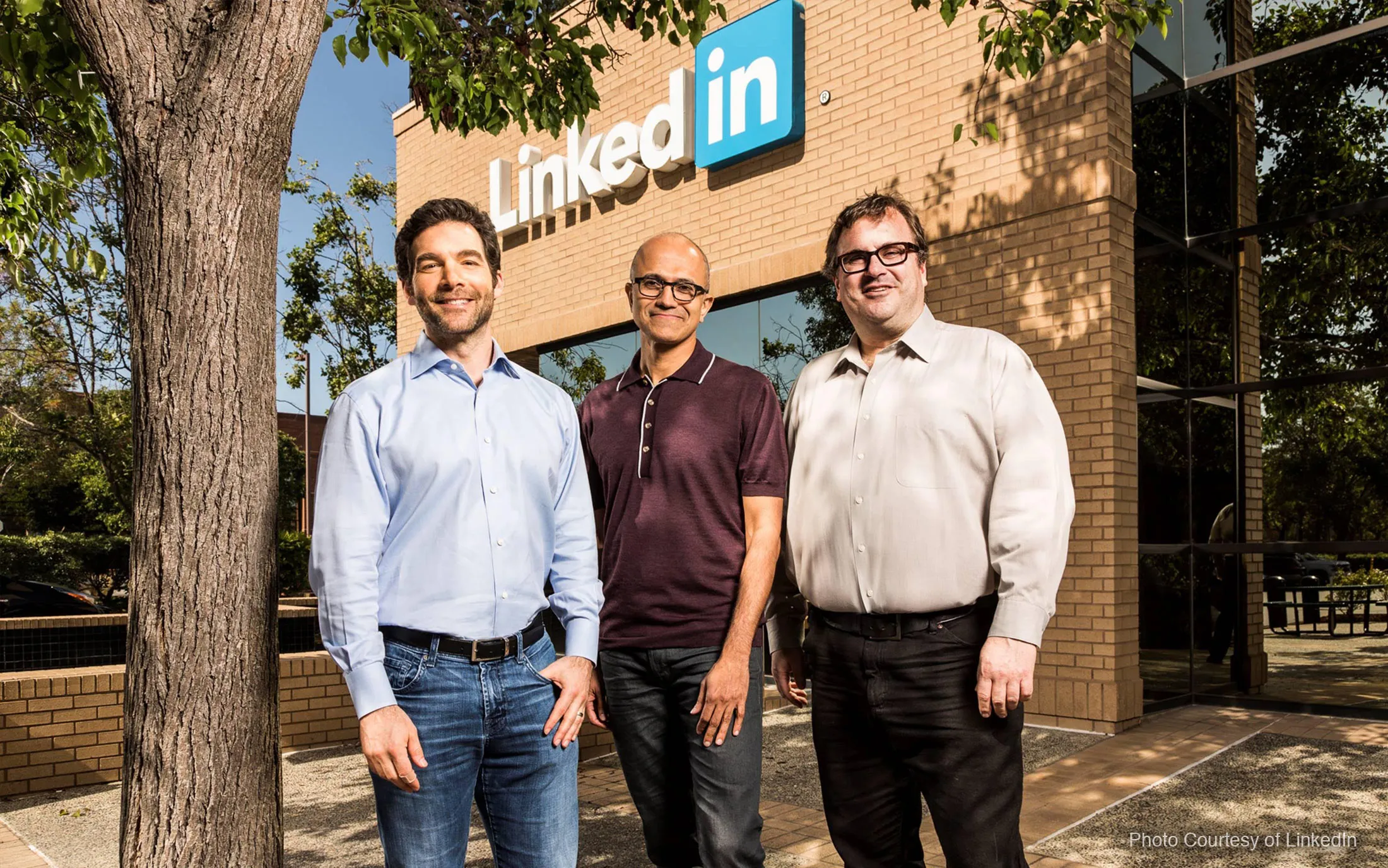 The world's largest professional network is preparing to expand its reach. On Monday, June 13, Microsoft announced its plan to purchase LinkedIn for $26.2 billion in cash — $196 per share. This move increased the founder of the social networking site Reid Hoffman's net worth by an estimated $800 million, according to Forbes.
Learn more about the Microsoft-LinkedIn merger, how it affects stocks and what it means for you.
Related: The 20 Highest-Grossing Video Game Franchises, From Microsoft to Sony
Satya Nadella and Jeff Weiner on Microsoft Acquiring LinkedIn
LinkedIn Company Structure to Stay Intact
Under the terms of the merger, few changes will be made to the LinkedIn team. LinkedIn CEO Jeff Weiner will retain his title and report to Microsoft CEO Satya Nadella. Most employees will keep their current job titles and managers — with the exception of those charged with maintaining the company's status as a publicly traded company.
In a statement, Weiner said things at LinkedIn "should be business as usual." He noted that the company still has the same mission, vision, cultures and values it has always maintained. Similar to models used by YouTube, WhatsApp and Instagram, the company will operate as a fully independent entity under the Microsoft umbrella.
LinkedIn Stock Surges Amid News of Microsoft Acquisition
After news broke that Microsoft (MSFT) is buying the social networking site, LinkedIn stock (LNKD) soared 47 percent to $193, while Microsoft stock briefly tumbled 3.2 percent. LinkedIn investors will receive $196 per share, which is quite a leap from the stock's closing price of $131.08 on Friday. Since going public in May 2011 at $45 per share, LinkedIn stock peaked at $269 in February 2015, but had since lost approximately half its value due to a tumultuous start to 2016.
Make Your Money Work Better for You
The Microsoft-LinkedIn merger also seemed to cause Twitter shares to leap 4.7 percent in pre-market trading on Monday, according to MarketWatch, as analysts have recently suggested a failure to grow could encourage the company to sell.
What Does the LinkedIn-Microsoft Merger Mean for Users?
It doesn't appear the Microsoft-LinkedIn merger will have any impact for LinkedIn users and customers. If the company plans to begin charging for basic access to the site, change the current pricing structure or update user profiles, these proposals have been kept under wraps.
"Our members will continue to develop their skills, find a job and be great at that job, using our platform," said Jeff Weiner in a LinkedIn blog post. "We will continue to help our customers hire top talent, market their brand and sell to their customers."
If anything, the companies have primed the merger as a positive move for LinkedIn users, positioning it as a way to create continuous growth for the platform. Specifically, the partnership is expected to help LinkedIn expand its benefits to users, including offering better job listings and access to the hiring tool Recruiter. Microsoft will also gain from the ability to combine its professional cloud resources with LinkedIn's vast network, expanding its reach to more people and businesses.
Keep Reading: 17 Signs Millennials Are Better With Their Money Than You