7 Most Expensive Grammy-Winning Albums Ever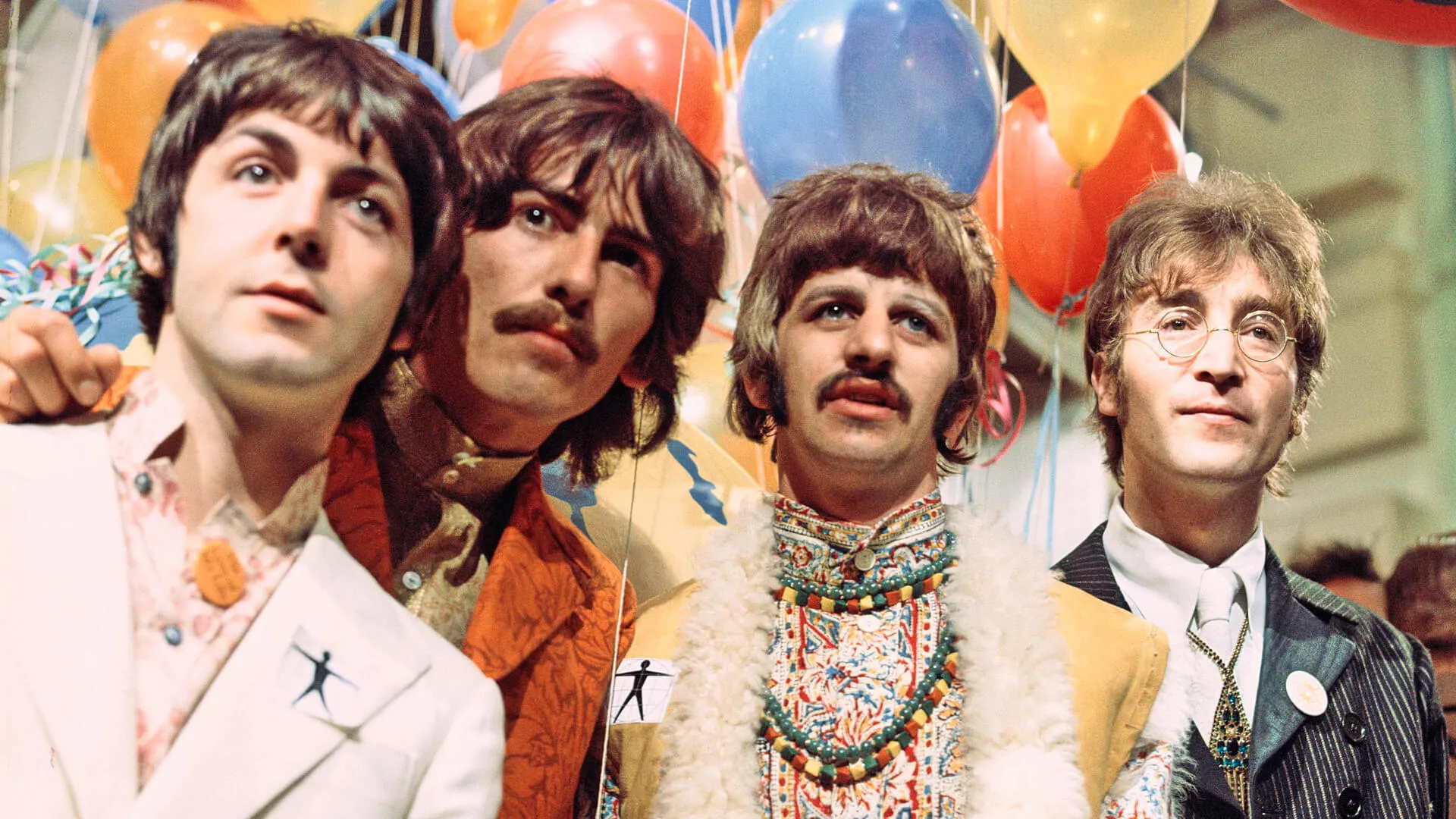 Musicians pour a lot of hard work and money into making an album. But just how much money does it take to make a Grammy-winning album?
It's not just the recording time that you have to pay for, but it's also the producer fees, artist features, album demos and promotion of the album that could cost an artist a pretty penny. For example, album demos can range from hundreds of dollars to thousands. In addition, a full-length album can take anywhere from 90 to 150 hours to record, and even more time for complex albums. For a session in an upscale studio, you're looking at a minimum of $10,000. But for some artists, money is no obstacle when it comes to their art and they've shelled out big bucks to make these creations for your entertainment.
Last updated: Aug. 13, 2020
Steely Dan: 'Gaucho'
The production of Steely Dan's seventh studio album was a difficult one. Prior to heading into the studio, the band suffered from some personal setbacks. The girlfriend of co-founder Walter Becker died from a drug overdose at his home. Shortly after, Becker was hit by a car in New York. Eventually, the band made it to the studio to record "Gaucho," where they worked hard to perfect their music. For example, the band did 40 or more takes of the same song, which most likely racked up recording expenses.
Also, 42 other musicians were called upon to help complete the album's production, and the band was sued for $1 million by jazz pianist Keith Jarrett for copyright infringement for one of the album's songs, according to Mental Floss. In addition, engineer Roger Nichols used $150,000 to create a drum machine for the rock duo — that's equal to over $490,000 today, easily qualifying it as one of the most expensive albums to make.
Make Your Money Work Better for You
Grammy for 'Gaucho': Best Engineered Album, Non-Classical
After its release in 1980, the album received praise from critics. For example, Pitchfork named it one of the best albums of the 1980s. And all that meticulous recording time in the studio paid off as the album scored a Grammy for the best-engineered album, non-classical in 1981.
Brian Wilson: 'Brian Wilson Presents SMiLE'
In 2004, Beach Boys co-founder Brian Wilson got to work on a solo project called "Brian Wilson Presents SMiLE" — also referred to as "SMiLE," which was the original name of the project. Wilson had originally started production on the "SMiLE" album in the 1960s but finally committed to making the album years later. Although the exact figure of the album's total cost is unknown, its production included some costly eccentric purchases. For example, Wilson used a $30,000 tent that housed various items of inspiration, as well as a piano placed on top of beach sand, according to Flypaper.
Grammy for 'Brian Wilson Presents SMiLE': Best Rock Instrumental Performance
Wilson's solo project won over critics with some music reviewers praising the album. Although the album as a whole did not win a Grammy, one song did. "Mrs. O'Leary's Cow" won for best rock instrumental performance.
The Beatles: 'Sgt. Pepper's Lonely Hearts Club Band'
Although the Beatles have some of music's most iconic albums on their resume, one, in particular, stands out. In 1966, the band got to work on their eighth studio album, "Sgt. Pepper's Lonely Hearts Club Band." During that time, the Beatles set out to experiment and master what could be done in a recording studio. As a result, the band called upon their producer George Martin and engineers to find innovative ways to record music despite the limits of recording technology at the time. During the course of making the album, the band spent more than 400 hours in the studio, with production wrapping the following year. Ultimately, Paul McCartney and crew spent around 25,000 euros on the project, which translates to just under $450,000 in today's economy.
Make Your Money Work Better for You
Grammys for 'Sgt. Pepper's Lonely Hearts Club Band': Album of the Year and Best Contemporary Album
Like many of the Beatles' albums, "Sgt. Pepper's Lonely Hearts Club Band" received praise from fans and critics. The album spent 15 weeks at No. 1 on the Billboard 200 Chart in 1967. Moreover, the album scooped up four Grammys that same year, including album of the year and best contemporary album. Recently, it was named Britain's all-time favorite album, beating out "21" by powerhouse singer Adele.
Foo Fighters: 'One by One'
The Foo Fighters' fourth album, "One by One," was both successful and expensive. With the alleged production of the album demos totaling $1 million, that alone is enough to make it one of the most expensive albums ever made. However, the production of this album wasn't fun in the beginning, thanks to heavy tension among bandmates and a lack of a creative spark.
"At the time, we were making an album that wasn't working," frontman Dave Grohl told Billboard. "We'd started in October of 2001. After about three and a half months, I realized it didn't sound familiar. It didn't sound like the band does live. It didn't feel right. With our band, the most important thing is that the songs feel right and the recordings feel good. It's more about the feel than anything. We were so focused on production because our intent was to make this big rock record. But your energy tends to wane after three months."
Grammy for 'One by One': Best Rock Album
The album finally gelled together and was released a year later in October 2002. Despite the album's rocky production, "One by One" won the Grammy for best rock album in 2003.
Metallica: 'Metallica'
Iconic heavy metal band Metallica paid almost $2 million to produce their self-titled album, also known as "The Black Album." The majority of the production costs came from time spent at recording studios. According to Music Magpie, the band and one of its producers often disagreed about the musical direction of the album. As a result, the group logged many hours in the studio re-recording music for more than eight months. The album was eventually remixed several times.
Make Your Money Work Better for You
Grammy for 'Metallica': Best Metal Performance
The long hours in the studio turned out to be for the best. According to the Loudwire, the album marked a significant change in the band's musical style, which ultimately paid off. "The Black Album" is currently one of four albums that has spent 500 or more nonconsecutive weeks on the Billboard 200. And lastly, the album scored the Grammy for best metal performance in 1991.
Kanye West: 'My Beautiful Dark Twisted Fantasy'
To some people, fashion designer and rapper Kanye West might be more known for his explosive Twitter rants than his music, but regardless, the hip-hop star knows how to produce a No. 1 album. For his fifth studio album, "My Beautiful Dark Twisted Fantasy," West and his record label spared no expense.
In 2009, West's label spent a whopping $3 million to produce his album, which features unique sounds from string and orchestral ensembles, according to Flypaper. West also collaborated with various artists to help elevate the album's sound, including Elton John, Beyoncé, Kid Cudi and Jay-Z. And in true over-the-top Kanye fashion, the rapper also held 24-hour recording sessions in three different studio rooms throughout the production of the album.
Grammy for 'My Beautiful Dark Twisted Fantasy': Best Rap Album
All the money West and his label threw at the project paid off. The album was released the following year and sold over 500,000 copies during its first week. It was an instant hit with fans and critics, with Pitchfork naming it one of the best new albums of that year. At the 2011 Grammys, the album picked up the Grammy for best rap album.
Korn: 'Untouchables'
For their fifth studio album, the guys from Korn spared no expense. The band spent a hefty $4 million for the release of their 2002 album, "Untouchables," putting it high atop the list of most expensive Grammy-winning albums. The production bill racked up quickly thanks in part to the band's lavish travel habits during production. In an interview with British magazine Kerrang!, bassist Reginald Arvizu explained how the band moved several times throughout the course of making the album, staying in various homes throughout the country.
"We moved to Phoenix and rented five houses for $10,000 apiece for four months," Arvizu told Kerrang! "We came to (Los Angeles), rented five more houses for $10,000 apiece for four more months. We went to Canada and rented a house for $8,000. That's a week, not a month."
Make Your Money Work Better for You
Grammy for 'Untouchables': Best Metal Performance
The album peaked at No. 2 and spent 34 weeks on Billboard's top album sales chart that year. Although the album as a whole didn't win a Grammy, the group didn't walk away empty-handed on Grammy night. One of the songs from the album, "Here to Stay," won the Grammy for best metal performance.
More From GOBankingRates