Most Expensive Scandals of the Year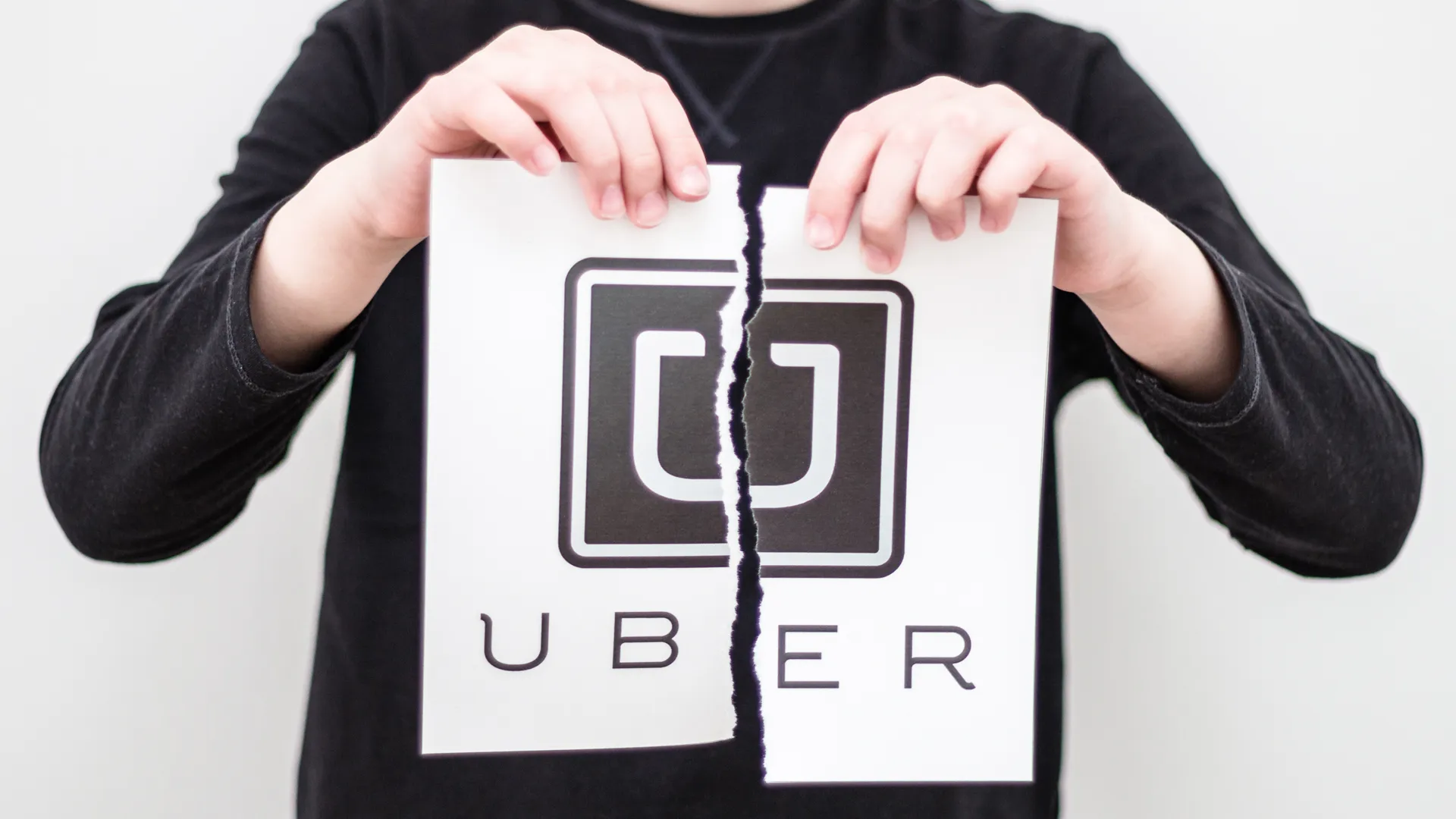 2017 has been a scandalous year, with a presidential administration that seems to be constantly in flux, prominent men of Hollywood being accused of sexual harassment and major companies making major missteps. In many cases, the biggest scandals of 2017 have been the most expensive, costing companies billions of dollars and individuals their jobs.
Take a look back at all the worst scandals of the year, and all the celebrities who were famously fired because of them.
Make Your Money Work Better for You
HHS Secretary Tom Price Resigns After Chartered Jet Scandal
Health and Human Services Secretary Tom Price came under fire amid reports that he had been taking expensive chartered flights for official business trips.
USA Today reported that Price took 26 chartered flights to locations across the country, which cost an estimated $400,000. Price claimed he only used charters when commercial flights were not available. But as USA Today noted, it is not common for the HHS secretary to fly on private planes. Price's predecessors, Kathleen Sebelius and Sylvia Mathews Burwell, took commercial flights while holding the position.
Price apologized for taking the private jets, saying he "was not sensitive enough to my concern for the taxpayer" and promised to pay for his portion of the flights. The scandal ended up costing Price his job. He resigned shortly after the scandal came to public attention.
United Airlines Stock Drops After Passenger-Removal Incident
This is one of the worst things to happen to the travel industry in 2017. In April, United Airlines forcibly removed a passenger from an overbooked flight, and the violent nature of the incident — which was caught on video — soon went viral. The release of the video caused United's stock to plummet, and the company's market cap dropped $1.4 billion, according to Fortune.
Bill O'Reilly Fired Following Sexual Harassment Allegations
Joining the list of the famously fired is Bill O'Reilly, who was ousted from Fox News after a 21-year career there following a New York Times investigation that brought sexual allegations from the news host's past to light. The paper found that O'Reilly and Fox had reached settlements with five women over sexual harassment and verbal abuse claims that totaled $13 million.
Shortly after the story broke, 21st Century Fox announced O'Reilly would not be returning to Fox News. The report not only cost O'Reilly his job, but it also cost the network advertising money, with dozens of sponsors asking for their ads to be removed from the network, CNN reported.
Make Your Money Work Better for You
Russian Election Interference Costs Taxpayers Millions
Russia's interference in the 2016 election might have affected the outcome in ways we don't fully know yet. But, we do know it's affected U.S. taxpayers, thanks to the millions that are being spent on the investigation.
According to USA Today, the Senate Intelligence committee received an extra $1.2 million this year to investigate Russian election interference. The Justice Department is also conducting its own investigation, for which costs have not been made public.
Tomi Lahren Sues Glenn Beck for Firing Her After She Makes Pro-Choice Statements
Outspoken conservative talk show host Tomi Lahren sued her former employer Glenn Beck and his media network The Blaze for wrongful termination, after she was fired after making pro-choice statements during an appearance on "The View."
Beck and The Blaze counter-sued, stating Lahren was fired for insubordination. Lahren and The Blaze settled the dispute a month later.
As part of the agreement, Lahren would be released from her employment contract, but would be able to keep her Blaze Facebook page. Monetary details of the settlement have not been disclosed.
Harvey Weinstein Ousted Following Sexual Harassment Allegations
Harvey Weinstein was fired from the movie production company he co-founded, the Weinstein Company, following a New York Times report on his history of sexual harassment. Gwyneth Paltrow, Rose McGowan and Angelina Jolie are among the women who spoke out against him.
The scandal could end up costing Weinstein millions. In addition to being fired from the Weinstein Company — which is responsible for $2.4 billion in box office earnings, according to Box Office Mojo — Weinstein has been expelled from the Academy of Motion Picture Arts and Sciences. Outside of his professional earnings, Weinstein could stand to lose more if his wife, Georgina Chapman, files for divorce. The fashion designer announced she was leaving her husband shortly after the scandal broke.
Make Your Money Work Better for You
Louis C.K. Loses Deals After Admitting to Sexual Misconduct
The New York Times released a report in November in which five women accused comedian Louis C.K. of sexual misconduct. C.K. confirmed the reports were true and issued an apology, but it was too little, too late to save many of his ongoing and upcoming projects.
His film "I Love You, Daddy" is no longer being released, and HBO announced that C.K. would no longer be appearing in its Nov. 18 autism special "Night of Too Many Stars." In addition, the movie channel is removing C.K.'s projects from its on-demand services, Deadline reported.
FX also cut ties with the actor and producer, who had long been involved with the channel and production studio. According to the Washington Post, FX said in a statement that it would be taking away C.K.'s executive producer title and any compensation for the four projects FX was working on with him. Netflix also canceled an upcoming comedy special with C.K. that was reportedly worth an eight-figure check, according to Forbes.
Another Comic Causing Trouble: Convicted Comedian Bill Cosby's Net Worth
Fyre Festival Organizers Sued Following Disastrous Event
Concertgoers paid an average of $2,500 to $4,000 for tickets to Fyre Festival, marketed as an ultra-luxurious music festival experience taking place in the Bahamas. However, the festival was a disaster before it even began. Attendees began sharing photos of the poor conditions on social media, and concert organizers Ja Rule and Billy McFarland ended up cancelling the festival due to poor planning and infrastructure before the first official day.
The festival fail could end up being very costly. The organizers are now facing multiple lawsuits, including a $100 million class action lawsuit that accuses Ja Rule and McFarland of fraud.
Are You Owed Money? How to Make Money Off a Class-Action Lawsuit
Make Your Money Work Better for You
Uber's Scandalous Year Includes Boycotts and Lawsuits
Ride-sharing company Uber has had a rough 2017 that could really affect its bottom line.
In February, a former employee spoke out about widespread sexual harassment at the company. In May, Uber admitted to underpaying its New York City drivers and promised to pay back the millions it owed. Later that month, the company was sued in a class-action lawsuit that alleged Uber had been overcharging its customers. In June, CEO and founder Travis Kalanick stepped down following several public missteps. And in August, Kalanick was sued by an early investor for fraud and breach of contract.
Additionally, Uber is currently being investigated by five separate federal probes, including one into potential price-fixing. According to CNBC, Uber's scandals could decrease the company's value by $10 billion.
Kevin Spacey's Movie Role Removed Following Sexual Misconduct Accusations
In October, "Star Trek: Discovery" actor Anthony Rapp told Buzzfeed that Kevin Spacey had made a sexual advance toward him when he was 14 years old. Spacey issued an apology, but more accusations followed.
Following the initial claims made by Rapp, Netflix announced it would be cancelling "House of Cards" after the sixth season and also decided to cancel the release of the movie "Gore," which Spacey was set to star in. The decision will definitely impact Spacey's finances: The actor was reportedly earning $500,000 per episode for "House of Cards," according to Variety.
In November, director Ridley Scott announced that along with Imperative Entertainment's Dan Friedkin and Bradley Thomas, he had decided to remove Spacey from the upcoming film "All the Money in the World." Spacey had filmed eight to 10 days for the role, but all of the actors involved — including Mark Wahlberg and Michelle Williams — agreed to do a re-shoot of the scenes with Christopher Plummer taking over the role of J. Paul Getty.
Make Your Money Work Better for You
Paradise Papers Leak Leads to Increased Scrutiny on Political Figures
A massive document leak known as the "Paradise Papers" exposed how corporations, political figures and wealthy individuals have been using offshore tax havens to avoid paying taxes. Among the political figures exposed in the leak are U.S. Secretary of Commerce Wilbur Ross — who had a stake in a shipping company co-owned by the son-in-law of Russian President Vladimir Putin — and the Queen of England.
Following the leak in early November, Ross said he sold the assets that could be considered a conflict of interest, and several countries' governments have announced that they are launching investigations and issuing arrest warrants in response to the information contained in the leaks. It remains to be seen what the full fallout of the Paradise Papers leak will entail.
Kathy Griffin Loses NYE Hosting Gig After Controversial Trump Photo
Kathy Griffin was fired from her long-time CNN New Year's Eve co-hosting gig with Anderson Cooper after a photo of her holding a fake severed Donald Trump head went viral. Griffin apologized for the photo on Twitter, but CNN released a statement in response, calling the photo "disgusting and offensive."
Griffin also lost an endorsement deal with Squatty Potty. In addition, a July stand-up performance at a New Mexico casino was cancelled, USA Today reported. The financial aspects of these deals have not been made public, but the scandal has certainly had a negative impact on the star's earnings this year.
More Money Lost: 24 Athletes Who Lost Their Huge Endorsement Deals
Rob Kardashian Sued by Blac Chyna After Posting Nude Photos
Blac Chyna sued Rob Kardashian and the rest of his family after Kardashian posted nude photos of Chyna and made disparaging remarks about her on social media. Chyna claims the posts have caused her "significant damages," and says both the scandal and the family are the reasons her reality show with Kardashian, "Rob & Chyna," was cancelled by the E! network, according to lawsuit documents obtained by USA Today.
The lawsuit has not yet been settled, so it's unclear how much it might end up costing Kardashian and his family.
Make Your Money Work Better for You
Pepsi Loses Millions After Pulling Controversial Kendall Jenner Ad
Pepsi missed the mark when the beverage giant released a protest-themed commercial starring Kendall Jenner. The ad, which featured Jenner as a demonstrator who hands a can of Pepsi to a police officer, was the subject of immense backlash upon its release.
Pepsi ultimately decided to pull the ad, which probably cost the company millions. An industry executive told People the ad likely cost between $2 million and $5 million to produce, with Jenner likely receiving a one-time fee of $400,000 to $1 million.
Equifax Data Breach Costs the Company Billions
Credit bureau Equifax revealed that a data breach had compromised the personal information of about 145.5 million people. Wall Street analysts predicted that the breach would end up costing the company $4 billion as its stock market value plummeted, Time reported.
"The breach compromises the credit bureau's reputation as a trusted steward of consumer data, and will create a near-term business disruption," SunTrust analyst Andrew Jeffrey told Time.
Brett Ratner Booted From 'Wonder Woman' Sequel After Sexual Harassment Allegations
Hollywood producer Brett Ratner faced sexual harassment allegations from at least eight women, including actress Olivia Munn. Shortly after the news broke, "Wonder Woman" star Gal Gadot confirmed on "The Today Show" that Ratner would not be involved in the superhero movie's sequel.
"Everyone knew what was the right thing to do," she said. The loss of the movie will be a big financial hit to Ratner and his production company. The original film grossed over $821 million worldwide, according to Box Office Mojo.
Anthony Scaramucci Fired After Explosive New Yorker Interview
Anthony Scaramucci lasted less than two weeks in his position as White House communications director. The short-lived member of the Trump administration gave an expletive-laden interview to the New Yorker shortly after he began his post, during which he called Reince Priebus a "paranoid schizophrenic," spoke harshly of Steve Bannon and threatened to fire the entire White House communications staff. Scaramucci was fired shortly after the interview.
You're Fired! The Net Worths of Former Trump Administration Staffers
Charlie Rose Suspended Following Sexual Misconduct Claims
A November Washington Post report detailed the accounts of eight women who accused newsman Charlie Rose of sexual harassment. Following the report's release, CBS and Bloomberg announced they would no longer be producing the "Charlie Rose" show, according to The Hollywood Reporter.
CBS also announced that Rose was being suspended from "CBS This Morning," where he was a co-host. Rose has apologized for his "inappropriate behavior," but his future as a news host remains uncertain.
Jeffrey Tambor Quits 'Transparent' After Sexual Harassment Allegations
Actor Jeffrey Tambor was accused by his former personal assistant, as well as a "Transparent" guest star, of sexual harassment and inappropriate behavior. Tambor apologized, though he also said he never meant to offend or hurt anyone and denied that he is a "predator." Soon after, Tambor announced that he was leaving the show that earned him two Emmy Awards.
"I've already made clear my deep regret if any action of mine was ever misinterpreted by anyone as being aggressive, but the idea that I would deliberately harass anyone is simply and utterly untrue," Tambor said in a statement obtained by Variety. "Given the politicized atmosphere that seems to have afflicted our set, I don't see how I can return to 'Transparent.'"
Tambor was reportedly earning $275,000 per episode, according to Variety.
About the Author