Most Small Businesses Have Little Knowledge of Insurance — Here's What You Need, and Where To Find It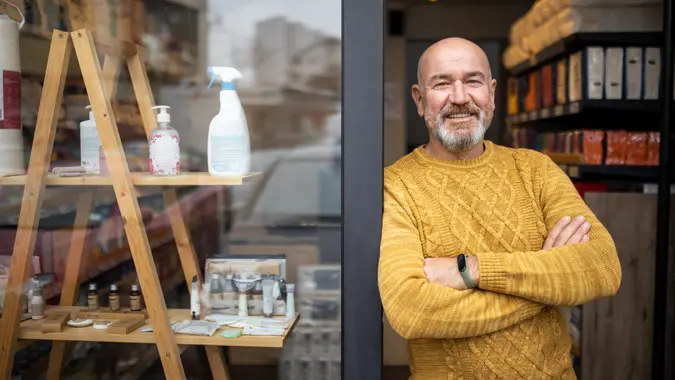 miodrag ignjatovic / Getty Images
Just about every small business in the United States can benefit from insurance, and many are required to have it. But few businesses are knowledgeable enough about insurance to even know what to get or where to find it, according to a new survey from online insurance provider Next Insurance. This lack of knowledge could prove costly to businesses that are unprepared to deal with unforeseen accidents, legal problems and other risks.
The survey of 500 small business owners, conducted by Wakefield Research and released on March 15, found that a whopping 96% of respondents didn't achieve a "passing" grade in a general insurance knowledge test. A similar percentage, 90%, said they lack confidence that their business is adequately insured.
On a more positive note, 82% of small businesses are taking steps to better protect their businesses, such as reviewing their coverage or conducting a risk assessment. But there is still a big gap between what most small businesses know about insurance and what they should know. Among the survey's other findings:
More than half of respondents (51%) listed making a professional mistake — anything from workplace accidents or HR issues to clerical errors — as a top potential risk that could negatively impact their business this year.
Nearly three in 10 respondents (29%) don't have any business insurance coverage at all. About half (51%) say their business is less than "very prepared" to face potential risks, while 18% are not taking, or do not plan to take, any steps in the next six months to better protect their business.
The majority of respondents (53%) said the biggest barrier to obtaining insurance comes down to knowing what coverage and policies their business needs. Only one-third seek professional insurance help. Business owners who are women are more likely to lack insurance (35%) as compared to men (25%).
Make Your Money Work Better for You
"Small business owners today have to wear a number of hats, and often feel pressured to be experts in everything from taxes and insurance to finance and HR," Next VP of product Alon Shiran stated in a press release. "This is an unrealistic expectation, and thankfully there are many resources designed specifically to support small businesses with the guidance, education, and tools needed to tackle some of the most common challenges they face."
One of the biggest and most important steps small business owners can take is figuring out what kind of insurance they need. The Small Business Administration (SBA) lists six common types of business insurance: general liability, product liability, professional liability, commercial property, home-based business insurance and business owner's policies. To learn more about what each covers, visit the SBA business insurance page.
In terms of the type of insurance you get, it depends on factors such as your business type and location, according toTim McDermott, Next Insurance's director of insurance product management.
Costs also vary greatly based on factors such as your number of employees, your location, your industry and your scope of operations. McDermott suggested getting a quote request to get an accurate cost estimate.
Another thing to pay attention to is the role government plays in small business insurance, whether it's on the local, state or federal level. For example, the federal government requires small businesses with employees to have workers' compensation coverage. Some states have requirements to get business licenses, such as a general contractor or electrician license.
Make Your Money Work Better for You
To find insurance, the best place to start is online.
"Online is an incredibly efficient and cost-effective way to learn more about the various types of insurance coverage, obtain a quote and proof of insurance," McDermott told GOBankingRates in an email. "Additional options may include going through an agent or third-party partner. For example, Next's insurance offering is embedded within Intuit Quickbooks, making it easy for Intuit customers to access insurance products within the QuickBooks ecosystem."
Before you start your search, the SBA recommended assessing your risks, including everything for on-site accidents to natural disasters and potential lawsuits. Be sure to search for reputable licensed agents and shop around to find the best combination of benefits, terms, and rates.
More From GOBankingRates