Netflix, Amazon and Others Made Big Money on Video Streaming in 2021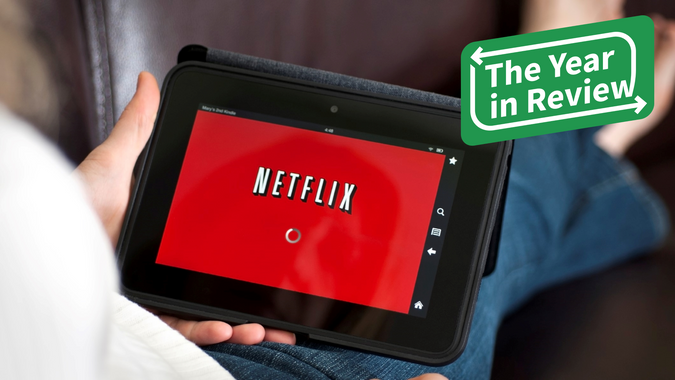 mphillips007 / iStock.com
If you were not fully on board with streaming entertainment by 2019, the 2020 pandemic most likely changed that. Now, streaming entertainment is an integral part of most Americans' lives, and the streaming companies — from Amazon to Netflix, Disney+ to HBO Max — are reaping the financial rewards of our investment.
According to Victoria Mendoza, CEO and media expert at MediaPeanut, "Video streaming services were all winners during the pandemic at its onset in 2020 when lockdowns and health restrictions were like death sentences to cinemas. But in 2021, the streaming landscape has grown astronomically, with many companies starting out in streaming services with a wide range of entertainment shows and movie offerings."
Learn More: Which Streaming Services Give You the Most for Your Money?
Find: Netflix's Most Expensive Productions Ever
Live Streaming Comes of Age
In 2021, live streaming grew by 13%, said Stephen Curry, CEO of CocoSign.
"Live content accrued 27% more watch time compared to video," Curry said. "IGTV emerged as the most popular live streaming platform, Netflix took the lead in video streaming in the U.S. and YouTube dominated the free-to-access video streaming platforms."
Make Your Money Work Better for You
The Kings of Streaming
It's no surprise to anyone that Netflix continues to hold steady with the most subscribers. According to MediaPeanut's data, Netflix had 214 million subscribers worldwide through Q3 and earned an estimated $28.63 billion in 2021.
Netflix may have started out humbly as a simple DVD-by-mail service, but it has since become perhaps the biggest player in the streaming market, and it continues to host award-winning originals — such as "Squid Game," "Cobra Kai" and "Stranger Things."
In 2021, Netflix and Amazon Prime were the "obvious winners," Mendoza said. "Both media giants have been on a steady climb with their ability to keep subscribers, despite the emergence of new players and new exclusive movies and series offerings."
Amazon Prime has more than 175 million members using its streaming service and made an estimated $110.8 billion in streaming alone, according to MediaPeanut's latest data.
More for You: Streaming Services That Offer the Best Variety of Movies for Your Family
HBO Max and Disney+
But if we're going to talk about success stories in streaming, Mendoza said new players HBO Max and Disney+ "are considered winners of streaming in 2021 because, despite challenges in content releases, their following seems to be picking up. Moreover, both streaming services have competitive rates, which keep retention high."
Make Your Money Work Better for You
To end Q3, HBO and HBO Max had 69 million subscribers worldwide — 45.2 million domestic subscribers. Disney+ had 118 million subscribers globally.
Apple TV and Hulu
Though Apple TV had fewer new releases in 2021, Mendoza said "many of Apple TV+ loyalists are sticking to the brand, as shown in the improved churn rate of 15% to 9% in the first two quarters." The Jason Sudekis-led "Ted Lasso" certainly drove viewers to the network.
Hulu also has remained a contender, with 39.7 million subscribers for VOD (Video on demand/SVOD) and 4 million Live TV+ subscribers, Mendoza said.
The Biggest Losers
There were plenty of services that struggled.
"An obvious loser is Peacock," Mendoza said, "and other ad-supported video on demand services, which struggled with engagement among other streaming services without any hit content to draw in subscribers."
Peacock had 54 million users as of Q2.
"Ad-supported video is problematic," she said, "because they also have to contend with big-time online ad platforms like YouTube and Facebook for those income-generating placements."
Make Your Money Work Better for You
Additionally, Curry said, "Britbox and BBC didn't make the expected gains, as they had to merge content into larger services and bow out from the industry."
More From GOBankingRates