6 Brands That Are Reviving Malls Across the Country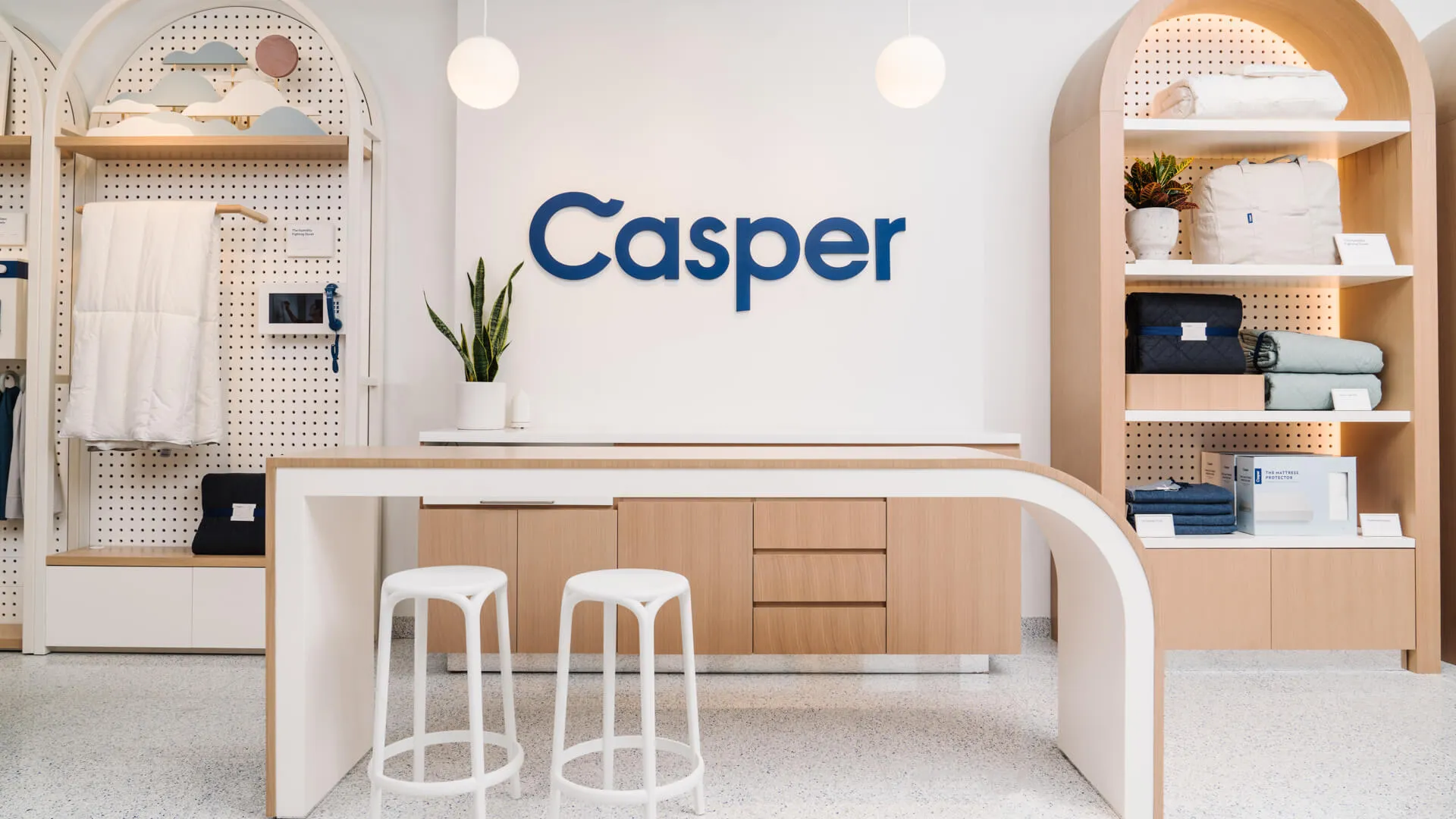 The popular prediction of an ongoing retail apocalypse — including a wasteland of shopping-mall shells — appears to be an exaggeration. In fact, store openings in 2018 surpassed store closings among major chains by 3,800, according to a recent report from global research and advisory firm IHL. And the industry's economy is showing signs of strength: Retail sales were up in March, which sets the stage for further improvements, according to the National Retail Federation.
Poised to take advantage of this retail revolution are numerous stores that are reviving brick-and-mortar retail — in particular, shopping malls — in innovative and exciting ways. Here are the coolest store ideas and coworking spaces that are changing the retail game.
Industrious
With more than 65 locations in 40 cities across the U.S., Industrious, a provider of flexible coworking spaces, is slated to open its newest location inside The Mall at Short Hills located in Short Hills, New Jersey. What was once real estate claimed by former mall anchor store Saks Fifth Avenue will now become home to a 30,000-square-foot space crafted by Industrious for individuals or teams seeking upscale coworking and private office spaces.
But this isn't the first mall installation Industrious has forged. In August 2018, the company partnered with Macerich — a leading owner, operator and developer of major retail real estate — to begin opening up coworking spaces at multiple Macerich properties, creating an unconventional agreement between a coworking company and a major mall owner.
Make Your Money Work Better for You
Superior Customer Service Within Comfortable, Upscale Surroundings
As co-founder and CEO of Industrious, Jamie Hodari's vision was to create diverse spaces to allow individuals and teams to be productive, as well as social, in upscale surroundings — and he's succeeded.
In addition, Hodari has created the feel of a high-end hotel within the office, with hospitality services served up by community managers who are trained to be intuitive to each member's needs.
Hospitality responsibilities include stocking snacks, keeping fresh-brewed craft coffee at the ready, providing a gourmet breakfast each morning, ensuring the printer is working and taking a personal interest in each member.
The customer service culture Hodari has helped create is based on training used in premier hotels. And it wouldn't have happened without the expertise of the vice president of customer experience, Rachael Gursky, formerly employed by upscale properties, such as St. Regis and W Hotels. Gursky's job is to use her high-end hotel training skills to develop Industrious staff members into customer-service dynamos.
Samsung
As a way to engage customers and earn their loyalty, Samsung has opened three mall-based stores in the following locations: the Americana at Brand in Los Angeles, The Galleria in Houston and Roosevelt Field in Garden City, New York.
The tech giant's newest retail location in Roosevelt Field covers 2,500 square feet of space and offers customers a unique and immersive experience across a variety of Samsung's most exciting products. This includes displays of smartphones, tablets and wearables that are for sale in-store.
Samsung offers 4D virtual reality experiences in store as well, where customers can choose from options such as exploring outer space or riding a roller coaster. Customers can also use the interactive photo zone and a gaming station.
Make Your Money Work Better for You
Samsung Edges Out One of Its Biggest Competitors
Although Samsung is more than just a little late to the retail space party, it has finally arrived in a big way. As one of Apple's biggest competitors, Samsung has effectively taken a huge bite of the immersive retail experience arena, ushering customers into a space where they can entertain themselves as they shop.
On the other hand, Apple has failed to innovate. It's still offering its customers the same retail environment for quite some time — one that is product-display focused and relatively pedestrian by comparison.
Neighborhood Goods
Neighborhood Goods launched its 14,000-square-foot space at Plano's Legacy West in Plano, Texas, last November. It features a constantly evolving assortment of brands, products, events and social opportunities to fuel customer experience. The first collection of brands to temporarily occupy space at Neighborhood Goods includes hers, a women's healthcare and wellness service. Another innovative brand includes digital native Buck Mason, featuring casual menswear classics done right. Many Neighborhood Goods' brands fall into traditional retail niches, such as accessories, home goods, consumer tech and beauty, and include offerings from celebrities Serena Williams and Reese Witherspoon.
A Department Store Reinvented
Neighborhood Goods manages to offer customers one-stop shopping, socializing and dining in an innovative and fresh retail setting, which sets it apart from traditional department stores that have become largely predictable.
Customers will likely enjoy discovering a variety of revolving brands, as well as having the option to participate in events, such as cocktail garden planting instruction, trunk shows and block parties. The property also features an on-site restaurant and bar concept called Prim and Proper, which serves food and libations throughout the day. Customers can order and carry a glass of wine while they shop.
Fourpost
Fourpost is a lot like Neighborhood Goods, with customizable spaces for retailers to set up shop and display a fresh set of products and services. But instead of an in-house permanent restaurant like Neighborhood Goods features, Fourpost features rotating food vendors. Plus, the retailer has made clear that it's marketing its brands, vendors and attractions specifically to modern families.
In the U.S., Fourpost has one location — a 10,400-square-foot space in the Mall of America in Minneapolis.
Make Your Money Work Better for You
Fresh and Exciting Options for the Modern Family
The fact that Fourpost is based on an ever-evolving retail model full of options is smart because consumers are likely to seek out fresh and entertaining destinations for shopping, eating and activities.
Plus, Fourpost understands value by offering short-term leases to a number of retail entrepreneurs on a rotating basis. This allows Fourpost to collect on its investment over and over at a potentially greater profit than traditional retail leasing models.
Casper
In 2018, digital native Casper — a mattress start-up — opened its first permanent store. The 3,000-square-foot store, located on Broadway in New York City, features six mini-bedrooms where customers can embark on a touchy-feely experience by trying out the brand's mattresses, pillows and sheets.
Casper has followed its foray into the brick-and-mortar marketplace with the installation of stores across the country, including some in malls.
Try Before You Buy
The brand's take on mattress buying is a huge departure from traditional mattress stores, which feature an uninspired display of mattresses lined up on a sales floor, accompanied by a hovering salesperson.
Not only do Casper customers get to try out the company's mattresses in a "private, pressure-free space," they also can take advantage of a 100-night-trial to sleep on the mattress and decide if it's the right fit for them. This no-risk model for buying a product that greatly influences the quality of your sleep and ultimately, your health, is a win-win for customer and retailer alike.
Warby Parker
Ever since it launched online almost a decade ago in 2010, Warby Parker has made an effort to stay steps ahead of other eyewear contenders. Not only did the company find a way to create better-looking, lower-priced glasses without sacrificing quality, it also has made a name for itself as a socially conscious company by donating one pair of glasses to the needy for each pair of glasses sold.
Other advancements this digital native brought to the industry were its Home Try-On program, which allowed customers to go online and select up to five frames to be shipped to try on at home for five days. Also popular is its Virtual Try-On program, which allows customers to use the Face ID feature of their iPhone X with the brand's augmented reality app to see how different pairs of glasses would look.
Beginning in 2013, Warby Parker expanded its footprint into the brick-and-mortar retail sector with over 85 stores, including some mall locations, across the U.S. by the end of 2018. In Warby Parker store locations, customers can experience the modern power of AI, directing their queries to it when store employees don't have an immediate answer or are occupied by other customers.
Make Your Money Work Better for You
21st Century Shopping Powered by Artificial Intelligence
Although finding a parking spot and navigating to a store in a shopping center isn't exactly considered convenient, Warby Parker aims to make its customers' store experiences as accommodating and gratifying as it can.
The presence of AI within the store not only provides a novel experience when compared to other eyewear retailers, but it can also help mitigate customer frustration levels that can arise from live store associates being temporarily occupied or not having an instant answer.
This means that for people who prefer to actually try on glasses frames and don't want to wait for the mailing time of Home Try-On, a visit to a Warby Parker retail store with modern tech might win out over a traditional eyewear retailer.
More on Business