From New York to California: A Spotlight on Beloved Small Businesses Across All 50 States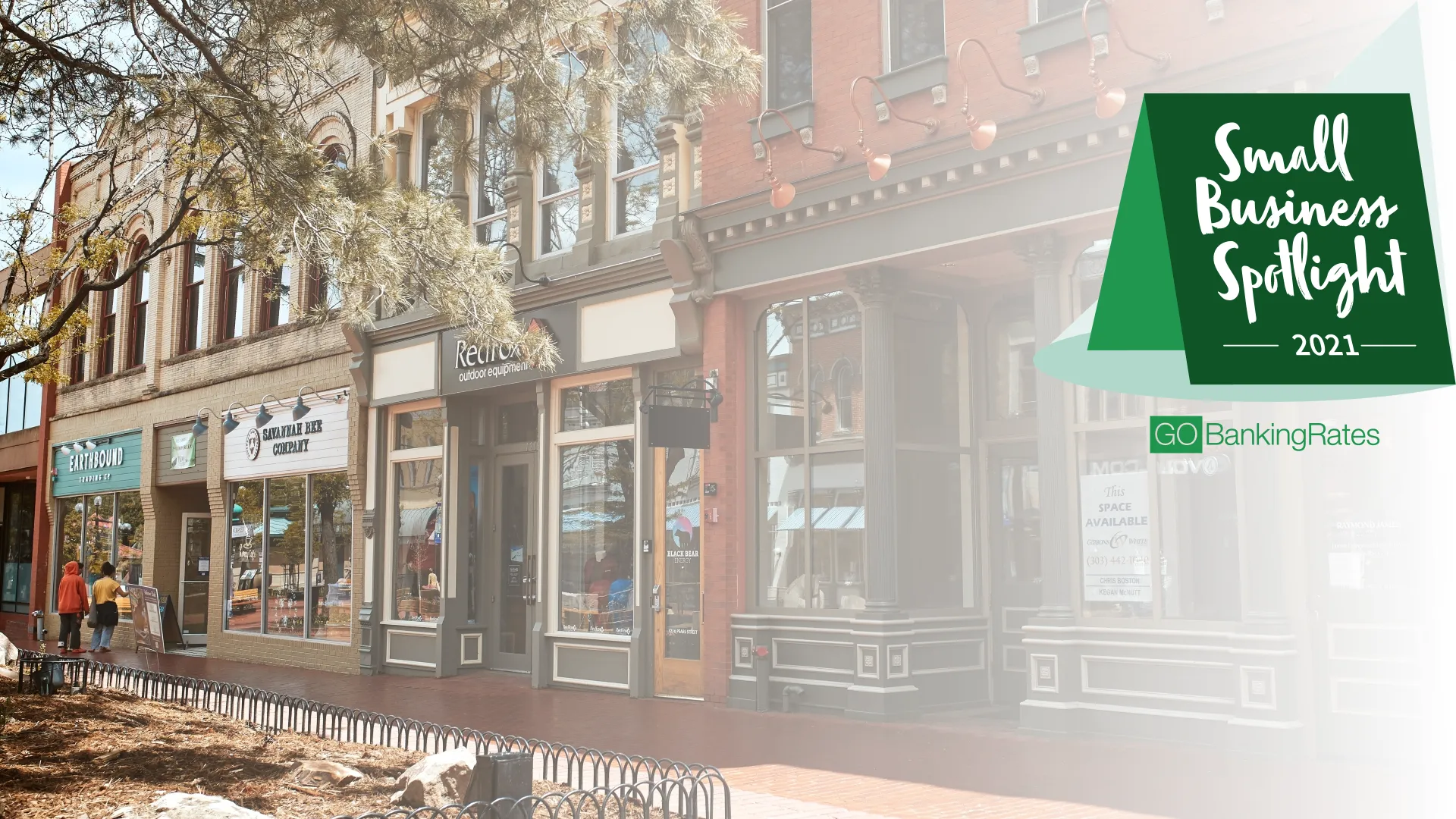 Small businesses are the heart of their local communities and, unfortunately, many faced major financial hardships as a result of the coronavirus pandemic. GOBankingRates wants to do our part to help these small businesses to recover and thrive by shining a light on the businesses across the country that are beloved by their neighborhoods and towns, so we created the Small Business Spotlight series to provide these deserving businesses with national recognition.
2021 Small Business Spotlight: 
We asked our readers to nominate their favorite local small businesses, and we were overwhelmed by the sheer volume of responses. We received nearly 1,400 nominations for 1,000 businesses across all 50 states, with nominated businesses ranging from coffee shops to music schools to a beekeeping business.
Texans were the most enthusiastic about their local businesses, with 96 small-business nominations coming from the Lone Star State. However, the most-nominated business is based in Norfolk, Virginia — Hair4theKulture, which specializes in virgin hair weave extensions.
"It feels surreal to be recognized in a spotlight of this magnitude when in reality it seems like so much of the world doesn't see me," said owner Tesha Hunter. "It gives me the encouragement to keep pushing forward with hopes that my business becomes the success that I've always envisioned it to be. This has been a great opportunity and I'm extremely appreciative."
Our second-most nominated business is Warrior Goddess Fitness, a yoga studio in Elmwood Park, New Jersey.
"This is amazing news and truly heartwarming," said owner Hollye A. Richardson. "It lets me know that I am on the right path. I have learned that the level of one's success is in direct proportion to their actions. I am working hard and deliberately to create a safe space that is both fun and healing for all."
Rounding out our top-nominated businesses is No Common Scents Gifts, LLC, a specialty candle shop in Nova, Ohio.
"I never dreamed that my dream of being my own boss would one day become a reality," said founder Krista Davis. "I love knowing that not only do I have new customers visiting my site daily, but I also have repeat customers who contact me just to tell me how much they love my work. Thank you so much to everyone who has helped to make my dream come true!"
Here's a look at some of the other notable nominated businesses from across the U.S.
Last updated: June 22, 2021
Midwest
A veteran of the music industry, owner Augustus Payne decided to open Cleveland's A Separate Reality Records after having cancer and realizing that life is too short to not be doing what he loves.
"I love waking up in the morning and getting after it," he said. "There's nothing I like more than meeting and sharing new music with others."
To see all East North Central businesses near you, click here.
Since 1946, Hiland Bakery has been serving up a wide variety of doughnuts and pastries in the Highland Park/Oak Park neighborhood of Des Moines, Iowa.
"Hiland Bakery has been in this neighborhood for decades," said one nomination. "There are lines around the block always! I would put these doughnuts up as the best in the country!"
To see all West North Central businesses near you, click here.
Make Your Money Work Better for You
Northeast
New England: Walk by Faith Doggie Bakery
Walk by Faith Doggie Bakery — a combination pet bakery and country store located in Cromwell, Connecticut — is making an impact on its neighborhood.
"This small business is doing something good for the community," one nomination said. "Not only did everybody enjoy the smell of fresh-baked dog treats, but [owner Kimberly Roy] is also involving [members of the community]. Customers and their dogs can go into the bakery and watch treats be baked, [and] they can help bake. It has a country store [where] you can make gift baskets, or just buy dog treats and people treats at the same time."
To see all New England businesses near you, click here.
Chris and Jessie Apple — founders of Little Rockers, a music school for kids and toddlers located in Shrewsbury, New Jersey — created their business out of a shared passion for singing and performing, and introducing music to both kids and adults.
"Little Rockers is so much bigger than just us," Jessie said. "We are a part of our community and a rite of passage for a lot of the families in our area. We help grown-ups and children bond, particularly when they're at an age when verbal communication is still developing. Music can become an amazing way for children to open up and for the adults who love them to experience that with them."
To see all Middle Atlantic businesses near you, click here.
South
More than a coffee shop, Ravenwood Coffee in Clarksville, Tennessee, is dedicated to boosting other local businesses and helping support area charities.
"The most rewarding aspect of being a business owner is being able to use our business to help other small businesses," said co-founder Erica Jennett. "In our shop, we sell handmade items from several local artists and creators. Many of these individuals do not have the ability to have their own brick-and-mortar shops, so we offer them ours. By doing this, many local creators can reach new customers and have their products on shelves. We would say another big reward is using our business to help local animal rescues, veteran organizations and our community. We hold several animal adoption events and hold fundraisers to raise money for several organizations in our community."
To see all East South Central businesses near you, click here.
Devotis Lee, aka Mrs. D, opened D Cafe & Catering in Atlanta to form a community that brings people together over meals of fresh, healthy soul food.
She founded her business based on strong principles: "value, respect of others, integrity and transparency," Lee said. She hopes "to use my platform to help improve the lives of individuals, which improves the lives of families, which equals better communities."
To see all South Atlantic businesses near you, click here.
Leslie Justice transformed The Coyote Store, a 32-seat café in Gail, Texas — one of the least-populated counties in the United States — into a popular 1,600-seat music venue.
"When my grandmother abruptly announced that she was closing the family business, a long-time café and general grocery in my hometown community, I felt compelled to come home," she said. "I wanted to take care of my family, [return to] the community I had grown up loving and leave the stress of my current life behind. Being of independent nature, the concept of working for myself was exciting. I liked the idea of having control over my own destiny and my own schedule. I never could have dreamed where my decision to purchase the store from my grandmother would end up taking me."
To see all West South Central businesses near you, click here.
Make Your Money Work Better for You
West
After over a decade working in the restaurant industry as a server and manager, Colin Fukunaga opened his own business — Fukuburger, a Las Vegas-based gourmet food truck and fast-casual restaurant, serving all-American burgers with a Japanese twist.
"I'd always been playing with backyard cookouts with my staff and my friends, and I would add Japanese ingredients," he said. "Everybody was like, 'This is so different. You should have your own restaurant.' After hearing that so many times, I was fantasizing about the idea."
To see all Mountain businesses near you, click here.
With locations in Honolulu and Las Vegas, the Eden in Love boutique sells one-of-a-kind clothing, home goods, gifts and accessories.
"I'm a firm believer that everything has a story and it's our job as business owners to share these stories in our unique voice," said co-owner Tanna Dang. "I use retail as my platform to champion for causes and things I really love."
To see all Pacific businesses near you, click here.