Outrage Over Political Pepsi Ad Could Flatten Brand's Profits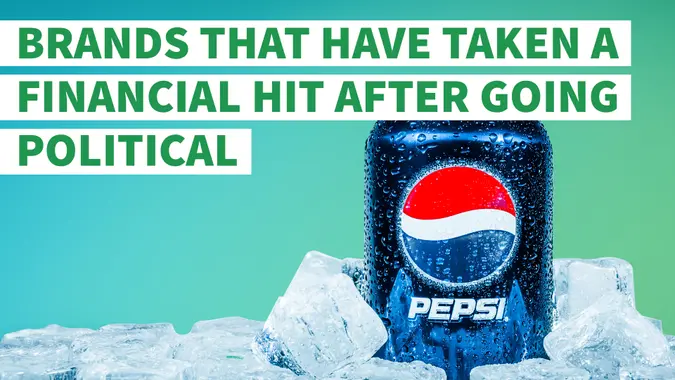 Andrey Armyagov / Shutterstock.com
An ice cold cola couldn't temper the heat Pepsi felt after debuting its "Live For Now Moments Anthem" ad. One day after its release, Pepsi apologized for the ad and announced it would be removing the content.
The ad, which features wealthy model and reality TV star Kendall Jenner, shows a throng of young demonstrators marching through city streets. Exactly what the demonstrators are protesting is unclear; however, many viewers were quick to accuse the food and beverage giant of appropriating the Black Lives Matter movement.
The protest is packed with smiling young demonstrators of many nationalities and, purportedly, religions, raising signs with phrases like "Love," "Peace" and "Join the Conversation." The protest depicted is a far cry from the fractious demonstrations that have erupted across the U.S. over the past few years.
Related: Pepsi and Other Corporations That Use Tax Havens
Many people took to social media to air their grievances about the ad and to encourage their fellow consumers to boycott the brand, a sentiment that could mean lower profits for the soda giant in the coming weeks.
Pepsi isn't the first major brand to experience backlash from using controversial issues to peddle its products or push its political agenda. A slew of brands including Airbnb, Coca-Cola, 84 Lumber and Budweiser paid millions to air commercials that expressed views on immigration and diversity during Super Bowl 51. While pushback was intense from some big game viewers, there is no evidence that it resulted in decreased sales or long-term brand perception, according to the Wall Street Journal.
Make Your Money Work Better for You
Less lucky was mega retailer Target. In April of last year, the conservative Christian nonprofit American Family Association called for a boycott of Target after the company posted a blog welcoming transgender people to use restrooms and fitting rooms corresponding with their gender identities on its corporate website. According to the Journal, Target's sales declined as a result of the boycott and have continued to decline every quarter since.
Conversely, some brands have faced opposition from staying silent on major issues. Uber, for example, felt the wrath of ride-sharing users after CEO Travis Kalanick failed to denounce President Trump's immigration ban. The company offered airport customers rides during a New York taxi strike protesting the ban, resulting in a #DeleteUber rally cry that led to more than 200,000 customers deleting their accounts, according to the New York Times.
Up Next: 10 Brands That Took a Beating in 2016 and 10 That Took Off