Publishers Clearing House Must Refund $18.5 Million For 'Deceptive' Practices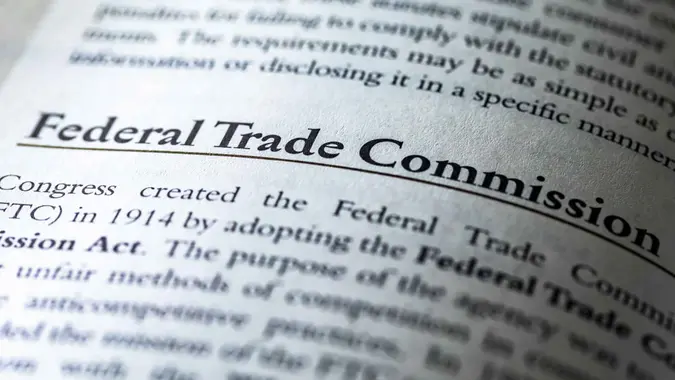 Wirestock / Getty Images/iStockphoto
Publishers Clearing House (PCH) has found itself in hot water over its sweepstakes practices, which were described by the Federal Trade Commission (FTC) as "deceptive and unfair." The company responsible for the "win $1,000 per week for life" commercials has agreed to pay a hefty $18.5 million settlement, which will be used for customer refunds and to revamp its business practices.
The FTC filed a complaint charging PCH with several unlawful practices, including not disclosing the actual price of goods, promising (but not delivering) risk-free purchases, deceptive email subject lines, and a misleading privacy policy. It also violated the CAN-SPAM Act by sharing customer information and data with advertisers.
PCH has reached a settlement agreement with the FTC to the tune of $18.5 million, as announced by the FTC on June 27. This sum will be directed towards significant changes to its online and email business practices, as the proposed court order outlines.
Cease deceptive practices: PCH must not imply that a purchase is necessary for sweepstakes entry or to improve chances of winning.
Separate sweepstakes and sales: PCH must clearly identify and distinguish sweepstakes entry forms from ordering and sales forms.
Clear disclosures: PCH must prominently disclose that purchasing doesn't enhance winning chances and provide direct sweepstakes entry links without advertisements for items to purchase.
No surprise fees: Full price of purchases and shipping costs must be disclosed upfront, along with clear cancellation and return policies.
Cease deceptive emails: Subject lines and content must comply with CAN-SPAM Act regulations.
Delete consumer data: All data collected before January 1, 2019, must be deleted, and misrepresentation of data collection and sharing practices is prohibited.
Preserve records: Records of research and testing related to consumer impressions of sweepstakes and products must be retained to prevent the further use of dark patterns.
Make Your Money Work Better for You
PCH is accused by critics of targeting older and lower-income consumers, often using catchy language on their website such as "WIN IT!" or "Win for Life!" Upon clicking sweepstakes registration links sent by PCH, customers are redirected to web pages filled with product advertisements. Critics accuse PCH of using "dark patterns," which are misleading marketing tactics, to lead consumers to believe that ordering products is a prerequisite for entry or increases their odds of winning.
The FTC has taken a firm stance on the matter, aiming to crack down on companies that use illegal dark patterns to deceive and harm online consumers. FTC commissioners have expressed their commitment to safeguarding consumers from such exploitative practices.
More From GOBankingRates