Trader Joe's Pushes Back on Food Labels — What Happened to 19 Other Offensive Logos
Aunt Jemima, Uncle Ben and more are set to be phased out.
NicolasMcComber / Getty Images
America is in a moment of reckoning. The outrage over police brutality has led to a broader discussion of how systemic racism has seeped into the very fabric of the country — from the teams we root for to the choices we make at the store. In the process, many logos and brands that have been around for decades have been rethought or removed completely.
Trader Joe's recently made waves when it pushed back against a petition demanding the company stop using labels like Trader Jose's or Trader Ming's. The company's resistance raises an important question about how brands can celebrate diversity and different cultures without creating imagery that might be painful or offensive.
So, what's been happening with the other brands that have been publicly confronted over their logos? Here's a look at how this process has played out for various companies and the changes they've made in the name of equality.
Last updated: Aug. 6, 2020
1/26
Jeffrey B. Banke / Shutterstock.com
1. Trader Joe's
A number of Trader Joe's international food products have historically been labeled with twists on the Trader Joe's name — "Trader Ming's" for Chinese foods, "Trader José" for Mexican foods and "Trader Giotto's" for Italian foods, for example.
Briones Bedell, a Bay Area, California, teenager, launched the petition to relabel the Trader Joe's products. A spokesperson for the grocery store told the New York Times that updating the product labeling had been in the works for "several years."
However, on July 24th the company pushed back, saying that it had not received significant negative feedback from its customers and/or team members regarding the products in question. Rather, the company stated that its own internal research found that the packaging — always intended as a playful nod to the cultural roots of the products in question — was largely seen in the light it was originally intended.
2/26
Jamie Lamor Thompson / Shutterstock.com
2. The Washington Redskins
For years, the Washington Redskins and team owner Daniel Snyder have resisted calls to change its name (a slur against Native Americans). On July 2 FedEx, the team's biggest corporate partner, pushed the team to change it. Nike followed by declining to sell team merchandise, as did Target, Walmart and Amazon. Now Snyder has agreed to a "thorough review" of the name.
The team defended its name despite persistent calls to change it. In 2014, 49 senators came forward to urge NFL commissioner Roger Goodell to change the team's name, but team president Bruce Allen defended the name in a letter to the Senate majority leader Harry Reid, The Guardian reported.
"Our use of 'Redskins' as the name of our football team for more than 80 years has always been respectful of and shown reverence toward the proud legacy and traditions of Native Americans," Allen said.
According to reporting by the Washington Post, FedEx demanded that the team change its name or the shipping company would pull its branding. The Redskins play at FedEx Field as part of a $205 million naming-rights deal that began in 1999. Corporate sponsors Pepsi, Nike and Bank of America publicly supported FedEx's call to action.
A new name is expected before the start of the 2020 NFL season.
3/26
Grossinger / Shutterstock.com
3. Aunt Jemima
Aunt Jemima was the first brand in recent weeks to announce that it would be changing its racially charged image. Quaker Foods, the parent company of Aunt Jemima, said in a June 17 statement that it would remove the image of Aunt Jemima from its line of maple syrups and pancake mixes starting at the end of 2020 and would change the name at a later date, Today reported.
"We recognize Aunt Jemima's origins are based on a racial stereotype," Kristin Kroepfl, vice president and chief marketing officer of Quaker Foods North America, said in a statement to NBC News. "While work has been done over the years to update the brand in a manner intended to be appropriate and respectful, we realize those changes are not enough."
The 130-year-old logo has been criticized for perpetuating a "mammy" stereotype, NBC News reported.
4/26
lev radin / Shutterstock.com
4. Uncle Ben
A few hours after Quaker Foods announced it would be retiring its Aunt Jemima logo, Mars announced that it would be making over the Uncle Ben's brand.
"As a global brand, we know we have a responsibility to take a stand in helping to put an end to racial bias and injustices," the company said in a press release. "As we listen to the voices of consumers, especially in the Black community, and to the voices of our Associates worldwide, we recognize that now is the right time to evolve the Uncle Ben's brand, including its visual brand identity, which we will do. We don't yet know what the exact changes or timing will be, but we are evaluating all possibilities."
The Uncle Ben's brand name dates back to 1946. According to the brand's website, the name comes from a black Texan rice farmer known as Uncle Ben, and the man pictured on the logo is "a beloved Chicago chef and waiter named Frank Brown."
5/26
Mike Derer/AP/ / Shutterstock.com
5. Mrs. Butterworth
Conagra Brands, the parent company of Mrs. Butterworth's, became the third company to announce a rebranding on June 17.
"We stand in solidarity with our Black and Brown communities and we can see that our packaging may be interpreted in a way that is wholly inconsistent with our values," the company said in a press release. "We understand that our actions help play an important role in eliminating racial bias and as a result, we have begun a complete brand and packaging review on Mrs. Butterworth's. It's heartbreaking and unacceptable that racism and racial injustices exist around the world. We will be part of the solution. Let's work together to progress toward change."
6/26
Sheila Fitzgerald / Shutterstock.com
6. Cream of Wheat's Rastus
B&G Foods, the parent company of Cream of Wheat, became the fourth company in 24 hours to announce a rebranding after it came under public fire for the racist origins of its mascot, Forbes reported.
"We are initiating an immediate review of the Cream of Wheat brand packaging," the company said in a press release. "We understand there are concerns regarding the Chef image, and we are committed to evaluating our packaging and will proactively take steps to ensure that we and our brands do not inadvertently contribute to systemic racism. B&G Foods unequivocally stands against prejudice and injustice of any kind."
The chef character, Rastus, has been featured on the Cream of Wheat packaging since 1890; his name is widely considered derogatory to Black men, Forbes reported.
Bad Changes: The Most-Hated Company Overhauls of All Time
7/26
©The Archives Center of the National Museum of American History; Smithsonian Institution via wikipedia
7. Eskimo Pie's Eskimo
On June 20, Dreyer's Grand Ice Cream announced that it would be changing the Eskimo Pie brand name and marketing.
"We are committed to being a part of the solution on racial equality, and recognize the term is inappropriate," Elizabell Marquez, head of marketing for Dreyer's, said in a statement obtained by The New York Times. "This move is part of a larger review to ensure our company and brands reflect our people values."
The company plans to have a new name by the end of the year and will discontinue the character of the Eskimo, The Times reported. The frozen treat dates back to the 1920s and has come under fire in recent years for its use of the term "Eskimo," which is considered derogatory toward native people of Alaska and other Arctic regions because it was originally used by racist colonizers.
8/26
Nestle / via Amazon.com
8. Red Skins and Chicos
Nestle's Australian candy brand Allen's announced on June 22 that it would be changing the names of two of its products.
"At Allen's we are about creating smiles," the company posted on Facebook. "Today we announced that we will change the name of Red Skins and Chicos lollies. This decision acknowledges the need to keep creating smiles, ensuring that nothing we do marginalises our friends, neighbours and colleagues, or is out of step with our values. We haven't finalised the new names, but we'll keep you posted. We appreciate the comments we have received on the need for change."
"Redskin" is a derogatory term for Native Americans and "chico" can be an offensive word for describing Latin Americans.
9/26
Air Elegant / Shutterstock.com
9. Darlie's Man in the Top Hat
Colgate-Palmolive announced on June 18 that it was working to "review and evolve" its Chinese toothpaste brand, Darlie, The New York Times reported. Though its English name had been changed from the original name, "Darkie," its current Chinese name still translates to "black person toothpaste." The logo features a man in a top hat.
"For more than 35 years, we have been working together to evolve the brand, including substantial changes to the name, logo and packaging," a Colgate spokesman told Reuters. "We are currently working with our partner to review and further evolve all aspects of the brand, including the brand name."
Colgate purchased a 50% stake in the brand in 1985 and changed the name to Darlie in 1989.
10/26
David Tonelson / Shutterstock.com
10. Chiquita Banana's Miss Chiquita
The Chiquita Banana brand logo, Miss Chiquita, dates back to 1944 when she appeared as a cartoon banana. The logo became humanized in 1987.
Although the brand has not announced any plans to rethink its logo, it has come under criticism for personifying "a colonialist idea of the tropics as a place of simplicity and abundance," the Food Empowerment Project, a sustainability nonprofit, told Indianapolis' Fox 59. "Her characterization as fun and carefree is particularly insulting considering the realities of banana production, which are anything but."
Struggling Businesses? 14 Famous Companies That Aren't Profitable
11/26
Icon Sports Wire / Corbis/Icon Sportswire via Getty
11. Syracuse University's Saltine Warrior
The "Saltine Warrior" first appeared in an early 1910s song written by a Syracuse alum and became the mascot in 1931 after the university's humor magazine, The Orange Peel, created a fictitious story about the character. According to the story, the remains of an Indian chief named Ogeekeda Hoschenegada — which supposedly translated to the salt warrior — were unearthed during the removal of the women's gymnasium. The mascot was retired in 1978 after it was deemed racially insensitive, Syracuse.com reported.
It took a while for the university to land on a new mascot. The initial replacement mascot was a gladiator, but he was wildly unpopular with fans, Syracuse.com reported. Other now-retired mascots include Egnaro the Troll, a superhero and a man in an orange tuxedo. In 1980, an orange became the official mascot and received the name Otto in 1990.
12. Fritos' Frito Bandito
In a series of ads that ran from 1967 to 1971, the Frito Bandito appeared as the cartoon mascot for Fritos corn chips. The animated character was created by the ad agency Foote, Cone & Belding, and the commercials were directed and voiced by some of the talents behind the original Looney Toons, Fox Business reported. The Bandito spoke with an exaggerated Mexican accent and had an unkempt appearance.
In 1968, two Mexican-American advocacy groups — the National Mexican-American Anti-Defamation Committee and the Involvement of Mexican-Americans in Gainful Endeavors — voiced complaints about the Mexican stereotype portrayed by the Frito Bandito, Fox Business reported. Within three years, the mascot was discontinued.
Although Frito-Lay has launched new marketing campaigns for its corn chips since then, it hasn't brought on a new mascot.
13/26
Grindstone Media Group / Shutterstock.com
13. Stanford University's Indian
Stanford University's mascot was the "Indian" from 1930 into the 1970s. He was usually depicted as a caricature of a small Indian with a big nose, according to the university's Native American Cultural Center.
In 1972, 55 Native American students and staff at Stanford presented a petition asking that "the use of the Indian symbol be permanently discontinued." The university president agreed with the petition and decided that "any and all Stanford University use of the Indian Symbol should be immediately disavowed and permanently stopped."
Although there were some students who pushed for the Indian to make a return as the mascot throughout the '70s, it was never reinstated and Stanford hasn't had an official mascot since the Indian was removed.
14. Funny Face Drink Mix's Chinese Cherry and Injun Orange
In 1965, Pillsbury debuted a line of Funny Face drink mixes intended to be a competitor for Kraft's Kool-Aid, Food52 reported. The drink mixes came in a variety of flavors — several of which were problematic. In addition to Goofy Grape, Freckle Face Strawberry, Loud Mouth Lime and Rootin' Tootin' Raspberry, there was Chinese Cherry and Injun Orange. Chinese Cherry had slanted eyes and buck teeth while Injun Orange had war paint on his cheeks and a feather in his hair.
Soon after the commercials for the drink mixes began airing, the complaints started coming in. According to Food52, among the first to protest the racist depictions were a group of Chinese grocers in Sacramento, California, who refused to sell the mixes in their stores. Just months after Chinese Cherry and Injun Orange first appeared, Pillsbury replaced them with Choo Choo Cherry and Jolly Olly Orange.
"We admit guilt all over the lot," a Pillsbury spokesperson told The New York Times in 1966. "It was in poor taste. We quickly saw our fault."
Take a Look: These Are the American Brands Millennials Love
15/26
ZikG / Shutterstock.com
15. Land O'Lakes' Dairy Maiden
Land O'Lakes was founded by a group of Minnesota dairy farmers in 1921. The "dairy maiden" — a Native American woman kneeling on a mound of grass while holding a package of butter — began appearing on its packages in 1928, Modern Farmer reported. The logo has been criticized for being racist and a form of cultural appropriation.
Keep reading to see how the company is planning to change the logo.
16/26
Wirestock Images / Shutterstock.com
Land O'Lakes' New Logo
In February, Land O'Lakes announced that it was changing its packaging ahead of its 100th anniversary.
"The new packaging will show up in a variety of ways, including through a new front-of-package design that features the phrase 'Farmer-Owned' above the Land O'Lakes brandmark, 'Since 1921' below it and a vibrant illustration of land and lakes," the company stated in a press release.
"As Land O'Lakes looks toward our 100th anniversary, we've recognized we need packaging that reflects the foundation and heart of our company culture," Beth Ford, the company's president and CEO, said in the release.
17/26
Tony Dejak/AP/ / Shutterstock.com
16. Cleveland Indians' Chief Wahoo
The Chief Wahoo logo was a prominent part of the MLB's Cleveland Indians' uniforms for more than 70 years. The logo had been criticized for being racist toward Native Americans.
Read on to find out about the logo's future.
18/26
David Dermer/AP/Shutterstock / Pictured: Cleveland Indians' Jake Bauers
Cleveland Indians' New Logo
The Indians had been slowly phasing out the Chief Wahoo logo over recent years, and the team debuted new uniforms in 2019 that had no traces of the old logo. The new logo is a block letter "C."
"Major League Baseball is committed to building a culture of diversity and inclusion throughout the game," MLB commissioner Rob Manfred said in January 2019, according to CBS Sports. "Over the past year, we encouraged dialogue with the Indians organization about the club's use of the Chief Wahoo logo. During our constructive conversations, [Indians owner] Paul Dolan made clear that there are fans who have a long-standing attachment to the logo and its place in the history of the team. Nonetheless, the club ultimately agreed with my position that the logo is no longer appropriate for on-field use in Major League Baseball, and I appreciate Mr. Dolan's acknowledgment that removing it from the on-field uniform by the start of the 2019 season is the right course."
17. St. John's University's Chief Blackjack
St. John's Chief Blackjack mascot dates back to the 1930s when two students stole a Native American figurine they spotted outside of a cigar shop. He became the official mascot of the St. John's Redmen after the team went onto a 22-0 victory during Chief Blackjack's first appearance on the school's football field.
But what has since happened to the mascot?
20/26
Julius Constantine Motal/AP/ / Shutterstock.com
St. John's University's New Mascot
In 1994, St. John's University changed their team name from the Redmen to the Red Storm.
"Although the nickname 'Redmen' was instituted because the athletes at St. John's wore red, and did not have an original basis in Native American culture, it did evolve into a nickname that referenced Native American symbology," the university's athletic department states on its website. "St. John's wanted to make a change that would stay true to its tradition, but also be distinctive and unique. Thus, the new nickname Red Storm was born."
In 2009, the mascot was also changed. Chief Blackjack was replaced by Johnny Thunderbird, who was chosen as the new mascot by a fan vote.
21/26
George Rose / Getty Images
18. Sambo's
The Sambo's restaurant chain started in 1957 and expanded to 1,117 locations at its peak. Although the name originated from its two owners — Sam Battistone Sr. and Newell Bohnett, whose nicknames were Sam and Bo — the name Sambo is also a pejorative term for Black Americans.
Keep reading to see what changes are being made.
22/26
©Sambo's Restaurant
Sambo's New Name
Only one location remains — in Santa Barbara, California — and on June 4, the restaurant announced on Instagram that it would be changing its name in light of the recent anti-racism protests.
"Our family has looked into our hearts and realize that we must be sensitive when others whom we respect make a strong appeal," the post stated. "So today we stand in solidarity with those seeking change and doing our part as best we can. We will block out our sign with a message of peace and love as soon as possible and we are looking to work with the community to determine how we go forward."
Although a new name has not been decided upon yet, the owners installed a temporary covering of the Sambo's sign that features a peace symbol and the word "love."
Companies With Good Policies: 50 Brands With Lifetime Warranties
23/26
Seth Perlman/AP/ / Shutterstock.com
19. University of Illinois' Chief Illiniwek
The University of Illinois' Chief Illiniwek mascot was created by two students in 1926, according to Honor the Chief, an organization that believes the fictitious chief should be reinstated as the school's official mascot. According to the organization, "the Chief was not created to portray a real person, [but] rather, a high-minded concept of unity."
Click on to find out what happened to this mascot.
24/26
Ken Wolter / Shutterstock.com
University of Illinois' New Mascot
Following years of protests by Native Americans and mounting pressure from the NCAA, the University of Illinois retired Chief Illiniwek in 2007, The New York Times reported. However, the chief has maintained an unofficial presence on the campus and at games, and the mascot has never been replaced. But on team uniforms at least, the logo of the chief's head has been replaced by an orange letter "I."
25/26
ChicagoPhotographer / Shutterstock.com
20. Miami University's Redskins
Miami University in Oxford, Ohio, shares its name with the Miami Tribe of Oklahoma. In 1972, Miami University sent a resolution to the tribe asking for its support in the school's use of the Redskins as an athletic mascot. But what happened next?
26/26
Justin Casterline / Getty Images
Miami University's New Mascot
In 1996, the Miami Tribe asked the university to stop using the Redskins as its mascot: "The Miami Tribe of Oklahoma can no longer support the use of the nickname Redskins and suggest that the Board of Trustees discontinue the use of Redskins and other Indian related names," the tribe said in a resolution submitted to the school.
Miami University officially changed its mascot to the Redhawks the following academic year.
More From GOBankingRates
About the Author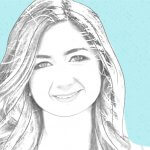 Gabrielle joined GOBankingRates in 2017 and brings with her a decade of experience in the journalism industry. Before joining the team, she was a staff writer-reporter for People Magazine and People.com. Her work has also appeared on E! Online, Us Weekly, Patch, Sweety High and Discover Los Angeles, and she has been featured on "Good Morning America" as a celebrity news expert.