How Reese Witherspoon Made These Books into Bestsellers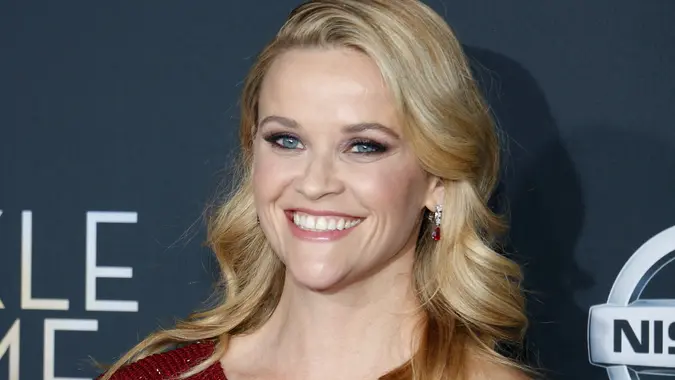 Tinseltown / Shutterstock.com
When you think of Reese Witherspoon, the first thing that comes to mind may not be books — instead you probably think of her acting as iconic and plucky characters such as Elle Woods in "Legally Blonde," Tracy Flick in "Election" or Madeline in "Big Little Lies."
Find Out: 10 Financial Books That Will Change Your Life (and Finances)
Learn More: How an Endorsement From Oprah Made These Authors Big Money

Witherspoon loves film, but she might love books more — and her book club seems to wield nearly as much influence as Oprah's. Launched formally in 2017, Reese's Book Club has already bestowed its founder's approval on 58 books, often catapulting them to the bestseller lists. As one Bookscan executive told Vox, getting picked by Witherspoon is like winning the lottery for an author.
Here's why so many of Witherspoon's picks become blockbuster bestsellers:
Witherspoon reads with an eye toward film and TV: Though it is clear that Witherspoon truly is an avid reader and book lover, the savvy business woman knows exactly what she's doing, picking books that translate well to TV or film. Her film company options many of the books she picks, and Witherspoon has starred in, or plans to, in several, including the Hulu adaptation of "Little Fires Everywhere." 
Make Your Money Work Better for You
Reese Witherspoon's picks feature strong women: What sets Reese's Book Club apart is that every book is driven by a strong woman. Hello Sunshine CEO Sarah Harden told Vox, "A woman has to be driving the story. They are driving the narrative, they have agency in the story, they are not the side character, they are the one determining how the narrative goes."
While not every book Witherspoon picks becomes a bestseller, none, as of 2019, had sold fewer than 10,000 copies, a respectable number in the publishing business. This National Book Month we share some of the biggest success stories to come out of Reese's favorite books.
Read: Where Do Americans Get Their Money Advice? Top TV Shows
Little Fires Everywhere
Though Reese's Book Club has existed informally since 2015, in 2017 her film production company Hello Sunshine took over the operations of the book club. In September, 2017, Witherspoon's pick was Celeste Ng's second novel "Little Fires Everywhere" — a novel about very different kinds of mothers and daughters and the complexities that family secrets engender. Not only did the book sell over two million copies and remain on the New York Times bestseller list for 48 weeks, Witherspoon's production company optioned it to Hulu, which turned it into a mini-series that aired in 2020.
Make Your Money Work Better for You
Expert Earful: 10 Must-Listen Personal Finance Audiobooks
Elinor Oliphant is Perfectly Fine
The very first book Witherspoon's book club launched after going official,  "Elinor Oliphant is Perfectly Fine" by Gail Honeyman, became a hit almost immediately. To date, the novel about a woman with a troubled past and strange personality quirks has sold a million copies, and it remained on the New York Times bestseller list for 35 weeks according to Honeyman's agent's website. The book sales might have been helped along by Witherspoon's film company optioning the book for film rights.
Ready To Shop? Businesses You Didn't Know Your Favorite Celebrity Owns
Where the Crawdads Sings
One of the biggest sellers of Reese's Book Club was the debut novel of  70-year-old writer Delia Owens, who could not have imagined the success her book was about to have. "Where the Crawdads Sing" saw a first print run of 27,500 copies in 2019, according to the New York Times, and went on to sell more than 10 million copies worldwide, according to Penguin Random House. It remained on the New York Times bestseller list for an astonishing 52 weeks, according to Vox. The book made even more headlines when an article in Slate revealed the author's connection to a real murder that supposedly involved Owen's husband and her stepson.
Make Your Money Work Better for You
Read More: 30 Celebrities Who Went From Rags to Riches
Daisy Jones & the Six
This novel about a female-fronted rock band in the 1970s, by Taylor Jenkins Reid, landed at number 6 on the New York Times bestseller list in 2019. Hello Sunshine quickly snapped up the TV and film rights and sold it to Amazon Prime in a limited 13 episode series, which is filming now and stars Elvis Presley's granddaughter, Riley Keough. While it's hard to say just how many copies the book has sold, sales have been significant enough to completely change the financial situation for its author, who had published five previous, much less successful novels and was taken aback by her success.
More From GOBankingRates
Last updated: Oct. 15, 2021
Make Your Money Work Better for You