These Are the Retail Companies That Are Actually Expanding in 2018

8 min Read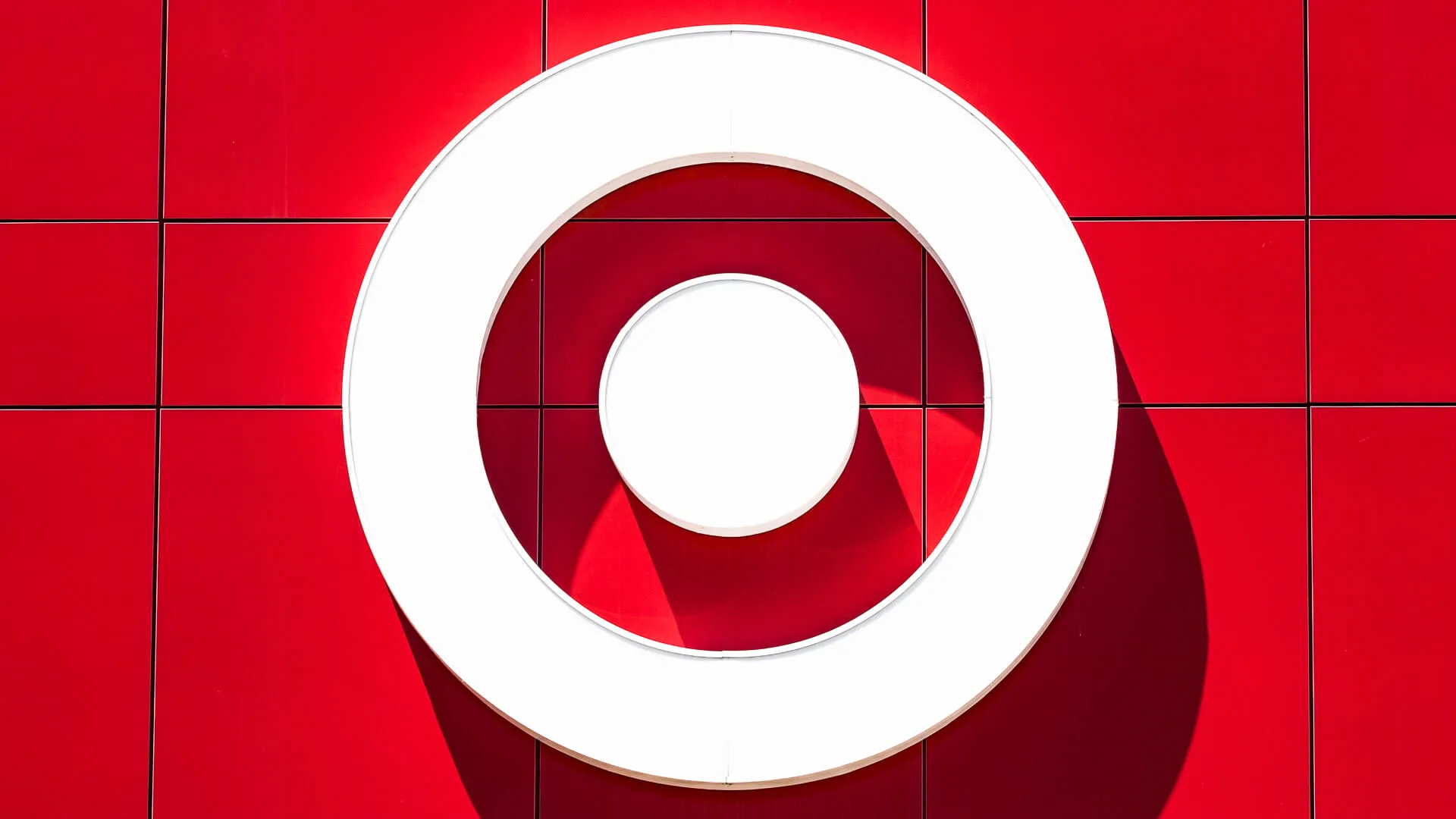 Shopping stalwarts including Sears and Foot Locker are continuing to shutter stores across the country, a retail industry trend that real estate services firm Cushman & Wakefield expects to increase from 2017 and peak at 11,000 major chain closures this year.
Although the majority of all shopping still happens at the point of sale, accounting for 73 percent of all purchases in 2017, that trend is shifting, with online transactions at places like Amazon increasing by 2 percent from 2016 and in-person purchases falling 3 percent, according to a Bank of America spending survey. But some savvy store operators seem to have vaccinated themselves against the plague sweeping brick-and-mortar buying by offering experiences that aren't easily matched online.
Click through to learn which retailers are opening new locations this year, and see which brands are taking off.
Make Your Money Work Better for You
Dollar General
Planned store openings: 900
Dollar General is one of many discounters bucking retail market trends with shopping experiences that can't really be replicated on the internet, wrote Matthew Mason, managing director at the consulting and financial advisory firm Conway MacKenzie, in the trade magazine DBusiness. The Goodlettsville, Tenn.-based chain is planning to open 900 new stores, mostly in rural areas, in 2018 — exceeding its ambitious growth of last year. There are still plenty of fun things you can buy for $1.
"Many retailers, in fact, are thriving and growing by identifying a niche and subscribing to a business and customer model that renders them, in essence, 'internet proof,' Mason wrote. "Such retailers are providing products, services and overall experiences that differ from those that can be obtained online."
Bargain-basement competitors including Dollar Tree and Family Dollar, which are both owned by Dollar Tree, Inc., also have aggressive expansion plans, which include 650 new stores in 2018.
Aldi
Planned store openings: approximately 250
Last year, Aldi announced plans to expand to 2,500 locations by 2022, making it the third-largest U.S. grocer by store count. Company executives credit Aldi's rapid growth to its balance between price- and health-conscious selections, which are often exclusive Aldi brands. Learn how to get the best deals at Aldi.
"We're growing at a time when other retailers are struggling," CEO Jason Hart said in a press release. "We are giving our customers what they want, which is more organic produce, antibiotic-free meats and fresh healthier options across the store, all at unmatched prices up to 50 percent lower than traditional grocery stores."
Lidl, another low-cost competitor already established in Europe, opened its first U.S. locations last summer and plans to add up to 100 stores across the East Coast in by summer 2018.
Make Your Money Work Better for You
H&M
Planned store openings: 220 worldwide
Although this fashion retailer is still adding brick-and-mortar stores and it has a huge valuation, its growth rate has slowed significantly considering it opened 388 locations last year. It also plans to increase its online presence, including introducing e-commerce platforms in India, Saudi Arabia and the United Arab Emirates this year.
Five Below
Planned store openings: 113
Many discount store shoppers aren't willing to spend $99 for an annual Amazon Prime membership, putting low-cost chains at the top of the list of the country's fastest-growing retailers. Some bargain hunters plan shopping trips right after payday and don't want to wait for delivery, Mason wrote. And a rotating selection of inexpensive items at Five Below might encourage them to drop in any time they are nearby.
According to Mason, "The inventory of such discount retailers is ever changing; shoppers repeatedly visit the store in order to see what new offerings are available at any given time."
Ulta Beauty
Planned store openings: approximately 100
Since launching in 1990, Ulta has become the nation's largest beauty retailer, operating more than 1,000 stores in 48 states. It offers affordable products that out-perform high-end brands. In addition to selling cosmetics, fragrances, skin and hair care products, Ulta provides salon services including haircuts, facials and brow waxing. Analysts attribute Ulta's success, in part, to this one-stop-shop model.
Hobby Lobby
Planned store openings: 60
Considering crafters in the U.S. spend about $36.2 billion annually on their hobbies, according to research from the Association for Creative Industries, it's probably no surprise this retailer has been able to piece together a success story. Hobby Lobby, the nation's largest privately owned arts and crafts retailer, opened its 800th store in January 2018, and plans to pad its payroll with approximately 2,500 new employees in 2018.
Make Your Money Work Better for You
The TJX Companies, Inc.
Planned store openings: 100
This corporation's brands include T.J.Maxx, Marshalls, HomeGoods and HomeSense, among others. The stores' off-price goods turn over much faster than the inventory at traditional department stores, transforming every visit into a foot-traffic-generating treasure hunt, Mason wrote.
"With TJ Maxx and its brethren, shoppers do not go in with a shopping agenda, they go in for the thrill of the bargain," he wrote.
HomeSense is the newest style of store TJX offers — a more curated, upscale version of HomeGoods. It plans to open 15 stores in 2018, along with 85 HomeGoods locations.
Batteries Plus Bulbs
Planned store openings: 47
Most people would be just as unlikely to leave home without a shirt than a smartphone. What's more, U.S. households have approximately 3.2 billion devices requiring batteries and 7 billion light bulb sockets requiring light bulbs. Batteries Plus Bulbs has built a burgeoning business on those retail industry trends. In fact, it experienced a 42 percent increase in phone repair sales growth alone from 2016 to 2017.
Learn More: Malls Might Not Disappear After All, Thanks to This Genius Formula
Target
Planned store openings: 35
Target is another retailer relying on more small-format stores to expand its reach into urban areas. Its exclusive offerings also encourage in-store shopping, said Lindsay Sakraida, director of content marketing with DealNews.com.
"They have their own lines of lifestyle products that might demand an in-store browsing experience," she said. "Even if the shopper doesn't buy in that visit, they can't obtain many of those items without still giving their business to Target. That unique set of inventory gives Target an advantage."
Meanwhile, discount store competitor Walmart expects to open fewer than 15 Supercenters and fewer than 10 Neighborhood Markets in fiscal year 2019.
Make Your Money Work Better for You
Bonobos
Planned store openings: approximately 20
After starting life as an e-commerce company, the men's apparel company opened 19 stores in 2017 and plans to maintain a "similar pace" going forward, according to a company spokesperson.
Some lifestyle brands that started exclusively online are opening brick-and-mortar stores to give shoppers a chance to touch and try products, Sakraida said.
"There will still be a large segment of shoppers who want to experience the item in person first, and brands like Warby Parker and Bonobos — both of which started online first — opted to open stores as well to fulfill that need," she said. Shoppers might still buy online later, but they have the option to become familiar with the product in person first.
See the retailers like Bonobos that offer free shipping all year.
Lowe's
Planned store openings: 10
The strong housing and employment market are driving same-store sales higher at home improvement stores, which also offer amenities that can't be matched online, wrote Mason. Lowe's isn't the only winner in the current economy. Competitor Home Depot is also planning three new stores in 2018.
"From nails to windows, Lowe's, Home Depot and the like continue to attract DIYers for everything under-one-roof along with in-person project design and consulting services," Mason wrote.
Tech-Savvy Chains
Some brick-and-mortar retailers are embracing tech tools to compete with counterparts online, using real-time customer preference data from all sales channels to drive factors including pricing and inventory, said Brett Wickard, founder and president of the retail software company FieldStack.
"To put it bluntly: Retailers are either embracing modern analytics to expand or are fearfully watching their sales slide," Wickard said.
Wickard said Bull Moose, an entertainment retailer where he serves as president, is parlaying this strategy into success. The chain has continued to open new stores, increase floor space in existing locations and has boosted sales by more than 34 percent since 2011. Bull Moose plans to add two additional locations this year.
Make Your Money Work Better for You
Other Niche Retailers
Charlene Simon opened her first Bathhouse Soapery & Caldarium in Hot Springs, Ark. eight years ago, and will be launching her fifth brick-and-mortar location in Eureka Springs, Ark., later this year. She said she is always on the lookout for new locations and opens boutiques in areas where she personally loves to shop and that mesh with the sensory experience her handcrafted products try to invoke.
"With the impact of Amazon and online retail marketplaces threatening brick and mortar, I've questioned myself on my decision to expand storefronts and I keep coming back to what feels right," Simon said. "What feels right is continuing to believe that the lost art of one-to-one customer service is still craved and creating an experienced for customers will always win."
Click through to learn how retailers will have to adapt to millennials' spending habits.
About the Author