Rewards vs. Equity Crowdfunding: What's the Best Choice?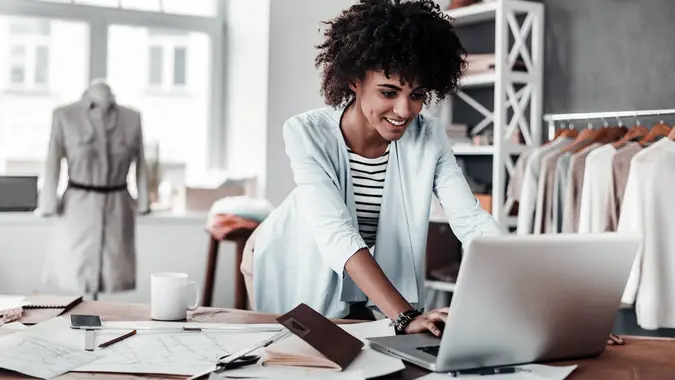 g-stockstudio / iStock.com
One popular method for funding a small business is utilizing crowdfunding. Crowdfunding allows people to make donations through an approved funding platform and raise money to go toward a specific campaign, startup initiative or project. 
What is less discussed, however, is that crowdfunding comes in a variety of options. Two of the most popular models are rewards-based and equity crowdfunding. What's the difference between the two and which option is the best funding choice?
Rewards-Based Crowdfunding
If you're starting a business in a creative field or have a unique project where it is easy to explain what it does and the value it brings others, you may consider raising funds through rewards-based crowdfunding platforms. Some of the most popular platforms that host rewards-based crowdfunding include Kickstarter, Indiegogo and Fundable.
How Does Rewards-Based Crowdfunding Work?
Donors who donate to platforms that host rewards-based crowdfunding campaigns will receive gifts or rewards from the fundraiser's organizer. 
Generally, the value of the reward depends on the donation amount. If a donation of $5 is made to the campaign, the donor may receive a thank-you note. Larger donations, such as $100 or more, tend to yield more personalized rewards. For example, if you are starting a jewelry business, you may give generous donors a piece of jewelry from your collection.
Some businesses that utilize rewards-based crowdfunding platforms may choose to go even further with their rewards. Generous donors, for example, may receive the ability to pre-order products from the company before they are available to the general public.
Make Your Money Work Better for You
It's important to note that those who donate in rewards-based crowdfunding are not considered investors in the campaign. They will not receive equity or shares in the business via their donation. Instead, they receive gifts as gratitude for their pledges, and the organizer of the campaign is able to apply funds raised toward their business.
Equity Crowdfunding 
Businesses that decide to start equity crowdfunding campaigns are usually raising capital for early-stage, scalable startups. These startups often are up-and-coming solutions or ideas.
Later on, these businesses might be in position to seek investor financing through venture capitalists. Some of the most popular platforms that host equity crowdfunding include CircleUp and Republic.
How Does Equity Crowdfunding Work?
Equity crowdfunding rewards donors with ownership stake. Financially backing a company through equity crowdfunding means donors become investors.
Unlike rewards-based crowdfunding, a donor who becomes an investor is contributing a much higher amount of money to the campaign. Donations made in equity crowdfunding are often $50,000 and higher. These donors are investing in the future of the business and ultimately will receive a share in its profits.
As such, the business must be able to determine how many shares it plans to distribute per contribution and how it plans to show its new investors what their return on investment looks like.
Some of the most popular platforms that host equity crowdfunding include CircleUp and Republic. However, there are usually eligibility requirements before a business can sign up and start a round of equity crowdfunding. Check in with the platform you wish to get started on and learn more about their requirements and the types of startups the platform is specifically designed to assist in capital funding.
Make Your Money Work Better for You
Why Choose Crowdfunding for a Small Business?
Whether you choose rewards-based crowdfunding, equity crowdfunding or another type of crowdfunding, such as flexible funding, crowdfunding can help small businesses get their start without taking on outside debt such as bank loans. 
If you decide to use crowdfunding to finance your small business, keep in mind the importance of setting and reaching goals. Crowdfunding is not guaranteed capital. You still need to set a financial goal and make sure you reach it. If you are unable to achieve your fundraising goal, you will not receive all of the money you were offered. 
Additionally, most crowdfunding platforms charge a small percentage fee on all funds. Conduct your due diligence with each platform to determine what you may be required to pay. 
Set a financing goal, determine which method of crowdfunding is the best fit for your business, pick a platform and start your campaign. Make sure to spread the word about your campaign with your networks of family, friends and connections via social media to encourage donor support and ensure you reach your goals quickly.
More From GOBankingRates