Shark Tank's Daymond John Reveals His Biggest Business Mistake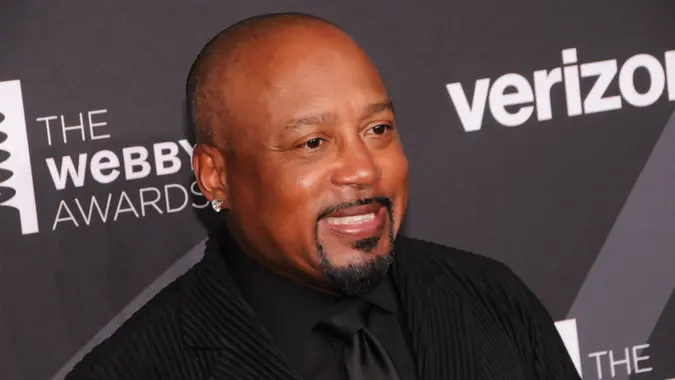 Efren Landaos / Shutterstock.com
Daymond John, the well-known investor and entrepreneur from the TV show Shark Tank, has achieved immense success throughout his career. However, even the most accomplished individuals have experienced their fair share of business mistakes. Here's John's biggest business mistake and the valuable lessons he learned from it.
The Importance of Pitching the Right Investor
One misstep people often overlook when pitching an investor is targeting the wrong person. John emphasizes the significance of understanding the investor's background and interests. For instance, as a clothing entrepreneur himself, he frequently encounters individuals who pitch clothing lines to him. However, John already has 10 clothing lines, two of which have failed. Therefore, it is essential to research and find investors who align with your specific business needs.
Avoid Investors who Lack Interest or Knowledge
John advises against wasting time and resources on investors who have no interest in your industry or lack knowledge about your business. Pitching an uninterested investor or one who cannot provide valuable insights and assistance can be detrimental to your company's growth. "You've just given a percentage of your company to people who cannot help you in any other way," said John during a video for AARP.
By selecting investors who are genuinely passionate and knowledgeable about your field, you increase your chances of success. It's important to do your research and find investors who are committed to your product.
Make Your Money Work Better for You
The Significance of Financial Intelligence
Reflecting on his entrepreneurial journey, John admits that his biggest mistake was not having financial intelligence when starting his first business. He made the same financial errors multiple times until he had significant resources at risk. This experience taught him the importance of understanding how money operates and making wise financial decisions. Every business transaction involves money, and having financial intelligence enables entrepreneurs to make informed choices.
Overcoming the Fear of Failure
John believes the fear of failure can only be conquered by experiencing and learning from failure. True entrepreneurs take action, learn from their mistakes, and persevere. He says they fail small, fail fast, and focus on recoverable failures. By embracing failure and finding alternate routes to success, entrepreneurs can overcome their fears and continue moving forward.
It's Never Too Late to Start Over
If you worry that it may be too late to start over, John offers valuable advice. He suggests making a gradual transition by investing a small percentage of time, such as 10% or 20%, in exploring new opportunities.
"When I decided to start over, I was at the lowest part of my life," said John in his AARP interview. "I was working at Red Lobster, I didn't go to college, and I said to myself, 'You know what? I'm going to go sell a couple of hats on the corner.' I started to realize what I love to do, but I did it for five years and I had to sacrifice."
Make Your Money Work Better for You
Surrounding yourself with different people and venturing into uncharted territories can lead to unexpected possibilities. John's personal experience of selling hats on the corner showcases the power of perseverance and sacrifice in pursuing your passion.
Learning from Daymond John's Mistake
John's journey as an investor and entrepreneur has been filled with success, but he has also encountered significant business mistakes along the way. By targeting the right investors, avoiding those lacking interest or knowledge, acquiring financial intelligence, embracing failure, and never hesitating to start over, you can learn from John's experiences and forge your own path to success.
Editor's note: This article was produced via automated technology and then fine-tuned and verified for accuracy by a member of GOBankingRates' editorial team.
More From GOBankingRates