How to Go From Small Business to Industry Leader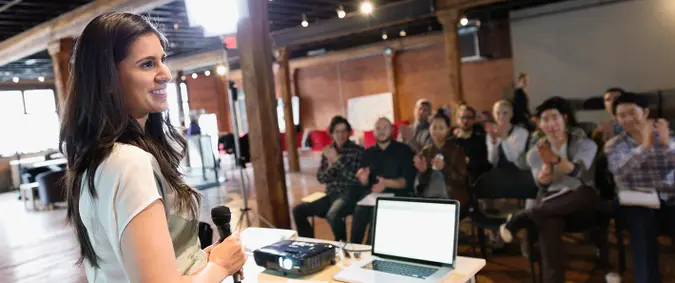 Hero Images / Getty Images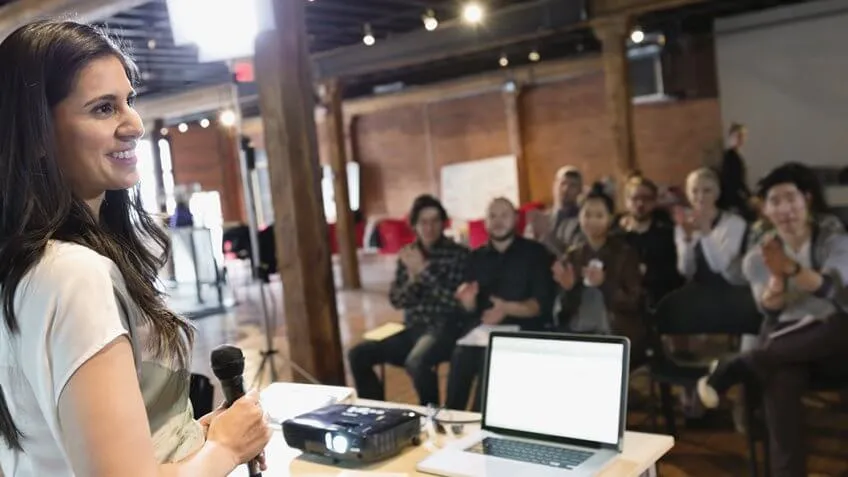 Hero Images / Getty Images
Many of the keys to creating and growing a successful small business start with mentality. Securing funding, tracking expenses and other financial skills are critical to a well-run business. But true success often originates with the attitude, perception and habits of the people involved in the business.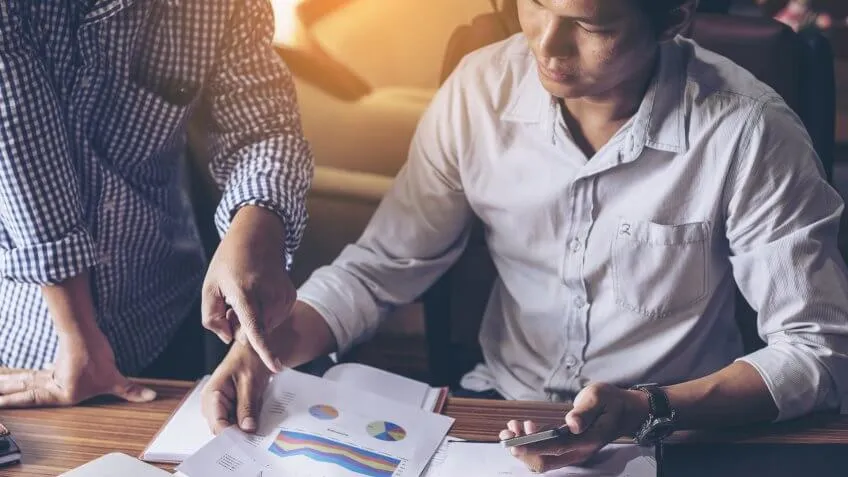 Sunti / Shutterstock.com
1. Master the Basic Financials
This might seem like obvious advice, considering you're operating a business. But reviewing your finances and maintaining a budget are so fundamental to small business success that they can't be overstated.

"Owning a business comes with an endless stream of expenses like inventory, loan payments and employee salaries," said Jay DesMarteau, head of small business banking at TD Bank. "And it can be challenging to keep those expenses in balance with revenue."
Begin by creating a budget at the beginning of the month. Estimate the amount of income you expect to bring in that month and the amount of expenses you expect to pay. Come the end of the month, review your budget and compare your expectations with the actual results.

Budgeting reveals not just how much you're spending or earning, but where your money is going. For example, 74 percent of small business owners reported that they used their business credit card to pay for office supplies, according to the 2017 TD Bank Small Business Survey.

Just like you would personally, you'll want to set aside an emergency fund to protect your business. "Plan ahead and keep reserves, either cash or credit, available for emergencies," advised Julie Pukas, head of U.S. bankcard and merchant solutions at TD Bank. "In many cases this is where a business credit card is especially useful — it can provide some financial support for unexpected costs or emergencies."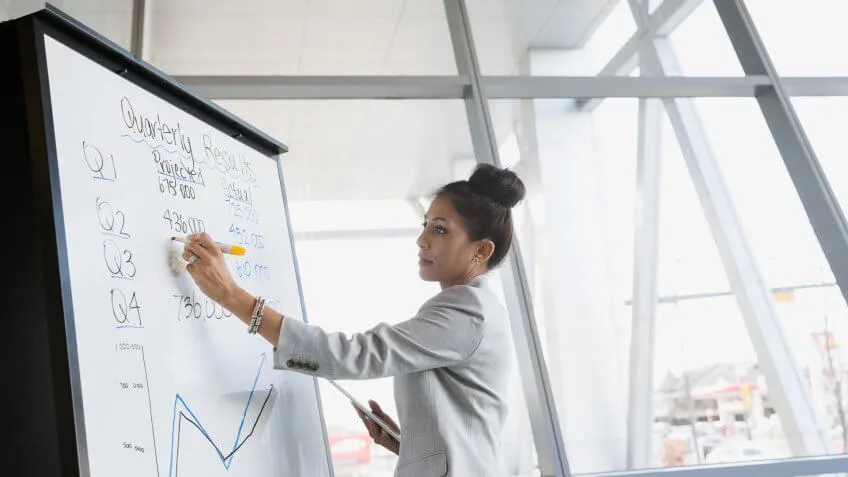 Hero Images / Getty Images
2. Manage the Complex Financials Proactively
With all the challenges and uncertainties you face in small business, you can't afford to be ignorant on matters like your money. The survey revealed how unfamiliar many small business owners are with concepts as important as their business credit score and how it impacts their financial future. When asked, "Do you have a business credit score?"
8 percent said that there was no such thing as a business credit score
Those survey responses might seem concerning, but they make more sense when you consider that businesses aren't approved for credit cards based on their business scores. "Many small business credit cards are approved based on the personal credit score of the credit card applicant," said Pukas. "It's important that the business owner maintains a strong personal credit score."
Fortunately, managing the more complex aspects of small business finance is not something you have to do on your own to succeed.
Also Read: Hidden Expenses of Starting Your Business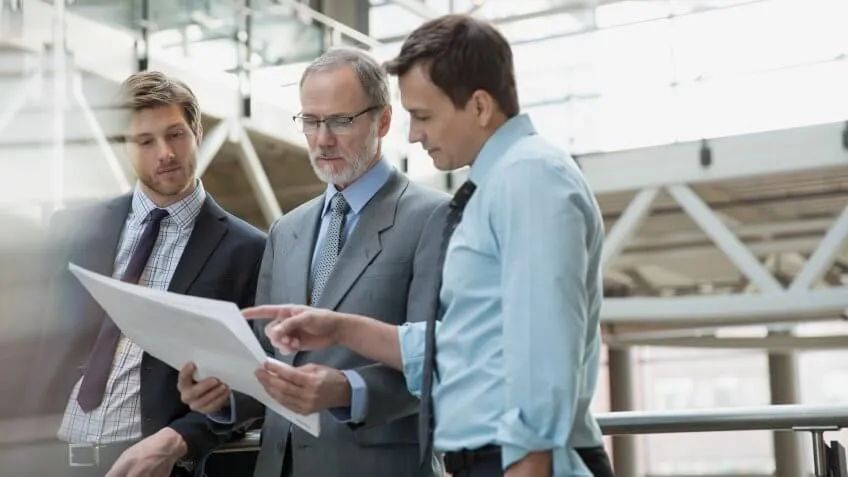 Hero Images / iStock.com
3. Think Interdependence, Rather Than Independence
Entrepreneurs often have an image of being independent, taking on the world alone with just their vision. A full 60 percent of small business owners from across the U.S. reported they had no employees, running their operations independently, according to the survey.

While independence can grant you a lot of control, it can also leave you vulnerable financially. According to the survey, 75 percent of small business owners said they didn't have a dedicated banker or financial advisor for their small business needs.

Recognize the necessity of interdependence to grow your business into an industry leader. "[Entrepreneurs] need to bring on employees who can take over some tasks and help support the daily functions so that the business owner can focus on long-term strategy and driving profitable revenue growth," said DesMarteau.
Growth requires taking on new people, learning from others, asking for help and trusting your employees, especially when you're forced to start delegating more and more.
Growth also requires entrepreneurs to take their small business needs more seriously, and that means adopting more advanced methods of cash management.
"The best thing for small business owners to do is to accelerate their revenue cycle using methods such as automated receivables, mobile check deposit (remote deposit capture) [and] positive pay for checks or ACH, which speeds up clearing time by matching payment information to a list of known payers," said DesMarteau.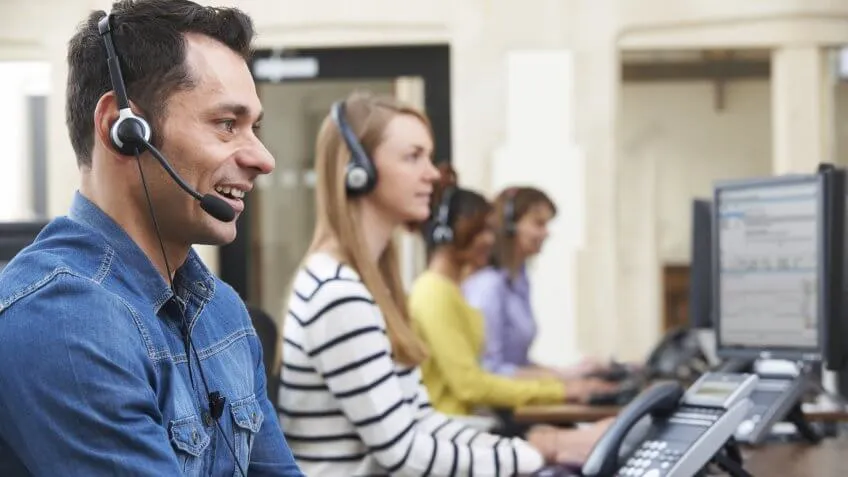 SpeedKingz / iStock.com
4. Outsource as Much as You Can
"Time is money," is one of the most overused sayings in business, and with good reason: It is essentially true. The way you choose which opportunities to pursue is closely linked to how you choose to spend your time. And a crucial part of effective time management is to identify the work that you shouldn't be doing.
Functions or tasks that are inefficient and can be easily executed by people outside your company are prime for outsourcing. If you're concerned about affordability, keep in mind that in general, the longer-term benefits of outsourcing offset the upfront cost.
By outsourcing time-consuming, non-essential tasks, small business owners can focus on the unique contribution they make to the business.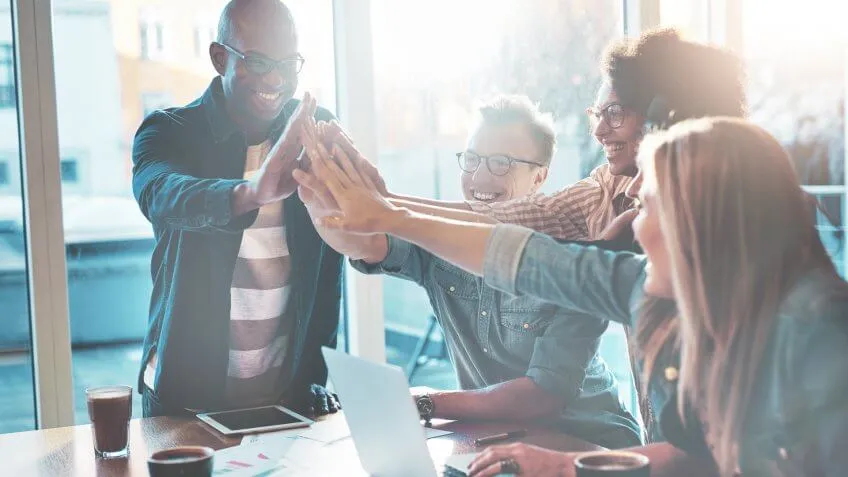 Uber Images / Shutterstock.com
5. Focus on Incremental Wins and Successes
"Slow and steady wins the race." "Rome wasn't built in a day." These adages are old, but they're quite relevant to the mentality of building a new business.
If you attempt to start a business and rush toward the finish line — or your vision of what the company should look like in the future — things rarely turn out well.
Gradual milestones are essential because they keep expectations in line, especially how long it takes to really "make it." According to the survey, one-third of small businesses in the U.S. have been active for more than 20 years, and yet more than a quarter of them still make less than $50,000 in annual revenue.
Patience and incremental goals might sound boring and slow, but successful small businesses follow these principles while still hitting aggressive objectives. A leading example is the research software company Qualtrics.
Though now comprised of thousands of employees and worth $2.5 billion, Qualtrics started as a small survey research tool in 2002. The company's growth accelerated in recent years, surpassing goals left and right. Yet overall, its success has been very gradual, spanning almost two decades of incremental improvement.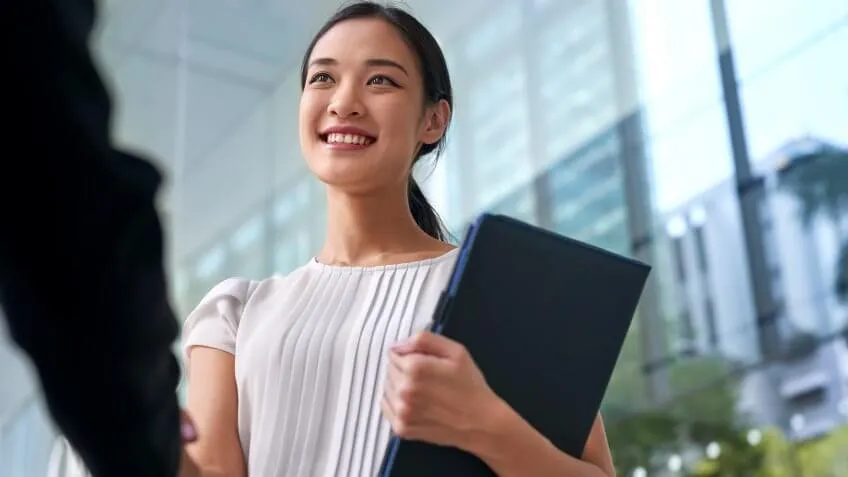 Daxiao Productions / iStock.com
6. Look for Opportunities, Not Just Problems to Be Solved
The noted business management strategist Peter Drucker always stressed that effective people are not problem minded, but opportunity-minded. This means that they can think preventatively while not losing sight of ultimate goals.

According to the survey, small business owners identified the two biggest challenges they face:
56 percent listed the health of the local economy as their top obstacle
Other notable concerns respondents highlighted were issues with hiring and employment (14 percent), rising interest rates (21 percent) and healthcare costs or changes in healthcare regulations (25 percent). "Things like a change in healthcare costs or regulatory changes that make it more difficult to do business in a certain industry could impact the bottom line and create instability in a business' budget," said DesMarteau. However, within many such challenges, a perceptive eye can spot opportunity.
ForUsAll is a booming startup that embodies this opportunity-minded approach. Founded in 2014, ForUsAll recognized numerous problems with the 401k industry, such as the high cost of traditional 401k providers and the complex bureaucratic pressures involved with enrolling in one.
In response, ForUsAll designed an innovative platform for 401k enrollment, which has helped reverse the high cost and negative experience associated with 401k plans, propelling the company to success.
Next Up: 7 Ways to Start a Business Without Quitting Your Job