A Family-Run Burger Joint in Omaha Opened During the Pandemic and Now Adds Value (and Deliciousness) To Its Local Community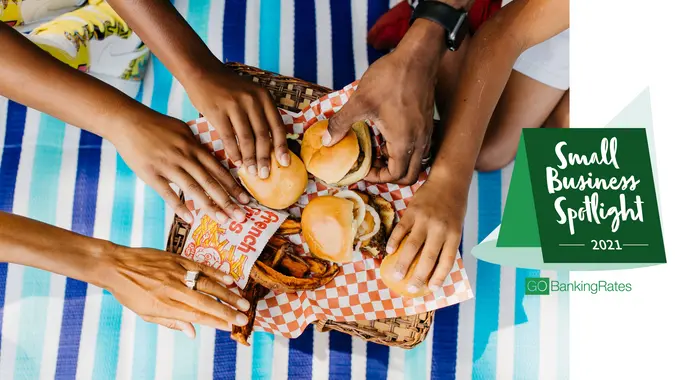 https://www.bestburgeromaha.com/ / Best Burger.
We here at GOBankingRates want to help get our nation's small businesses back on their feet after the COVID-19 pandemic. To do that, we're highlighting readers' favorite small businesses around the country, and shining a spotlight on what makes them special to their customers and their towns.
Have a Small Business That You'd Like to See Highlighted? Nominate Them Here
In this edition of our Small Business Spotlight series, we're featuring Best Burger., a family-owned and operated burger takeout restaurant in Omaha, Nebraska, offering higher quality ingredients that are crafted and never cooked. Here, we chat with co-owner Ashlei Spivey about her vision for the business, what it was like to open during the pandemic and what it takes to succeed as an entrepreneur.

Was there a particular moment or experience that inspired you to start your business?
This amazing idea was [co-owner] Universal [Allah]'s. He wanted to do something that added value to the community through jobs and experiences while transitioning from the manufacturing industry.
A Dream Fulfilled: Restaurateur Brings Caribbean Flavors To Colorado Springs
What are your aspirations or goals for your business?
We aspire to be a community hub. We want folks to gather and grub with us, to feel like we were intentional in what we prepared that was fast, affordable and delicious.
Make Your Money Work Better for You
Read More: A Handmade Bow Company Brings Some Extra Sparkle to Indiana and Beyond
What has been the most rewarding aspect of being a business owner?
Taking a risk on ourselves. Being an entrepreneur is not for the faint of heart, but we deserve the sweat and emotional equity that it takes to succeed.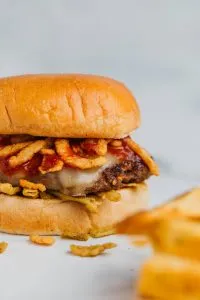 How has the pandemic affected your business?
It's been rough. We started building this in 2019 and had to still open during the pandemic. It wasn't ideal, but we have survived thanks to our amazing community and customers.
Discover: Trusting 'Crazy Ideas' Has Helped This Honolulu Boutique To Thrive
How can people continue to support your business during this time?
COME EAT! Visit us in our new location located inside the dining room food hall on 30th and Patrick. We also do catering, so invite your employer to cater a delicious burger bar for you and your colleagues.
More Small Business stories: After Working at the Top Bakeries in the Country, She Opened Her Own
Make Your Money Work Better for You
What advice would you give to someone who wants to start their own business?
Know why you are starting the business because you will need that to keep you going when it's hard. Bet on yourself always and you will never lose.
More From GOBankingRates
Last updated: July 13, 2021
Make Your Money Work Better for You