This Alabama Baker Is Bringing a Slice of Heaven Down to Earth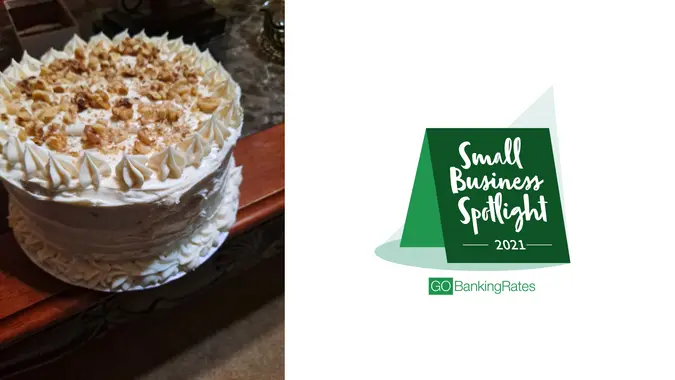 ©Janet Sales Heavenly Cakes & Pies
We here at GOBankingRates want to help get our nation's small businesses back on their feet after the COVID-19 pandemic. To do that, we're highlighting readers' favorite small businesses around the country, and shining a spotlight on what makes them special to their customers and their towns.
Have a Small Business That You'd Like to See Highlighted? Nominate Them Here
In this edition of our Small Business Spotlight series, we're featuring Janet Sales Heavenly Cakes & Pies, located in Athens, Alabama. Owner Janet Sales says that it is her mission is to serve her employees, community and God by preparing baked goods with exceptional quality and consistency. Through baking, she shares her gift and brings a special joy to people's lives. Here, we chat with Sales about how a viral video became the catalyst for her business, how being a people person has helped her succeed and the financial advice she would give to aspiring entrepreneurs.
Was there a particular moment or experience that inspired you to start your business?
I was posting my food and cakes on Facebook and people started asking if they could purchase my desserts. I sold a pie to a lady [and] she ate all the pie, except a slice. She made a video singing, "Janet Sales Heavenly Cakes and Pies." At the end, she said, "Patti LaBelle doesn't have anything on Janet Sales and you better get one, you hear!" The orders started coming.
Make Your Money Work Better for You
Spotlight: Meet the Ohio Grandmother Who Launched a One-of-a-Kind Candle Company During the Pandemic
Related: Small-Business Industries Hurt Most by the Pandemic
What did you take from past experiences or jobs that you knew you wanted to be a part of your new business?
I've always been a people person and love to see people happy. Cooking for my family and friends has been very gratifying. I love cooking and I love people who love good food.
What has been the most rewarding aspect of being a business owner?
The rewarding part is I get to try new recipes and I put a lot of smiles on people's faces.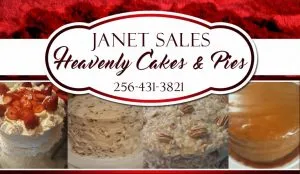 How has the pandemic affected your business?
The only tough thing about the pandemic was finding good help.
How can people continue to support your business during this time?
People can continue to place orders from restaurants. I wish I could receive a grant.
Read: How Our Businesses Will Continue To Move Forward Post-Pandemic
What advice would you give to someone who wants to start their own business?
I would tell anyone starting their own business to count the costs and make sure you have extra money to spare in case you don't receive a grant or extra funds from an investor.
Make Your Money Work Better for You
More From GOBankingRates
Last updated: Sept. 1, 2021
This interview has been edited for clarity.
Make Your Money Work Better for You